Hop Across the Pond…Without all the Transport: Europe in La Jolla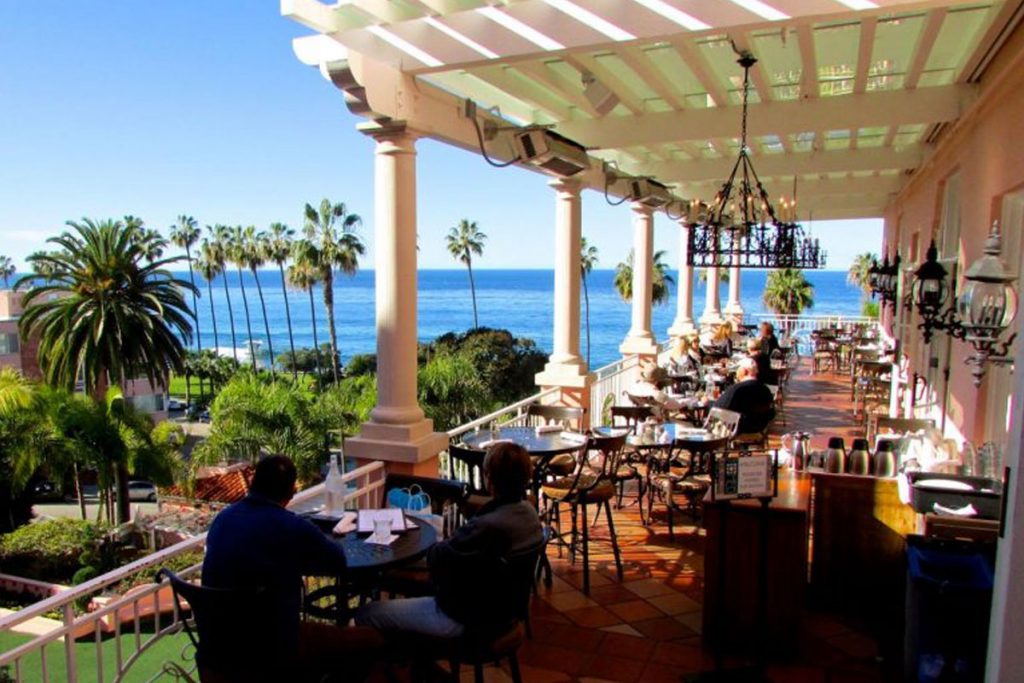 Hop Across the Pond…Without all the Transport: Europe in La Jolla!
From its winding, hilly roads to buildings perched on the coastline's cliffs, La Jolla often feels like a European village that fell through a portal and into Southern California. Listen to an audiobook read by British-accented Colin Firth or a novel in French, and you truly could be in Europe! To truly enhance your European cultural experience, we've found the ultimate must-visit spots.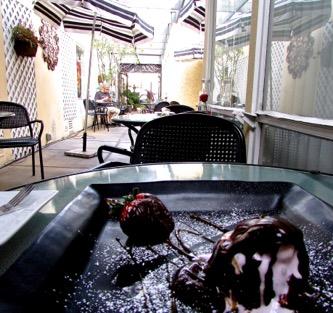 The Cheese Shop
This compact European deli began as a bearer of fine food and cheese imported from around the world. A family-owned store since the 1970s, it's slowly transformed into the shop it is today and still owned by the same, local family.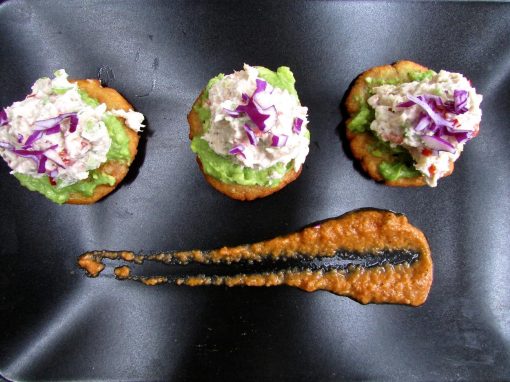 As with much European cuisine, the food is so simple yet so good. A key aspect of this is the ingredients, which are carefully selected and of very high quality. Because they make the sandwiches as you order them, they're also sure to be personalized. Some favorites include the smoked salmon, roast leg of lamb and roast pork loin sandwiches. No matter which one you choose, the sandwiches are famous for having a large volume of meat packed into them. You can also embrace the name's shop with a cheese sandwich, having it made with options like havarti or jarlsberg.
To maximize a fully European palate, also check out imports to bring home with you. Get HP sauce from London. Pick up some English Stilton cheese. Find chocolates straight from Holland.
Drink-wise, they also serve coffee, so you can embrace your Italian spirit with a cappuccino!
(For dessert? Try the famous oatmeal cookies. They may not particularly European, but the rave reviews on this shop's homemade flourless oatmeal raisin treat are endless.)
Mary's English Kitchen
Setting aside time for tea, particularly afternoon tea, is an important cultural ritual in England. Feel like the royal highness herself by coming to Mary's English Kitchen and taking tea the way it was meant to be enjoyed.
Here you can enjoy scones, eloquent sandwiches, quiche and, of course, tea. They have many varieties of tea such as classic English black, though you may also want to try something unexpected like Coconut Chai.
Food-wise, there's little better than a light spread of clotted cream and jam on one of their fresh, warm apricot or raisin scones. Top favorite sandwiches include smoked salmon with cream cheese and cucumber and cream cheese.
And if scones and sandwiches don't sound quite satisfying enough? Get a heartier English meal with their Fish & Chips, Chicken Pie, or Blackened Cod Sandwich. If it's still early in the day, power up with their hearty Full English Breakfast, Ollie's Omelette or Bills Bacon Buttie.
Finch's Bistro & Wine Bar
In the bustling streets of London or Paris, it feels wonderfully secretive to find shops tucked into curving alleys and layered behind other restaurants. Walk along Girard Avenue and you'll see a black and white striped awning above a small walkway next to Lavish. Head down it; you'll find yourself in a courtyard with iron gates and jazz music playing. You've stumbled upon a European town bistro…right here in La Jolla!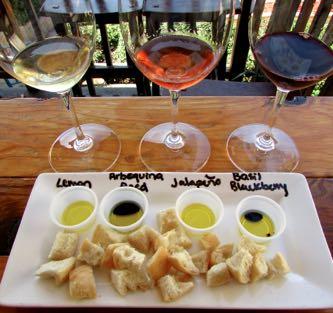 Finch's Bistro & Wine Bar has a wide variety of wines such as French reds and Spanish whites. The food is terrific and caters to a wide variety of appetites, from meat lovers to vegetarians. Favorite appetizers include prosciutto wrapped asparagus and avocado fritters. Some of the prime entrees we recommend? The pistachio crusted salmon, braised chicken and portobello ravioli (a major thumbs up for vegetarians).Interested in an insider secret? There's a wonderful cheese plate that's not on the menu. This secret cheese offering comes with honey and apricot chutney alongside fresh bread. Fantastique!
La Valencia
For the ultimate, transportive hotel experience, we recommend the La Valencia hotel. Known as "The Pink Lady" due to its prominent color, it's a wonderfully bright hotel nestled atop the hills overlooking the ocean of La Jolla.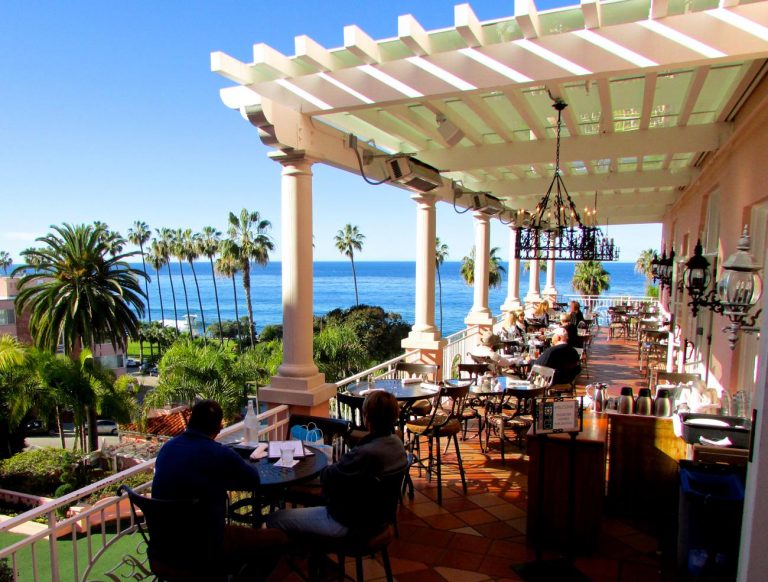 They have various types of rooms available, including private villas, and many other amenities. From Les Clefs d'Or Concierge to an incredible tiled fountain and fresh flowers replenished daily, you truly could be in France or Spain.
This goes for food, too. Enjoy modernized cuisine inspired by European classics at Cafe la Rue, the restaurant connected to the front of the hotel, and live music at La Sala Lobby Lounge. It's so many great cultural aspects rolled into one place.
Up the Ante
Many European vacation dream spots are located along the beach. So whether you go before or after trying one of these European-inspired venues, head to the sand. Check out the right one for your day at our blog: Best of La Jolla Beaches.