Hormonal Replacement in San Diego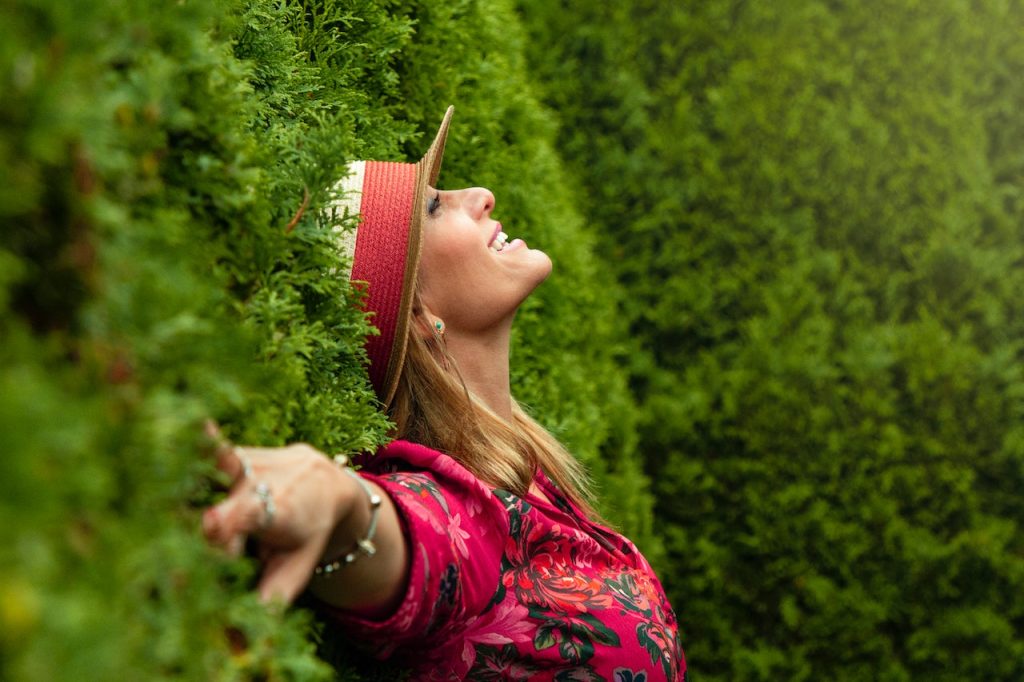 Feeling run down from time to time is completely normal. But, if you are still fatigued after a full night of sleep, you may have an underlying hormone imbalance. There is growing evidence that hormone levels impact multiple aspects of your health and mood.
Hormones can fluctuate for many reasons–stress, age, pregnancy, or menopause. If your symptoms don't go away after lifestyle adjustments, hormone replacement therapy (HRT) may be the solution you're looking for. This article will explain what is HRT and where you can find a qualified HRT provider in San Diego County, from La Jolla to La Mesa. 
Where to Find Hormonal Replacement Therapy in San Diego
As an epicenter for holistic health research and institutions, San Diego is home to numerous experienced medical professionals who combine traditional and integrative medicine.
You can easily find practitioners who specialize in hormonal replacement therapy in San Diego. In fact, many clinics now offer hormone testing and replacement therapies to counter the following symptoms of hormone decline:
Digestive issues
Depression
Weight gain or loss
Ongoing fatigue
Low libido
Sleep changes
Skin conditions
What is Hormone Replacement Therapy?
What is hormone replacement therapy prescribed for and who needs it? The short answer is HRT is a non-invasive treatment for hormone imbalances. HRT for women usually regulates hormones like estrogen and progesterone. Some men may benefit from testosterone replacement therapy.
Hormone therapy can be delivered through pills, creams, or inserts. HRT's effects can be enhanced by special vitamin formulations, such as a hormone acne supplement. Patients notice a reduction in their symptoms within a few weeks.
If you think hormone replacement therapy may be right for you, make an appointment with a hormone specialist.
The Best Places for Hormonal Replacement Therapy in San Diego
Hormone Replacement Therapy in La Jolla
If you're looking for a hormone doctor in San Diego, La Jolla is home to several hormone therapy clinics and private practice providers. Visit any of these centers to get high-quality care from compassionate professionals.
Brooke Leverone, ND
Naturopathic doctor Brooke Leverone takes a holistic approach to treating hormone imbalances. Her four-phase consultation process reviews every aspect of a client's health and wellness to create an individualized care plan. The La Jolla native specializes in epigenetics research, functional medicine, and hormone therapy.
In addition to treating hormone decline, Dr. Leverone offers a comprehensive detox program that rids the body of environmental toxins and chemicals. She also provides convenient services such as virtual visits and mobile lab work that caters to her busiest clients.
Address: 7946 Ivanhoe Ave Suite 203, La Jolla, CA 9203
Phone: (858) 263-0901
Hours: Tue – Fri 10 a.m. – 5 p.m.
Sarapy Clinic
If you're looking to improve your health and rejuvenate your appearance, consider visiting Sarapy Clinic Internal Medicine. Dr. Sarah K. Ghayouri offers primary care, dermatology, and hormone therapy treatment service through in-person, video visits, and house calls.
Dr. Ghayouri's background in internal medicine makes her the perfect fit for clients with chronic diseases. She also provides medical supervision for weight loss programs designed for individuals with pre-diabetes, obesity, and other complex health conditions.
Address: 850 Prospect St #2, La Jolla, CA 92037
Phone: (858) 731-7601
Hours: Mon – Sat 10 a.m. – 6 p.m.
Hormone Replacement Therapy in North County Coastal San Diego
Travel north of La Jolla, and you'll find some of the best medical centers for hormonal replacement therapy in San Diego.
Dr. Laura Kostrzewski, ND
Diseases rooted in hormone imbalances can manifest in all stages of life, and can often be managed through natural interventions. Dr. Kostrzewski has worked extensively in supporting optimal hormonal health through natural therapeutics. Dr. Kostrzewski seeks to identify the exact hormonal dysfunction through clinical pictures and laboratory testing in order to most effectively target her therapeutics. Her practice, located in Del Mar, also offers telemedicine appointments and free consultations.  
With the backing of stellar local reviews, Dr. Kostrzewski comes highly recommended. Among many other conditions she helps treat:
PERIMENOPAUSE AND MENOPAUSE
PREGNANCY CARE
PCOS
HYPOTHYROIDISM
MENSTRUAL IRREGULARITIES
AUTOIMMUNE CONDITIONS
PRECONCEPTION/INFERTILITY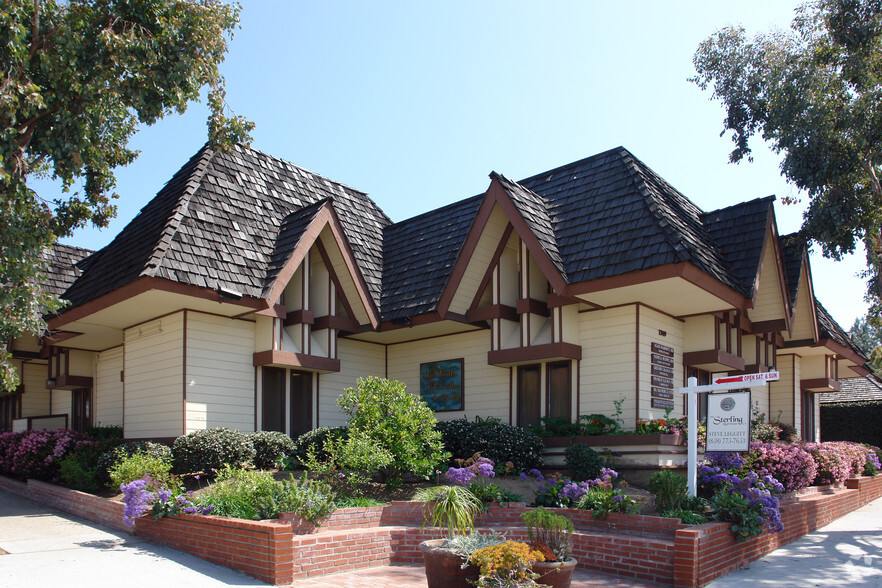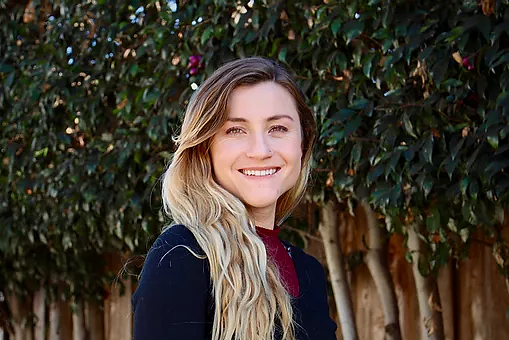 Health Link Medical Group – SottoPelle
The Health Link Medical Group is made up of three experienced medical professionals dedicated to improving their patients' health and quality of life. Founder Dr. Jacob Flores created the Group to provide high-quality patient care in a welcoming, non-hospital setting.
Nurse practitioners Katia Oconnor and Antoinette Jackson-Sekunda deliver aesthetic services including filler and neurotoxin injections. Nurse Jackson-Sekunda also specializes in the SottoPelle treatment, a hormone therapy insertion that stably releases plant-derived hormones for 3 to 7 months at a time.
Address: 3142 Vista Way #206, Oceanside, CA 92056
Phone: (760) 721-4006
Hours: Mon – Thur 8 a.m. – 5 p.m.
Fri: 8 a.m. – 3:30 p.m.
Ageless Men's Health
HRT is one of the most effective treatments for low testosterone, a hormone condition that impacts millions of men. With dozens of locations across the country, Ageless Men's Health is one of the largest network providers of testosterone replacement therapy.
The Carlsbad location is only a short drive from San Diego and specializes in FDA-approved hormone therapy injections. Ageless Men's Health promises a fast and painless process. Diagnostic visits can take less than three minutes, and clients can start treatment within 48 hours.
Address: 3144 El Camino Real UNIT 106, Carlsbad, CA 92008
Phone: (760) 994-0479
Hours: Mon – Fri 8 a.m. – 6 p.m.
San Diego Coastal Endocrinology, aMC
For more than 15 years, the San Diego Coastal Endocrinology, aMC has employed the most advanced treatments for endocrine disorders. Endocrinologist Dr. Georges Argoud and his medical team address a range of diseases, including polycystic ovary syndrome, hypertension, and thyroid dysfunction, with a combination of lifestyle changes, hormone replacement therapy, and medical procedures. In addition to the clinic in Solana Beach, San Diego Coastal Endocrinology also has another location in Chula Vista.
Address: 530 Lomas Santa Fe Dr #8, Solana Beach, CA 92075
Phone: 858-704-4151
Hours: Mon, Tue, Thur, Fri 7 a.m. – 3 p.m.
Wed: 7 a.m. – 5 p.m.
Hormone Replacement Therapy in North County Inland
If you live east of the 15 and are looking for a hormone doctor in San Diego, you can find specialists close to home.
North County Women's Specialist – East Valley Parkway
A member of the Palomar Health Medical Group, North County Women's Specialists has delivered reproductive health care services for the better part of a century. The practice focuses on women's health issues and wellness and offers preventative and restorative treatment. Several of the clinic's practitioners specialize in bioidentical hormone replacement therapy solutions. You can also opt for in-house rejuvenation procedures, including botox, fillers, and skincare peels.
Address: 488 E. Valley Parkway, Suite 400, Escondido, CA 92025
Phone: (760) 205-2866
Hours: Mon – Fri 9 a.m. – 12 p.m.; 2 p.m. – 4:30 p.m.
Planned Parenthood – Escondido Healthy Center
Escondido's Planned Parenthood location provides reproductive health care, testing and contraceptive prescriptions. Planned Parenthood also offers masculinization and feminization hormone therapy for trangendered individuals. Men can also receive routine reproductive care and vasectomies. Services are provided in multiple languages, including Spanish and Russian. For convenience, the clinic accepts walk-in appointments before noon.
Address: 347 W. Mission Ave., Escondido, CA 92025
Phone: (888) 743-7526
Hours: Mon, Wed, Fri 8 a.m. – 5 p.m.
Tue, Thur: 9.a.m. – 6 p.m.
Fontaine MD: James D Fontaine, MD
Board-certified in preventive and aesthetic medicine, Dr. James D. Fontaine specializes in minimally-invasive treatments that reverse the aging process. Dr. Fontaine also offers consultations and treatment plans through the Health Aging Program. This cutting edge program incorporates hormone replacement therapy, diet, and movement to reduce health risks and slow age-related degeneration.
Address: 4765 Carmel Mountain Rd #207b, San Diego, CA 92130
Phone: (858) 352-7600
Hours: Mon – Fri 8:30 a.m. – 5 p.m.
Dr. Noelani Rodriguez, ND
Naturopath Dr. Noelani Rodriguez is a leading hormone specialist in San Diego. Her unique offerings of hormone replacement therapy and platelet rich plasma treatments help patients combat signs of aging from the inside out. Rodriguez also provides diagnostic and treatment services for endocrine-related conditions including thyroid dysfunction and acne.
Address: 15525 Pomerado Rd C-1b, Poway, CA 92064
Phone:(858) 345-4190
Hours: Wed 9 a.m. – 5 p.m.
Hormone Replacement Therapy in Central County
Hormone replacement therapy providers in Central County serve patients in Old Town, Coronado, and surrounding neighborhoods.
Total T Clinic
The Total T Clinic's hormone replacement therapy program focuses on patients with low human growth hormone, or HGH. Deficiencies in HGH can lead to reduced muscle mass, low bone density, and mood disorders. The clinic offers two methods of hormone therapy proven to boost HGH levels and alleviate symptoms. The Low Testosterone Treatment program is also available to men experiencing andropause.
Address: 5720 Oberlin Dr, San Diego, CA 92121
Phone: (858) 550-0900
Hours: Mon – Fri 8:30am – 4:00pm
BodyLogicMD of San Diego
If you're not sure if your symptoms are hormone related, you can take BodyLogic's questionnaire. The clinic's at-home testing services also offer a convenient way to check your metabolic score and identify the underlying hormonal causes of any fatigue, mood swings, or hair loss. Once your results are in, you can have an in-home video call with a qualified specialist. Within a few days, your treatment arrives at your door. Best of all, BodyLogic will connect you to a team of professionals to support you.
Address: 2878 Camino del Rio S #404, San Diego, CA 92108
Phone: (619) 363-0829
Hours: Mon – Fri 9 a.m. – 5 p.m.
SD Body
Founded by Dr. Shawn Vedamani, SDBody leverages the latest in hormone replacement therapy treatments to help patients restore their health. Their online symptom checker can give you a quick snapshot of your hormones that could be out of balance. In addition to treating low hormone production, SD Body offers specialized HRT approaches that reverse hormone related hair loss in men and women.
Address: 1707 Grand Ave Suite A, San Diego, CA 92109
Phone: (858) 280-3353
Hours: Mon-Fri 9 a.m.-7 p.m.
Sat-Sun: 9 a.m.-4 p.m.
Nouveau Health Telemedicine Practice
Nouveau Health Telemedicine Practice offers all of the expertise of a walk-in hormone therapy clinic through the convenience of a telemedicine. You can order diagnostics tests, review your results, and discuss your treatment plan all from the comfort of your home. The medical professionals behind Nouveau also deliver aesthetic treatments and IV supplements at their Medspa location in Gig Harbor, Washington.
Address: 3978 Sorrento Valley Blvd #310, San Diego, CA 92121
Phone: (858) 866-6342
Hours: Mon – Fri 9 a.m. – 5 p.m.
Katalyst Wellness
A personal experience with bio-identical hormones led co-founder Katryn Fernald to launch Katalyst Wellness. The clinic restores vitality and health through hormone therapy, intravenous supplements, healing promotion therapies, and minimally-invasive cosmetic procedures. You can schedule an in-person consultation, or take one of the clinic's patient education courses.
Address: 8929 University Center Ln., Suite 201, San Diego, CA 92122
Phone: (858) 294-2201
Hours: Mon – Fri 9 a.m. – 5 p.m.
Hormone Replacement Therapy in East County
Over in East County, residents can access hormone testing and effective therapies from caring practitioners.
New Beginnings Health Care
Lauded by patients for their life-changing pain management care, the New Beginnings Health Care clinic specializes in internal medicine and holistic treatments. New Beginnings treats menopause symptoms with bioidentical hormones extracted from yam and soy. Their dedicated staff also provide in-depth consultations for people experiencing age-related hormone decline.
Address: 8911 La Mesa Blvd Suite 101, La Mesa, CA 91942
Phone: 619-343-2746
Hours: Mon – Thur 9 a.m. – 12 p.m.; 1:30 p.m. – 5 p.m.
Hormone Replacement Therapy FAQs
What Age Can Hormone Replacement Therapy Start?
HRT can begin as soon as hormone levels start to decline. This occurs for women at 40 years old for women and men at 50 years old. In some specific cases, younger people can benefit from HRT. 
Is Hormone Replacement Therapy Safe?
As HRT treatments become more commonplace, doctors are often asked if hormone replacement therapy is safe. Hormone replacement therapy is safe for most people. However, it is not recommended for some cancer survivors. 
How Much is Hormone Replacement Therapy? 
The cost of hormone replacement therapy varies by provider. Most treatments require multiple sessions, including an evaluation, blood testing, and follow-ups. You will also have to pay for HRT doses.
Does Insurance Cover Hormone Replacement Therapy?
Some insurers will cover HRT if prescribed for certain diagnoses. Talk to your insurance provider to verify. 
What Does Hormone Replacement Therapy Do?
HRT reintroduces hormones, such as testosterone or estrogen, back into your system. The hormones may travel through your bloodstream or target specific areas of the body. 
What is the Best Form of Hormone Replacement Therapy?
HRT is available in pill, cream, and injection forms. The best delivery method depends on your individual health profile and your symptoms. 
What are the Signs That Hormone Replacement Therapy is Needed?
Women who develop severe menopause symptoms like hot flashes or painful intercourse may benefit from HRT.  In men, low testosterone or human growth hormone may cause a lack of libido or muscle weakness.
Is Hormone Replacement Therapy Right for You?
HRT is best for healthy people who do not see improvements in their symptoms after diet and lifestyle changes.  If you're interested in starting hormonal replacement therapy in San Diego, find a provider who specializes in holistic and integrative care.