Guide to the Best Mobile IV Therapy in San Diego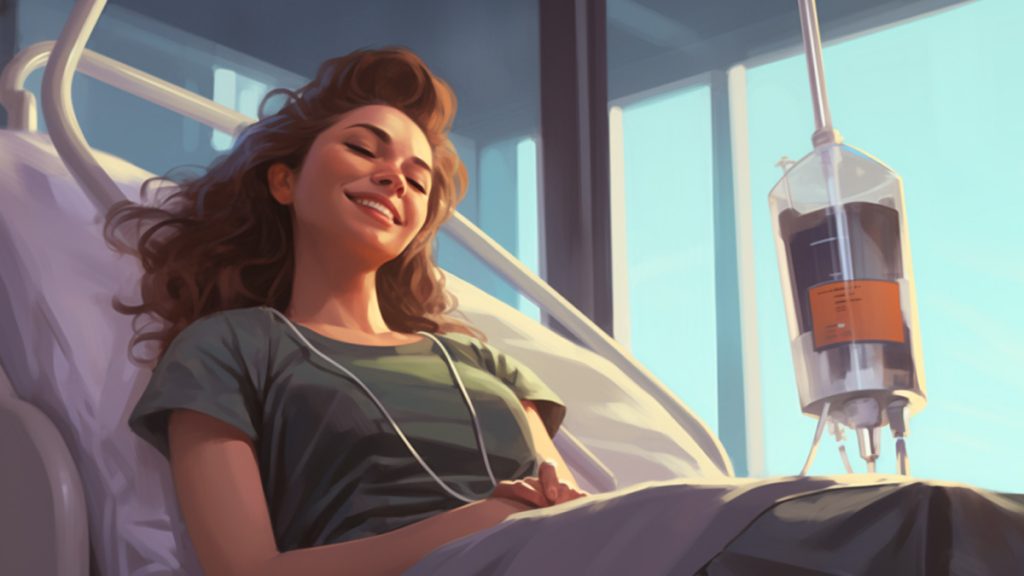 The popularity of vitamin IV therapy has soared in popularity in recent years, though you don't have to travel to a wellness center to get the treatment yourself.
Vitamin IV therapy, or vitamin intravenous therapy, is a treatment that involves using a needle and drip bag to deliver hydration, vitamins, and minerals to the body. It's boomed in popularity among wellness aficionados, social media personalities, and even celebrities.
Some of the touted benefits of the therapy include fighting exhaustion, boosting the immune system, and even curing hangovers!
For the most part, IV therapy is performed at clinics, spas, or wellness centers. However, you can have the treatments conducted in the comfort of your own home with mobile IV therapy in San Diego.
Where to Get Mobile IV Therapy in San Diego
Mobile IV therapy services are exactly what they sound like. They come to your home and administer the treatment. Suffice to say, it's a comfortable and effortless way to get IV hydration in San Diego.
If you're interested, here are some of the best companies offering mobile IV therapy in San Diego.
Drip Hydration
Drip Hydration offers a range of IV therapies — such as hangover cures, dehydration, and immune boosts — that are administered by certified nurses. Each treatment takes between 45 and 60 minutes, and are available for individual customers, groups, and events.
Phone: (323) 931-4084
Hours: Mon – Sun 8 a.m. – 6 p.m.
San Diego Mobile IV Therapy
This company has years of experience with mobile IV services and is known for its quick response times. Available services include hydration or rehydration therapies, hangover IV therapies, and a NAD IV therapy that's said to fight aging and improve cognitive function.
Phone: (858) 946-4810
Hours: Mon – Sun 8 a.m. – 7 p.m.
IV Lift
Boasting a team of professional ER nurses led by Dr. Casey Fisher, IV Lift is a great company providing mobile IV therapy in San Diego. They have a number of excellent and affordable options, including hangover cures, energy boost drips, and quick vitamin shots for those who don't have time for a 30- to 60-minute treatment.
Phone: (619) 600-2642
Hours: Mon – Sun 9 a.m. – 6 p.m.
Home Infusion
This Los Angeles-based company also provides mobile IV in San Diego. Their offerings include everything from a simple hydration treatment or immune defense supplement to longer therapies that include administration of nicotinamide adenine dinucleotide, or NAD.
Phone: (855) 398-1435
Hours: 8 a.m. to 8 p.m.
Mobile IV Medics
This is a 100% mobile company offering San Diego IV therapy. It services the entire area with services such as hangover treatments, rehydration treatments, immunity boosting therapies, and more. Whether you're receiving IV therapy in a hotel room or a home, Mobile IV Medics promises concierge service.
Phone: (855) 483-7477
Hours: 8 a.m. to 8 p.m.
LIV KRAFT
LIV KRAFT is a company providing IV therapy in La Jolla, but it also serves all of San Diego. While they're self-described experts at curing hangovers, their therapies don't stop there. The company also provides a number of other options, including tailored vitamin supplementation.
Phone: 858-401-2383
Hours: Mon – Thur 9 a.m. – 6 p.m.
Fri 9 a.m. – 2 p.m.
Sat & Sun: 9 a.m. – 4 p.m.
IV Therapy FAQs
Does IV Vitamin Therapy Work?
There are not many studies on the positive effects of IV therapy,  so research is limited. However, there's tons of anecdotal evidence of people touting benefits ranging from healthier skin to improved energy.
Can You Get IV Fluid at Home?
Definitely. Although IV therapy is oftentimes offered at wellness centers, spas, or other clinics, there are many mobile services that can bring the treatment to you.
Does Insurance Cover IV Vitamin Therapy?
Not usually. Although this will differ depending on the specific type of insurance that you have, most plans don't include coverage for hydration or vitamin IV therapy.
Is IV Therapy Worth the Money?
Generally, IV therapy isn't cheap. However, the best way to decide whether IV therapy is worth it for you is to get a treatment done. Just make sure to speak with your doctor beforehand.
IV Therapy In the Comfort of Your Own Home
As we covered above, there are a number of excellent companies providing mobile IV therapy in San Diego. Whether you're looking for a vitamin boost or to cure the worst hangover you can imagine, any of these companies will have a service to help you out.