7 Hotel Bars in La Jolla (That Even Locals Will Love)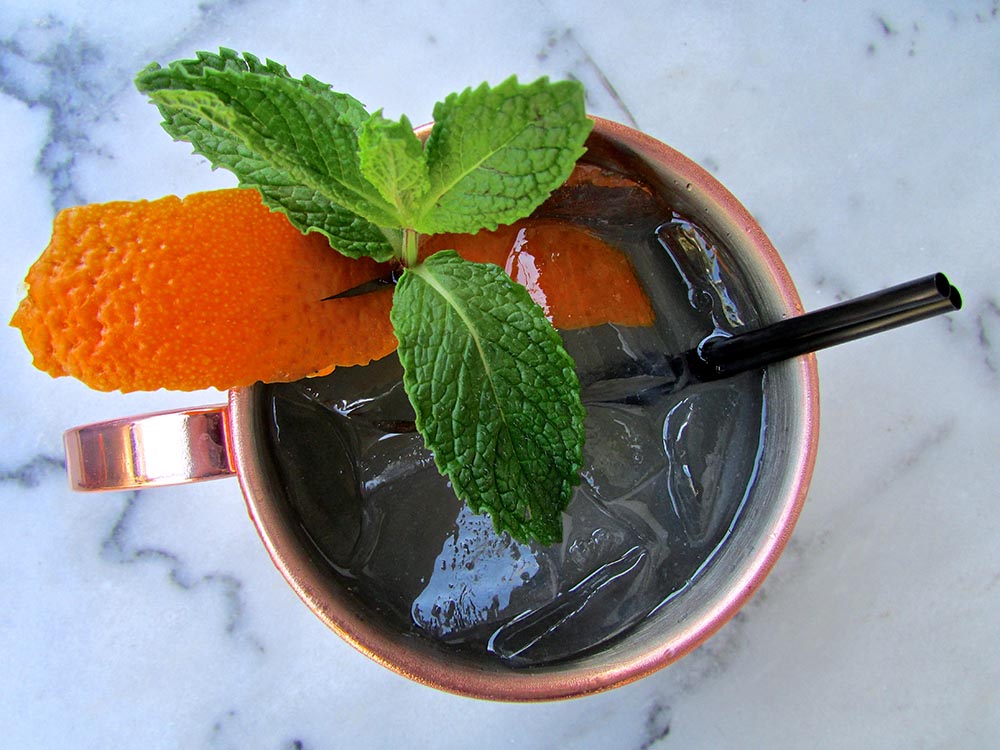 In a world-class tourist destination like La Jolla, we have to have fantastic hotels–and what's a hotel without its bar? While San Diego is known for our craft beer, we also excel in craft (and classic) cocktails. Give these La Jolla hotel bars a shot whether you're just in town for the week or a longtime local!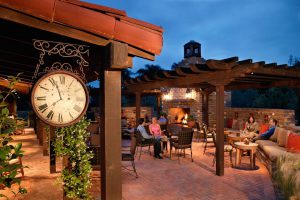 Mustangs & Burros
Mustangs & Burros at Estancia La Jolla is an outdoor restaurant with a fantastic bar. It not only has a seasonal drink menu with excellent wines (including some house wines!) and local beers but also a rotating cocktail selection. We'll recommend The Local and the Smoked Orange based on the most current drink menu on their website, but chances are you can't go wrong with any cocktail you order. The gorgeous outdoor patio can get a little chilly in the winter, so bring an extra jacket for your legs, but you're good the rest of the year. Try to tour the botanic gardens at the hotel while you're there!
Nine-Ten
Nine-Ten is the Grande Colonial's restaurant and bar, named after its location at 910 Prospect Street. A luxurious interior makes for a great dinner date or drinks, or a fantastic vacation locale. The Nine-Ten bar has not only a stellar wine and beer offering, but an impressive cocktail list featuring several in-house specials. Do yourself a favor and get their Half-Baked Chocolate Cake with whipped cream or Harissa Grilled Shrimp Toast available on the bar menu. For cocktails, we recommend the fresh 910 Spritz or fruitier Victor's Secret.
The Grill at Torrey Pines
Stop by The Grill at The Lodge at Torrey Pines for a relaxing drink or dinner. With a great sunset view, five warm fire pits, and an artistic trellis, this outdoor venue of the nicer hotel bars in the roundup. Catch some live music Wednesday through Saturday from 5:30 — 8:30 pm after a long day at the nearby Torrey Pines Golf Course. The bar has an extensive list of local beers and a rotating selection of cocktails with seasonal specials, as well as a fantastic wine list.
Manhattan of La Jolla
The Manhattan of La Jolla lounge at the Empress Hotel embodies the feeling of an old New York nightclub where one might hear jazz classics like Clooney and Martin perform. With a brick interior and snowy white tablecloths, this makes for a great dinner date or just drinks. While you're there, enjoy live music four evenings a week (Wednesday to Thursday 7 — 10 pm, Friday and Saturday 8 — 11 pm). For a true New York feeling, we recommend the Park Avenue Martini, which is Blue Ice vodka and Grappi chocolate liqueur.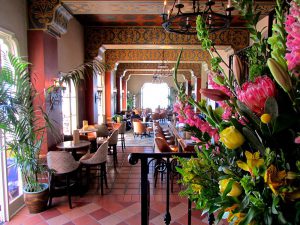 La Sala
Nestled inside the picturesque La Valencia is La Sala lounge. Recently remodeled with a gorgeous interior and lots of space to socialize and relax, it also sports a great view of La Jolla Cove. Sit back and enjoy a glass of champagne or some tapas with friends and watch the sunset. The bar has an extensive wine and beer menu, along with hand-mixed cocktails. Check out Local's Hour from 3 — 7 pm daily for $5 Red and/or White Glass of Wine, Draft Beer, Well Drinks, $7 Martinis, and $5 Food Specials. As far as recommendations go, we've heard the Berry Mojito and Dark & Stormy are worth a try.
Shores Restaurant
While all of these hotel bars are great, The Shores Restaurant at La Jolla Shores Hotel is perfect for drinks by the beach! Catch Happy Hour at The Shores from 4 — 6 pm every day except Saturday. We recommend the Shores Sangria (pictured above) or the Sun and Sand with monkey shoulder scotch whiskey, sweet vermouth, luxardo, and blood orange. The Shores Restaurant is also fantastic for dinner.
Hiatus
Enjoy a glass of champagne or minty mojito poolside at Hiatus at Hotel La Jolla, a boutique hotel by Hilton. Don't worry about the chill of the evening or hard metal pool chairs, as they have a gorgeous collection of woven wicker chairs with cushions and firepits for warmth. Hiatus is open for relaxing and mingling from 4 — 10 pm Friday through Saturday and 4 — 9 pm Thursday and Sunday.