The Best Hotels with Jacuzzi Hot Tubs in Room in San Diego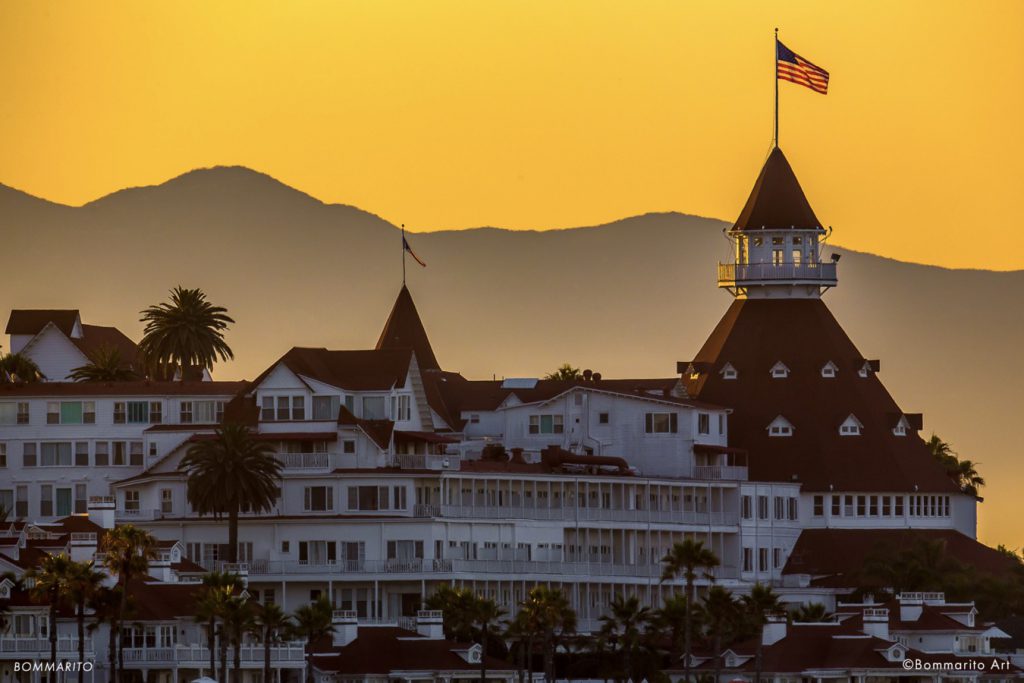 Now's the time that nearly everyone is experiencing pandemic fatigue. While it feels never-ending, we can't shut ourselves inside our homes forever. It's important to be safe but to do your best to have some fun while you're at it.
One way to do this is to get a fancy hotel for a night or two. Not only does it change your atmosphere, it will give you a sense that you are doing something different. It is completely possible to be safe as far as COVID-19 goes and achieve the feeling that you are outside of the environment you're used to.
A great way to push this feeling even further is to look into hotels with jacuzzi in room in San Diego. With public hot tubs closed or unsafe, booking a room with a hot tub inside is a great way to relax with your significant other during a romantic getaway.
The Best San Diego Hotels With Jacuzzi Hot Tubs in Room
You can pretend you're wealthier than you are. San Diego is home to some amazing hotels and many of them have luxurious rooms with hot tubs inside. Here are some of your options for booking hotels with jacuzzi in room in San Diego for a relaxing romantic break in the city
Pacific Terrace Hotel

The Pacific Terrace Hotel is a luxury beachfront establishment that is not only one of the San Diego hotels with jacuzzi in room. It has spacious marble bathrooms. Pacific Terrace is located in a great area near the San Diego Zoo, Torrey Pines State Beach, and the party capital of Gaslamp Quarter. The hotel has wooden furniture, tapestries, and tropical décor. Coupled with the sea breezed, you'll feel like you are on vacation even if you're close to home.
Hotel Iris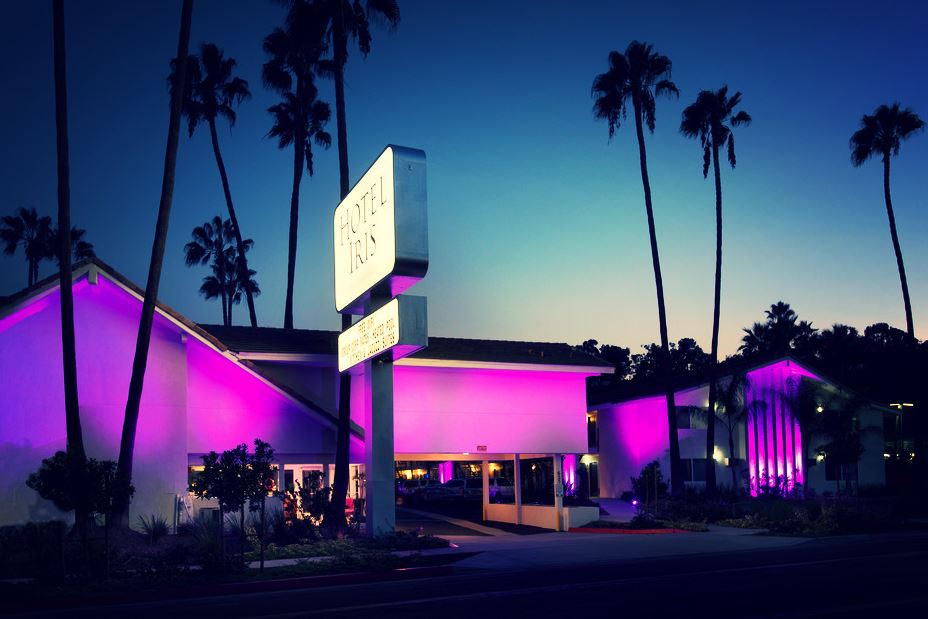 The Hotel Iris offers a jacuzzi Suite, which features a 2-person spa bath and other amenities. There is free Wi-Fi in the room, a make-up table, premium bedding, and standard hotel appliances like a refrigerator, microwave, a coffee maker, and a flat-screen TV. Hotel Iris is located in the Mission Valley neighborhood, only minutes from most of San Diego's attractions. You'll be able to get to the city's destinations and neighborhoods quite easily.
Found Hotel San Diego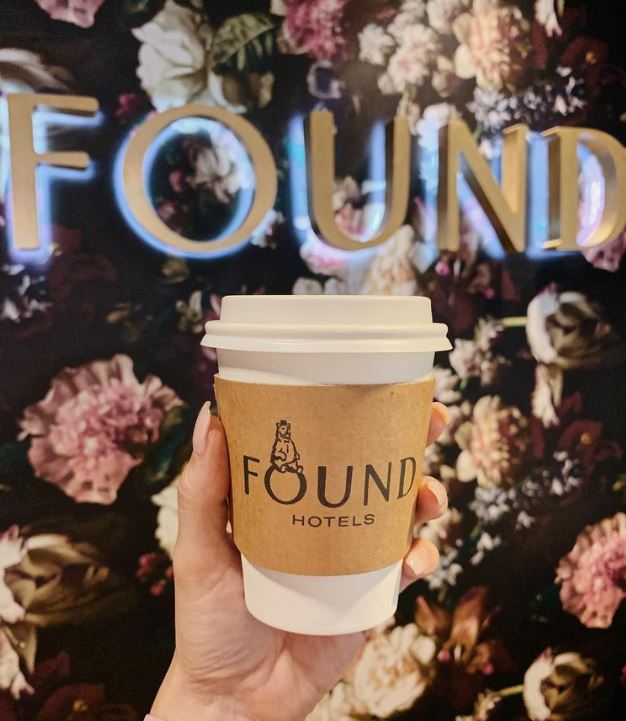 Equipped with a spa bath in the room, the Found Hotel offers King Rooms with amazing amenities. Located in Little Italy, you'll be a short walk from romantic restaurants and places to have cocktail or craft beer at Ballast Point or Mikkeller.
With individually-decorated rooms with wood-flooring, free Wi-Fi, a kitchenette, and an on-site garden. A great location, awesome amenities, and luxurious surroundings, the Found Hotel is a great place to get a hot tub room.
Hillcrest House Bed & Breakfast

When you bed & breakfast you might not think of elegance, but maybe you should. The Hillcrest House is elegant and romantic. Their Grand King Spa Suite has a fireplace, a private balcony, and a large spacious area to hang out.
This establishment goes the full mile with plush robes, a lighted make-up
mirror, a great restaurant, and afternoon refreshments. It isn't far from Downtown, but away from the hustle-bustle of the city. Hillcrest House is a great option for a getaway with a hot tub room and elegant quarters.
1906 Lodge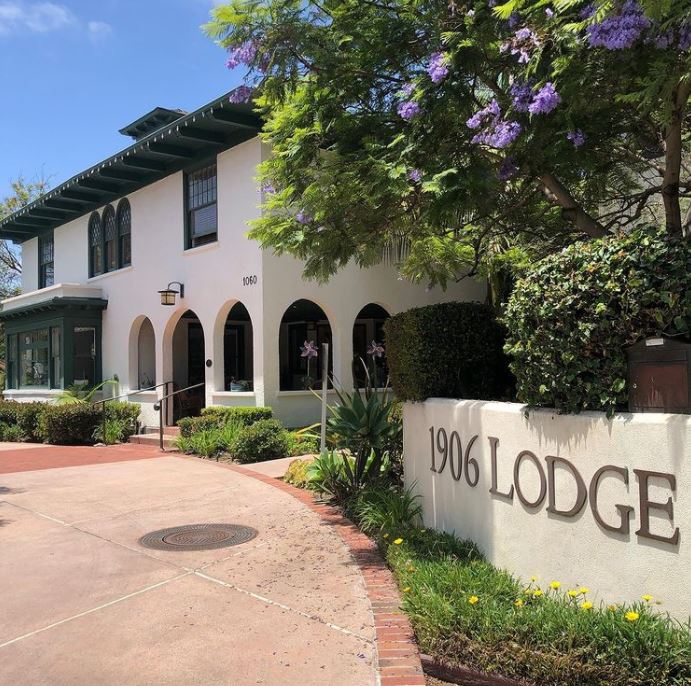 A romantic hotel on the beautiful Coronado Island, the 1906 Lodge has Hotels with private jacuzzi in room in San Diego that's within walking distance to the beach. The location is a quiet environment, with access to shops, restaurants, and art galleries not far away. The lodge was built in the year 1906 with a rich history and authentic style.
It is a unique destination that has individually-designed guestrooms. Many have a hot tub, a fireplace, a private balcony and entrance, even a wet bar. Staying at Lodge 1906 is comfortable, relaxing, boutique, and very lovely.
Tower 23 Hotel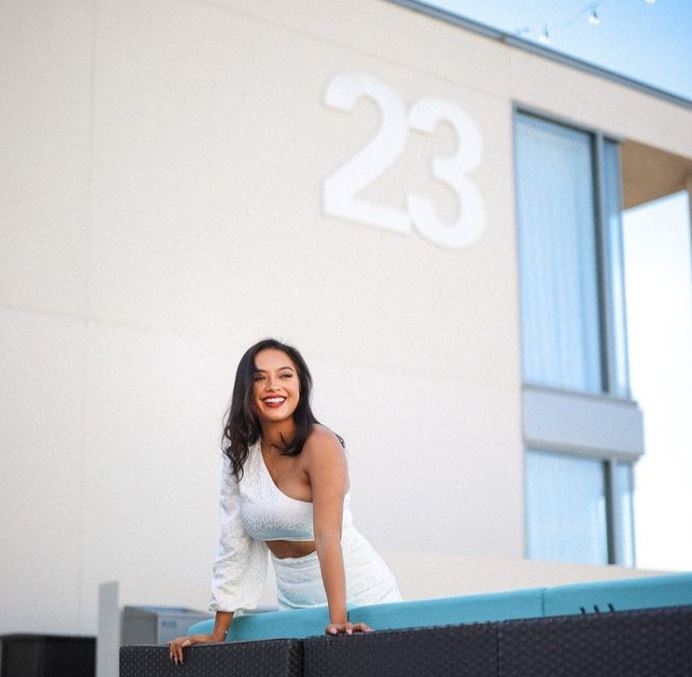 A two minute walk from the Pacific Beach pier, Tower 23 Hotel combines minimalist design and sophistication to create large suites. The neighborhood is vibrant, with bars and restaurants, surfing, fishing, and golfing nearby. The Sanctuary Suite is one of the San Diego hotels with jacuzzi hot tubes in room. It has a sofa bed and in-room spa services that will surely delight you and your partner. Not only is it a great location in Pacific Beach, the luxury available at Tower 23 Hotel is enchanting.
Solamar San Diego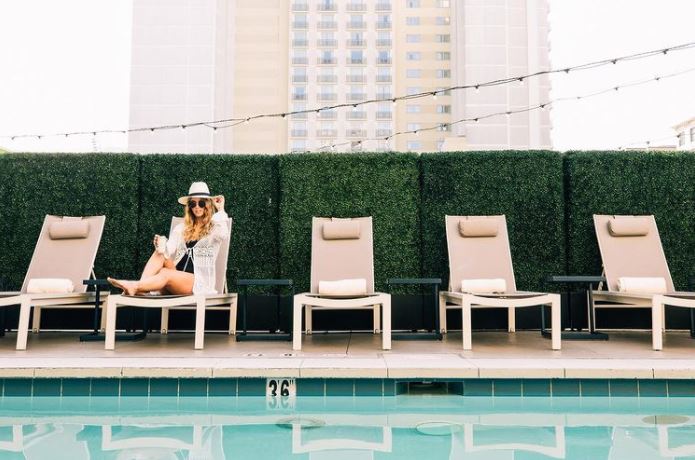 A boutique hotel in a remarkable location, the Solamar Hotel enables you to explore the city easily. There are more than 100 restaurants and entertainment areas within five miles. Not only does the hotel have a rooftop pool and comfortable rooms, their Virtuoso Suite comes with a hot tub, a King-sized bed, and two flat-screen TVs. Solamar's Spanish influence is perfect to enjoy the atmosphere of San Diego.
The Keating Hotel by Pininfarina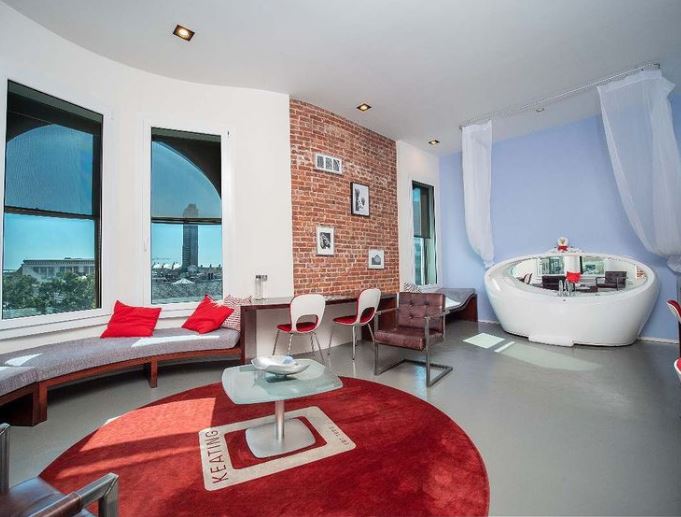 One of the most unique hotels in San Diego is the Keating Hotel. The 130-year-old landmark is in the heart of the Gaslamp Quarter. The perfectly located hotel was designed by Pininfarina, who makes Maserati and Ferrari. Their lofts and suites provide intimate and personalized experiences. The Keating is so luxurious that just about all their hotels in San Diego with jacuzzi inside room.
Hilton San Diego Gaslamp Quarter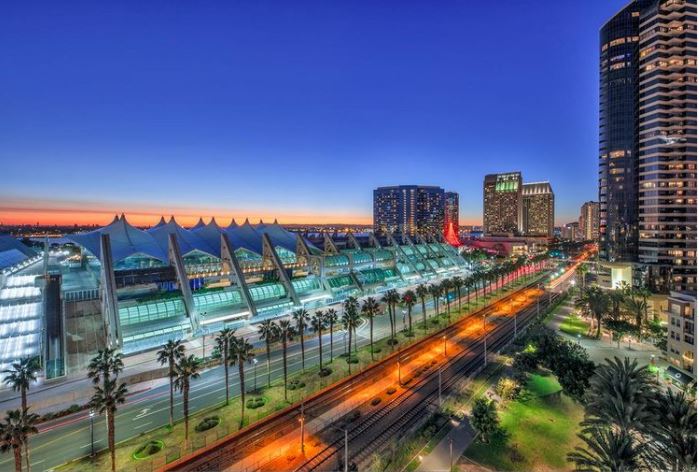 Another elegant hotel in the Gaslamp Quarter, the San Diego Hilton has in-room jet tubs in their Whirlpool Suites. With King beds, amazing city views, and free Wi-Fi, the Hilton is equipped with a gym and pool in addition to the jacuzzi tub. You can't go wrong with the Hilton.
Old Town Inn
Located in San Diego's Old Town, the Inn is a family-owned establishment that provides King Bed Suites with granite countertops, walk-in showers, fireplaces, and a jacuzzi tub. If you are looking to take it slow in Old Town, the Inn will provide a quiet refuge from the city. Here you can relax and refresh yourself in San Diego hotels with jacuzzi in room.
Holiday Inn Express & Suites San Diego – Mission Valley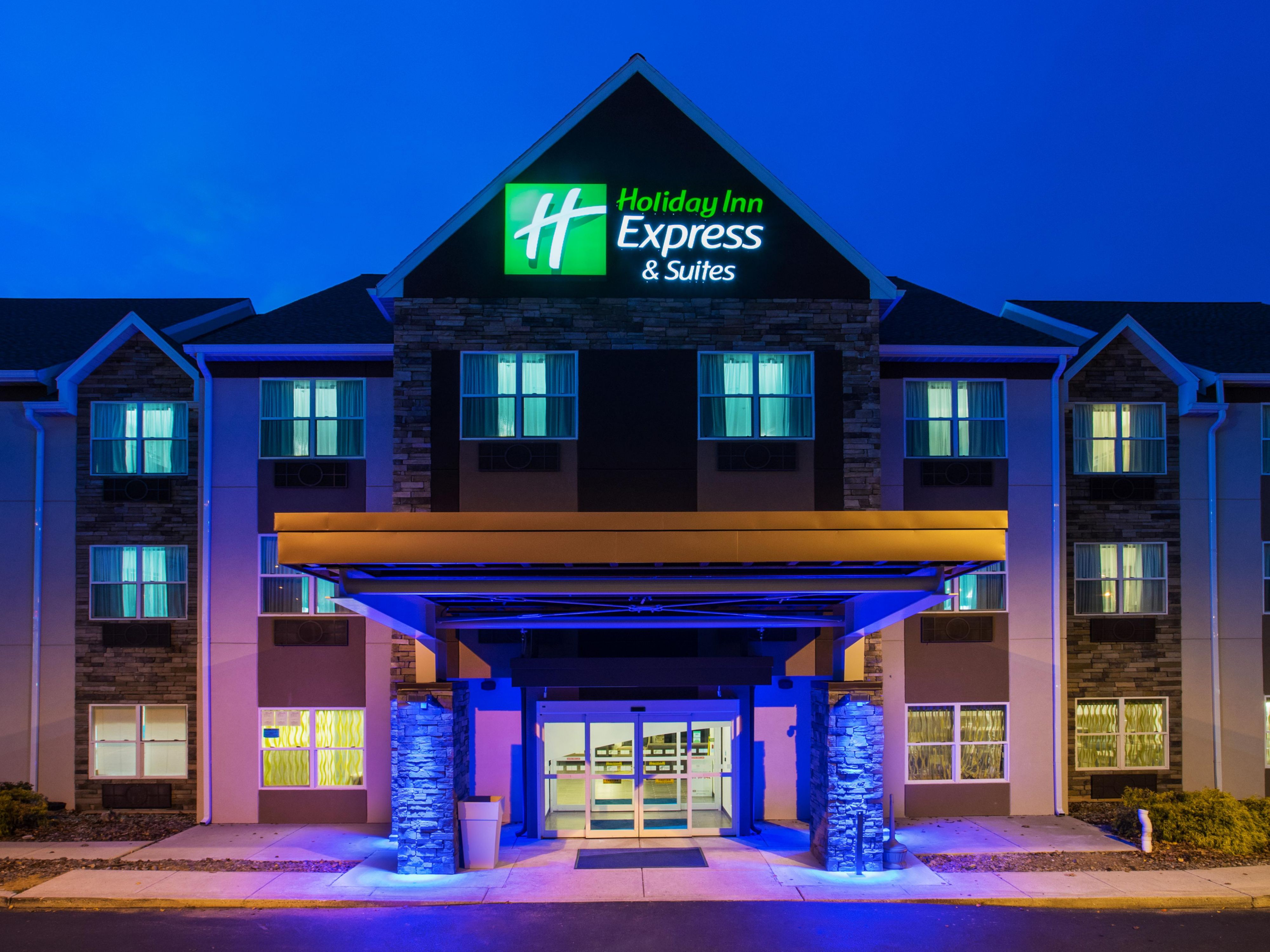 Also located in Mission Valley, the Holiday Inn Express & Sites is one of the cheap hotels in San Diego with jacuzzi in room. It features modern amenities. These include an outdoor pool, a gym, a 24-hour shop, and a fantastic free breakfast. Like the Hotel Iris, it is close to all of San Diego's best attractions. If you're looking for a romantic weekend away, look into the Holiday Inn's Jacuzzi Suite for San Diego hotels with jacuzzi in room.
San Diego is an amazing place to book a boutique hotel that offers the ultimate relaxation of having a hot tub inside the room. It creates a romantic getaway that will change your mindset when it comes to pandemic fatigue. You deserve a break and hotels with jacuzzi in room in San Diego provide relaxation and an environment of elegant leisure. Do you need to get away? There are many San Diego hotels to choose from. Take the plunge and treat yourself.
About the author: Ryan Beitler is a writer, journalist, and travel blogger who has written for a variety of publications including The Slovenia Times, AI Time Journal, Paste Magazine, New Noise Magazine, and more.
Banner photo of Hotel Del Coronado by BommaritoArt.com.