A Look Back At the Past of Housing Discrimination in La Jolla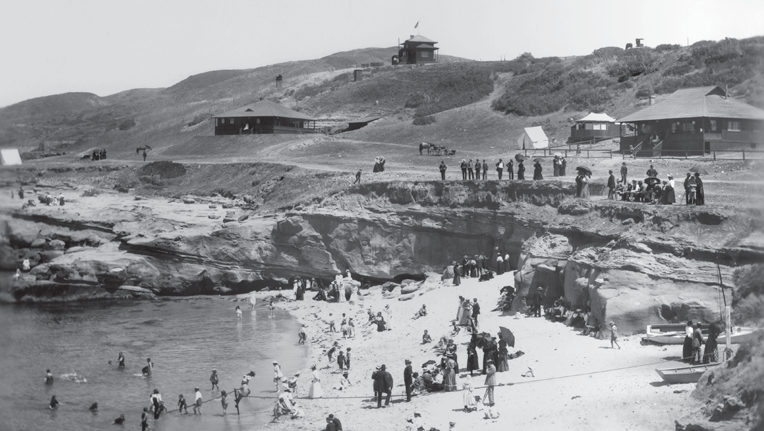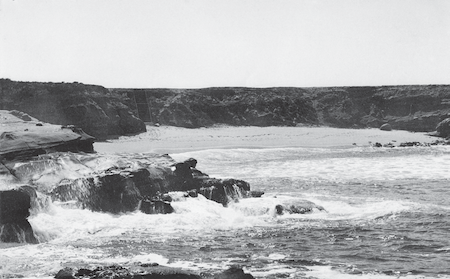 When it comes to incredible places to live, very few places compare to beautiful La Jolla, California. Despite our city's large size and vast population, we still manage to maintain a warm and friendly "small town" vibe. However, it hasn't always been like that here, and even our own fine city has had its share of struggles with discrimination. At the turn of the 20th Century — and even up into the middle of the 1960s — our Jewish population was denied the same rights as other residents of La Jolla. One such barrier they faced was the ability to purchase real estate here, as a not-so-subtle effort to keep them from settling down in La Jolla. Unfortunately, this appalling act of anti-Semitism would prove to be a blight on our otherwise wonderful city's vibrant past.
Housing Discrimination Towards Jews from the Past
The Jewish people are no strangers to discrimination, and as history records demonstrate, anti-Semitic sentiments far precede the Nazi Holocaust. Indeed, it dates as far back as the Middle Ages and beyond, when Jewish people were forced to live in ghettos when their European neighbors denied them citizenship. Seeing this same prejudice reflected here in La Jolla's past is unquestionably tragic, but for our Jewish residents, it was an experience they had sadly already grown acquainted with from many centuries before. It's profoundly regrettable that they also had to endure it here in La Jolla, too.
William H. Black
When Texas-born William H. Black moved to La Jolla, he had big dreams for our growing city. An oil magnate who earned his fortune in the fields back east, he soon turned his eye to real estate and development. In 1947, alongside his wife Ruth, Black purchased some 248 acres of land here in La Jolla. This acreage was prime real estate, nestled in the shadow of Mount Soledad next to our stunning turquoise ocean. Alas, the privilege of living in this new construction came with one caveat: only Caucasian European people were permitted to purchase this land.
These restrictions were not only limited to the opportunity to purchase these coveted properties, either. Black's interests weren't limited exclusively to real estate; he also had a keen interest in horse breeding and grooming, and the new community also had a facility set aside for these purposes. Like the new homes constructed in La Jolla Farms, membership to these private clubs was again reserved only for those who came from Caucasian ancestry. This meant that Jewish people, as well as people of color, were blocked from accessing it.
Even the famed Jacob Bronowski wasn't an exception to the anti-Semitism in La Jolla. When the renowned intellectual and mathematician moved to the city to become a resident fellow at the Salk Institute, he faced his own unique obstacles in securing a property in La Jolla Farms. After an attempt to purchase a plot of land on La Jolla Farms Road so he could build a home for himself and his family, he was subjected to the degrading experience of requiring three character references before he could proceed. William Black's goal of keeping Jewish people had been a resounding success, but at the cost of the dignity and livelihood of our Jewish residents.
The Green Card System
While some of the discrimination against the Jewish people was subtle, other instances of it were far more overt. When merely blocking them from purchasing houses proved to be inadequate, other methods were implemented in order to block the Jewish people from purchasing property in La Jolla. For instance, green cards proved to be another weapon against our Jewish residents. These green cards were introduced to help alert sellers that a prospective Jewish customer was en route to a property. These cards were placed on the front windshield of cars as the real estate agents shuttled Jewish customers around.
The green card system ultimately came to a dramatic end when one outspoken real estate agent by the name of Ed Norris made a public appearance on television. With a green card held in his hands, he looked directly at the camera and tore the card in two. With a note of finality, he spoke to the viewers, stating, "This ends it for La Jolla." Curiously enough, despite his bold actions to combat the anti-Semitism in La Jolla, many Realtors continue to deny that such actions ever occurred, arguing that they were either oblivious to them or that they were fabricated. Regardless of such refutations, what matters is that they did end, and such practices were finally halted.
Gentlemen's Agreement
Unlike the green card system that served as a blatant way to block Jewish people from purchasing real estate in La Jolla, there were other methods that were harder to pinpoint and isolate. In a sort of "gentleman's agreement," La Jolla residents banded together to help ensure that unwelcome populations were kept out. Even though the Supreme Court's ruling in Shelley v. Kraemer in 1948 made housing discrimination illegal, it didn't stop La Jolla's real estate agents from implementing their quietly subversive ways of blocking these buyers.
One facet of this covenant was to not post "For Sale" signs in front of homes that were on the market. The objective of this was to keep the news of the sale reserved only to those who were deemed as desirable buyers. La Jolla residents also found other ways to indicate that Jewish people were not welcome to look at their property. Leaving the porch light on during the daytime, for instance, delivered the clear message to a Realtor that the property was not to be shown to a Jewish buyer. When a Jewish person turned in a real estate application, Realtors would also scrawl a Star of David onto it to indicate to other realtors in the office that the buyer was not a desirable customer.
While none of the real estate agents would flat-out admit to such tactics when questioned, one woman by the name of Alice Craig Greene decided to perform her own investigation into the gentleman's agreement to determine if there was any merit to the claims that it existed. After placing ten calls to real estate agents in the area, she got the answer she sought. Only one agent refuted the existence of such a gentleman's agreement, but the others were more forthright about it. One broker even remarked that even though they knew their actions were illegal, they still enforced their "kind of gentleman's agreement" to "protect each other" from "unpleasant" buyers.
UCSD Contributes to a Solution
Between the green card system and the gentleman's agreement, it would almost seem as though there would be no end to the rampant anti-Semitism toward the Jewish population in La Jolla. It took the diligent efforts of Roger Revelle, a scientist and scholar, to help shift the tides back in favor of our Jewish population. Revelle was an ardent supporter of the idea of building a University of California campus in La Jolla. After appealing extensively to the University Regents to construct the branch in the rolling hills above the La Jolla Village, he realized there was a major problem with his plan.
Much of the faculty whom he wanted to invite to teach at the new campus would be Jewish. How could he somehow motivate these brilliant minds to move to La Jolla and build their homes here in the Valley, knowing that there were obstacles in place specifically to keep them out of the city? Just as Reville campaigned tirelessly to have the campus erected in La Jolla, he then proceeded to exert that same motivated effort on dismantling the structures in place which prevented Jewish people from living in La Jolla.
In a speech that he made to the La Jolla Real Estate Brokers' Association, he implored them to discard the policies they had in place to keep Jewish residents out of the city. He later recalled the speech, citing the key points which he had made to the real estate brokers. In it, he had said that it was impossible to have a university in La Jolla without hiring Jewish professors. He entreated the Real Estate Broker's Association to make up their minds: did they want a university, or did they want an anti-Semitic covenant? They could not have both, and they had a choice to make.
La Jolla's Progress
While the construction of the university did not automatically signal the end of the discrimination toward the Jewish population in La Jolla, it did serve as a catalyst for change. Over the years, the policies which had acted as a barrier to their inclusion finally started to fade away into a distant memory. In turn, La Jolla gradually became more inviting and welcoming to not only our Jewish residents, but to everyone. Today, La Jolla is proud to be the home of a thriving Jewish population, boasting several synagogues and numerous Jewish-owned businesses. More importantly, all people are welcome here, regardless of ethnicity, religion, or background.
A New Tradition of Acceptance
Today, La Jolla continues to grow beyond the unfortunate prejudice which had once tarnished our community as it moves into an era of genuine inclusiveness to our citizens. By acknowledging those mistakes and learning from them — and thanks to the efforts from progressive companies like Nextdoor, whose pledge to end racism has also led to a drop in Nextdoor racial profiling reports, as well as our local La Jolla movie theater The La Jolla Playhouse and their vocal stance against racism — we can continue to foster a city that promotes tolerance, inclusiveness, and acceptance. And because of this, La Jolla has once more become the sparkling jewel of the West Coast.
About the banner photo: The historic photo of La Jolla Cove in the banner of this article is actually from 1894, some 53 years before William Black purchased land here. This photo is in the public domain.
Research for this article was primarily from the following sources:
You may also be interested in our article: Black Lives Matter in San Diego