Why You Should Kayak La Jolla with Everyday California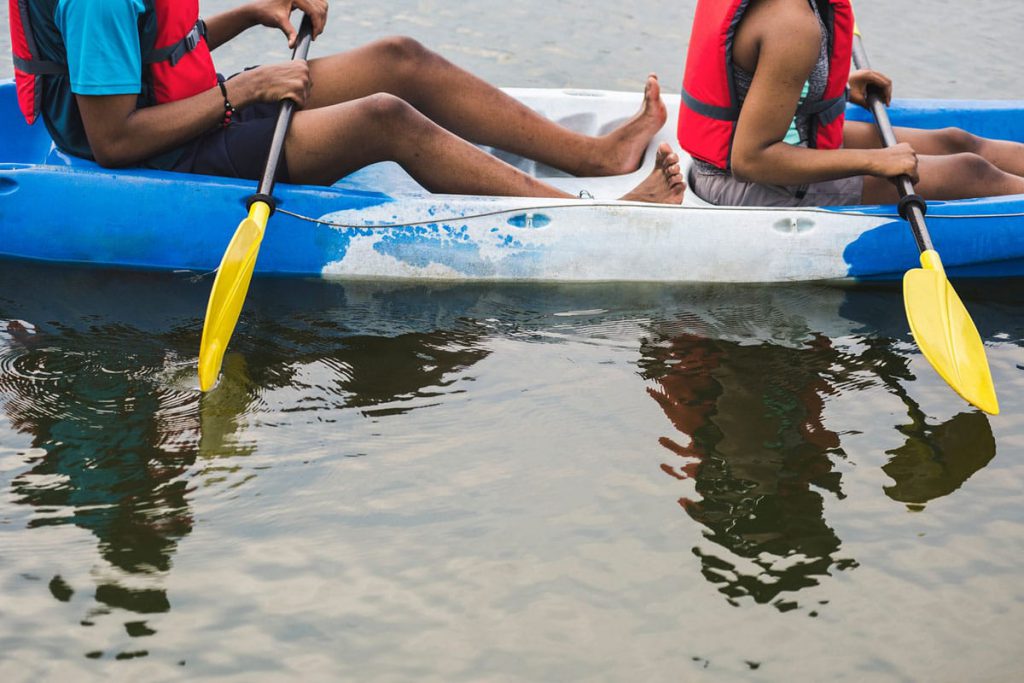 Kayaking La Jolla is a magical experience that rivals any tropical island adventure. With so much to see and learn, going with a guided tour is an ideal way to experience La Jolla by kayak. I was excited to take one with Everyday California and find what the tour entails.
Everyday California is a locally based company that enables people to kayak, snorkel and explore La Jolla. They offer tours, rent equipment and sell seriously chic beach-vibing apparel.
Nestled by La Jolla Shores beach, here's the experience I had kayaking one summer morning.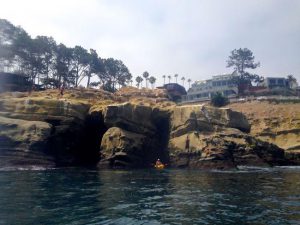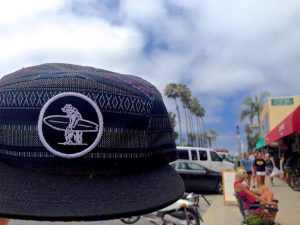 Check in & Equipment
After check in, I was equipped with a life jacket and helmet. (The helmet isn't just for fashion; it's to keep your noggin safe in the La Jolla caves.)
Everyday California provides access to wet suits, so if you know you might be chilly, you can jump into one in a changing room. I did sport a wetsuit but, honestly, it was so warm, I would've been fine without it.
As for the kayaks and paddles, that's all provided, too.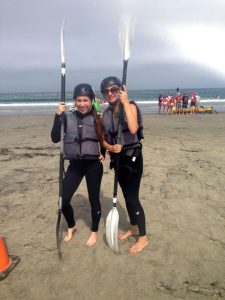 Belongings & Valuables
Whenever I go on water-based tours, I worry about my valuables. Where will I put them? Can they be stored on the kayak? Or in lockers?
Breathe easy because Everyday California has it taken care of. I was happy to find they provide a lock for a nice, roomy locker. They keep the key in case anything happens to it on the kayak (like falling overboard) so you don't have to worry about a thing.
If you want to take photographs on the journey, Everyday California sells waterproof pouches and cases at the check in counter. I purchased one for myself and it took photos no problem, the ones you see throughout this blog in fact.
Double or Single Kayak
Some of the kayaks are based in double kayaks rather than single. This is not necessarily bad or good in anyway, but it's something to be aware of, especially if you're in an odd numbered group.
If you don't have a partner, no worries. I didn't and was paired up with someone who made for a great kayaking buddy.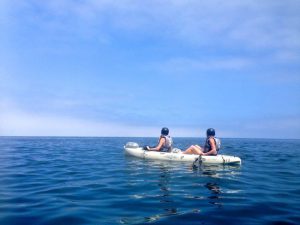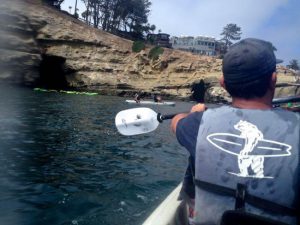 Launching your Kayak into the Ocean
Honestly, I was a bit nervous about battling the waves in order to get my kayak on the water. However, I was pleasantly surprised to find that after one or two crashing waves and the help of the instructor, we were coasting smoothly on the water.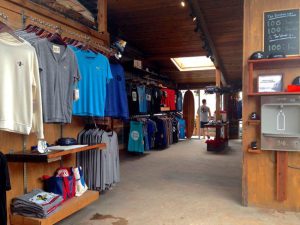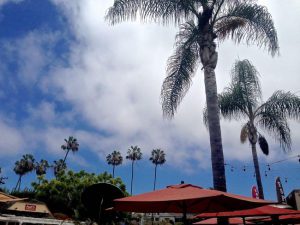 Get Sea Sick? Recommendation
Though most of the group was fine, one woman did get a touch of seasickness. If you're prone to nausea, make sure to pop a Dramamine before you hit the water.
Back to Shore: Everyday California Apparel & Nearby Food
After returning to shore and checking the equipment back in, I recommend browsing the Everyday California store to see if there are any hats, shirts or goods that tickle your fancy. (The hat I walked away with has already gotten a few compliments!)
Leaving the venue, hunger from the 90 minutes of kayaking hit. I was torn between the number of nearby eateries. With a variety of Mexican, Italian, classic deli food and more, you can do what I did — grab some food and then (if you didn't have enough of the ocean already) head back to the beach.