Discover La Jolla on Foot With These Walking Tours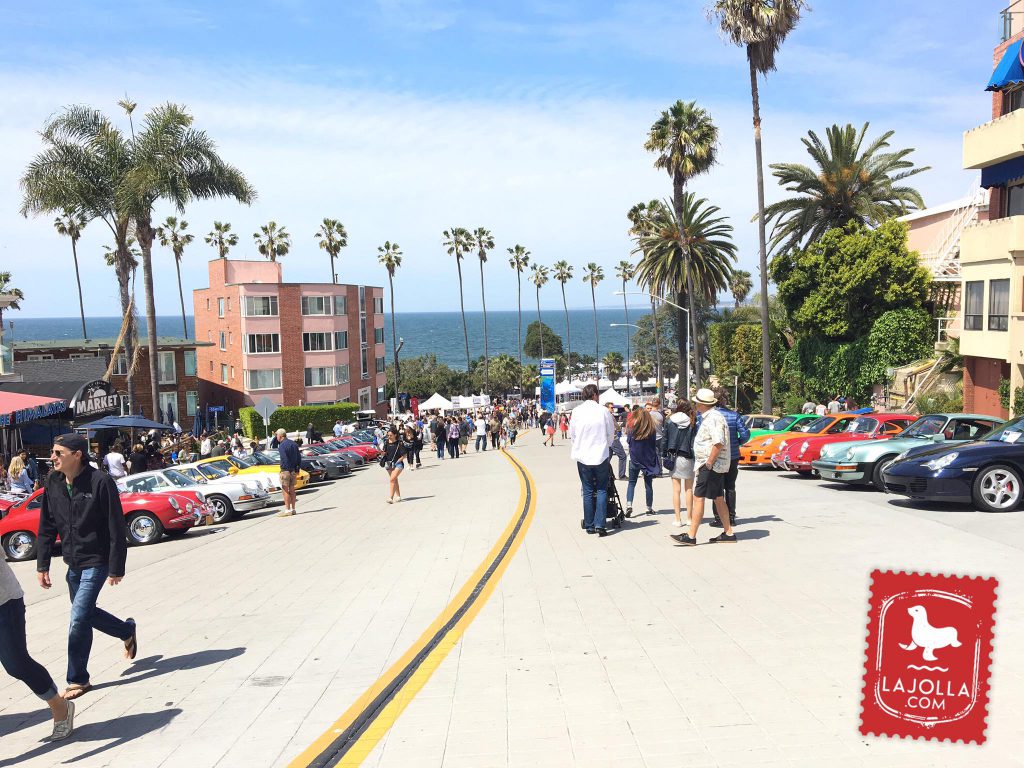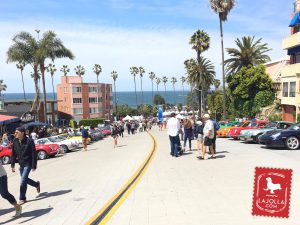 From kayaking and snorkeling to seal-watching and dining at world-class restaurants, there is definitely no shortage of things to do in La Jolla. Unfortunately, it can be hard to see everything in one or even two days; which is when guided and self-guided La Jolla walking tours come in handy!
Walking tours are a great way to get to know La Jolla — you can really experience everything up-close-and-personal and the best part is that most are free! Here are some of our favorite walking tours in La Jolla, California.
La Jolla Self-Guided Tours
Explore the Village
This hour-long tour of La Jolla focuses on cultural landmarks and offers a great perspective on the wide variety of architectural styles in the Village. You'll get the chance to see everything from beach cottages to newer European architectural styles that characterized the 1920s; as well as a few more modern buildings.
There are 17 stops on this self-guided tour, and it's the perfect option for first-time La Jolla visitors and anyone who just wants an overview of downtown La Jolla. You'll stop by the Athenaeum Music & Arts Library, La Jolla Rec Center, two of the Village's most famous hotels, and more! Check out the map before you go.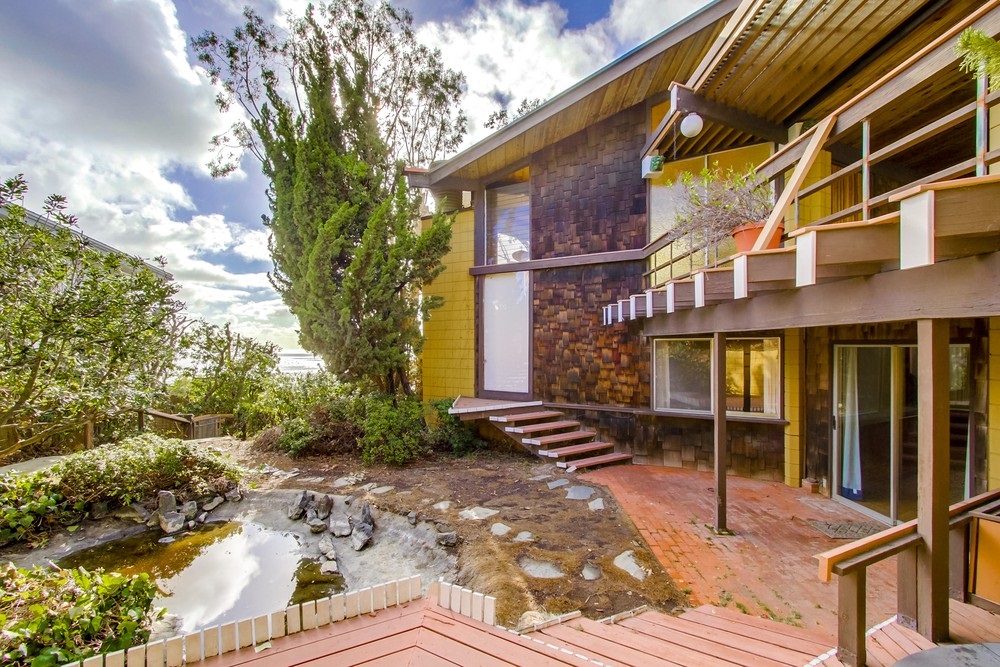 Midcentury Modern Architecture
The 1950s and 1960s brought about an innovation in La Jolla's architecture, and a group of modernist architects emerged to spearhead new, influential, and enduring ideas in building design throughout the Village. This self-guided tourhighlights residential, commercial, and academic buildings designed in the modern style and reflecting influences ranging from the Bauhaus to Frank Lloyd Wright. There are even a few "Case Study" homes built by famed architects Killingsworth, Brady, & Smith, which are remarkable testaments to the industry's golden age of Midcentury Modern.
Historic Beach Cottages
The La Jolla Historical Society has a great map for this historic beach cottage self-guided tour. You can go at your own pace, and see all of them or just a few — either way, this is a great tour for history buffs! In its earliest days, La Jolla was a village made up of small cottages that lined the streets and were tucked away into the canyons along the cliffs. Craftsman-style beach cottages, with basic design and simple wood construction, were the major architecture style of the late-19th century and early-20th century and La Jolla was no exception.
The beach cottage tour has 28 stops, and should about an hour or two depending on how long you spend at each location. The tour includes more well-known gems such as Brockton Villa and the Redwood Hollow Cottages, as well as lesser-known historic spots like the Little Blue House and the Florence Palmer Cottages. Print out the full map and plan your trip before you go!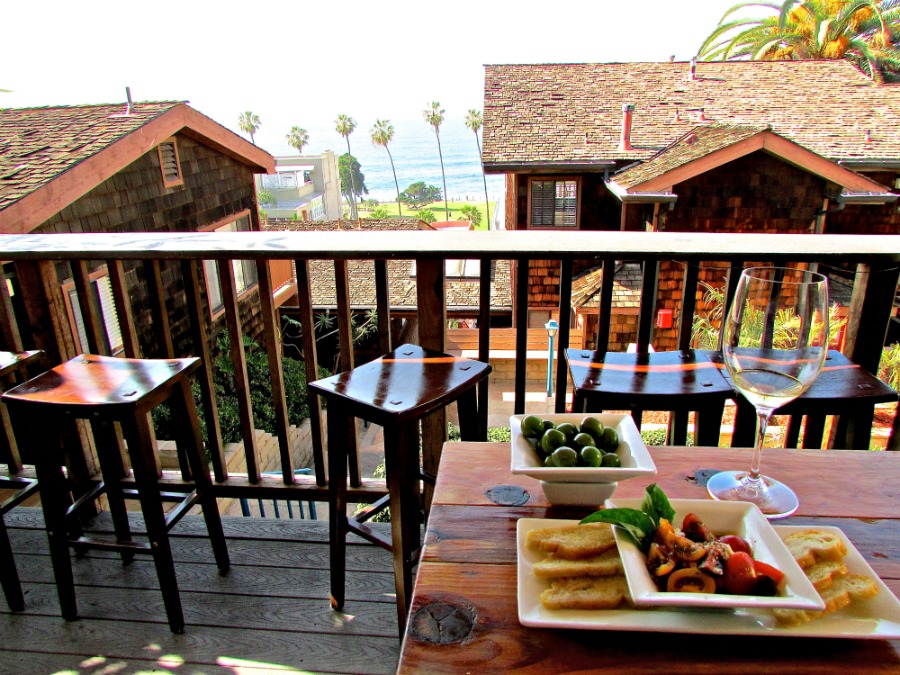 La Jolla Guided Tours:
Walking Food Tour
BITE San Diego guides you through some of La Jolla's tastiest cuisine on this 4.5-hour guided walking tour, covering a 1.5-mile route with 5+ restaurant stops. From Hawaiian-inspired treats (sweet & savory) to apple pancakes, fish tacos with a sea view, Kobe beef sliders, organic superfoods & smoothies, AND the largest tasting selection of CA made olive oil and balsamic vinegar. The tour kicks off at La Jolla Cove (head here for directions to the Cove) and stops at BEAMING Cafe, Public House La Jolla, and We Olive & Wine Bar; to name a few! Tours happen every Saturday and Sunday at 12:30pm; tickets are $47.
La Jolla Cove + Downtown
This one-stop-shop tour covers all your bases! The 90-minute walk will take you from the coast to residential neighborhoods and everything in between, including major shopping districts and dining spots. The tour kicks off next to La Jolla Cove then meanders its way over to Prospect and Girard; later, you'll get to explore Sunny Jim Cave and venture to a few lesser-known spots in the Village
[image courtesy of Birch Aquarium]
Scripps Pier Full Moon Walks
A warm night lit by a full moon is the perfect time to explore one of La Jolla's most incredible landmarks. The Ellen Browning Scripps Memorial Pier, normally closed to the public, is still used for research purposes and important marine life observation. The Birch Aquarium offers free public tours of the Pier on certain evenings, where you'll get to discover its 100-year history of pier-based data on an exclusive moonlit tour. Collect plankton, learn about bioluminescent organisms, and explore current research while engaging in hands-on activities. Tours only happen a few times a month; they also offer daytime tours. Check the full schedule for fall on the Aquarium's website.
Salk Institute
The one-hour Architecture Tours at the Salk Institute happen Monday-Friday at noon and are led by trained and knowledgeable docents. Learn about the history of the Institute and what makes its architecture so unique, as well as more about the man behind its design, Louis Kahn; one of the great master builders of the twentieth century. According to some, Salk asked Kahn to design a research facility "to which he could invite Picasso," which resulted in the stunning edifice it is today. Tours are $15 and you must pre-register online beforehand.