Find Local Produce, Art & Crafts Every Sunday at La Jolla Farmer's Market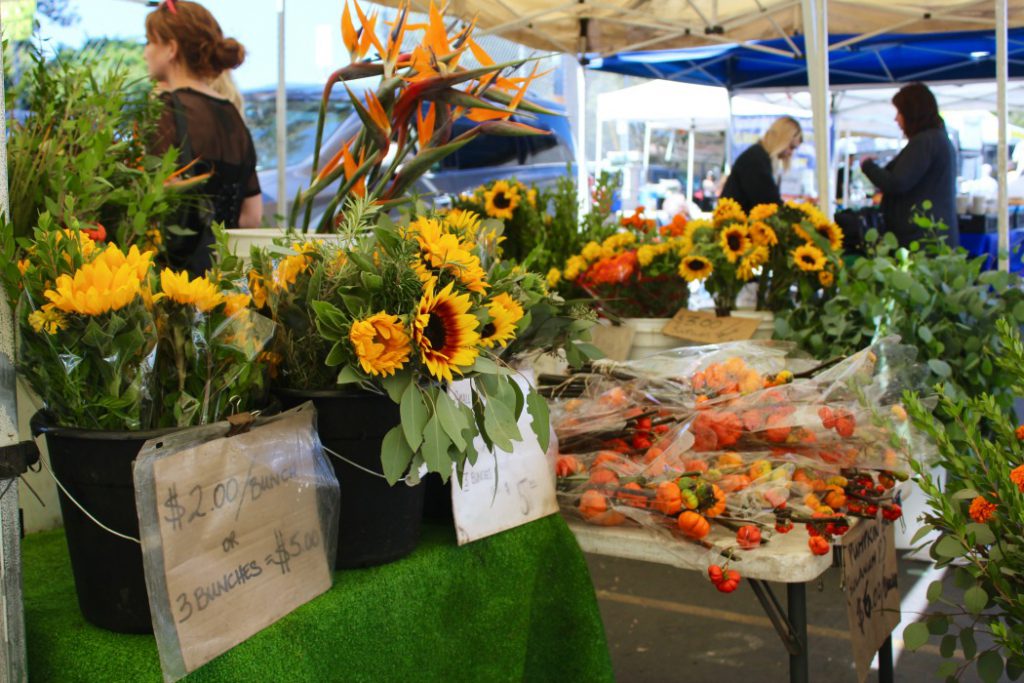 The La Jolla Open Aire Farmer's Market happens each Sunday from 9am-1pm, rain or shine, at the corner of Girard Street and Genter Avenue (parking lot of the La Jolla Elementary School). Spend just a few hours here, and you'll find more than 150 local vendors offering fresh, locally grown produce; international food; and unique handcrafted crafts and gifts.
There are usually musicians playing on the grass, and some Sundays are Family Fun Days — which is great if you are looking for activities with kids in tow. Here's what to look for and a few tips for shopping at the La Jolla Farmer's Market!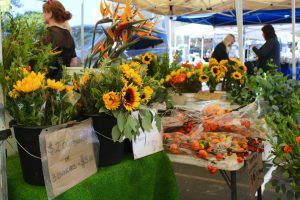 A Little Background
The market was started by former La Jolla Elementary School mom and La Jolla community supporter, Sherry Ahern. In 1996, Sherry had two children enrolled at LJES and was on the Friends of La Jolla Elementary, Inc. Board, the school's non profit education foundation. The original motivation for the market was to help fund a library – at the time, it consisted only of a small collection of books in the back of the auditorium.
With help and support from San Diego Unified School District, local community groups, the Friends Board and Board President at the time Sarah Agler, the vision became a reality two years later. The first market was held on October 25, 1998 with 14 farmers and one artisan! Now, it's a vibrant weekly community gathering, featuring more than 140 vendors.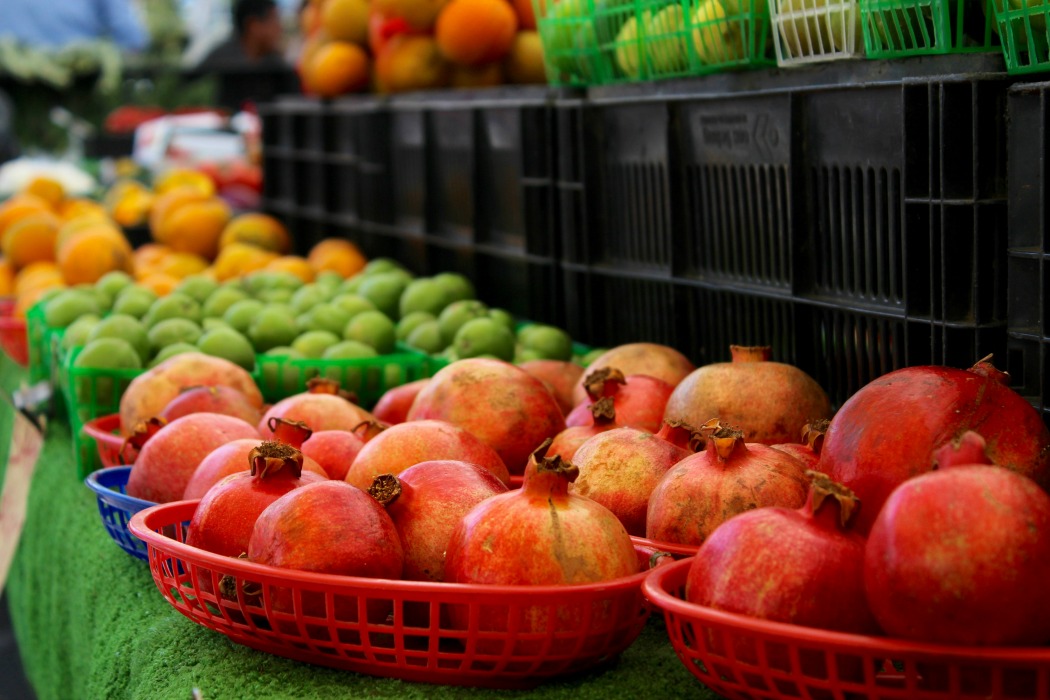 Fresh Produce & Local Food
The food vendors are too many to name! One of the great things about this particular market is that some extremely popular eateries (usually too crowded to try on the weekend) have a booth here — making it ten times easier to grab a bite.
The market carries local organic and conventional produce, eggs, breads, cheese, grass-fed beef, seafood, almonds, jams, smoothies, olive oils, guacamole, hummus, baked goods including a variety of gluten-free options, chocolate, kettle corn, and coffee. The international food court features cuisine from the Mediterranean, France, Germany, Latin America, Mexico, Italy, Japan, Korea, and China.
Some of our favorite spots include:
The Donut Bar
Crepes Up
SoCal Lemonade
Small Goods (delicious cheese!)
Belindas Cocina (known for her outstanding Mexican food, Belinda serves up delicious dishes and flavors that change weekly!)
Cravory Cookies
Tango (empanadas are their specialty!)
Baba Foods (go for the hummus)
Egyptian Delights
Green Door Catering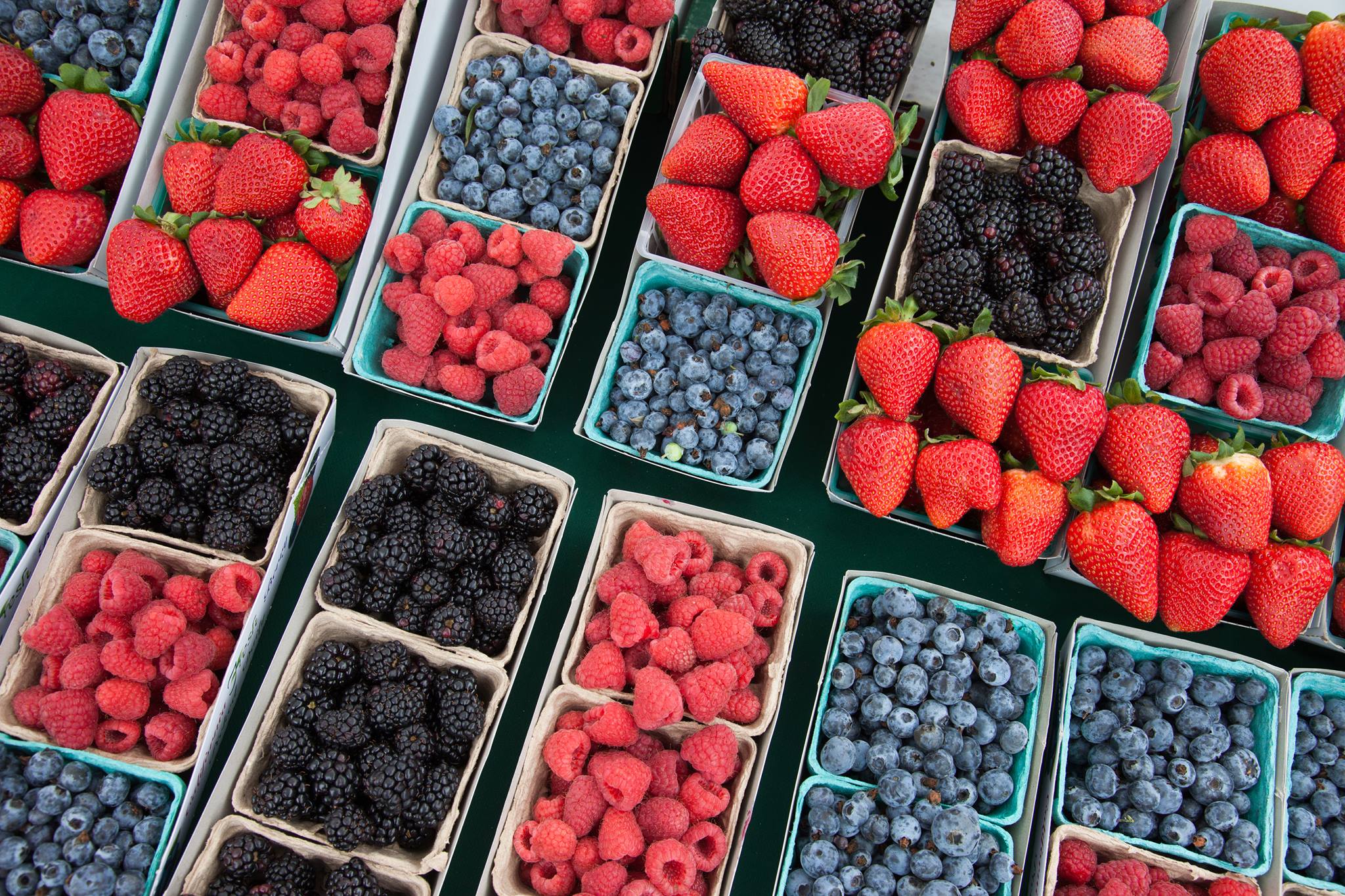 At the center of the market are the Certified Farmers Market vendors, or the CFM. Many of the growers operate small family farms in San Diego County, and most of them have already developed a reputation for quality and high-value specialty crops. Here, you'll find various fresh produce such as tomatoes, peppers, corn, avocados, strawberries, and more.
Local farms at the market include:
Living Earth Ranch
Carlsbad Strawberry Company
JR Organics
Tom King Farms
Futterman Farm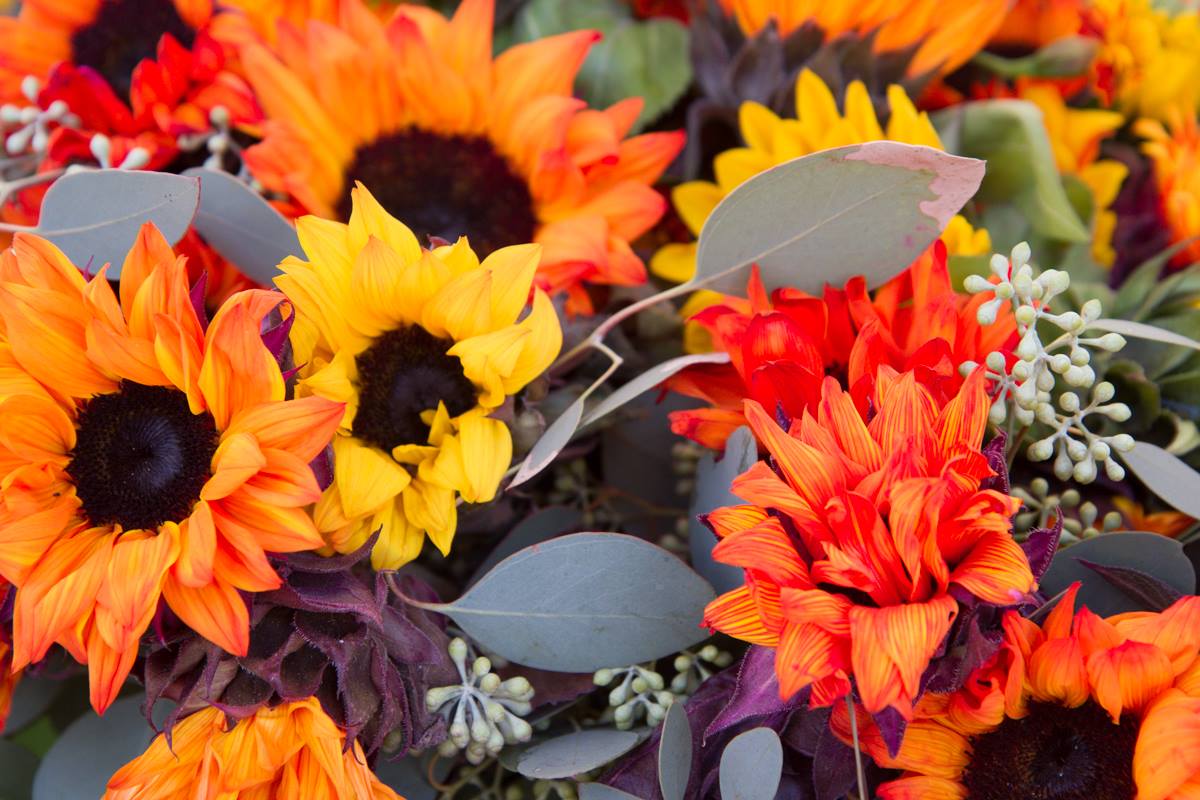 Don't forget to check out the fresh flowers — they are always gorgeous! This is a great place to pick up some flowers for the table at home (and they aren't too expensive).If you're a cactus lover, keep an eye out for the succulents tent; there is always a great variety, and plenty of smaller options that you can carry home easily! Some of the cheapest ones start at just a few dollars each.
Artisans & Crafts
One of the things that makes this market so unique is the incredible variety of local boutiques, artisans, artwork, and multitude of arts and crafts available to look at and to purchase.
You'll find everything from jewelry to small gifts, unique little knick-knacks, and wood-carved tableware; there is usually some artwork out and available to look at, as well. Other items include French linens, handmade T-shirts, hats, clothes, and scented, all-natural handmade soap. If you're looking for a unique gift or something a little different for your own home, this is definitely the place! Many items that you see one Sunday may not be there the next, so the selection is really quite different each week.
For a Good Cause
All proceeds from the Farmer's Market benefit La Jolla Elementary (LJES), a public school. The proceeds fund various initiatives enjoyed by all children at LJES, including school improvements and programs such as art, music, library, technology and additional classroom teachers to lower class sizes.