Why Everyone Should Experience The La Jolla Trolley Tour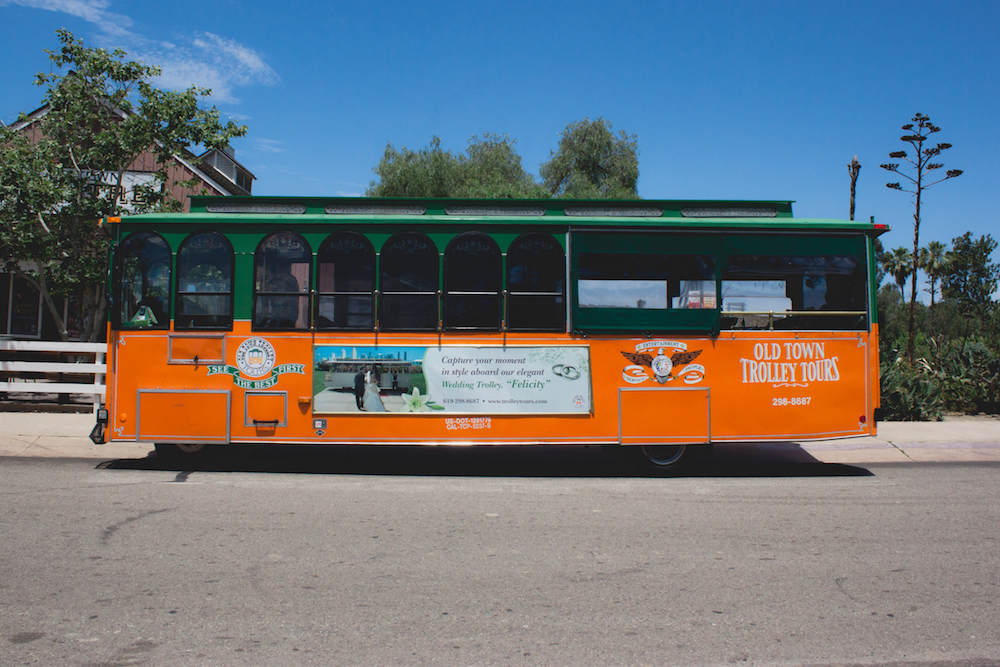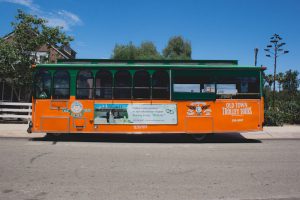 If you're visiting La Jolla and feeling a bit overwhelmed by all of the sightseeing, the La Jolla Trolley Tour might be your answer! The tours are a super easy way to see the village in one afternoon, and as an added bonus, you get to ride in a classic-looking trolley car that looks like something straight out of San Francisco.
The tour, which departs from Old Town, is perfect for anyone who hasn't seen a lot of La Jolla. It takes you to Mount Soledad, La Jolla Downtown, and even goes through Mission Beach. You experience La Jolla's best parts while never feeling like a tourist.
The La Jolla Trolley Tour (LJTT) is excellent. With over 3,000 reviews and a 4.5 rating on Trip Advisor along with a trip advisor certificate of excellence, it's unmatched. The tour feels like a fluid conversation, easy going and fun. It's jam-packed with great sights and funny stories told by tour guides. Best of all, it finishes before 5 pm.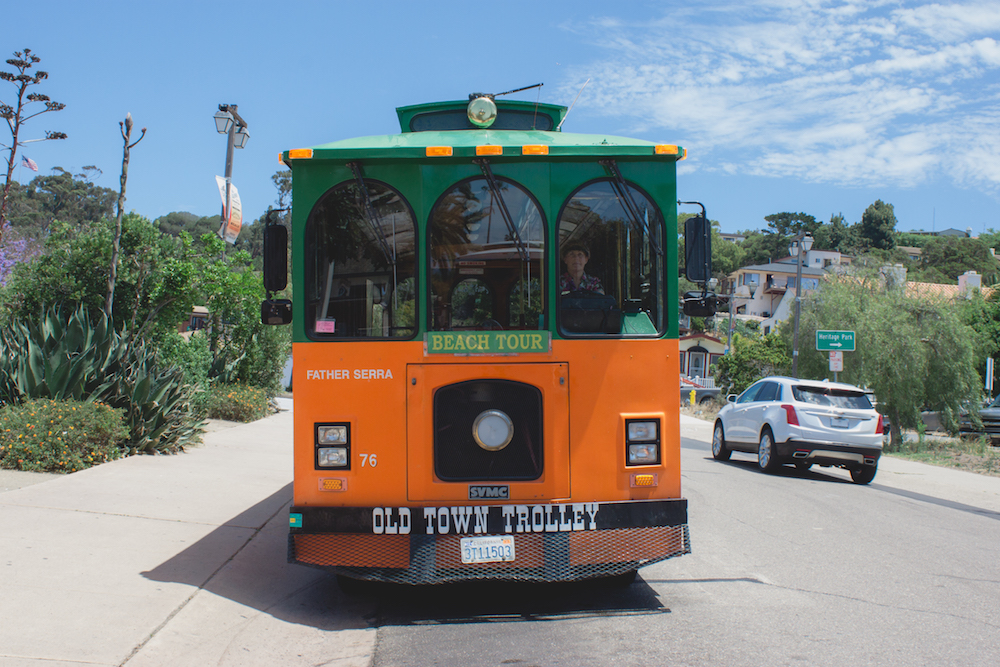 Tour Sights
The tour kicks off from Old Town and heads north. Driving through Mission Bay, you drive up to Mount Soledad. It's a historic landmark that's one of the most recognizable in La Jolla. The giant cross stands tall and overlooks the coastal city. You can see the ocean, downtown, and even Mexico (if there's no clouds).
When you arrive, the trolley lets you off for about 20 minutes. It's a great opportunity to enjoy the scenery and overlook all of La Jolla and most of San Diego. After everyone's done looking around, you hop back on and head down the mountain toward La Jolla.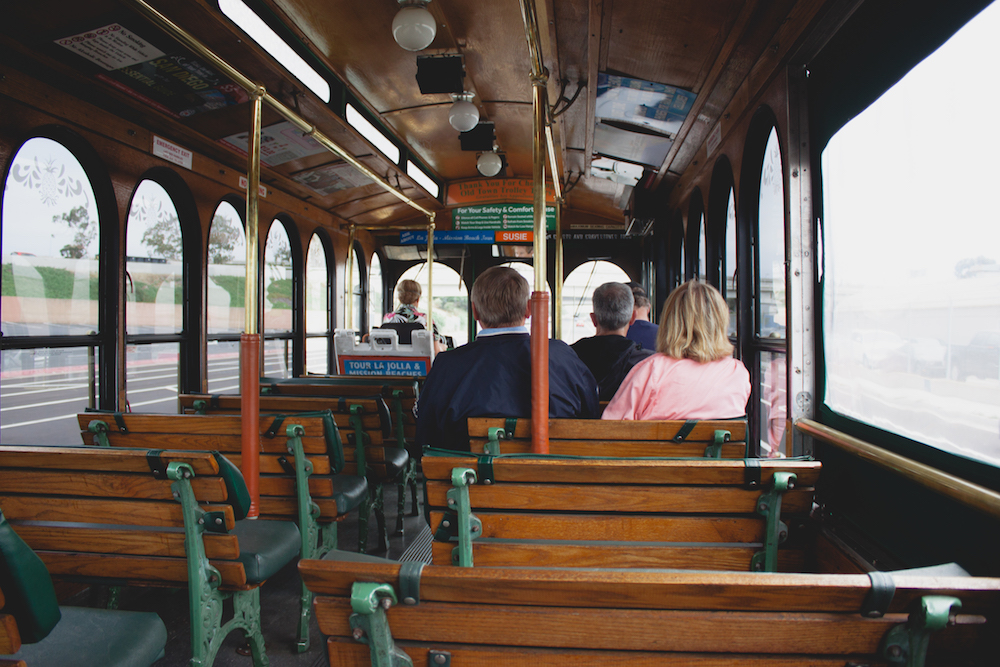 Driving through Mount Soledad's neighborhood, you get a glimpse into some of La Jolla's nicest homes. My tour guide, Sandie, explains how every home in La Jolla is unique. The city doesn't allow duplicate homes to be constructed. And despite living here for 4 years, that was a cool fact to learn. It made me appreciate each building a little more.
After driving down, we arrived at La Jolla Shores. This is the best part of the tour —downtown La Jolla.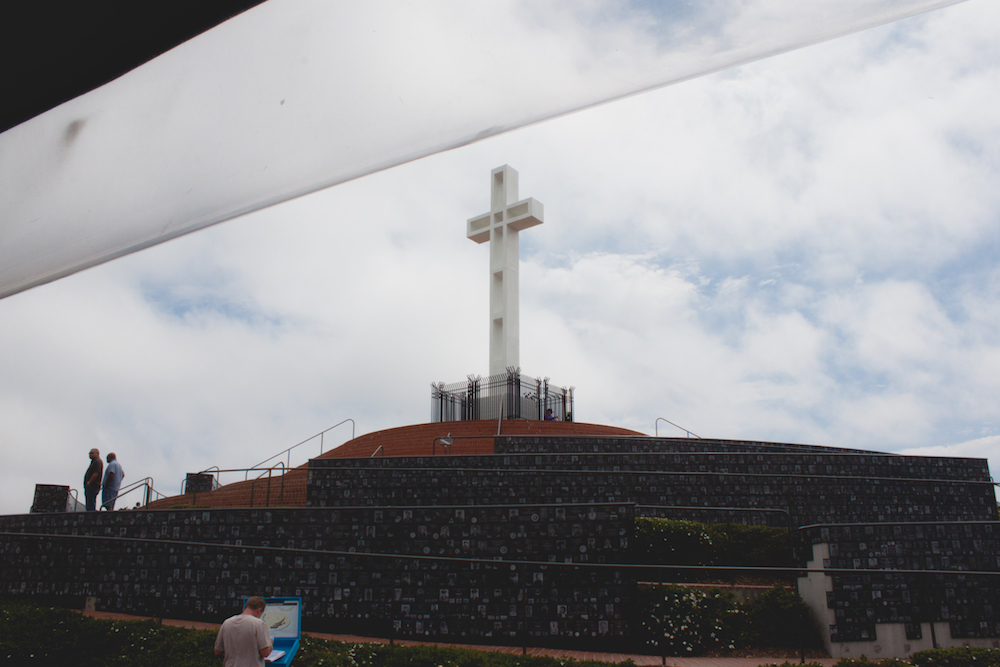 From approximately 12:30 to 3:30 the trolley drops you off near downtown and you're free to roam.
The tour helps you choose what you want to do. Rather than forcing patrons to all eat the same place for lunch, or do the same activity, they show you all of downtown. They give you options and let you choose.
The 3 hour gap is nice. Whether you want to visit boutique shops like Pink Lagoonor Zagat rated restaurant like George's at the Cove, do as you please. There's so much to experience in La Jolla, and three hours just isn't enough.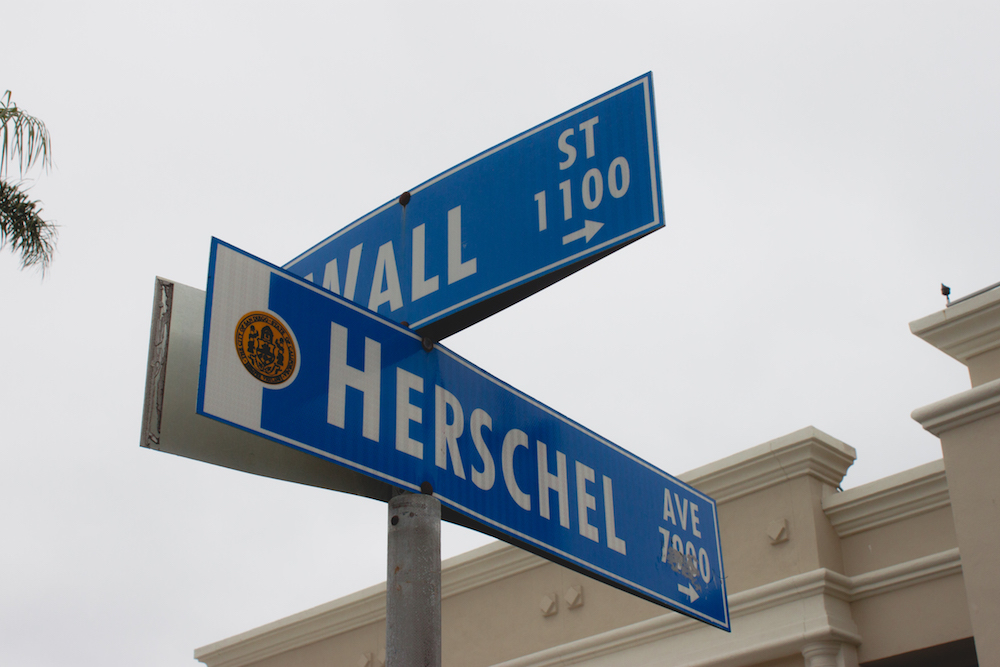 Some notable places to visit are La Jolla Shores, La Jolla Children's Pool, and theCove. Each of them attracts thousands of visitors from all over the world. Visiting these are essential in getting a tour of La Jolla.
If you want to do shopping, look around for Girard Avenue and Prospect Street. There are tons of boutique, retail, and jewelry stores.
Once 3:30 comes around and you're all done, hop back on the trolley and check out Mission Beach. It has a different feel from La Jolla. It feels edgier despite being close to the Jewel of San Diego. You drive past some landmarks and restaurants and then the tour turns back and before you know it, you're back in Old Town.
The helpful tour guide answers your questions while showcasing the city. They reveal the hotspots that only locals know. They share their hilarious tour stories with you, making you feel like a local instead of a tourist.
Something I enjoyed about the tour is that the trolley doesn't feel rushed. In fact, we were often the slowest car on the freeway. Yet when we drove to important landmarks, we didn't miss a thing. There was no sense racing the clock and it made the experience more comfortable.
Quick Tips
If you want to enhance your trolley-going experience, try using these tips.
1) Bring a camera with a zoom lens
Almost everything you see from the trolley will be quite a distance away. It's a good idea to bring a camera that can zoom in far to take high quality pictures.
2) Bring a jacket
The trolley bus windows are open throughout the ride. Even though it's warm in La Jolla, there is a cool breeze that flows into the trolley. We recommend bringing an extra layer of clothes so you don't get too cold.
3) Sit on the right side
My trolley driver recommended this. She said the best views are out of the right side of the trolley. Because my tour group was small (under 15 people) we all got to sit on the right side and enjoy the better view.
Breakdown of Trolley Tour
What It's Called: La Jolla & San Diego Beaches Day Tripper Tour.
Where It Starts: 4010 Twiggs Street, San Diego, CA 92110
Schedule:
Departure at 10:15 AM *(Make sure to check in 30 minutes before)*
Mount Soledad: 10:40-11 AM
Drop Off At La Jolla Downtown: 12:30 PM
Pick Up: 3:30 PM
Mission Beach And Back To Old Town: 3:30-4:45 PM
Note: Schedule is approximate and there may be delays.
Where It Goes: La Jolla Shores, La Jolla Downtown, Mount Soledad, Mission Beach, and Pacific Beach
Ticket Price
Online 
$29.65 for adults
$22.45 for children (4-12)
$0 for children under 4
In Person 
$32.95 for adults
$24.95 for children (4-12)
$0 for children under 4
Trolley Updates: As of May 25th, 2017 the tour recently underwent major changes. It used to be multiple trolleys leaving hourly. Now, there's only one tour that leaves once a day and doesn't return till the afternoon.
Reservations are required and you should check in approximately 30 minutes before the trolley starts. To make a reservation call 619-500-9477.
Conclusion
This is perfect for anyone who wants to see La Jolla. It's not just a trip with quirky tour guides -the entire experience was relaxing, interesting, and most importantly condensed. Nothing feels dragged out. It's perfect to get to know what La Jolla is all about in less than one afternoon!
Have you taken the trolley tour? If so, leave a comment on Facebook and share your thoughts.
[Images: Peter Lloyd, Sapan Patel, Matt Howard]