Best Lasik Surgery Centers in La Jolla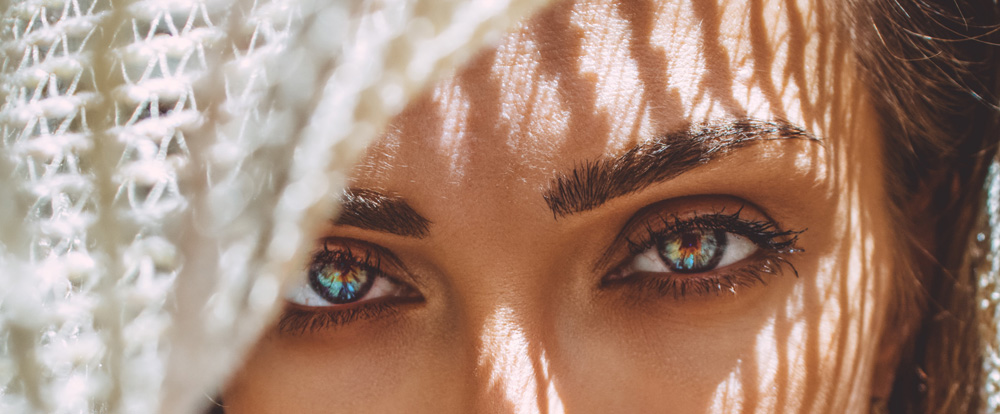 Lasik eye surgery has been around for many years now and millions of people are seeing without corrective lenses after having the surgery done. If you are tired of dealing with your glasses or contacts and want to have great vision without all the hassle of corrective lenses, Lasik in San Diego is worth looking into.
How to Find the Best Lasik Surgery Centers in La Jolla
In the beautiful neighborhood of La Jolla, Lasik center that offers the eye surgery you need can be easily found. And just like finding plastic surgery in La Jolla or the best dermatologist in La Jolla, this area provides some very well known and experienced doctors that are bound to suit your needs. Just like with any other doctor you should shop around to make sure you are getting the best standard of care no matter where you go.
La Jolla LASIK Institute
The La Jolla Lasik Institute La Jolla CA has been voted the best laser eye center in San Diego for 6 years. Consultations are free, and this institute uses top-of-the-line technology to deliver results to its many patients. The surgeon for this institute also takes the time on the website to explain her philosophy to you, making you feel comfortable from the very beginning.
Address: 9834 Genesee Ave., Ste. 428, La Jolla, CA 92037
Phone: (888) 552-0170
Hours: Mon – Fri 5:30 a.m. – 7 p.m.
Sat & Sun 9 a.m. – 3 p.m.
Eye Center of La Jolla
The doctor at the Eye Center of La Jolla was hand-picked by his predecessor to continue the standard of quality and care given at this surgical center. He holds a number of active certifications and professional affiliations and specializes in comprehensive ophthalmology. This center accepts a wide variety of insurance, helping more patients get the surgery they need.
Address: 9834 Genesee Ave. Suite 209, La Jolla, CA 92037
Phone: (858) 457-2220
Hours: Mon – Fri 8:30 a.m. – 5 p.m.
NVISION Eye Centers – San Diego
For Lasik La Jolla and the surrounding areas offer many great choices like the NVISION Eye Center. This team focuses on a professional and personal approach to deliver life-changing results. Most insurance is accepted, and this NVISION center has a whopping 471 5 star reviews on Google. NVISION teams are also highly involved in charity work for the local community.
Address: 3655 Nobel Dr., Ste. 130, San Diego, CA 92122
Phone: (866) 204-3708
Hours: Mon – Fri 8 a.m. – 4:30 p.m.
Gordon Schanzlin New Vision Institute
The many doctors at the New Vision Institute are recognized both locally and nationally for being leaders in vision surgery. This Lasik La Jolla center also offers regular specials on La Jolla Lasik surgery, including free consultations and up to $1,000 off surgery costs. Financing is offered and the Institute will work with you to help you afford great new vision.
Address: 8910 University Center Ln., Ste. 800, San Diego, CA 92122
Phone: (858) 295-1396
Hours: Mon – Fri 8 a.m. – 5 p.m.
Motwani Lasik Institute
Motwani offers a variety of different Lasik surgeries depending on your needs. This La Jolla Lasik center provides a relaxed, upscale environment in a convenient location. Dr. Motwani has been specializing in vision correction surgery for over 17 years and has been studying the field of ophthalmology since refractive surgery was a new concept, including working with one of the top ophthalmologists in the world.
Address: 4520 Executive Dr., Ste. 230, San Diego, CA 92121
Phone: (77) 89-LASER (52737)
Hours: Mon – Fri 8 a.m. – 5 p.m.
La Jolla Laser Vision & Eye Center & Acuity Eye Group
Acuity Eye Group is a huge network of physician-owned and patient-focused practices. Their extensive teams include a group for research and development, and education and innovation, assuring that their technology and resources are always top-notch. The Group can give you all-around care, from the actual surgery to follow up appointments that keep your eyes healthy and strong.
Address: 9850 Genesee Ave., Ste. 310, La Jolla, CA 92037
Phone: (800) 898-2020
Hours: Mon 8 a.m. – 4:30 p.m.
Tues 8:30 a.m. – 4 p.m.
Weds – Fri 8 a.m. – 4:30 p.m.
San Diego Eye Professionals – La Jolla
Dr. Sally Lee has over 20 years of experience offering total eye care, and promises to make patients a priority while spending more time with patient involvement than most doctors. This Lasik La Jolla center offers scheduled and emergency eye care, and patient testimonials talk about amazing, fast service with excellent results.
Address: 9834 Genesee Ave., Suite 427, La Jolla, CA 92037
Phone: (619) 583-4295
Hours: Mon – Fri 10 a.m. – 6 p.m.
Lusby Vision Institute
For custom Lasik eye surgery, La Jolla also offers the Lusby Vision Institute. With state-of-the-art technology that provides precise levels of measurement and correction, each surgery is customized to the exact needs of the patient. This technology maps over 200 points on the eye to ensure the laser is as precise as possible. Dr. Lusby has been working with eye surgery since the early days, including studying abroad when technology was not yet available in America.
Address: 9850 Genesee Ave., Ste. 220, La Jolla, CA 92037
Phone: (619) 583-4295
Hours: Mon – Fri 10 a.m. – 6 p.m.
Shiley Eye Institute at UC San Diego Health
The experience at Shiley Eye Institute starts with a lesson on how your eye works and why lasers are the best option to repair issues with your eyes. This institute is tied with UC San Diego Health and does extensive ophthalmology research, so you know you are working with doctors at the head of their game. The head doctors have spent many years learning their trade, working with research, and traveling the world to influence their profession.
Address: 9415 Campus Point Dr., La Jolla, CA 92093
Phone: (858) 534-6290
Hours: Mon – Fri 7 a.m. – 5 p.m.
Sat 7:45 a.m. – 2 p.m.
Conclusion
If you are just thinking about getting Lasik corrective surgery, or have done extensive research on the process and are narrowing down your list of surgeons, there is a surgeon in the La Jolla neighborhood who is qualified and has a great level of experience. Do your research and let a great professional surgeon get you on the path to better vision with this list of highly-rated centers.
About the author: When not hiding behind a laptop, Cara Becker can be found asleep or exploring the wide world of interesting things, like how to bake the perfect cheesecake and where to find the best waterfalls. If you're interested in exploring a food you've never tried or learning a word you don't know, please share your wisdom with her on her LinkedIn profile.