Buy Your Dream Ride At These Luxury Car Dealerships In San Diego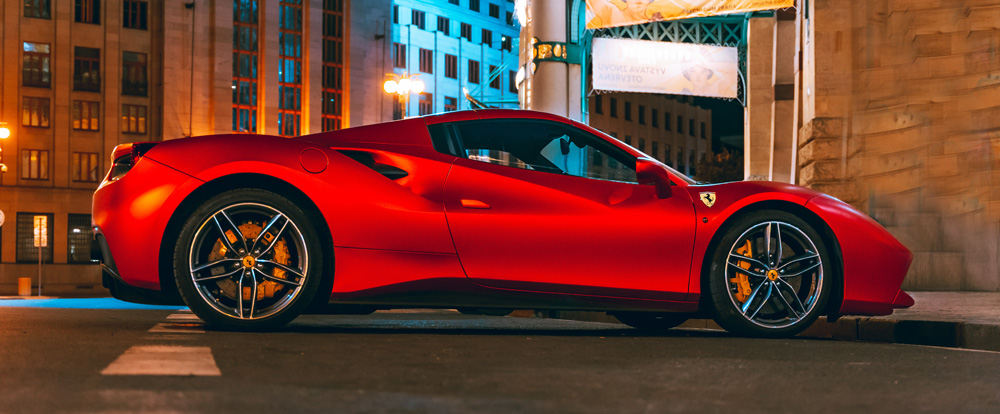 Have you been dreaming of driving a new Mercedes, BMW, Ferrari, Audi, or Lamborghini? Maybe you've been to one of our incredible car and auto shows only to get the fever for a slick, new luxury ride. It's hard to imagine being in a better mood than one typically is just by living in La Jolla or visiting, but what about driving the streets in the brand new car over which you've been lusting? Thankfully, there are several options for dealerships to find the luxury car that is the perfect fit for you and your lifestyle. 
Top Luxury Car Dealerships In San Diego
Buying a luxury car, no matter if it's a splurge for you or you've got plenty of funds, is a considerable investment. You want to have confidence in who you're purchasing your new vehicle from and overall a pleasant experience. You want to make sure the dealership you're working with offers you the best rates and the highest quality cars. The following list of luxury car dealerships in La Jolla is a great starting point towards making your car daydreams your car reality. So, keep reading to find a luxury car dealership in San Diego that sounds like what you're looking for.
Mercedes-Benz of Carlsbad
Purchasing your new Mercedes from this dealership is a no-brainer for many people as they offer more than just sales. Luxury cars in San Diego may be a common sight, but having an in-house, top-rated mechanic shop at your dealership isn't as common as you'd hope. The experience with the sales representatives is known to be seamless here as well. Located in the North County Coastal neighborhood if you're looking to keep things close to home.
Address: 5475 Car County Dr. Carlsbad, CA 92008
Phone: (760) 438-4454
Hours: Mon – Fri 8:00am-6:00pm
Sat-Sun 10:00am-6:00pm
BMW Encinitas
If you're in the North County Coastal area and are looking for a new BMW, it's definitely worth visiting BMW Encinitas. They offer exclusive leasing offers, special financing and have a renowned auto shop on site. If you've been to several car shows in San Diego and have decided that a BMW is what you're interested in, head into this dealership for an easy experience. This location also has excellent evening hours, which can suit a schedule that has you working later into the day.
Address: 1302 Encinitas Blvd. Encinitas, CA 92024
Phone: (760) 335-6124
Hours: Mon – Fri 9:00 am-9:00 pm
Sat 8:30 am-9:00 pm
Sun 10:00 am-7:00 pm
Infiniti of Oceanside
So you've been to more than one luxury car dealership in San Diego and still haven't found what you're looking for. Infiniti of Oceanside in the North County Coastal neighborhood may just have it. Offering a wide selection of coupes and SUVs can be a refreshing change of pace from the sports cars for sale in San Diego. While they mainly have crossovers and coupes, you can still find a convertible here too.
Address: 3535 College Blvd. Oceanside, CA 92056
Phone: (760) 230-6763
Hours: Mon – Sat 9:00 am – 7:00 pm
Sun 10:00 am – 7:00 pm
Lexus Escondido
If you're in the North County Inland area and looking for a Lexus, Lexus Escondido is your best bet. This dealership takes pride in making your car shopping experience easy and seamless. This dealership offers gender-neutral restrooms, ensuring every customer feels comfortable and at ease while shopping for their new vehicle. They also have early morning hours to accommodate even the busiest schedules. As far as a luxury car dealership in San Diego goes, this one is top-notch and worth the visit.
Address: 1205 Auto Park Way, Escondido, CA 92029
Phone: (760) 747-2300
Hours: Mon – Fri 7:00 am-7:00 am
Sat 8:00 am – 7:00 am
Sun 10:00 am-6:00 pm
Tesla
Over the last several years, people have been making Teslas less of a "unique" type of vehicle to see on the road. But, that doesn't mean that when you're heading to a Tesla dealer, you're not still headed to an exotic dealership in San Diego. The staff at the San Diego Tesla showroom are known to be highly knowledgeable and accommodating. With Teslas being a newer vehicle brand, many potential buyers have more questions than they may with traditional dealerships – don't worry, the employees are ready to answer all of your questions and take you on one of the dreamiest test drives you can imagine!
Address: 4545 La Jolla Village Dr Suite C17, San Diego, CA 92122
Phone: (858) 558-1555
Hours: Mon – Sat 10:00 am – 7:00 pm
Sun 11:00 am – 7:00 pm
Sports Car Company
Looking for sports cars for sale in San Diego may not seem like that hard of a thing to do, but wouldn't it be nice to go to a dealership that specializes in sports cars right off the bat? That's what you'll get at the SCC, not to mention they can provide you with a mouthwatering selection of luxury, sports, and rare vehicles. If you want it, they probably have it or can find it for you. Talk about delivering on your needs. They also carry the eMoke neighborhood electric vehicles if you're looking for a more sustainable, eco-friendly ride for the beach, small neighborhoods, etc.
Address: 7447 La Jolla Blvd, La Jolla, CA 92037
Phone: (858) 452-6060
Hours: Mon – Fri 9:00 am-5:00 pm
Sat-Sun by appointment only
Ferrari of San Diego
If you've been trying to find a Ferrari dealership in San Diego, you feel confident that you don't have to look further than Ferrari of San Diego. This dealership is committed to bringing you the highest quality cars as well as a world-class experience while shopping with them. The team is incredibly knowledgeable about the brand and is known for giving exceptional client service. When you're shopping for a car as hot as the Ferrari, you want your dealer to be knowledgeable and beyond accomodating. You'll get that and much more from your experience at Ferrari of San Diego.
Address: 4611, Mercury Street, San Diego, CA, 92111
Phone: (858) 456-4600
Hours: Mon – Fri 8:00 am – 5:00 pm
Reserve Motor Group
With over thirty years of experience, you can trust Reserve Motor Group to help you find the luxury car you've been searching for. While you're probably there to buy, leasing is available as well. If you're looking to trade in your vehicle, they are known for making the process quick and easy to sell to them. They work with over 300 dealers in their network, so locating that harder-to-find vehicle you have your heart set on is easy work for them. What's excellent about dealerships like RMG when shopping for a luxury car is that you don't have to waste time going to multiple dealerships as they offer many names under one roof.
Address: 7488 La Jolla Blvd. La Jolla, CA 92037
Phone: (619) 333-0660
Everyday Hours: 9:00 am – 6:00 pm
Shopping for a new car can be stressful and thrilling simultaneously. Using the dealerships, as mentioned earlier, can take a lot of the stress out of the equation for you and get you quickly into the luxury vehicle you've wanted for a while now. There's no better time than the present just to pull the trigger and do something that not only makes you feel good but look good too. Sure, there's more to life than the car you're driving, but when you work hard, you want to play hard too. Happy Shopping!