Cooper's Market & Café: La Jolla Shores' Newest Addition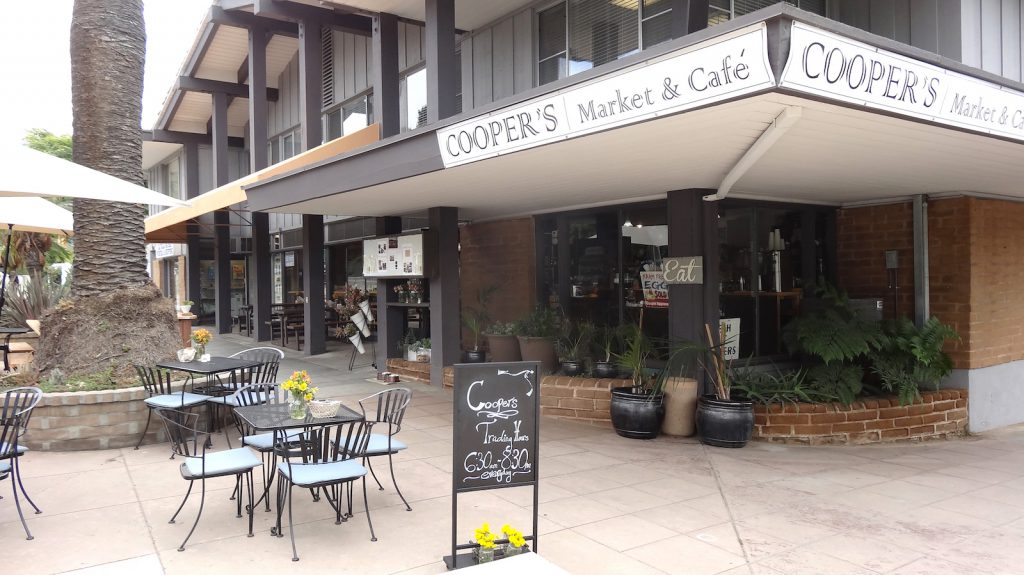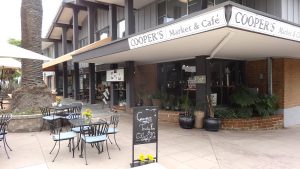 Cooper's Market and Café sits prominently on the corner of Avenida de la Playa and La Jolla Shores Drive, complete with a cozy outdoor patio and an inviting, open indoor space. Having opened just a few months ago in the La Jolla Shoresneighborhood, owner Lisa Kennedy is ready to take on the market and dining industry — one exquisitely-baked croissant at a time.
We got the chance to sit down with Lisa and chat about her aspirations for the cafe, why she loves what she does, and her four-legged inspiration: a stout French Bulldog named Cooper.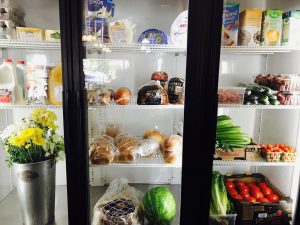 A Neighborhood Market
The idea of a neighborhood-friendly hangout "where everyone knows your name" was instantly an attractive one to Lisa. Having spent quite a bit of time in La Jolla over the years, she realized it was lacking in one area: a place where locals could go for an easy and quick lunch, or just to simply pick up some high quality pre-made food and get back to their busy day; a neighborhood market that provides fresh, locally sourced produce but also a relaxing and quiet place to just literally hang out. She realized this is an especially great perk for all the nearby kayakers (Everyday California is right next door) and makes for an easy stop after a long day on the water. And thus, the concept for Cooper's was born.
Food Straight From the Source
Whatever is made in the back kitchen and prepared for in-house diners is also available for pickup – there is no separate to-go menu. Everything is sourced "from the people who should be making it:" the croissants are shipped in from France; the bagels come directly from New York, broiled, and weigh in at a perfect four ounces — not six; the cheese hails from Wisconsin; and the ice cream and dairy are by Blue Bunny, straight out of Iowa. The chicken salad recipe is her mother's, which she happily passed down to the cafe, and all of the juices they sell are fresh, cold-pressed, and organic (Sol-ti Juice). The café also offers a large selection of local roasts by James Coffee Company — Lisa's brother founded James back in 2013, and shares her views on sourcing authentically; they work only with passionate farmers, and know exactly where all of their coffee beans come from.
In this way, Lisa notes, "everything in the kitchen has a story." She sources from companies that are not only experts at what they do, but are also all family-owned and have been around long enough to cultivate an authentic passion for the craft. In Lisa's eyes, passion equals consistency; and to compromise either would be a compromise in quality.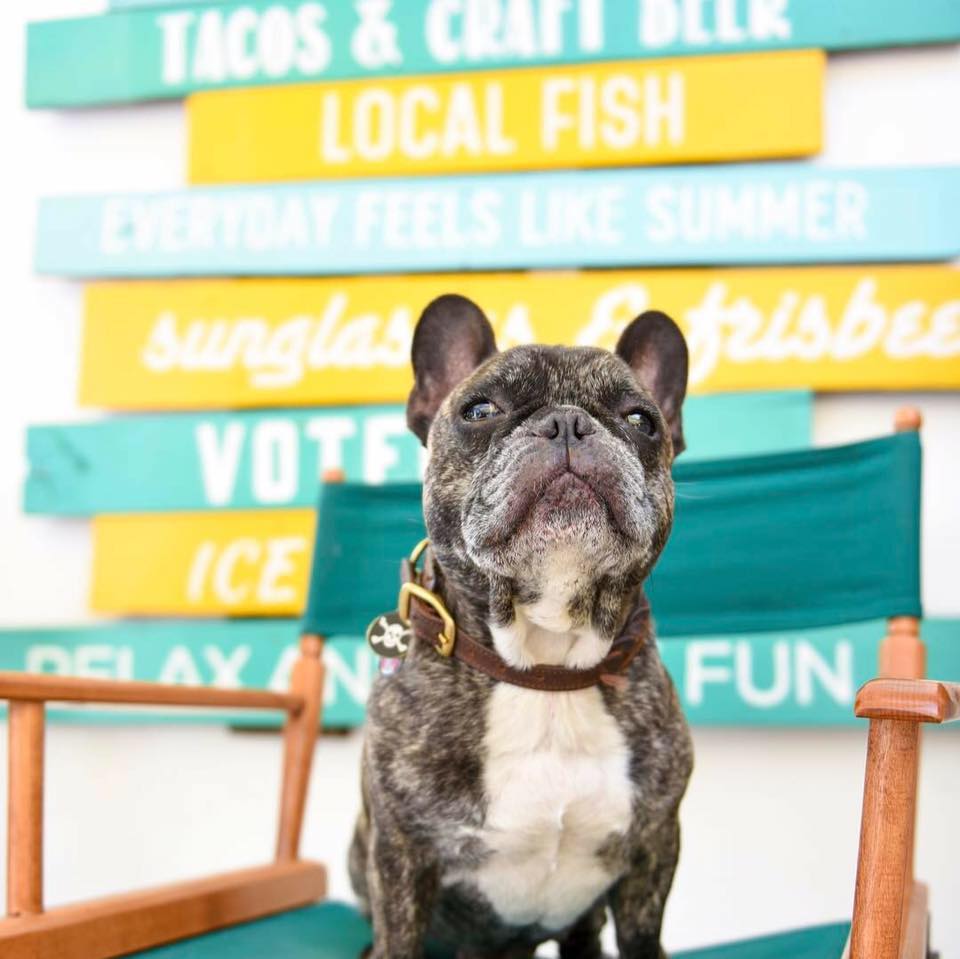 Everyday Elevated Cuisine
Lisa moved to Southern California from the Midwest when she was twelve, and in between has called a variety of places home. New Zealand, for her, stuck out in particular; she recalls living near a small bakery and sandwich shop, where a family could pick up their bread for the day and continue on. Tiny markets, all with their own specialty — produce, bread, dairy — lined every street corner, and when she moved here, Lisa craved that same small-town feel.
It's that same atmosphere she wishes to cultivate at Cooper's: "everyday elevated cuisine" for families, tourists, and locals alike. And for Lisa, it's that connection with each customer that gets her excited about going in to work every day. She's working on (and already seems to) know the name of every single person that walks through her doors, and is making it a future goal to host local mixers, get togethers, and most importantly, dog meetups, which she has already (aptly) dubbed "Cooper's Hour."
A Vibrant Community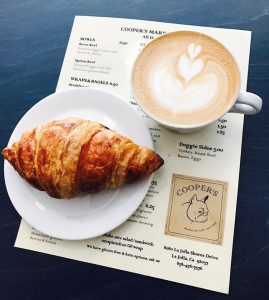 Lisa hopes to make Cooper's a regular locals hangout at the Shores, which has always been a unique community that sets itself apart from La Jolla proper. That easygoing 'surf' vibe is one of the things that attracted Lisa to the area in the first place. She's been walking her dog down to the Shores every day for the past two years; and that's when she really began to get to know the community and the people who live there.
Over the next several months, Lisa plans on continuing to add to the market and café. She hopes to expand the kitchen and outdoor dining/lounge area, and eventually build a bike station complete with tire pumps and coffee to-go for all the local bicyclists. The cafe is still in transition, and little things are being added every single day; even her regular customers love seeing the changes, and Lisa is excited to continue building what she hopes will become the neighborhood hub of La Jolla Shores.
Stop by Cooper's Market & Café at 8080 La Jolla Shores Dr. — and keep an eye out for their adorable mascot, Cooper himself! They are open 6:30am-8:30pm Monday through Friday, and 7am-8:30pm Saturday and Sunday. Be sure to check their Facebook for continued updates!