Best Naturopathic Doctors in San Diego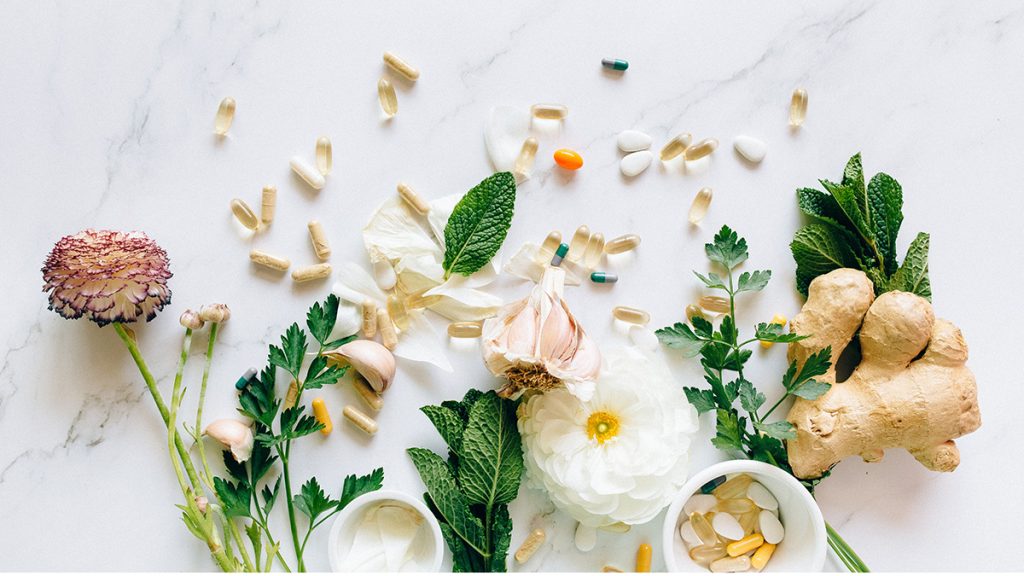 Medical doctor and researcher, Dr. Nooshin Razani, is quoted saying, "Nature has the power to heal because it is where we are from, it is where we belong and it belongs to us as an essential part of our health and our survival." Those words really ring true, especially if you are seeking specialized healing from a naturopathic doctor in San Diego.
A San Diego naturopathic doctor takes a holistic view of the disturbances in the body, and takes a natural approach to healing. That means a naturopath assesses their patient's condition by looking at mind, body, spirit as well as considering environment, diet and emotional factors.
Once a diagnosis for a condition is determined, a naturopathic doctor may prescribe natural healing treatments. These treatments might include taking supplements, following a specialized diet, undergoing detox, or receiving spinal adjustments (such as chiropractic movements) to heal and balance the whole body.
Many people seek the help from a naturopathic doctor in San Diego when conventional medicine has either failed them, or made their condition worse. If this sounds familiar, you might be looking for alternative, natural ways to regain balance in your body, begin a holistic approach to healing and live a more satisfying life. Read on so you can discover the best naturopathic doctor in San Diego that can meet all your needs gently, safely, and naturally.
List of Naturopathic Doctors in San Diego
There are many reasons to seek the help from a naturopathic doctor in San Diego. They treat a wide range of conditions, and have proven to be exceedingly effective at reducing or managing pain and even rendering long-term healing.
The beauty of a naturopath is that they take a holistic, natural approach and often use healing properties from nature. They may also utilize ancient techniques that move energy in the body that produces noticeable relief, yet is far less invasive than some traditional medical practices. Check out this list of best naturopathic doctors in San Diego to find the right practitioner for you.
Naturopathic Doctors in North County Coastal
The North County Coastal region of California is rich in history, culture, art, music, entertainment and diversity. Home to some of the most enchanting cities such as Encinitas, Del Mar and Oceanside, this area is renowned for its lively communities, inspiring scenery and incredible ocean views. What's more, the North County Coastal neighborhood could potentially be where you find the best naturopathic doctor in San Diego who is perfect for your health needs, detox, lifestyle and commitment to wellbeing.
Dr. Laura Kostrzewski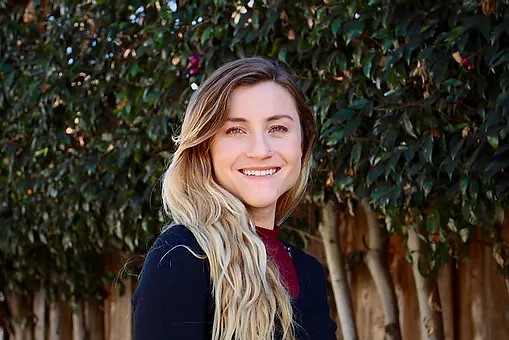 Known as "Dr. K" by her patients and students, Dr. Laura Kostrzewski grew up in San Diego, and has been treating residents with a variety of complaints and ailments with a keen eye on treating the whole person – not just covering up the symptoms. Her regular schedule includes splitting time overseeing student clinics in Sorrento Valley and La Mesa as part of her involvement with Bastyr University, of which she is an alumnus. For new private practice patients, anyone eligible is invited to get a 15-minute free telemedicine consultation so you can discuss your needs fully and assess treatment going further. Dr. K's comprehensive examinations and treatments are aimed to heal all manner of conditions such as gastrointestinal issues, depression, hormone imbalances, food sensitivities, and much more. Since 2020, HRT therapy has become one of her specialties.  
Additionally, Dr. K specializes in neurocognitive assessments and treatments. As a fully trained ReCODE (Reversing Cognitive Decline) practitioner, Dr. K is exceedingly instrumental in helping patients with Alzheimer's, Parkinson's, traumatic brain disorders, and other neurocognitive issues.
Dr. K's office, which she shares with pediatrician Dr. Lisa Loegering, is nestled in charming Del Mar Village among exciting boutiques off of Camino Real Del Mar.  You can find Dr. Laura Kostrzewski's office on the 2nd floor off 14th Street in a clean, inviting business complex. Parking in the front is free, but limited. However, there is additional parking in the back of her office via Maiden Lane.  
Address: 317 14th St., Suite D Del Mar, CA 92014
Phone: (619) 630-9517
Hours:
In-Person: Mon & Thurs 9 a.m. – 12p.m.
Via TeleMedicine: Tues, Mon, Thurs 9 a.m. – 12 p.m. & Wed 9 a.m. – 4 p.m.
Closed Saturdays & Sundays
Naturopathic Rx San Diego
Naturopathic doctors and co-founders, Dr. Tara Steinke and Dr. Ginger Sweetan, have been practicing naturopathy and medical healing for over three decades, combined. Naturopathic Rx believes in an integrated, personalized approach to each of their patients. They treat an array of ailments including allergy relief, autoimmune disorders as well as digestive and cardiovascular issues. They also treat acute disorders such as colds, flu, sinus infections and other temporary discomforts.
Located in the affluent golf country of Rancho Santa Fe, Naturopathic Rx is easily accessible from Ted Williams Frwy, or Interstate 5. Their practice is not far from the scenic Fairbanks Ranch and Osuna Valley. You can find their office in a tree-lined cul-de-sac, which is clean, quaint, quiet with plenty of free parking.
Address: 16236 San Dieguito Rd Suite 4-15, Rancho Santa Fe, CA 92091
Phone: (858) 914-3444
Hours: Mon – Fri 9 a.m. – 5 p.m.
Closed Saturdays & Sundays
Naturopathic Doctors in La Jolla
Voted one of the top beach locations in the world, La Jolla is a shining gem in Southern California. The village is home to some of the best, world-class shopping, hotels, activities, entertainment, and the food scene is truly switched on. So while you're enjoying its five-star surfing and fine dining, you can also find your next Naturopathic doctor in La Jolla too.
Dr. Erica Oberg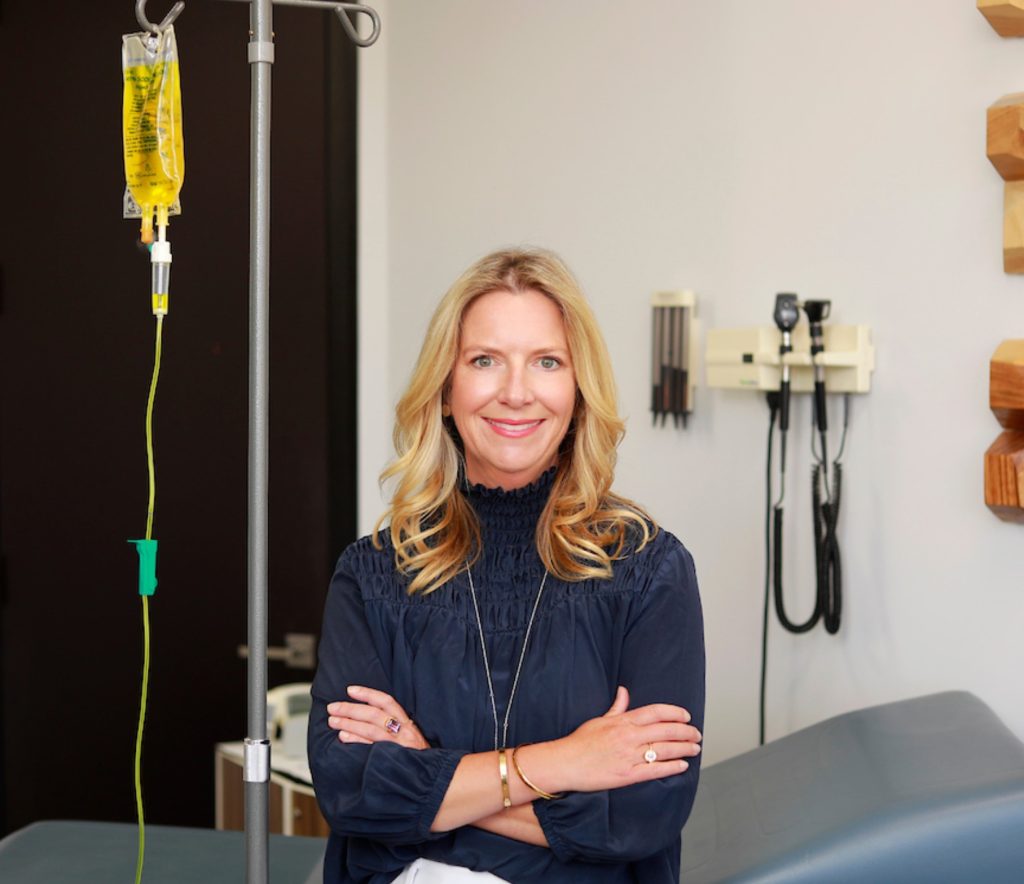 As a licensed naturopathic physician, Dr. Erica Oberg takes great care in providing her patients with best quality service and comprehensive, ongoing support. Dr. Oberg believes the best way to live fully is to get to the root-cause of health issues. She does this by providing patients with an in-depth consultation and assessment which includes specialty exams such as food sensitivities, microbiome testing, genetic assessments and nutrient status.
Dr. Oberg has been featured in numerous television interviews about her passion for treating patients naturally, and she has been published several times about her work in reinvigorating and stabilizing the body for best outcomes. Dr. Oberg treats ailments commonly responsive to naturopathic treatments. Her office also provides IV therapy, personal coaching sessions and unique 14-day transformation programs that can put your physical and mental health on the fast track to wellness.
Located just a stone's throw away from the Museum of Contemporary Art and Seal Rock near La Jolla Cove, you can make an appointment to see Dr. Oberg and still take a swim at the beach on the same day. Her office is off Prospect Street, easily accessible from Fay Ave or Bishops Lane. Public parking to her office is available off Fay Ave next to the Inn By The Sea hotel.
Address: 875 Prospect St Suite 302, La Jolla, CA 92037
Phone: (858) 215-4935
Hours: Tues & Fri 9 a.m. – 5 p.m.
Closed Saturdays & Sundays
Integrative Health Solutions – Dr. Bronner Handwerger, NMD
Dr. Handwerger is a naturopathic doctor in San Diego who has over 20 years experience helping locals recover and gain optimum wellness. Integrative Health Solutions offers an impressive array of holistic treatments ranging from amino acid therapy to IV therapies.
Dr. Bronner and his highly skilled team of holistic healthcare providers also offer unique programs such as natural cosmetic therapy, natural hair replacement therapy and anti aging therapy to keep you feeling young and vibrant. They specialize in natural hormone management and have several programs especially geared towards men and women who are seeking hormonal balance naturally.
Easily accessible from Interstate 5 or La Jolla Village Drive, Integrative Health Solutions is just a hop, skip and jump from the beach and Scripps Institution of Oceanography. Their beautifully maintained offices are not only welcoming, but pleasing to the eye with a beachy feel and lovely landscaping that is quintessentially La Jolla style.
Address: 8950 Villa La Jolla Dr a107, La Jolla, CA 92037
Phone: (858) 254-5433
Hours: Mon & Wed 9:30 a.m. – 5:30 p.m.
Tues & Fri 9:30 a.m. – 3 p.m.
Thurs 9 a.m. – 6 p.m.
Closed Saturdays & Sundays
Naturopathic Doctors in North County Inland
North County Inland is a host to incredible enticements. Casinos, wineries, craft beer breweries, bistros, boutiques, a zoo, the airbase and so much more! Among these beloved treasures you're bound to find the best naturopathic doctor in San Diego that is both conveniently located and fully qualified to get your health back on point.
Naturopathic Health Center of San Diego
Since 2004, the Naturopathic Health Center of SD has been treating the community with time-honored natural solutions for long-term and short-term health conflicts. They specialize in several areas such as natural thyroid therapy. The center also has a fertility expert, Dr. Panda, on staff who helps as a naturopathic adjunct for fertility treatments to those who are going through in-vitro and IUI.
Dr. Sheila Panda works together with her husband, Dr. Ian Moore, who is also a naturopathic doctor in San Diego. Together, they team up to provide their patients with cohesive and comprehensive treatment. In addition to fertility and thyroid, Dr. Panda and Dr. Moore also focus on naturally healing depression, digestive disorders, food intolerances/allergies, hormone imbalances and more. Additionally, the Naturopathic Health Center provides the community with vital health seminars and classes so that San Diegans can educate themselves on the wonders of natural healing.
If you are interested in what Naturopathic Health Center can do for you, schedule an appointment. Their mailing address listed on their website (4S Commons Dr.) indicates an easy access from Interstate 15, or Rancho Bernardo Road. However, their physical address listed on Yelp is 11939 Rancho Bernardo Rd Ste 120 San Diego, CA 92128. This address is close to Blue Sky Ecological Reserve, Maderas Golf Club and also close to the Black Mountain Open Space Park.
Address: 10531 4S Commons Dr STE 166-677, San Diego, CA 92127
Phone: (858) 618-5449
Hours: Mon – Thurs 9:30 a.m. – 4 p.m.
Closed Fridays, Saturdays & Sundays
Dr. Noelani Rodriguez, ND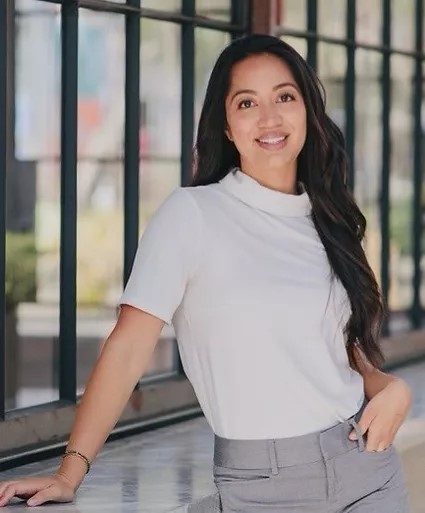 What sets Dr. Rodriguez apart from other naturopathic doctors in San Diego is that she has chosen to focus her practice on women's health issues.
Dr. Rodriguez and her experienced staff are committed to help women overcome the challenges associated with menopause, fertility, digestive issues, and more conditions unique to the female physiology.
Additionally, Dr. Rodriguez understands that aging for women is often very different than it is for men. Therefore, she provides natural, holistic anti-aging therapies such as PRP (platelet rich plasma) microneedling which is a facial treatment that can rejuvenate the skin making women look and feel more youthful. Dr. Rodriguez also performs PRP hair replacement therapies, IV therapy, vitamin-rich injections and more to help women feel energized, balanced and looking great.
You can get to Dr. Rodriguez's office in Poway by way of Interstate 15, and she is located in the Rancho Bernardo Heights area. From the Interstate, you can access her location via Camino del Norte or Rancho Bernardo Parkway. The office is located on the corner of Pomerado Rd and Monte Vista Road, across from the Poway Surgical Center, and not far from the Backyard Produce Project Garden.
Image credit: Dr. Noelani Rodriguez is a practicing naturopathic doctor in Poway, CA. Image courtesy of Drrodrigueznd.com
Address: 15525 Pomerado Rd C-1b, Poway, CA 92064
Phone: (858) 204-0529
Hours: Mon – Fri 9 a.m. – 5 p.m.
Closed Saturdays & Sundays
Naturopathic Doctors in Central San Diego
Central San Diego is a goldmine of adventures for any personality type or lifestyle. From the electric nightlife scene in the Gaslamp District, the art-centric Liberty Station, to the historically rich area of Old Town – Central SD has everything for everybody. Whether you want to stroll along Ocean Beach Pier or appreciate the view of the San Diego Bay, one thing is for sure – the right naturopathic doctor for you is right around the corner so you can savor all the delights SD has to offer while staying healthy and vibrant.
Dr. Peter Wannigman
Known as "DocWanni" to his patients, Dr. Wannigman is a naturopathic doctor in San Diego as well as a naturopathic pharmacist and has been helping people in the community work, play and feel better for over 30 years. He is committed to the naturopathic philosophy in that he treats the whole person – not just the symptoms.
He encourages new patients to view an introduction video that leads to a personal consultation. Afterwhich, DocWanni will devise a bespoke, wellness plan that is exclusively tailored to your healthcare needs. DocWanni uses natural remedies, encourages reformed behavioral patterns (such as restructuring diet and incorporating body movement), and utilizes metabolic science and functional biochemistry to manifest robust healing, pain relief and ultimate wellness for his clients.
Right along the rolling San Diego River and just a jaunt off Interstate 8, DocWanni's office is easily accessible and just minutes away from the San Diego Community College District. His office is located in a large medical complex just down the road from March and Ash, a popular dispensary in San Diego. There is free street parking, but your best bet is to take advantage of the ample parking lot at the back of the building.
Address: 2878 Camino del Rio S #404, San Diego, CA 92108
Phone: (858) 750-2088
Hours: Mon – Fri 9 a.m. – 5 p.m.
Closed Saturdays & Sundays
Dr. David Kirk, ND
While Dr. Kirk maintains the naturopathic philosophy of treating the whole versus the symptoms, he takes a specialized approach. Dr. Kirk delves into the infinite expanse of the brain to identify alternative solutions for treating health issues, pain and physiological imbalances.
Dr. Kirk believes that people with mental and behavioral health challenges are frequently limited to conventional medical treatment. His response is to provide naturopathic medicine to restore mental balance and wellbeing without the use of pharmaceutical drugs that often do more harm than good.
Dr. Kirk's homeopathic treatments and lifestyle recommendations to his patients have rendered measurable results in better cognitive function, relief from depression, reduced anxiety and much more. Additionally, Dr. Kirk offers many classes and educational workshops in order to appraise the community of the benefits of naturopathy and brain function.
Located in the University Heights area of SD, Dr. Kirk's office is easy to get to via Interstate 805 and El Cajon Boulevard, just off Meade Avenue. His office is in a residential-style building, which imbues a homey, welcoming atmosphere. There is only on-street parking, and it can be limited, so you might want to get to your appointment early to get a parking spot.
Address: 4417 30th St, San Diego, CA 92116
Phone: (858) 750-2088
Hours: Mon, Wed – Fri 9 a.m. – 5 p.m.
Closed Tuesdays, Saturdays & Sundays
Dr. Rozita Moshtagh, Naturopathic Doctor
Living up to their motto, "Nurture your body's nature naturally" the Naturopathic Medicine Clinic is committed to helping their patients align their health and achieve wellness through specialized diet, holistic therapies, improved lifestyles and utilizing other natural strategies.
Through a comprehensive and progressive approach, Dr. Moshtagh and her capable team use nutrition, homeopathy and naturopathic modalities to restore cells, tissues, organs and nervous system back into harmony. They treat a wide range of health concerns, including: Addiction, tumors, chronic pain, infections, migraines, immunity issues, skin conditions, weight loss, and more. Dr. Moshtagh is equipped to conduct an exhaustive amount of laboratory testing and examinations ranging from hormonal testing, heavy metal testing, and allergy testing to name a few.
Not far from Tecolote Canyon, Dr. Moshtagh's office is accessible from Cabrillo Freeway. Her office is on a quiet, rose-lined street in a residential-styled area, which makes it welcoming and comfortable. There is only on-street parking, and it can be congested at times, so get to your appointment early to ensure you get a parking spot.
Address: 2232 W Dunlop St, San Diego, CA 92111
Phone: (310) 365-1556
Hours: Mon – Sat 9 a.m. – 6 p.m.
Closed Sundays
EmpowerMed Clinic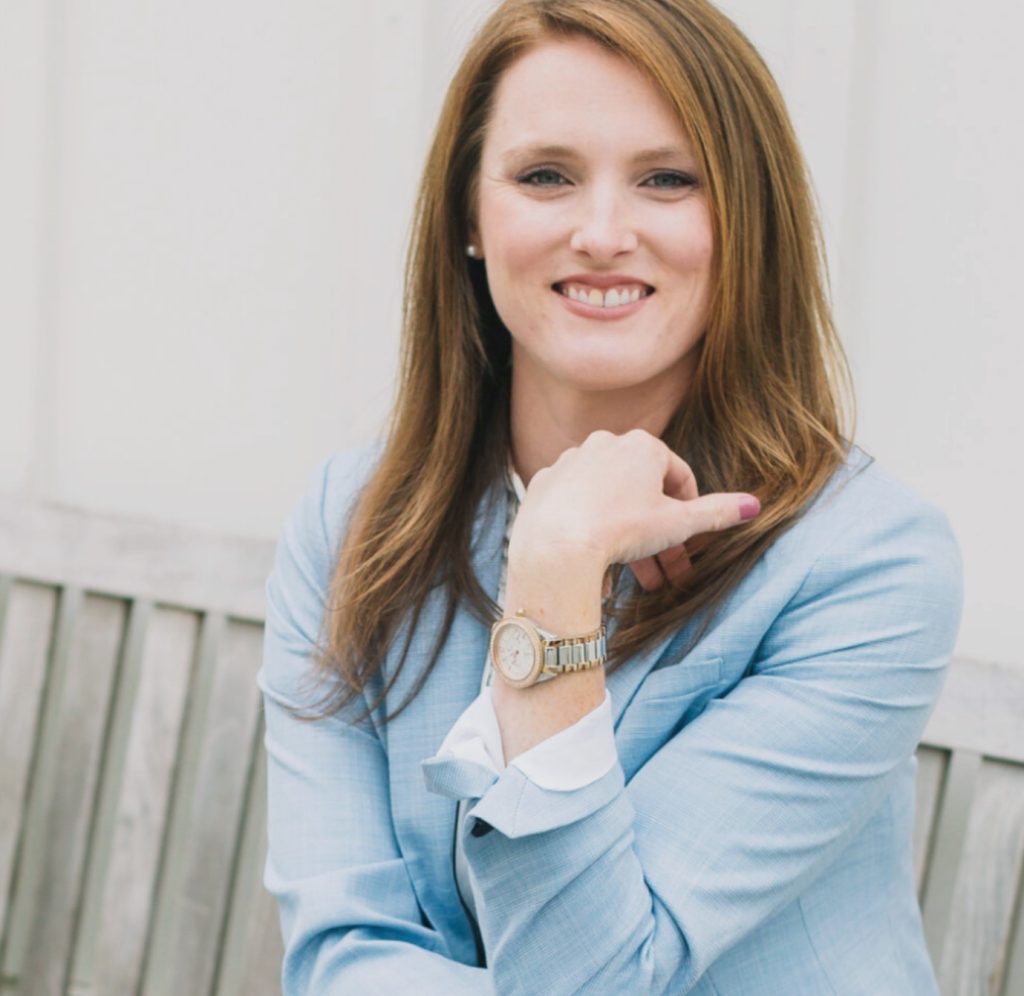 The qualified, friendly health professionals at EmpowerMed Clinic are motivated to help people who are seeking alternative solutions for optimal health. In many cases, their treatments have been more successful than conventional medicine.
This is because EmpowerMed Clinic utilizes as they utilize supplements, vitamin injections, natural hormone replacement, foundational care, diet, detox and other holistic strategies that are patient-specific and geared for successful outcomes.
The founder, Dr. Carleigh Golightly, can personally attest to how naturopathy worked in her own life after curing herself from chronic anxiety, IBS and hormonal imbalances through holistic, natural methods. This personal triumph continues to inspire her to help her patients obtain the best health results through alternative therapies.
Located between Pomerado Road and Scripps Ranch Boulevard, the EmpowerMed Clinic is a quick shot off Interstate 15 Expressway. Nestled in the Mira Mesa area of San Diego, Dr. Golightly's office is both conveniently accessible and close to outstanding shopping, dining, and entertainment. Her office is in a plaza, so there is plenty of free parking available.
Image credit: EmpowerMed founder and naturopathic doctor, Dr. Carleigh Golightly. Image courtesy of Empowermedclinic.com
Address: 9972 Scripps Ranch Blvd, San Diego, CA 92131
Phone: (760) 456-7501
Hours: Mon – Thurs 9 a.m. – 6 p.m.
Closed Fridays, Saturdays & Sundays
Dr. Laurence Freitas ND LAc MPH MPP Naturopathic & Integrative Medicine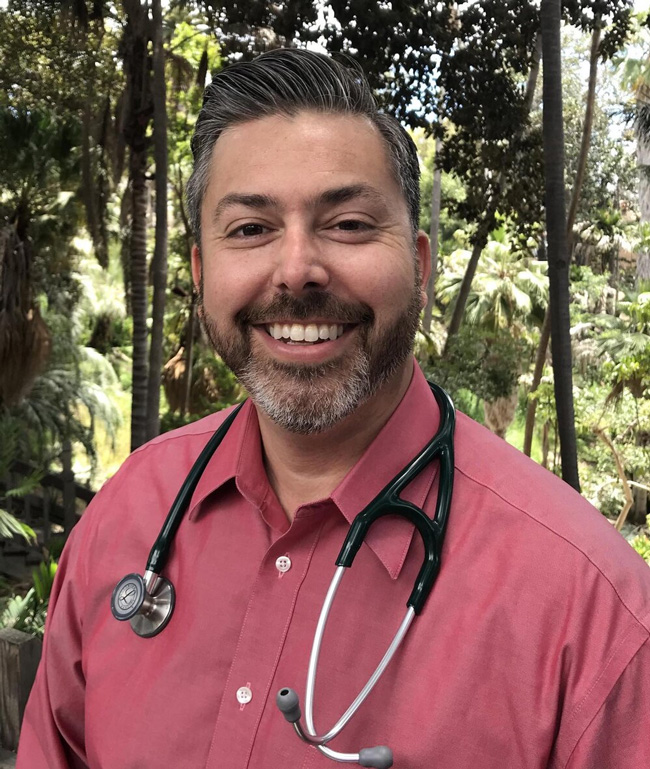 If you are seeking health advocate with experience in a diverse range of natural practices and applications, then Dr. Laurence might be the right naturopathic doctor in San Diego for you.
To explain, he has over a decade of experience in ancient Chinese herb and alternative plant medicinal treatments.
Not only is he a certified naturopathic doctor, he is also a licensed acupuncturist. His diversity in knowledge and skills makes his practice an appealing alternative to conventional medicine. In fact, Dr. Laurence chose to practice natural, holistic medicine because he personally experienced how conventional medicine too often leaves a negative impact on the body, while not always rendering a cure. With the help of his impressive wisdom about classic Chinese medicine, naturopathic treatments and acupuncture sessions, Dr. Laurence has provided countless patients with the healing and quality of life conventional medicine simply could not deliver.
Situated in beautiful Coronado, you can find Dr. Laurence's office by taking the Coronado Bridge to the Island. His office is near Spreckels Park, and accessible via Orange Ave and/or 4th Street from 75 (Coronado Bridge). There are limited parking spaces in front of Dr. Laurence's office. However, you can take advantage of free on-street parking on 8th Street.
Image credit: Dr. Laurence Freitas is a practicing naturopathic doctor in Coronado, CA. Image courtesy of Drlaurencefreitas.com
Address: At Discover Wellness, 1010 8th St, Coronado, CA 92118
Phone: (619) 272-2518
Hours: Sun – Fri 9 a.m. – 6 p.m.
Closed Mondays
Naturopathic Doctors in East County
Home to Borrego Springs, the biggest desert state park in the US, East County is expansive, and loaded with unexpected treasures. Cities such as Lemon Grove, El Cajon and La Mesa contribute to the color, culture and enchantment of East County offering up one-of-a-kind experiences, dining, entertainment and more – including the right naturopathic doctor in San Diego for you.
Journey of Health Medical Clinic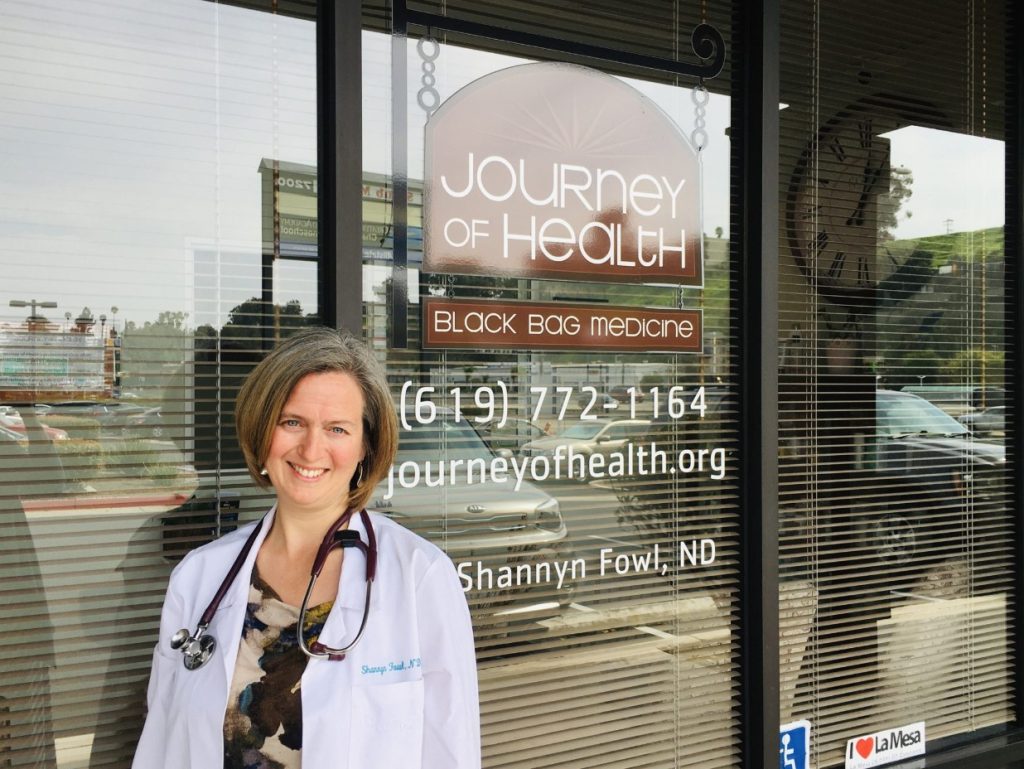 If you're frustrated with the current conventional options you've been given for your medical treatment, then the Journey of Health Medical Clinic might be your solution. Founder of the clinic and naturopathic, Dr. Shannyn Fowl has seen first-hand how alternative, natural healing approaches can make all the difference in long-term health and wellbeing.
Dr. Shannyn uses traditional "black bag" medicine that hearkens back to the tried-and-true, common sense days of maintaining health. However, Dr. Shannyn also employs modern science, research and techniques that render positive health results for her patients. Dr. Shannyn's services range from bowel reform, healthy brain function, depression, attention deficit disorders, fertility, female concerns and more.
Not far from Lake Murray, the Journey of Health Medical Clinic can be accessed from Interstate 8. Dr. Shannyn's office is in a shopping plaza, so there is ample free parking once you get there.
Address: 7200 Parkway Dr #117, La Mesa, CA 91942
Phone: (619) 772-1164
Hours: Mon & Fri 9 a.m. – 5 p.m.
Tues – Wed 9 a.m. – 1 p.m.
Closed Thursdays, Saturdays & Sundays
Naturopathic Doctors in South Bay
South Bay is a gem of an area in San Diego. From prime golfing, skydiving, superior dining, entertainment, arts, culture, history – there's almost nothing you can't find in cities like National City, Chula Vista and San Ysidro in South County. Speaking of San Ysidro – it's home to the largest factory outlets in SoCal. So, while you're shopping for that new pair of shoes, you can also shop around for the best naturopathic doctor in San Diego.
Kyra Kare Health & Wellness
In addition to the standard treatments such as allergy testing, food sensitivity testing, IV therapy, nutritional injections – Kyra Kare also offers a few unique features. For instance, they provide individualized nutritional coaching, which seeks to educate patients about how food can be directly responsible for life-compromising conditions such as chronic fatigue, depression, or recurrent joint pain.
Kyra Kare also offers a metabolic reset program which combines diet, exercise and supplements to reboot metabolism for optimal health benefits. The qualified staff and naturopathic doctors at Kyra Kare are devoted to helping you live the best life possible through natural means and methods.
Positioned in the Bonita region of South Bay, the Kyra Kare clinic is near the Chula Vista Golf Course and the Bonita Museum & Cultural Center. You can easily make your way to their offices via Interstate 805 or South Bay Freeway. You can find Kyra Kare Health & Wellness in the Bonita Professional Center. There is ample parking, free of charge.
Address: 4190 Bonita Rd Suite 206, Bonita, CA 91902
Phone: (619) 773-6330
Hours: Mon – Wed & Fri – Sun 10 a.m. – 5 p.m.
Closed Thursdays
Conclusion
If you feel like conventional medicine has let you down, or not improving your situation, you might be better served by seeking out the expertise of a San Diego naturopathic doctor. Or, perhaps you want to continue conventional medical treatment, but also want to pursue additional, alternative treatment to manage pain, or bring homeostasis to your mind, body and spirit. In any case, the naturopathic doctors in San Diego are ready, willing and committed to serving you the highest quality natural care possible.