San Diego Fishing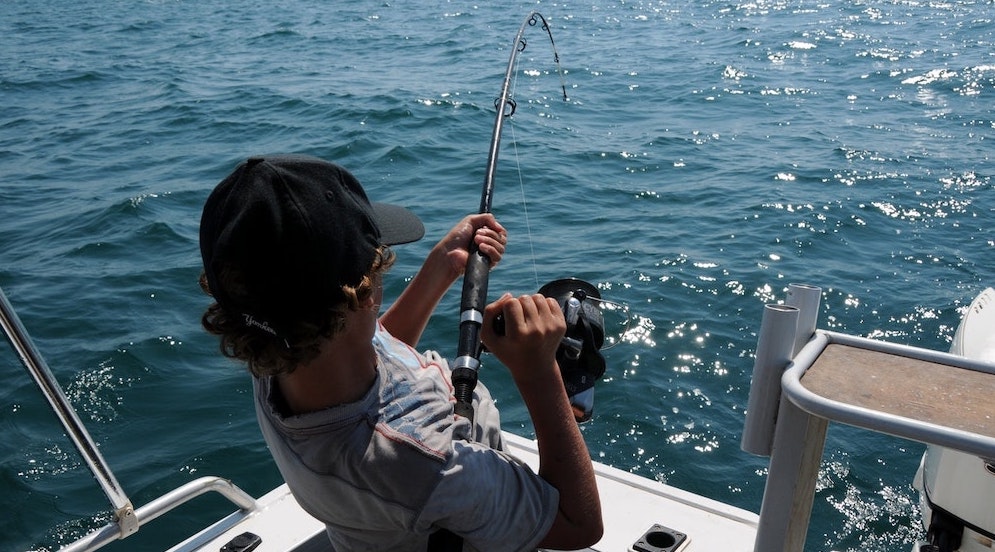 Give a person a fish and you feed them for a day. Teach a person to fish and they go to San Diego where the fishing is always good. That is because when you teach a person to fish, you also teach them about the best places to do it. California enjoys an embarrassment of riches when it comes to world class fishing locations. San Diego boasts some of the best places in a state full of the best places to fish. 
What makes a place good for fishing? Here are a few things to look for:
Access to a lot of water
Favorable laws for hobbyists
Sound regulations for environmental protection
An active and vibrant community of like minded people
A strong and supportive ecosystem
If you narrow your focus to this handful of items, you will see why San Diego volts to the top of the list of great fishing locations. San Diego fishing is not just a passing fad. People have been fishing in San Diego for ages. In fact, San Diego is one of the world's premier fishing destinations. 
Your Full Guide to Fishing in San Diego
In this guide to fishing in San Diego, we will be exploring the best places to fish and the kind of fish you can expect to catch. You will also learn about licensing and even deep sea fishing in San Diego. When you are done reading this guide, you will be ready to pick up a San Diego fishing report along with your gear of choice. 
One of the best things about fishing is how it tends to bring families together. Fishing is great as a solitary experience. But it is amazing when shared with family and friends. Getting outside is a good thing. And learning about nature and appreciating its diversity and splendor is even better. So before you pack up the vehicle and put on your favorite fishing hat, here are a few things you need to know:
Fishing America's Finest City: Is Fishing Good in San Diego?
Is this a good time for fishing San Diego's waters? The good news is that no matter when you read this the answer is yes, it is an excellent time for fishing San Diego! One of the reasons for this is the year-round perfect fishing weather. The weather in La Jolla ranges anywhere from mid 60s to high 70s with a handful of exceptions on either end. Weather like this is not only good for the fish, it is good for the person doing the fishing. 
The thing to remember is that fishing is not just a singular event. It can take all day, or several days. A fishing trip consists of more than the time spent angling. It consists of beer runs, or coffee runs if you prefer. You also have to find something to eat during the day. Everyone in the family will need to use the facilities while out fishing. So make sure there are some facilities nearby. There is a whole infrastructure required for a good day (or week) of fishing. San Diego has that infrastructure in spades. With that in mind, here are some of the places to go for the best fishing in the area:
Where to Go Fishing in San Diego
Where can I go fishing in San Diego? This is a common question. It is one thing to know that San Diego is great for fishing, and quite another to know all the great San Diego fishing spots. The best fishing areas in San Diego is a rather subjective call. It depends on what kind of fish you are after. Pier fishing San Diego spots are a good alternative to a deep sea adventure. Searching for fishing near me will surface places to go for the more casual angler. Here are a few locations to check out:
You will find that all of the major San Diego neighborhoods are never far from great fishing. 
Fresh-Water Fishing in San Diego
For fresh water fishing, try the following:
Diamond Valley Lake
Don't be frightened off by word of an algae bloom clogging the lake. The cleanup went very well and the area is good for fishing. Bass fishing is good at DVL year-round. 
Chollas Lake
This spot is interesting because it is a kids only fishing spot. They define kids as 15 and under. While exact numbers are not known, this lake is stocked with trout. 1/2 pound is the average weight of each fish. 
Dixon Lake
This is a good choice for catfish and bass lovers. When the water is colder, go for trout. Because the water is clear, you will have to fish more tactically. If the fish can see you, they will be harder to catch. Shad is their meal of choice so stock your bait box accordingly. Dixon boasts another feature worth mentioning: You don't require a license to fish there. 
When it comes to fresh-water fishing, this is just the tip of the iceberg. There is so much more to explore. 
Saltwater Fishing in San Diego
Beyond the lakes, there is plenty of fishing to be found. Here are a few examples associated with key neighborhoods and communities:
La Jolla
You don't need another good reason to visit La Jolla. But if you need just a little more convincing, the fishing should be reason enough. If you like halibut, yellowtail, barracuda, lingcod, and calico bass, La Jolla is your place to be. What's that? I had you at halibut? That's good to know. Because this isn't the only San Diego spot to get it. The kelp line is equally generous as the shore line when it comes to giving up fish to the hungry angler. You can cast your line from a motor boat, canoe, or your own two feet planted firmly on mother earth. Either way, you probably won't go home empty handed.
San Diego Bay
No one who has seen it denies the scope and grandeur of San Diego Bay. Shore fishing San Diego Bay is fishing nirvana for angling from land or boat. Of the 12 miles of shore, there are no bad spots. The catch of the day could be any of a large variety of species. Try Shelter Island and the Cays for something a little different. The Bay is a great place to find bonefish, spotted bay bass, and of course Halibut. 
 San Clemente and Catalina Islands
Why would you need to bother with the islands when there is so much bountiful shore? Tuna. It is not the chicken of the sea. It is the filet mignon stuffed with caviar topped with truffles of the sea. Perhaps you had tuna last night and have your heart set on a giant yellowtail. Either way, the decadent delights of the deep await.
Drop your line in the drink and it is likely one of the premier, San Diego fishing spots. Tuna fishing San Diego islands is as satisfying whether or not you catch your limit. Where can you fish in San Diego? If there is not a faucet attached to it, you can probably fish in it. Check the signs just to be on the safe side.
What Fish Are in Season in San Diego?
Check the San Diego fishing report or San Diego fishing calendar to know what is in season when you get there. Here is a quick look:
Year-round: rock cod, rockfish, yellowtail
Spring: blue fin, bonito, calico bass, halibut, wahoo, swordfish, white sea bass
Summer: barracuda, durado, marlin, 
There are no fish exclusive to the fall season. But some of the summer fish start in late summer just as some of the spring fish start in late spring. Because there is so little change in the weather from one month to the next, the fishing is relatively consistent all year. There is never a bad time to visit San Diego for fishing. It is always fishing season in San Diego.
Do You  Need a Fishing License in San Diego?
You will definitely need a California fishing license for many of the best spots. But there are still plenty of free fishing San Diego locations if you just want to give it a try without committing too much investment up front. You do not need a license when fishing from any one of the 7 public peers. Licensees must be a minimum of 16 years old. 
A sport fishing license for residents is $52.66 and $142.05 for non-residents.
It is $7.98 for disabled vets, recovering service members, and low-income seniors. 
The license is free for low income Native Americans and people with various types of disability including visual, mobile, and developmental.
There is a 10-day sport fishing license for non- residents costing $52.66. That is the same amount for the annual resident license. You can also get licenses for one or two days at $17.02 and $26.49 respectively. 
How Much it Costs to Go on a Fishing Trip
You are going to love deep sea fishing in San Diego. A guided fishing trip is great fun for the whole family. Your deep sea charter could last anywhere from three hours to three weeks. You can turn it into a full-blown cruise vacation replete with 5-star meals and lavish accommodations. Prices run the gamut from reasonable to REALLY? 
You can do a day trip off the Coronado Islands for as little as $5,000 for up to 60 people. That's less than $85 per person. Obviously, the bigger the party, the better the value. It's not exactly fishing. But if you are in for some great white shark cage diving, you can find a 5-day trip for around $3,500 per person. 15 days will set you back over $5,000. 
Naturally, pricing varies depending on the charter. The long-range charters will usually require a passport. Some require half the charter fee up front. The trips are usually booked out well in advance. So be sure to plan ahead, especially for the longer trips. Usually included are meals like you have never had before. Bait and tackle is provided. Expect the crew to help you with your catch including cleaning and bagging. On the multi-day charters, be prepared to get up early for an incredible breakfast and maybe a giant tuna. Those who sleep late miss out. 
Conclusion
Teach a person to fish and they go to San Diego. Any travel agent will tell you they come from all over the globe. They come by land, sea, and air. They drive past, sail through, and fly over fertile fishing waters to get to the sand and surf of San Diego. One begins to suspect that there is something in the water. And it isn't just the yellowtail. Come sea for yourself.
About the author: David Johnson is a professional writer whose relationship with La Jolla started with a family vacation at a young age. A former professional musician, he enjoys creating music in his free time.