5 San Diego Lookouts Perfect for a Quiet Mental Health Moment to Yourself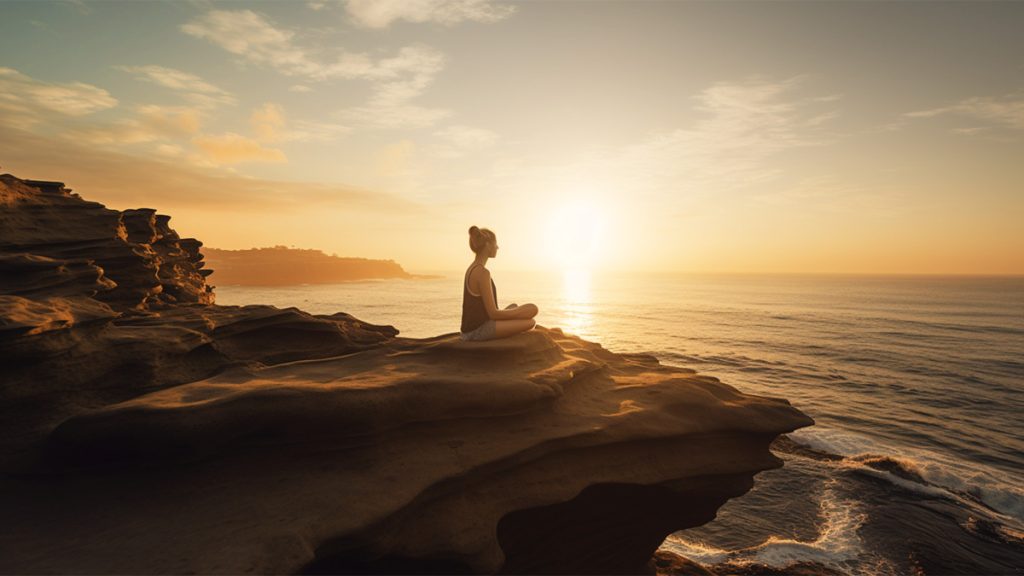 In the bustling city of San Diego, California, known for its vivacious cityscape and picturesque coastline, it's also possible to find tranquil spaces that promote mental well-being. Amid the city's renowned attractions like the San Diego Zoo, Balboa Park, and La Jolla Cove, exist lesser-known spots offering not only panoramic views but serene environments perfect for introspection, meditation, and rejuvenation. Here are five hidden lookouts in San Diego, perfect for a quiet mental health moment to yourself.
1. Kate Sessions Park: A Panoramic Sanctuary
Perched on the hillside of the Pacific Beach neighborhood, Kate Sessions Park is an oasis of calm. It's a perfect spot to take a break, engage in deep breathing exercises, and soak in panoramic views of the city, the Pacific Ocean, and, on a clear day, even Mexico. The expansive green space also allows for a peaceful yoga session or a meditative walk, making it a perfect location for a mental health break.
2. Harper's Topiary Garden: A Botanical Retreat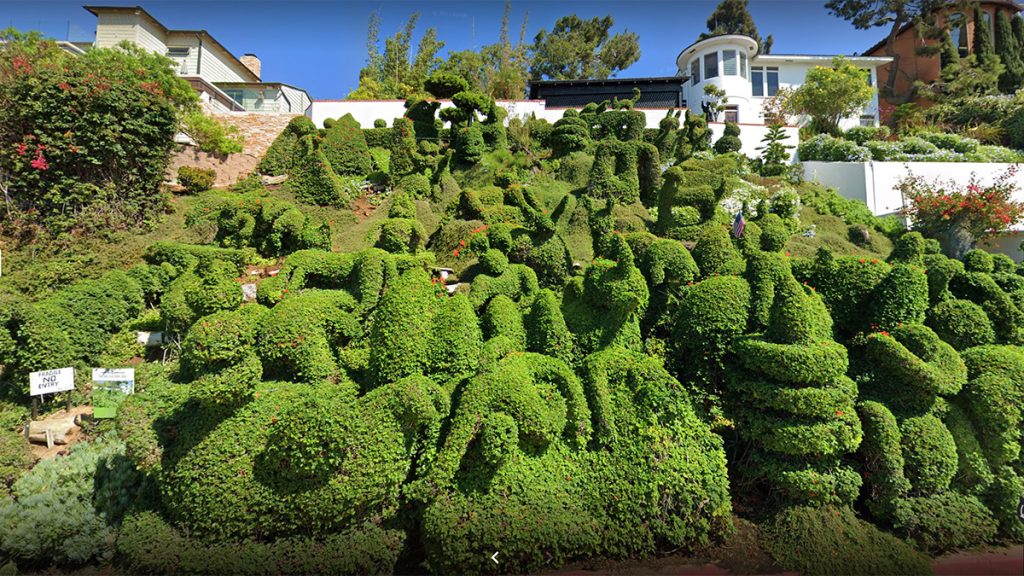 Nestled in the Mission Hills neighborhood, Harper's Topiary Garden is a unique botanical escape. More than a hundred artistically trimmed plants adorn this hillside garden, creating a serene environment ideal for quiet contemplation. At the top, enjoy a calming view of the San Diego Bay and take some time for mindfulness, surrounded by natural beauty.
3. Spruce Street Suspension Bridge: A Serene Hideaway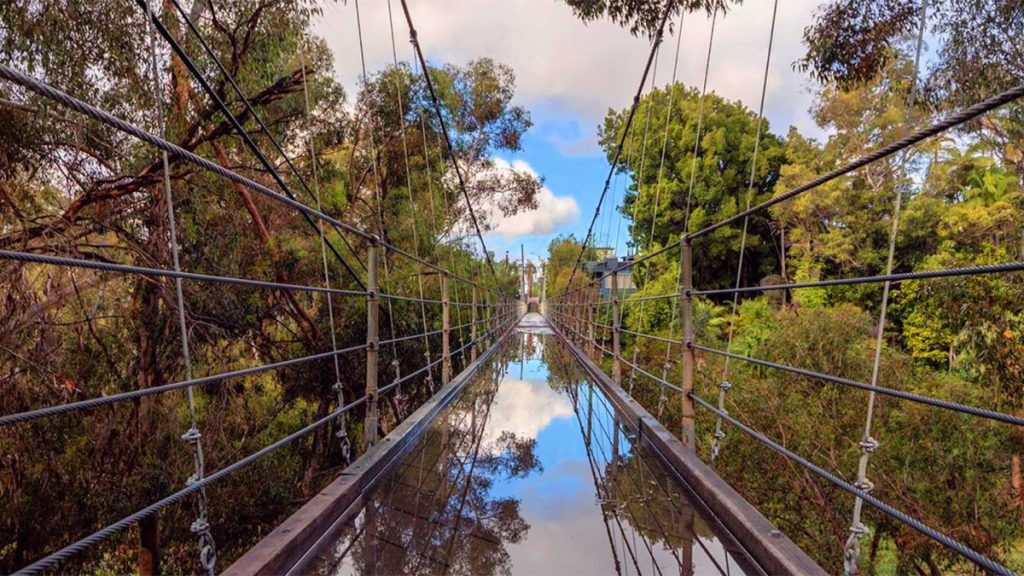 Constructed in 1912, the Spruce Street Suspension Bridge is a San Diego secret suspended in a quiet residential area. Surrounded by lush vegetation, the bridge offers a soothing view of the canyon below, making it an ideal destination to get your mellow on and reharmonize your mental vibes.
4. Marston Point, Balboa Park: A Tranquil Overlook
Although Balboa Park is well-known, Marston Point offers a lesser-known retreat. This secluded spot at the end of El Prado Street provides a magnificent view of downtown San Diego and the bay. It's an ideal location for a silent retreat, allowing you to immerse yourself in a good book or engage in a quiet picnic, helping to restore balance and tranquility.
5. Sunset Cliffs Natural Park: An Oceanfront Oasis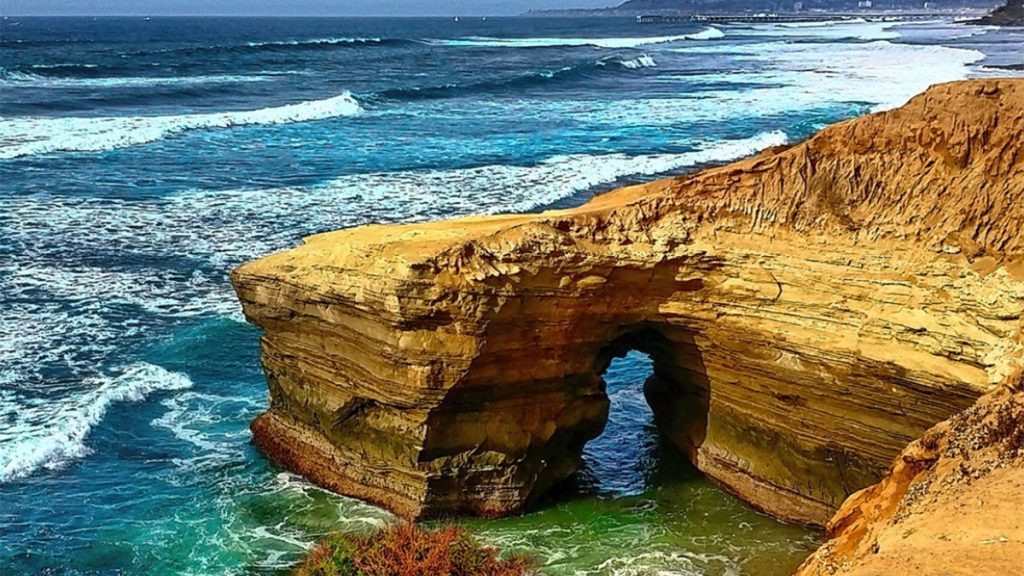 Sunset Cliffs Natural Park, a 68-acre park along the western edge of Point Loma, is popular for its sunset views. However, within the park is a hidden sea cave, accessible only during low tide. This secret spot provides a unique perspective of the Pacific Ocean and the rugged cliffs, creating a perfect environment for grounding exercises. Or, you could simply sit and observe the rhythm of the waves. Note that accessing the cave can be slippery and requires caution.
Conclusion
These five hidden lookouts in San Diego are sanctuaries within the city, offering peaceful environments, subduing scenery, and stimulating engagements – all of which are conducive to the treatment for depression. Whether you're a local resident or a visitor to the city, these spots provide an opportunity to escape the daily grind and immerse yourself in quiet moments of self-reflection and tranquility.
Maintaining mental health is just as important as physical well-being. Regularly taking time to disconnect from the daily rush and connect with yourself can have significant benefits on your overall well-being. In the midst of a busy lifestyle, these spots offer a chance to slow down, practice mindfulness, and appreciate the natural beauty that surrounds us.
In conclusion, mental health moments are vital, and in a city as vibrant and fast-paced as San Diego, it's essential to find your own secret spots for solitude and introspection. Whether you prefer the ocean's vastness, the city's skyline, or a quiet garden, San Diego's hidden lookouts offer something for everyone. So the next time you're feeling overwhelmed or just need a break, remember these five lookouts – your sanctuaries within the city.