Finding Mental Health Services in San Diego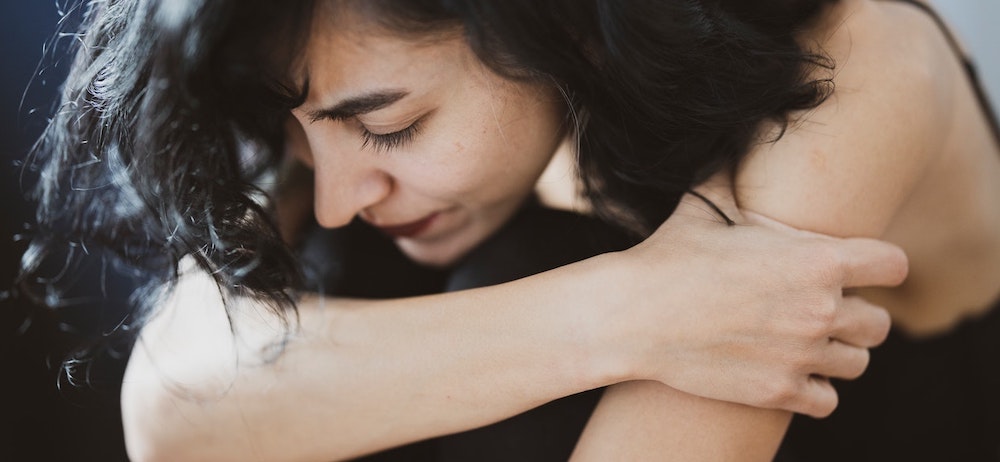 Even when everything is calm in the outside world, things may not be calm in your world, and you may be having some trouble navigating the waters of your life. Despite the happy face that most people present to everyone around them, everyone struggles in life at some point, and some struggle more than others. Taking control and taking care of your mental health treatment is just as important to your overall well-being as taking care of your physical health, and finding the best mental health services in San Diego should be simple when you need it.
Mental Health Services in San Diego Neighborhoods
A great individual for your mental health should be easily accessible to you, just like your primary care doctor. Whether it is counseling in a group setting, individually, as a couple, many options are available for mental health services utilization in San Diego, including both in-person and online services such as counseling for couples, individuals, and even specialized grief counseling online. Be proactive about your mental health with one of these great counselors in your neighborhood.
Mental Health Services in La Jolla, San Diego
Mental health services in La Jolla are covered extensively in our other article with the same name. Please visit the above link for an extensive list that focuses on great therapists in the La Jolla neighborhood.
Mental Health Services in North County San Diego
Mental health services in North County, San Diego are not difficult to find, with many good options in the area. You will not have to drive far to get the help you need with mental health services available in your neighborhood.
Crownview Medical Group
With locations in Carlsbad and Coronado, Crownview Medical Group is at the top of the list if you're looking for a psychiatrist in San Diego. The clinicians here treat patients from the very young to the very older: children, teens, adults, and older adults who have a primary diagnosis of a mental health condition. Crownview Medical Group offers both inpatient and outpatient programs for a variet of mental health disorders and tailors treatments to meet the individual needs of the clients.
Carlsbad Location
2892 Jefferson St., Carlsbad, CA 92008
Phone: (619) 435-5400
Coronado Location
158 C Ave., Coronado, CA 92118
Phone: (619) 435-5400
Palomar Center for Behavioral Health at Palomar Health
Palomar Center focuses on adults that are in need of crisis intervention, inpatient care, or intensive outpatient care. This extensive center has specific locations for exclusive care such as geropsychiatry and a substance abuse recovery center. Palomar also focuses on the changing needs of the community and offers free classes in health and wellness.
2185 Citracado Parkway, Escondido, CA 92029
Phone: (442) 281 – 5000
North Inland Mental Health Center
At North Inland Medical Health Center, mental health services utilization in San Diego focuses on treatment for severe and chronic issues that may be causing major life problems. Clients may work with therapists as well as psychiatrists to determine a full-range treatment plan, including medication. Other services offered include group therapy, specific case management, help finding employment, and crisis intervention. At North Inland, in-home mental health services in San Diego county are also offered.
125 West Mission Ave. Suite 103, Escondido, CA 92025
Phone: (760) 747 – 3424
TrueCare
TrueCare is a large network that offers a welcoming space of respect and value. Individualized treatment services include inpatient or outpatient therapy, support groups, and medication. TrueCare also offers transportation to and from appointments and works with immigration services, as well as WIC, for a well-rounded health approach.
1130 2nd St., Encinitas, CA 92024
Phone: (760) 736 – 6767
Mental Health Services in Central San Diego
Downtown San Diego may seem like it is always busy, with the hustle and bustle of local life combining with the tourist traffic everywhere. If it seems like your mental health is constantly running at the fast pace of central San Diego, it may be time to give one of these great providers a call.
Anxiety Therapy SD
The best mental health services in San Diego include Anxiety Therapy, a practice that puts a special focus on human needs psychology and compassionate self-awareness. Basic human needs are meant to be fulfilled, and Anxiety Therapy encourages that fulfillment to allow you to live a life of happiness. Anxiety Therapy also offers more traditional CBT and EMDR.
2560 First Ave. Suite 202, San Diego, CA 92103
Phone: (619) 876 – 2163
Pilar Placone, Ph.D.
Pilar Placone offers online and telehealth as well as in-person therapy that is built on 26 years of experience. Her counseling specialties include working with teens, bipolar disorder, depression, and difficult life transitions. A complete fee and mental health insurance list as well as many helpful resources are available through the comprehensive website, where you can also set up the first appointment without having to pick up the phone.
3356 Second Ave. Suite A-1, San Diego, CA 92103
Phone: (619) 884 – 1966
Daniel Blaess, Ph.D.
Daniel Blaess of Metro Psychological accepts a wide range of insurance and is willing to help with individuals for needs surrounding scheduling and financial issues. With a focus on understanding yourself and the problems you may be having while learning how to improve those issues, psychotherapy and psychoanalysis are used to put individuals on the right path.
1350 Columbia St. Suite 402, San Diego, CA 92101
Phone: (619) 804 – 1669
Mental Health Services in East County
The rural beauty of East County does not always mean an easy life, and people can find difficulties with life anywhere. But living in a rural area also does not mean that you are excluded from good mental health care, below are a few of the top options.
Mental Health Services at Sharp Grossmont Hospital
Sharp Grossmont Hospital has over 35 years of experience working with mental health issues and uses that experience to promote enhanced mental wellness and emotional stability. The hospital offers both inpatient and outpatient programs with a personalized wellness team in a tranquil environment. Services include CBT, ECT, recovery programs, and working with older adult mental health issues.
5555 Grossmont Center Dr., La Mesa, CA 91942
Phone: (619) 740 – 5811
Alvarado Parkway Institute
Mental health treatment includes addiction services, and Alvarado Parkway Institute focuses on addiction treatment programs for adults and teens. Their specialty includes home mental health care, to provide the best opportunity for recovery in the comfort and safe space of your own home. Their 24-hour support line makes it easy for any schedule to talk to someone and provides a listening ear at all hours of the day and night.
7050 Parkway Dr., La Mesa, CA 91942
Phone: (619) 333 – 7050
El Cajon Family Health Center
El Cajon Family Health Center provides a huge list of accreditations as well as mental health services offered to the local community. Working with everyone from children to older adults, these health centers also work with schools for children and can come to your home to provide personalized care. They also offer a mobile counseling center, bringing personalized counseling closer to your neighborhood.
525 E. Main St., El Cajon, CA 92020
Phone: (619) 515 – 2300
Mental Health Services in South Bay
South Bay offers beautiful views of the ocean and some of the best surfing and beach-going around, but there are also a number of great mental health services in this industrial community. Do not feel like you have to look further into the city for help, it may be right around the corner.
South Bay Guidance Wellness Recovery Center
This center may provide free mental health services in San Diego to those who are in dire need of help. This recovery center focuses on patients who are in need of severe help and may not be responding to common outpatient therapy treatments for mental health. A focus on total case management includes integration back into society with job placement services and life skills development.
1196 Third Ave., Chula Vista, CA 91911
Phone: (619) 427 – 4661
LifeStance Health
LifeStance Health offers online services for everything from scheduling and forms to appointments. A wide range of counselors and psychiatrists ensures that you will find someone who can focus on the type of help you need, no matter how general or how specific. LifeStance treats a huge variety of conditions and offers a sliding scale payment plan to work with most situations.
2452 Fenton St. Suite 202, Chula Vista, CA 91914
Phone: (858) 279 – 1223
Chula Vista Family Counseling Center
This center associated with the Family Health Centers of San Diego offers an extensive list of treatment options with a special focus on case management, adult psychiatry, and psychological evaluations. Services are affordable and most of the aspects of treatment from appointments to paying your bill can be done online. Fifty years of experience serving the community ensures that everyone has access to mental health care.
251 Landis Ave., Chula Vista, CA 91910
Phone: (619) 515 – 2300
Conclusion
Taking care of your mental health is just as essential as taking care of your physical health, and no matter what is going on in your life you should have access to affordable, reliable, good mental health care providers in your neighborhood.
Whether you are seeking mental health housing in San Diego or need help coping with grief – the care and treatment you deserve is available. So, if there is something in your life going on that you feel you can not understand or that you need help with, one of these many centers will be able to help get you back on the path to happiness and ease of life.
About the author: When not hiding behind a laptop, Cara Becker can be found asleep or exploring the wide world of interesting things, like how to bake the perfect cheesecake and where to find the best waterfalls. If you're interested in exploring a food you've never tried or learning a word you don't know, please share your wisdom with her on her LinkedIn profile.