San Diego Museums to Add to Your List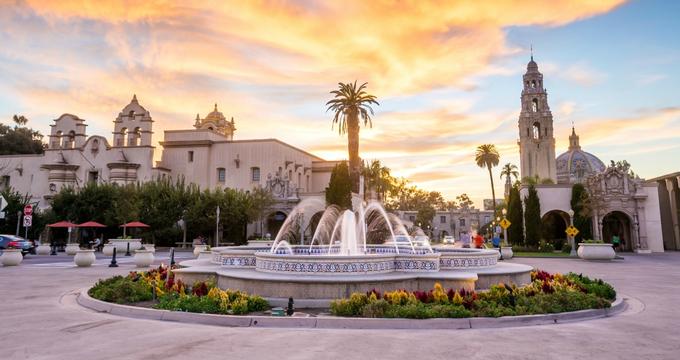 San Diego County is home to more than 90 different museums and galleries, each offering visitors a completely unique and memorable experience. From model railroads and the history of art to military aircraft and music-making, it's no wonder USA Today has called San Diego one of America's most creative cities! Whether you want to take in the serene beauty of Balboa Park or you want to head downtown to explore San Diego's urban center, we've got you covered. Here are the best San Diego museums to add to your list!
*If you're planning to visit a San Diego museum anytime in February, remember that it's San Diego Museum Month! You can get half-priced admission to over 40 museums in the County. Head here for details!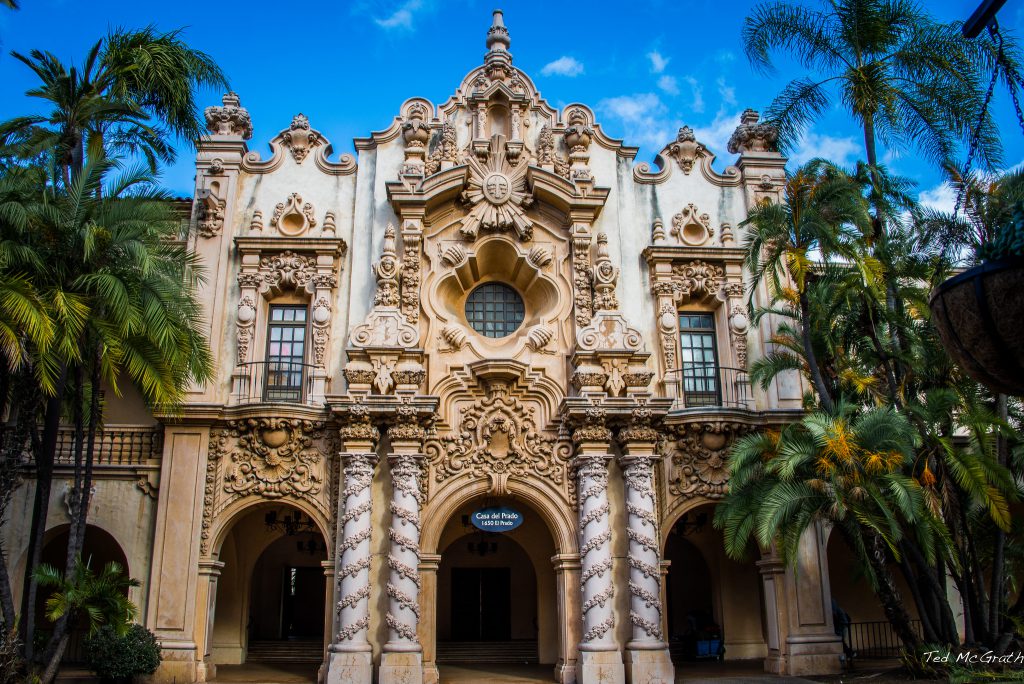 Balboa Park Museums
Balboa Park is the largest urban park in the entire United States, and represents San Diego's cultural core with a whopping 17 museums dedicated to all kinds of topics; including anthropology, art, aviation, natural science, and technology. The museums and exhibitions are spread throughout the pristine gardens and historic Spanish Colonial architecture in Balboa Park:
Centro Cultural de la Raza
Fleet Science Center
Japanese Friendship Garden
Marston House
Mingei International Museum
Museum of Photographic Arts
San Diego Air & Space Museum
San Diego Art Institute
San Diego Automotive Museum
San Diego History Center
San Diego Model Railroad Museum
San Diego Museum of Man
San Diego Natural History Museum
The San Diego Museum of Art
Timken Museum of Art (free)
Veterans Museum
WorldBeat Center
[ad size=728×90]
Pro-tip: if you're in town for several days, the Balboa Park Explorer Pass is the way to go. There are one-day, multi-day, and annual Explorer Pass options that allow you to experience everything Balboa Park has to offer at a discount. You'll see savings of more than 50%, in addition to the convenience of it being a one-time purchase. The Multi-Day Explorer/Zoo Combo includes the Balboa Park Multi-Day Explorer Pass plus a one-day admission ticket to the San Diego Zoo. Visit their website for more details!
[button url="https://www.lajolla.com/article/balboa-park-dining/" text="SEE ALSO: Balboa Park Dining Guide"]
While you're at Balboa Park, make it a point to stop and stroll through at least one or two of their 19 gardens. The Botanical Building is one of the most photographed buildings in Balboa Park, and The Rose Garden, Zoro Garden, and the Children's Ethnobotany Garden are also very popular spots especially during the spring and summer. Don't forget your camera!
Old Town San Diego State Historic Park Museums
Considered the birthplace of California, Old Town San Diego State Historic Park offers visitors a unique glimpse into San Diego's colonial period from 1821-1872. Many of the historical sites and museums in this neighborhood have free admission, and along the way you're able to stop at over a hundred shops, boutiques, and restaurants.
At the center of Old Town is the Whaley House Museum Complex, which consists of five historic buildings — the most famous of which is the Whaley House, the most haunted house in the country according to the Travel Channel's "America's Most Haunted!"
[ad size=728×90]
For a more mellow exhibit, visit the original stagecoach at the Wells Fargo Museum, see a scale model of 19th century Old Town at the reconstructed Robinson-Rose House, and tour the Black Hawk Livery & Blacksmith, the first public schoolhouse in San Diego. Casa de Estudillo is considered one of the finest adobe haciendas in the state. Up the hill you'll discover Heritage Park, a 7.8 acre county park where seven Victorian homes have been relocated and now house shops, bed-and-breakfasts, and the Serra Museum, site of California's first mission and fort. Here is the complete listing of museums in the Old Town area:
Black Hawk Livery & Blacksmith
Casa de Carrillo
Casa de Estudillo
Casa de Machado y Silva
Casa de Pedrorena
Casa del Rey Moro African Museum
Heritage Park
Mason Street School
San Diego Sheriff's Museum & Educational Center
San Diego Union Building
Seeley Stables
Serra Museum
[widget id="text-2″]
Coastal Museums
The USS Midway Museum offers a unique opportunity to visit America's longest-serving aircraft carrier. Complete with 35 exhibits and tours exploring its rich 47-year history, this is a fun way to spend an afternoon learning about San Diego's naval history. Many of the story-telling docents are veterans who served aboard the carrier.
The floating Maritime Museum of San Diego features one of the finest collections of historic ships in the world, including the Star of India, the oldest active sailing ship.
Other San Diego Museums
There are plenty more museums throughout San Diego County; almost too many to name! Here are a few other popular spots:
Gaslamp Museum at the Davis-Horton House
Living Coast Discovery Center
Museum of Contemporary Art San Diego
New Children's Museum
Women's Museum of California
San Diego, California has a world of cultural exhibitions to explore and discover while you're visiting, whether you're here for a few days, weeks, or a permanent resident! Because there are so many great activities, we recommend making a list of your must-sees and tackle those first.
For more information on events and things to do in San Diego, visit our handy guides section or check out our favorite museums in La Jolla.