Popular San Diego Plus Size Clothing Stores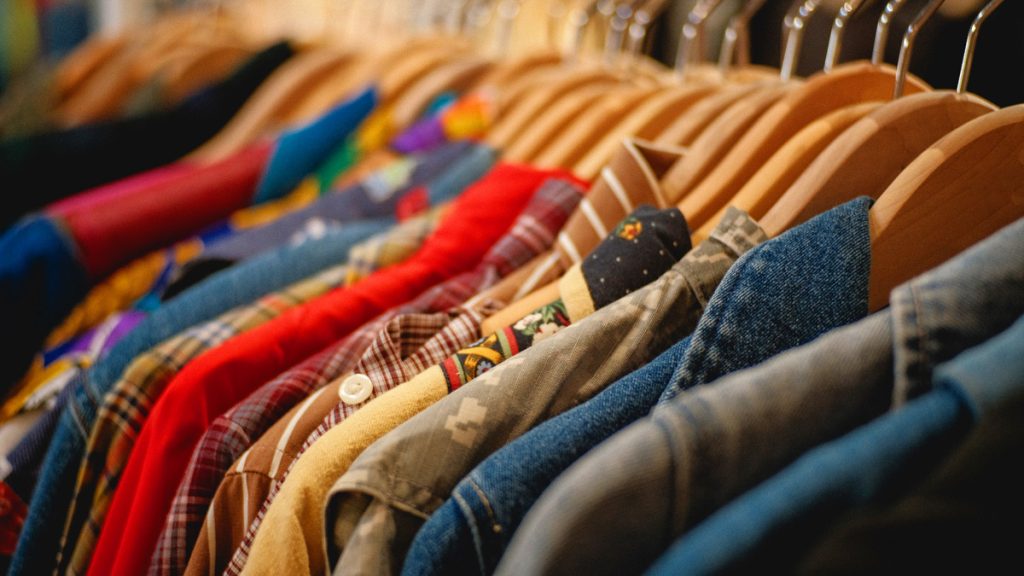 Finding great clothes that are high quality can be a challenge if you are looking to stick to a budget or even looking for a lot of different options. And when you add looking for plus sizes into the equation, this challenge can become even greater.
However, there are a number of wonderful plus size clothing stores in San Diego, many with the newest trends and brand names for reasonable prices. Finding a great clothing store that offers plus sizes can change your whole shopping experience while giving you a closet full of outfit choices that you will love.
Plus Size Clothing Trends In San Diego
Requiring plus size clothes does not mean that you cannot stay up on the most current trends and styles. San Diego is a hotspot for high fashion, and people of all shapes, sizes, and walks of life should have access to the styles they love.
With San Diego's climate, everything from bathing suits to jumpers and summer dresses stay in season most of the time. Casual clothes take advantage of the warm climate and are popular, as well as comfy pieces like yoga pants and jeans.
What are the Best San Diego Fashion Trends?
A common theme around San Diego is casual. The warm climate and beach vibes that are prevalent in the city contribute to a lot of recreation and self-time, which means comfortable, easy outfits that still look great. Jeans and t-shirts are not an uncommon theme in San Diego fashion.
Even locals get into the holding-on-to-vacation vibes, and casual dresses and even yoga pants and exercise outfits can be seen everywhere you go. Current popular trends also include comfortable, flowy rompers and jumpers that end up feeling like a second skin.
How Have Plus Size Clothing Trends Changed Over The Years?
Not so long ago, when people thought of plus size clothing, it was often drab, did not fit well, and wore out after just a few washes. Trendy and fashionable plus size clothing could be found, but it was never high quality and did not last very long unless you were looking for pieces that look like they could have come from your grandmother's closet.
Even as recently as the '90s and early '00s, it was difficult to find plus size clothing that did not look frumpy or only come in dull colors. More choices for plus size women's clothing stores started to show up around these years, and recently plus size clothing has started to keep up with current trends and styles.
Benefits of Selling Trendy Plus Size Clothing
More and more people are joining the body positivity movement and learning that being plus size is not necessarily unhealthy. We're finding out that much more needs to be learned about the human body and how it functions, and it's transforming our long-held beliefs about things like BMI and general exercise needs.
When people walk into a clothing store, they want to be validated by at least finding clothes that fit them, even if they do not find clothes that they like enough to buy. Without this kind of validation, store owners will likely lose out on a large customer base.
On average, consumers have been wearing larger and larger clothes as the years go on, and antiquated ideas of what is plus size and what is not have been updated. And ultimately, stores that keep up with these trends tend to see profits from stocking these larger sizes.
What Sizes Do Plus Size Clothing Stores Carry?
The average American woman wears a size 14. Even with that being a fact for many years now, many popular clothing stores until recently have only carried up to a size 12. Plus size women's clothing stores, however, have existed for a long time and carry sizes up to 5X or greater.
The most popular sizes for plus size clothes are XL (which should be a 16/18) to 5X (which is a 34/36). If you have ever shopped for women's clothes, you know that sizes can change from shop to shop, so it is important for you to pay attention to what size fits you at what shops.
4 Popular Plus Size Clothing Stores in San Diego
There have been strides made in making more trendy and fashionable clothing available to plus size wearers. Affordable plus size clothing is out there. If you are looking for good San Diego plus size clothing stores, here are a few suggestions of stores to check out.
Kristi Luv's Connection
Kristi Luv's Connection is not only a great in-person shop, but is also a great choice if you're looking for urban plus size boutiques online. This shop has great choices with everything from casual jeans and jumpsuits to elegant dresses and outfits for special occasions. This store offers trendy plus size clothing in the El Cajon area.
Address: 6244 El Cajon Blvd. #24, San Diego, CA 92115
Phone: (619) 408-3004
Hours: Thurs – Sat: 12 p.m. – 6 p.m.
Closed Sun – Wed
Torrid
Torrid is a common name in plus size clothing, and for San Diego plus size clothing stores and the National City area, this is no exception. Torrid's stores have expanded over the years to grow their style selection of their own brand, and if you decide you like their items, you can outfit a whole wardrobe. Sizing for Torrid is very close to true sizes and stays the same across all their products.
Address: 3030 Plaza Bonita Rd. Ste. 2076, National City, CA 91950
Phone: (619) 475-8910
Hours: Mon – Thurs 10 a.m. – 8 p.m.
Fri – Sat: 10 a.m. – 9 p.m. and Sun: 11 a.m. – 7 p.m.
Johnny Was
Johnny Was is a trendy upscale fashion boutique and a great choice for San Diego plus size clothing stores in the La Jolla area. Bold, beautiful prints are the norm with this store, and they have a wide variety of clothing ranging from casual to elegant. Many of Johnny Was' pieces will have you thinking of a bright, beautiful San Diego day, even if you are not experiencing one.
Address: 4303 La Jolla Village Dr. #2135, San Diego, CA 92122
Phone: (858) 202-5325
Hours: Mon – Sat 10 a.m. – 8 p.m.
Sun: 10 a.m. – 7 p.m.
Lane Bryant
Lane Bryant in San Marcos has been a staple for plus size clothes for years. However, in more recent years, this once-frumpy store has updated its image with trendy and popular styles, as well as started to cater to a younger audience. This store is great for both lingerie choices and casual pieces that will work in your everyday wardrobe.
Address: 189 S Las Posas Rd., San Marcos, CA 92078
Phone: (760) 916-9583
Hours: Mon – Sat 10 a.m. – 8 p.m.
Sun: 11 a.m. – 8 p.m.
Conclusion
In the past, it has been difficult to find great clothes in the newest styles if you were not a size medium or a small. In today's world, though, new fashion trends are accessible to almost everyone and even easy to find. Start exploring some of these stores and update your wardrobe with the hottest pieces.
About the author: When not hiding behind a laptop, Cara Becker can be found asleep or exploring the wide world of interesting things, like how to bake the perfect cheesecake and where to find the best waterfalls. If you're interested in exploring a food you've never tried or learning a word you don't know, please share your wisdom with her on her LinkedIn profile.