San Diego Recycling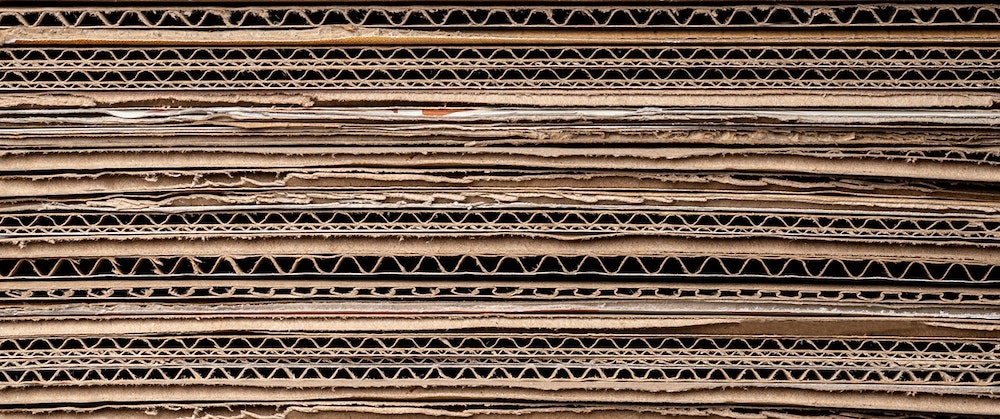 What are the San Diego new recycling rules? What are the green bins? When do the new recycling laws take effect? These are the questions that people are asking in the second half of 2021.
Whether you are a resident of this lovely Jewel of San Diego, visiting our stunning beaches, or hiking with La Jolla animals in the Torrey Pines Nature Reserve, one thing is clear…the majesty of this land deserves to be protected. Now more than ever our beautiful village is relying on all of us to preserve its natural splendor.
Each of us can play a pivotal role in protecting the bountiful beauty of La Jolla by partnering with San Diego recycling services. Recycling is a simple and proactive way to take care of this great city of ours. Please do your part by helping us all continue to enjoy La Jolla's natural wonders by familiarizing yourself with the new San Diego recycling rules below listed.
The New San Diego Recycling Laws
View this post on Instagram
Everyone in San Diego County is required to recycle and expected to be involved with keeping La Jolla pristine and clean. That's why it's important to understand the new and recent changes in our recycling policies. In an effort to improve the city and environment, our recycling center San Diego officials have revised how and what is recycled. These new policies affect all residents, businesses and also impact special events held within the county.
Please continue to do your part to ensure we all can continue to enjoy La Jolla's natural wonders by getting on board with the new San Diego recycling rules. You can start by taking a moment to review these updated recycling rules and learn how you can continue to enjoy a waste free San Diego and keep California beautiful. This is our San Diego recycling guide:

Overview: San Diego New Recycling Rules

View this post on Instagram
In February 2021, San Diego passed new recycling regulations to comply with California's ongoing efforts to achieve a clean, waste-free environment.
These updated city of San Diego recycling policies are two-fold:
State officials are striving to reach the goal of making California a zero-waste state by the year 2040, and
The state is proactively working towards laying a foundation that eliminates all organic waste in an eco-friendly manner.
These purpose-centric objectives have an advantageous side-effect. The new mandates will force businesses and apartment complexes to actively recycle for the first time when they were previously exempt from recycling laws in the past.
The most notable change in San Diego recycling deals with how organic waste is processed. Because organic waste produces methane gas which is harmful to the environment. Officials say that the methane gas manufactured by organic refuse in landfills produces 80 times more greenhouse gas emissions than carbon dioxide alone. Methane gas released into the environment traps heat in the atmosphere. This produces a greenhouse effect which results in the global warming crisis we are experiencing today.
Consequently, the proper disposal of organic (or green) waste is crucial in eliminating greenhouse gases. While many of us enjoy the health benefits from a vegetarian lifestyle and savor the vegan La Jolla restaurant scene, the disposal of organic waste in landfills is negatively impacting the environment. To explain, a lot of green waste comes from vegetal and meat discards commonly found in food scraps that are thrown away. This is biodegradable waste that should be recycled rather than contributing to the methane gas emissions in local landfills. That is why these new recycling San Diego objectives primarily focus on reforming how organic waste is handled by restaurants and businesses.
Who is Affected by the New Recycling Rules?
While everyone in San Diego County is required to recycle, those newly affected by the changes in recycling rules are:
Multi-family residences serviced by the city,
Condominium complexes,
Apartment buildings,
Private businesses, and
Commercial facilities.
The new rules also impact how waste is processed for permitted special events such as festivals and entertainment venues.
Essentially, we're all "generators." We all generate waste, and so we're all going to be required to follow the new San Diego recycling laws and we're all going to be required to use the new green bins in San Diego.
San Diego Recycling Requirements and Accepted Materials

View this post on Instagram
A common question about San Diego recycling is, "What is recyclable in San Diego?" The answer to this varies according to the situation. For example, single-family residents are required to recycle cardboard, metal containers, plastics, glass jars and bottles, and paper (including newspaper). Residents should also recycle waste containers such as jugs, buckets, tubs, pots, and trays. All of these must be cleaned before depositing at a San Diego recycling center or retrieved by a residential recycling service pickup.
Multi-family properties (apartment complexes and condominiums), commercial institutions, and businesses must recycle all of the aforementioned items for single-family residents with a few additions. These organizations must now include organic waste, grass clippings, and nonhazardous wood materials. Businesses in the food industries must also include food scraps, food-soiled papers, and wrappers to the above-mentioned list of required recycled items.
Another frequently asked question about recycling is, "What can I recycle in San Diego?" In addition to the items already mentioned, residents can also recycle mattresses, freezers, refrigerators, air conditioners, yard trimmings, and plastic toys. Furthermore, electronic recycling San Diego facilities are available if you need to dispose of e-waste items such as cellular phones, computers, radios, VHS/DVD players, and electronic devices that have circuit boards.
What Are the New Green Bins in San Diego?
As part of a new law in the State of California, everyone will be getting the new green bins. These are for recycling organic materials, including yard trimmings, non-hazardous wood waste, food materials (like the parts of carrots and other vegetables you don't use, leftover bread, coffee grounds, and so on), and food-soiled paper.
Some neighborhoods have already been using the green bins for wood and yard trimmings. The new green bin rules go into effect January 1st, 2022.
How to Recycle Properly and Why It's Important to Recycle Right
View this post on Instagram
Some people may claim recycling is too hard or it's too complicated. In reality, San Diego recycling guidelines are simple to follow as long as you adhere to the list of acceptable items for recycling.
A few main recycling tips to remember is that items for recycling go in the blue bins or in a receptacle featuring the triangular recycle logo and organic materials (leaves, grass, etc.) go in the green bins. All items need to be empty before depositing. While you no longer need to rinse out aluminum cans or glass jars and bottles, they do need to be emptied first. The exception is plastic food containers which need to be rinsed clean before recycling. Also make sure containers that hold chemicals such as automotive oil, pesticides, antifreeze, etc are empty and clean.
How can you tell what to put in the recycling bin and what to put into the trash? Stop by the Recycling Programs page on SanDiego.gov, where you'll find the latest reference material PDFs in English and Spanish.
Fines for Noncompliance
If a Code Compliance Officer with the City of San Diego detects non-compliance to recycling ordinances, he or she will issue a written warning. If this notice of violation is not complied with, the city will issue a fine of $250 or more for the first offense. If violations continue, fines (not to exceed) $1000 will continue to be issued for each instance of non-compliance.
Ken Prue, a representative of the San Diego Environmental Services Department, told the news media the following:
Yes, there will be enforcement.
The state of California will enforce the rules on the city of San Diego. So if the state doesn't think the city is enforcing the new recycling rules properly, they'll step in.
BUT, as far as the city is concerned, they're hoping to go with a strong education component in their enforcement. The idea is to educate people who aren't recycling correctly before issuing fines.
You can watch a video of that here.
Does San Diego Have a Recycling Program?
Yes! Since 1992, the Environmental Services Department of the City of San Diego started implementing the first recycling stations at recreation centers and parks around the city. Today, recycle San Diego locations and curbside residential pickup services are offered throughout the city.

Where Can I Recycle in San Diego?
You already have your blue bins for recycling in San Diego. Here's a breakdown of how the bins will work with the San Diego new recycling rules:
The blue bins will continue to be for recycling items such as paper, cardboard, bottles, cans, plastic containers, etc.
The green bins will be for food scraps, food-soiled paper, yard trimmings, and non-hazardous wood.
The black bins will be for everything else.
But what if you want to go to a physical recycling center?
If you're asking yourself, "Where is there a recycling center near me?" We have you covered. If you do not have curbside services available in your area, there is more than one San Diego recycling center for your convenience. Here are the locations and contact information for these recycling facilities.
Miramar Recycling Center: 5165 Convoy St., San Diego, CA 92111
Phone: (858) 268-8971
Hours: Mon – Sat 7 a.m. – 4:30 p.m., Closed Sundays
San Diego County Recycling: 3974 Spring Dr., Spring Valley, CA 91977
Phone: (619) 741-9780
Hours: Mon – Sat 8 a.m. – 5:00 p.m., Closed Sundays
How Recycling Can Help Save the Environment
View this post on Instagram
While we are all trying to conserve the planet with new eco-friendly innovations such as electric bikes for on and off-road, hybrid cars, and solar panels…Recycling is still the most effective way to save the environment. Aside from keeping our city and planet beautiful, recycling conserves energy, prevents pollution, and reduces greenhouse gas emissions that negatively impact climate change.
Recycling also reduces reliance on landfills, which contribute to methane gasses in the environment. Landfills may also cause soil and water pollution and are a hazard to human and animal life. If you add up all the benefits of recycling, the sum equals cleaner air, purer water, saving animal life, and a healthier society.
Help Keep La Jolla Green With San Diego Recycling
View this post on Instagram
As the Jewel of San Diego, La Jolla glistens with its breathtaking ocean scenes, rugged coastlines, and stunning hiking trails. Recycling ensures we can continue to enjoy La Jolla's natural treasures and spectacular views for ourselves and for generations to come. Your efforts to preserve the environment through proactive recycling make a big difference in the conservation of our glorious village and planet. Thank you!