San Diego Storage Containers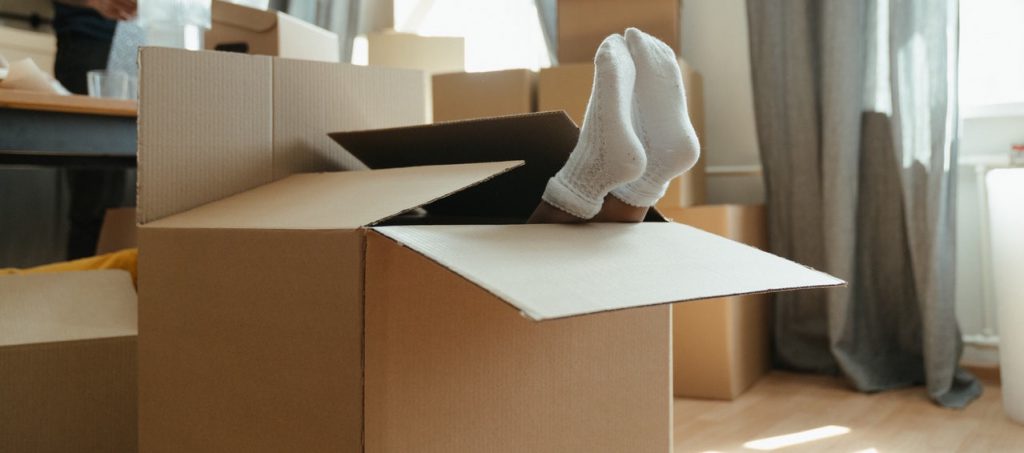 It doesn't matter if you live in San Diego or are moving to the area, you may come to realize that you need a storage container for one reason or the next. Get this: the mobile storage services market in the United States is closing in on $10 billion/year. This statistic alone shows how many people throughout the country use these services.
But before you decide in favor of a storage unit in San Diego, or obtaining a storage container, you must learn more about how they are used, pros and cons, and the cost among other details. This will allow you to make a decision as to what you should do next.
Why You Should Get a Storage Container in San Diego
There is no shortage of benefits associated with San Diego storage containers. As you learn more, you may come to find that one (or maybe several) or these can change your life for the better.
From making your move more enjoyable to cutting clutter–and that's just the start–there are reasons to get a storage container.
What is a Storage Container?
A storage container is exactly what it sounds like. It's designed to store a variety of items, while also being used to move belongings from one home or property to the next. Storage containers vary by material, price, and size. With all this in mind, let's dive into the finer details of why you should get a storage container:
Moving
One of the biggest challenges of moving is getting your belongings from one place to the next in a fast, efficient, and affordable manner. While there are many ways of doing so, such as loading your personal vehicles with items, the use of storage containers is often the best.
With San Diego portable storage containers, you can load your belongings and then contact the provider to move them to your new location.
Storage
Just because you're searching for portable storage containers in San Diego doesn't mean you're necessarily moving.
Many people use these for storage, such as when they run out of space in their homes.
There are likely to be times in your life when you have items you need to store, but nowhere to put them in your home. You can use a storage container to keep them safe for either the short or long-term.
Contracting
Are you a general contractor? Are you taking on a DIY home improvement project? Either way, you may want to search for storage containers for sale in San Diego before you do anything else.
As a contractor, you may have many projects going on at the same time. And even if you don't, you still want a safe and secure place to store your tools and materials.
The same holds true for a DIY project. For example, if you're remodeling your first floor, you need somewhere to put your furniture so it doesn't get ruined. This is where a storage container can help.
Declutter
Clutter, clutter, clutter. There's nothing worse than feeling bogged down by an unorganized home.
With the help of a storage container, you can move clutter from inside your home to outside your home. From there, you can decide what you want to keep and what you'll get rid of for good.
Staging
When selling your home, it must look its best. And that's why you want to get serious about staging.
Staging your home typically means removing some of what you have and replacing it with items–such as furniture and accessories–that are more appealing.
You can use a storage container to store your belongings while your home is on the market.
Common Questions
There are many questions frequently associated with storage containers, including but not limited to:
What size storage container do you need?
Do you need a short-term or long-term solution?
Where will you store your storage container while it's in use?
What material is best?
Are storage containers safe and secure?
As you answer these questions, others are likely to come to mind. Be sure to address those, too.
FAQs For Storage Containers
Are there different types of storage containers?
The short answer is yes, so you must compare all your options before making a final choice.
In addition to varying sizes and materials, storage containers typically fit into four categories: conex storage, cargo containers, shipping containers, and sea containers. The one you choose is based primarily on your budget and intended use. 
How much does a storage container cost?
The answer to this question depends largely on the answer to another: are you renting or buying the container? Storage containers for rent in San Diego are more affordable than buying, but only if used for a short period of time.
Should you be interested in a long-term solution, it's best to purchase a container.
For example, if you want to rent a 10′ L x 8.5′ H x 8.0′ W container in San Diego, it'll cost you somewhere in the range of $70 to $100/month.
To purchase this same container, you can expect a price tag of $1,000+
Where to buy storage containers?
It's a bit more work to find a storage container for sale than it is to find one for rent. However, these are available. Your two best options include:

-Online: An online search will turn up storage containers for sale in your local area. 

-Storage container companies: These companies sell containers for many reasons, such as when going out of business or upgrading to newer models.
What are the Pros and Cons of Getting a Storage Unit?
There are both pros and cons of a storage unit, including the following:
Pros
A defined place for storage
Safe and secure
Different sizes available
No more clutter in your home
Cons
You don't always have easy access to your items
It costs, no matter if you rent or buy
Final Thoughts
Even if you don't regularly rely on storage containers, when the need arises, it's nice to know that there's a solution to turn to.
For instance, if you're exploring La Jolla as your new home, you'll soon realize that a storage container could benefit you both now and after you make a purchase. It can save you time, reduce costs, and help you remain organized. So, the second you begin your search for La Jolla real estate is the second you should consider the benefits of utilizing a storage container. With this information as your guide, you now know more than ever about storage containers!
About the author: Chris Bibey is a professional writer who loves creating travel, finance, and entertainment-related content. Connect with him on LinkedIn.