San Diego Weather in May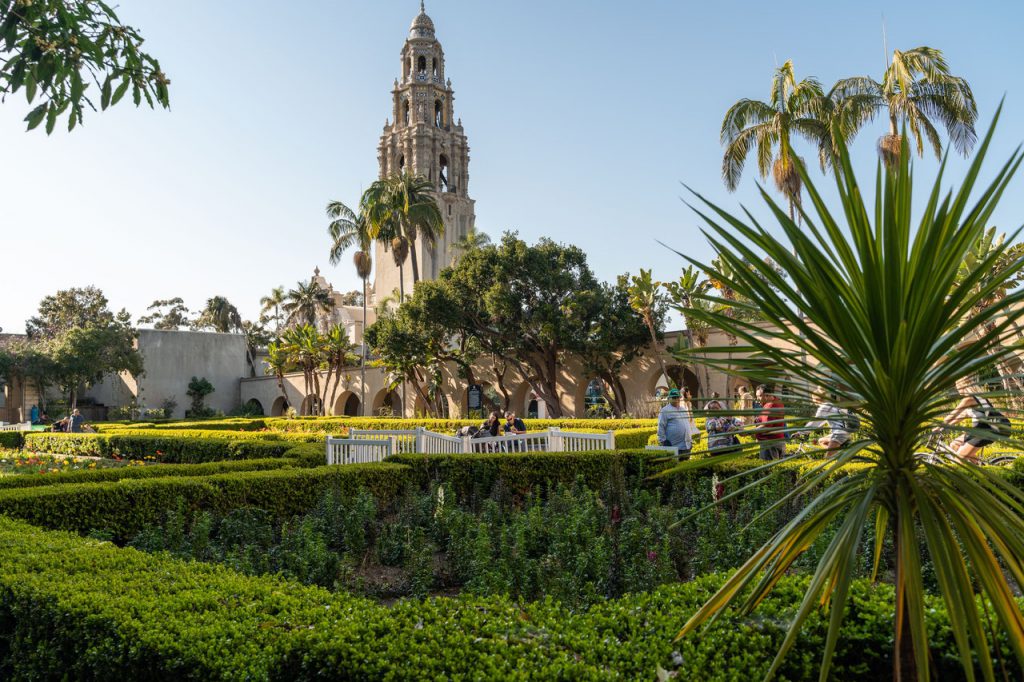 Are you looking to visit San Diego in May? Great! You couldn't have picked a better time or a better place to visit. San Diego weather in May elicits words like privilege, pretty, perfection, and paradise. There is something for everyone with easy access to other beautiful and exciting places.
How does 70 °F sound to you? That is roughly the average weather in San Diego in May for the high. Do you enjoy the kiss of a gentle, 60 °F breeze on your morning walk? San Diego weather early May can accommodate your desires. Read on to learn more:
How is the Weather Looking in San Diego in May?
You might think the weather on an average May Day sounds too good to be true. However, May weather in San Diego California really is that good, and way too good to miss. San Diego weather in late May is just as moderate. By way of comparison, it is 69 on a late February evening. There is very little change in the temperature from the coolest to the warmest day. Trip planning could not be easier. If you are wondering if the temperature will cooperate with your vacation plans, history tells us that it will. In this case, past really is prolog. Here are some other things to keep in mind when planning your trip:
Is San Diego Warm in May?
San Diego is definitely warm in May – warm, not hot. For many, the temperature is ideal because it is cool enough to do vigorous exercise outdoors while being warm enough to do nothing at all outdoors. However, we are all still experiencing the realities of COVID. How will that affect your vacation plans?
You will be pleasantly surprised to discover that there are still plenty of things to do in San Diego during COVID. While there are still some safety restrictions in place, many have been lifted. The beaches are open for fun in the sun and waves. Eat outdoors at your favorite restaurants, or grab and go to your favorite picnic area. The vast majority of what you want to do in San Diego is outdoors. This is the perfect time to enjoy the best of what the region has to offer.
Temperature in May
Between 60 ° and 65 ° is the perfect temperature for a morning jog along the beach. If jogging is not your speed, try a bit of yoga or tai chi. Add a cup of your favorite iced coffee beverage and get the morning off to a fast start, or slow start if that's more for you.
Not a morning person? San Diego California weather in May is just as accommodating at night. That means date night in San Diego is not limited to an evening at the movies. Whether it is romantic excursions or a romantic staycation, San Diego is the place to be. And May is the time to be there.
Humidity in May
In places like the Southeast, humidity can be a real problem. It makes the temperature feel hotter than it really is. What Arizona lacks in humidity, it makes up for in searing heat. How is the weather in San Diego in May with regard to humidity? It averages about 71%. That is nicely offset by the breeze. That means you will still enjoy all there is to do in the North county.
Wind in May
Go fly a kite. No, really. With an average wind speed of 7.9 mph, it is perfect kite-flying weather. And that is just one of the things you can do in this peaceful wind. If you would rather have the kite fly you, grab your windsurfing gear and head to the beach. One of the 5 best surfing spots in the world is located just 30 minutes north of San Diego. You really don't have to go that far, though, to enjoy some of the best wind sports on the planet.
Rainfall in May
Your chances of rain in San Diego are diminishingly small. Long-term, historical data suggests once every 4 years, San Diego gets roughly 0.08 inches of rain. Honestly, there is no need to pack an umbrella. Make your outdoor special occasion planning with confidence that it will not be called off on account of rain.
What you will get are overcast skies. That is actually a good thing. That means you will be able to see without squinting, and walk around without unfiltered sunlight beating you down. It is a sky you can actually look at and enjoy. Hungry? Have an unforgettable breakfast at The Mission. Head to Tidal for lunch for seafood, gluten-free, vegetarian options, and more. Naturally, you will want to stop by Harney Sushi. In case of rain, you have plenty of places to go.
Ocean Temperature in May
Ocean temperature in May is about 63 °. While that is a bit chilly for swimming, you can enjoy a range of activities from stand up paddle boarding, to surfing, to jet skiing, to kayaking. The possibilities are wide open.
Daylight in May
Expect between 13.5 hours to 14 hours of daylight everyday. So go ahead and grab a full 8 hours sleep because you're going to need it. The rest of the time is fun in the sun. And for adults, the fun doesn't end when the daylight fades.
Conclusion: Come for the Weather, Stay for Everything Else
You might have chosen San Diego for you next vacation because of the unrelenting perfection of the weather. Once you get there, you will be tempted to check out housing prices and long-term rentals. You will come for the weather and stay for everything else. San Diego is more than a vacation spot. It is a lifestyle worth living. The weather is just the beginning of what it has to offer.
About the author: David Johnson is a professional writer whose relationship with La Jolla started with a family vacation at a young age. A former professional musician, he enjoys creating music in his free time.