Cyber Security Services in San Diego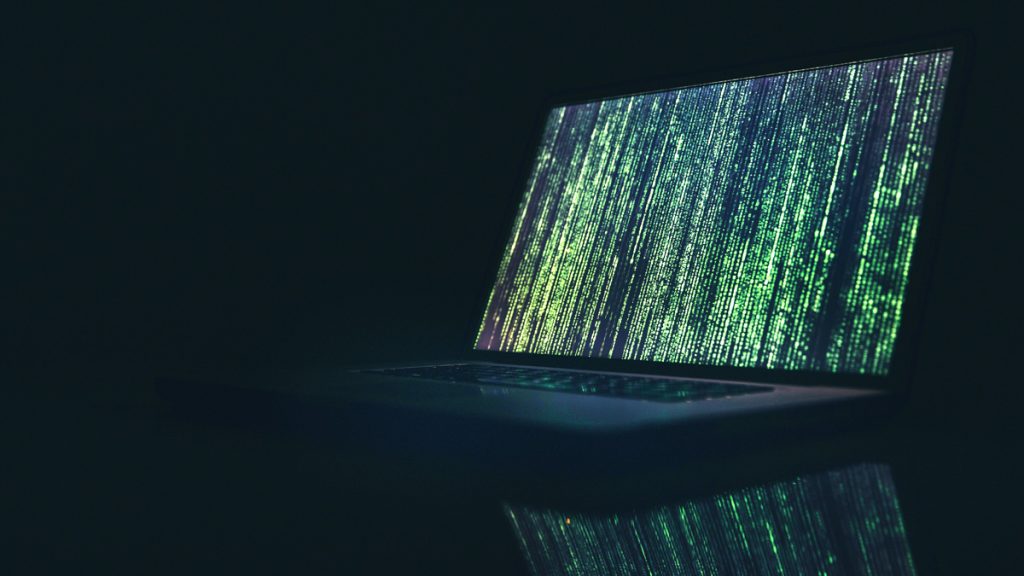 The digital world can be a scary place, particularly for businesses that handle sensitive information or customer data. That's when cyber security services in San Diego are a must-have.
If you run a business, you know you can't afford a data breach or the downtime that comes with a cyber attack. No matter what size your specific business is, you must shore up your digital defenses by investing in good cyber security solutions.
While the digital world knows no borders, businesses based in specific locations can benefit from locally operated companies. That's why it's a good idea to look for cyber security services in San Diego if your business is located in America's Finest City.
Learn More About Cyber Security Companies in San Diego
It's certainly possible to deploy and maintain your own cyber security solutions, but it requires expertise, expense, and time. That's why most companies will benefit from contracting with a cybersecurity company specializing in providing these services.
Luckily, there are many cyber security companies in California, owing to the state's technology industry. San Diego — though it may be far from the state's technology hotspot of Silicon Valley — is no different.
Here are some of the best cyber security companies in San Diego County.
Central San Diego Cyber Security Companies
If you're looking for cyber security in San Diego proper, here are some of the best companies that you should consider.
RSI Security
RSI Security is an information and cyber security firm providing a range of top-tier services, including tailored and flexible resources. Its offerings include risk assessment, penetration testing,  incident management, and specialized solutions such as PCI compliance services.
Address: 3934 Murphy Canyon Rd suite b-100, San Diego, CA 92123
Phone: (858) 999-3030
Team Logic IT
Team Logic IT is a national company with a local office in San Diego. It provides several technology solutions for all types of businesses. Along with managed IT services and data backup or recovery, it also offers cybersecurity and compliance operations.
Address: 9089 Clairemont Mesa Boulevard Suite 105, San Diego, CA 92123
Phone: (858) 264-4677
Taranet
A veteran-owned and minority-owned small business in San Diego, Taranet is a cyber security service firm that provides a range of services in risk assessment, compliance, testing, and more. Its employees come from various tech backgrounds, from sales and marketing to security architecture.
Address: 4542 Ruffner St. Suite 150 San Diego, CA 92111
Phone: (858) 293-6071
East County Cyber Security Companies
Are you looking for cyber security companies in the East County San Diego area? Look no further — these firms will be able to help you out.
GG IT Security, LLC
GG IT Security, LLC is a small information and cyber security outfit based in El Cajon. This small business provides physical environment penetration testing, social engineering exercises, and remote network monitoring, among other top cyber security services.
Address: 1980 Longs Hill Rd, El Cajon, CA 92021
Phone: (619) 320-8359
Noble Technology Group
This East County-based managed cyber security provider focuses on National Institute of Standards and Technology (NIST) guidelines for government contractors. However, Noble Technology Group can provide other cyber security and information technology services to businesses of all sizes.
Address: 8139 Center St. #100 La Mesa, CA 91942
Phone: (619) 752-1620
Trifecta IT Solutions
Trifecta IT Solutions, based in El Cajon, is a managed information technology service provider that provides many different tech-related offerings, including HIPAA compliance, firewall configuration and monitoring, and general digital security.
Address: 1466 Pioneer Way #9, El Cajon, CA 92020
Phone: (619) 760-0123
North County Coastal Cyber Security Companies
The North County Coastal region is home to many of the top cyber security services in San Diego, so it's a great place to begin your search for cyber services in the county.
West Coast IT Group
Oceanside-based West Coast IT Group is a family-owned and locally-operated company with a long list of technology services. In addition to IT support and consulting, the company provides cyber security services such as managed antivirus, network monitoring, and cloud backups.
Address: 202 Madison St, Oceanside, CA 92057
Phone: (858) 229-3360
Global One Technologies
Global One Technologies is a network infrastructure company that also doubles as a cyber security service provider. Its list of offerings includes dark web monitoring, managed cloud email security, web browsing protection, penetration testing, and web application firewalls.
Address: 4749 Oceanside Blvd, Oceanside, CA 92056
Phone: (650) 592-0679
Securus Consulting Group
Based in the coastal town of Encinitas, Securus Consulting Group is a company that focuses solely on cyber and information security. Its services list includes a range of cyber defenses, and it prides itself on understanding the unique needs of companies in the legal, financial, and healthcare sectors.
Address: 533 2nd Street, Suite M Encinitas, CA 92024
Phone: (877) 424-7565
North County Inland Cyber Security Companies
Whether you need cyber security services or tech solutions to help your startup in San Diego, here are some of the best firms in the North County area.
WaveRider Security, Inc.
WaveRider Security is an Escondido-based firm that specializes in delivering and maintaining Tanium security solutions, which is a specific platform for security operations. In addition to IT Hygiene assessments and managed services, the firm also offers endpoint security and mobile device management.
Address: 1835A S Centre City Pkwy, Escondido, CA 92025
Phone: (858) 224-0020
CMIT Solutions of San Diego North
CMIT Solutions is a company that boasts custom information technology solutions for offices, workers, and businesses. Along with standard IT products like networking deployment and consulting, CMIT Solutions can also provide cyber security services such as risk assessments, managed defenses, and more.
Address: 970 W Valley Pkwy #615, Escondido, CA 92025
Phone: (760) 670-4915
IT Tech Pros
If you need IT services in San Diego, this Escondido-based business can provide a lot of value. In addition to the standard range of tech help for companies, IT Tech Pros also provides penetration testing, multi-factor authentication, patch management, and other cyber security services.
Address: 350 State Place, Escondido, CA 92029
Phone: (760) 752-8309
South Bay Cyber Security Companies
Companies looking for cyber security and IT services in San Diego's South Bay region should consider these companies that provide a number of tech offerings.
Skyfall Solutions
Skyfall Solutions is an IT company based in the South Bay that offers businesses of all sizes several different managed services. That includes cloud products, IT support, managed IT solutions, and more. Skyfall can provide tech help to a variety of industries, from healthcare offices to law firms.
Address: 830 Kuhn Dr Chula Vista, CA 91914
Phone: (619) 329-7300
Shore Up Your Digital Defenses in San Diego
Cyber security companies are some of the firms offering top technologies helping San Diego businesses reopen safely. That's because safety doesn't just come down to physical security.
Whether your company is large or small, investing in good cyber security services is paramount to being successful in the digital age. For companies of all sizes based in America's Finest City, we've covered some of the best cyber security services in San Diego.
It's important to note that your own individual cyber security needs will vary depending on your business's circumstances. You may not need all of the services that the firms above supply.
However, it's still important to implement the basics when it comes to cyber security before it's too late to mitigate any damage from a data breach or attack. The best time is now — before the unthinkable happens to your business.