10 Summer Camps for Kids in San Diego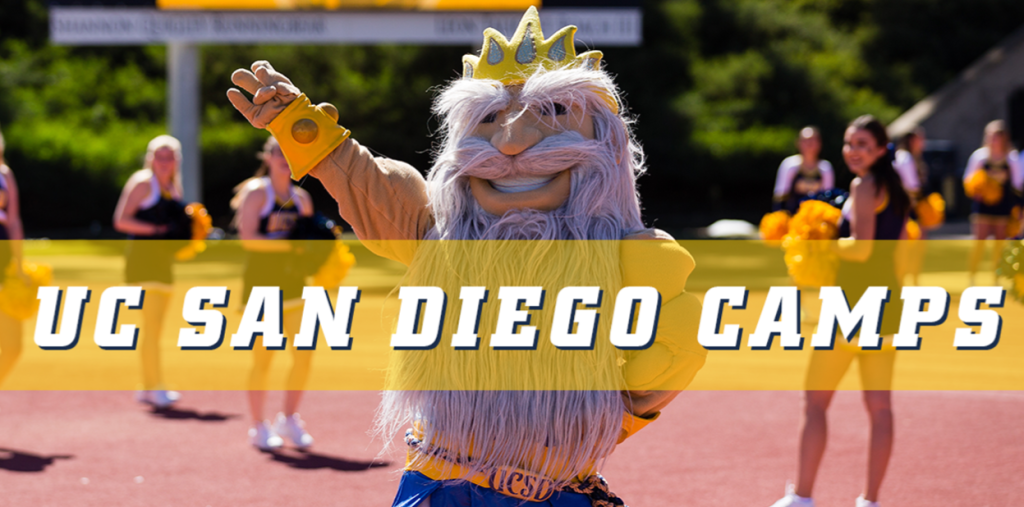 San Diego, California's natural beauty makes it the perfect place for your kids to learn new skills, become better athletes, build relationships, and have a fantastic summer. We've gathered a list of San Diego's best summer camps to help you find one that's the ideal fit for each of your kids and their unique interests.
Sports Camps in San Diego
If your kids are passionate about athletics and have a sport they love to play, San Diego has a camp for them. Check out these options for sports camps in San Diego: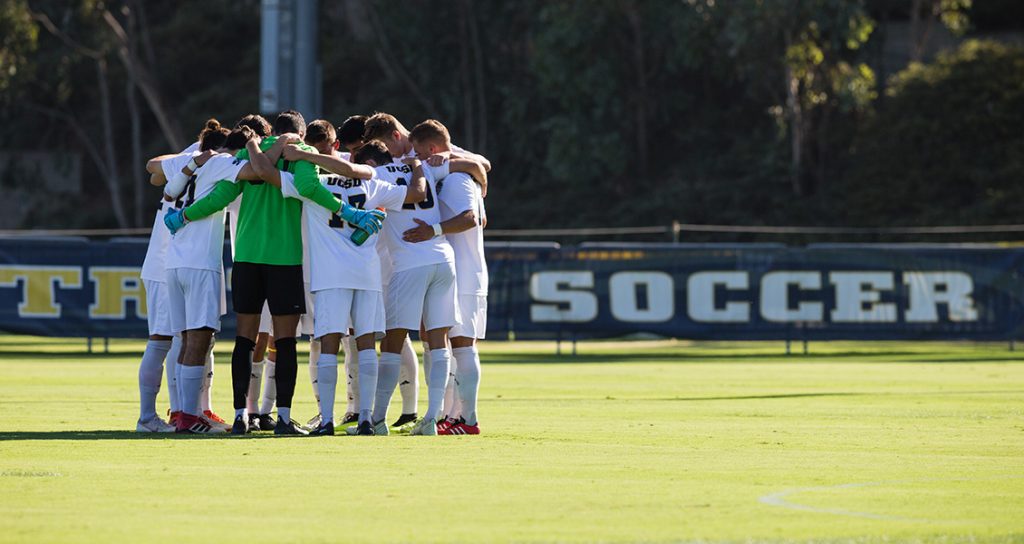 1. UC San Diego Sports Camps
If your kids are passionate about athletics, there's no better place for them to go this summer than the UC San Diego campus. Just above the Pacific Ocean and home to thousands of full-time students throughout the school year, UC San Diego's campus is both breathtakingly beautiful and incredibly welcoming to younger students.
UC San Diego offers several sports camp options, including:
Men's Basketball Camps
Women's Basketball Camps
Baseball Camps
Crew Camps
Men's Soccer Camps
Women's Soccer Camps
Women's Volleyball Camps
Softball Camps
Swim Camps
Tennis Camps
Sports Performance Camps
Cheer Camps
While enjoying the camp experience, your kids get to learn under the supervision of the UC San Diego coaching staff and stay at a nearby hotel. While all of the school's summer camp options are phenomenal, we've been especially impressed by their summer crew camp program and boys' and girls' basketball camps.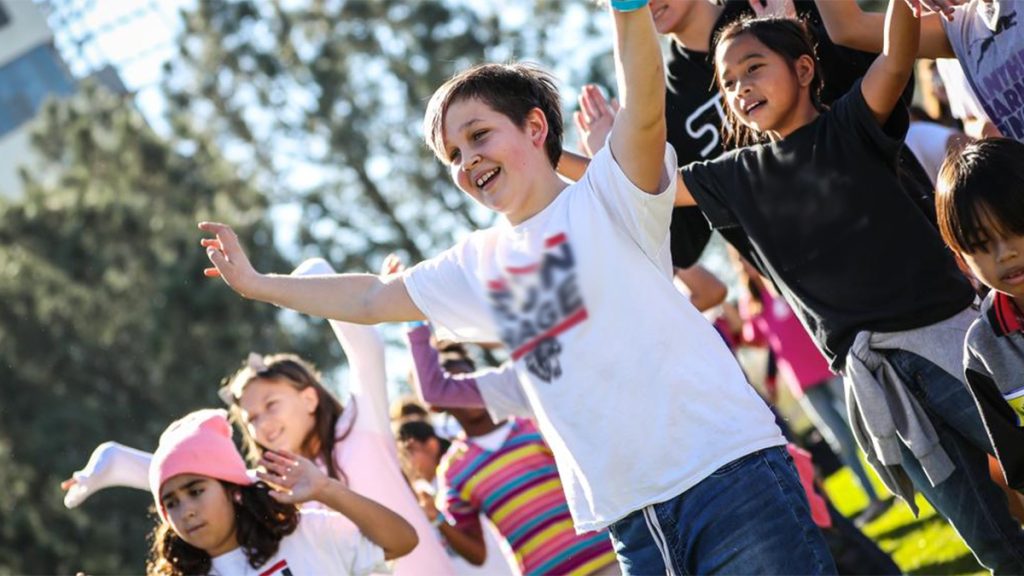 2. USD Sports Camps
If your kids are looking to build their skills as athletes and be pushed by some of San Diego's best coaches, USD Sports Camps are just right for them. These camps, hosted by the University of San Diego, help kids learn how to be team players, take responsibility for their actions in-game and out-of-game, and build friendships with other athletes from all over the country.
The USD sports camp programs are supervised by NCAA Division 1 coaches and players, giving your kids a chance to learn from the best of the best. In addition, campers will live on-campus at USD during the camp experience, helping them see more of the college experience while they build their athletic abilities.
If you're a USD alumni, bear in mind that your kids may be able to go to one of USD's sports camps for a discounted price! Camp options include:
USD Team Camps
Baseball Camps
All-Sports Camps
Boys' Basketball Camps
Girls' Basketball Camps
Nike Cross Country Camps
Football Camps
Nike Junior Golf Camps
Rowing Camps
Boys' Soccer Camps
Girls' Soccer Camps
Softball Camps
Swimming Camps
Nike Tennis Camps
Volleyball Camps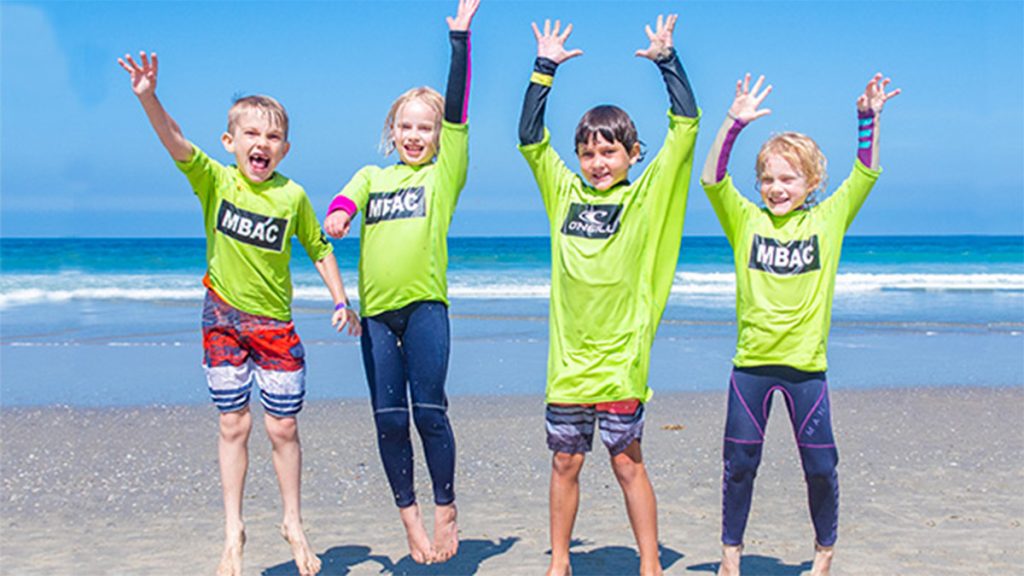 3. The Watersports Camp
The Watersports Camp in San Diego offers ocean experiences for ages six to 17, including sailing, surfing, wakeboarding, and even marine biology. Meeting throughout the spring and summer at the Mission Bay Aquatic Center, this camp is perfect for kids who want to get out in the sun and try something new.
For kids with a free weekend who want an unforgettable experience, the Weekend Enrichment wakeboarding programs are a fantastic option. These programs get kids out on the water for several hours in the morning, equipping newcomers to wakeboarding and presenting more experienced kids with a fun challenge.
For a full-day camp experience, the summer camp program is exciting, educational, and extremely fun. Camp options for the summer include:
Wakeboarding
Junior Wakeboarding
Nautique Wakeboarding
Surfing
Junior Surfing
Basic Sailing
Adventure Sailing
Hobie Cat Sailing
Marine Science
Stand-Up Paddling
Kayaking
Intro to Watersports
The Watersports Camp also offers several half-day camp options, including:
AM or PM Paddling
PM Basic Sailing
AM or PM Surfing
PM Wakeboarding, Kneeboarding, and Tubing
For local families who want to get their kids out on the water this spring and summer, there's no better way to do it than participating in a Watersports Camp Program. Whether it's just a weekend morning or a longer stretch in the summer, your kids are guaranteed to have a blast.
4. Soccer Shots SD
Soccer Shots in San Diego is a $300-per-week soccer camp that puts a big emphasis on character development. They're all about helping kids learn valuable life lessons through soccer and making athletics fun, challenging, and rewarding. Their programs last throughout the summer and combine high-quality coaching and mentoring with a comprehensive soccer curriculum.
Soccer Shots is a nationally renowned camp program with sponsorships from Umbro, the US Soccer Foundation, and more. They're also ranked in the top children's soccer franchises in the US and Entrepreneur Mag's 500 Best Franchises for 2020 — and kids love the camps!
San Diego STEM Camps
For kids who love to learn about and explore our fascinating world, San Diego has plenty of engaging STEM (Science, Technology, Engineering, and Mathematics) camps to check out. Below are some of our favorites.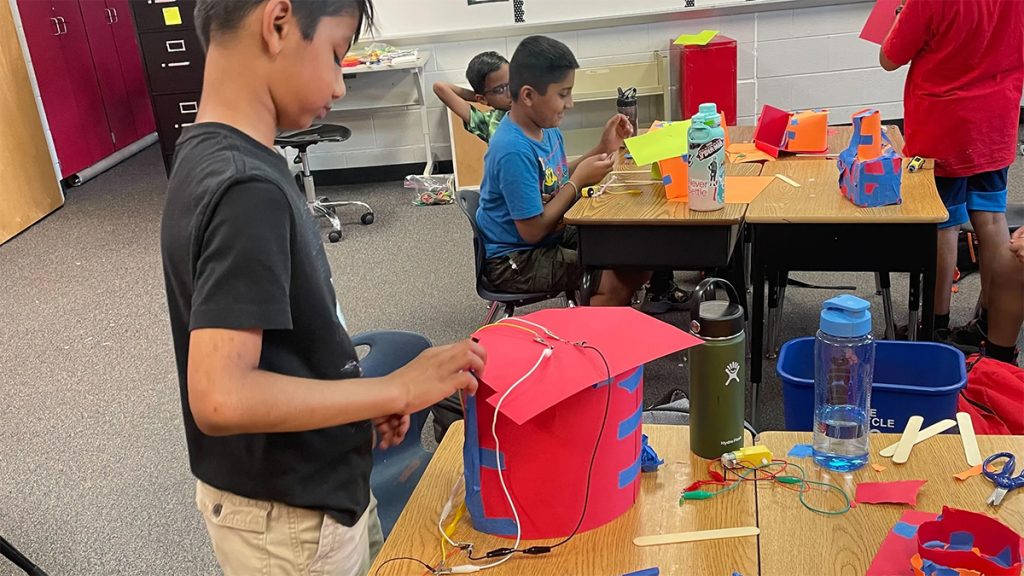 5. iD Tech STEM Camps – Held at UCSD
iD Tech STEM Camps are the self proclaimed #1 STEM summer camp in the world. iD Tech STEM camps held at UCSD are a unique opportunity for students to explore their interests in science, technology, engineering, and math while learning from experienced instructors and industry professionals. The program is designed to provide a hands-on, immersive experience for students in a fun and supportive environment.
The curriculum of the iD Tech STEM camps covers a range of topics, from coding and robotics to game design and 3D printing. Students can choose to specialize in a particular field or explore multiple areas of interest. The program is designed for students of all skill levels, from beginners to advanced learners.
Overall, iD Tech STEM camps held at UCSD offer an exciting and engaging experience for students who are interested in STEM fields. With expert guidance, cutting-edge technology, and a supportive community of peers, students will gain valuable skills and knowledge that will benefit them in their academic and professional careers.
6. KidzToPros Summer Camps
KidzToPros takes a unique approach to the summer camp experience, providing kids with opportunities to build their skills in the arts, STEM, and sports. Their camp options include robotics, sports, coding and game design, performing arts, creative and digital arts, and their maker and design workshop. Each of these camps is available for kids between four and 14 years old.
The experience at KidzToPros Summer Camps includes a mix of scheduled activities and camper choice activities, giving kids plenty of freedom to figure out what they love to do. For kids with developing interests in technology, creativity, athletics, and more, KidzToPros is a fantastic outlet and learning experience.
KidzToPros currently has four temporary locations at grade schools in the La Jolla area. If you're looking for a local opportunity to challenge, enrich, and empower your kids this summer, check them out!
7. San Diego Unified Extended School Year
This free program is available to any students at certain local schools in the San Diego Area. Unlike many of the other camps we're ranking today, the SD Unified Extended School Year program is completely free and offers families an opportunity to extend learning beyond the typical August-May schedule.
Taking place between June 20 and July 21, the San Diego Unified Extended School Year Program is available to students enrolled at a significant portion of the grade schools in the San Diego area. To find out whether your kids are eligible, visit San Diego Unified San Diego school finder.
More San Diego Summer Camps To Explore
If you still haven't found the right fit for your kids, don't worry. Here are  three more  fantastic summer learning experiences to consider.
8. La Jolla Music Society
The La Jolla Music Society (LJMS) at The Conrad, 7600 Fay Ave. in La Jolla, doesn't offer typical summer camps for youth but offers many learning and engagement opportunities at their spectacular location during their SummerFest chamber music festival, July 28-August 26.
For more information: https://theconrad.org/education/our-programs/
9. SeaWorld Camp
SeaWorld San Diego offers several camp experiences to different ages ranging from grades 1-2 to grades 5-6. Their programs sell out fast, but the Xtreme Sea Creatures Day Camp for grades 5-6 is still open for summer 2023!
The SeaWorld San Diego Xtreme Sea Creatures Day Camp gives kids an opportunity to visit the world-famous animal attractions at the camp, participate in hands-on learning activities, and try unique games and crafts throughout the day.
Camp times at SeaWorld are from 8:30-3:00 on weekdays, and the program is currently available for select weeks in July and August.
10. Camp CaHiTo at Balboa Park
For campers ages five to 13, Camp CaHito is a day camp that gives kids access to gorgeous hikes, arts and crafts projects, and much more. The Camp CaHiTo program lasts throughout the summer and costs just over $350 a week.
Located in beautiful Balboa Park, this program also has something unique to offer older students: their DASH/CIT program. For anyone entering 9-12th grade in the upcoming fall, this program is available throughout the week as well.
Camp CaHiTo is organized by Camp Fire San Diego, an organization that is passionate about helping kids find what they love to do and giving them unique opportunities to do it. During one of their programs, kids can stretch their creativity, their athletic ability, their social skills, and much more. It's a well-rounded summer camp experience with something for everyone!
Tons of Fun Experiences for Kids in SD
Even if your kids don't end up in a San Diego summer camp this year, there's plenty to see, explore, and experience in the city and the surrounding areas as a family.
Hiking, visiting the marina, exploring local farmers' markets and vendors, and taking a road trip to another part of the state are just a few ways to get the summer camp experience without signing up for an official program. If you can't get your kids involved with a camp this year due to schedule or budget conflicts, make sure to still make the most of all San Diego has to offer your family!
The hero image in this article is courtesy of UC San Diego