Where to Go for Taco Tuesday in La Jolla
It should come as no surprise that you can find some of the best Mexican food in San Diego, and Taco Tuesday is no exception. Taco Tuesday isn't an occasional indulgence in Southern California; it's a beloved weekly tradition! From beer battered to grilled, from classic cod to rare taco-fillings, restaurants in La Jolla, California have fierce competition for the best tacos. We did some serious food research to put together a list of our top recommends for Taco Tuesday in La Jolla.
Puesto La Jolla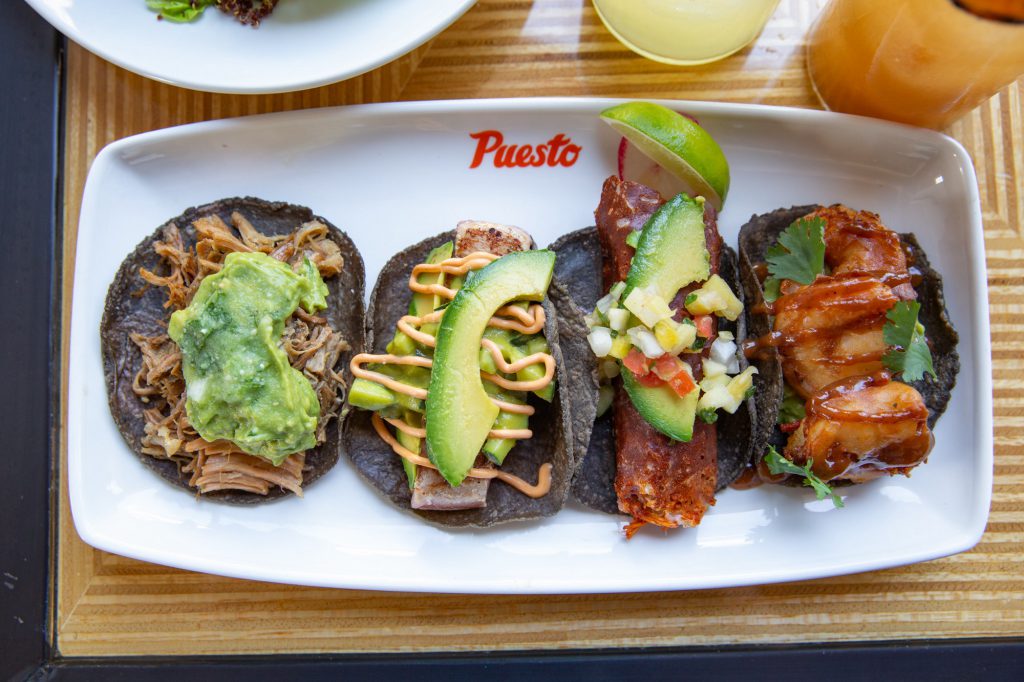 Taco Tuesday at Puesto is a great deal. The popular La Jolla restaurant offers their Taco Tuesday specials from 3pm-close, and includes:
Tacos for $3.50
Puesto Perfect Margaritas for $9 (from 3pm-5pm)
Model Especial Cans for $3.50
We love the taco selection here, particularly their Chicken Al Pastor, Maine Lobster, Carnitas, and Zucchini & Cactus (a combination you definitely won't find anywhere else in La Jolla!). Their drinks are great, as well, and their version of a traditional margarita is great on a hot day.
Puesto is located at 1026 Wall St, La Jolla, CA 92037.
[ad size=728×90]
Galaxy Taco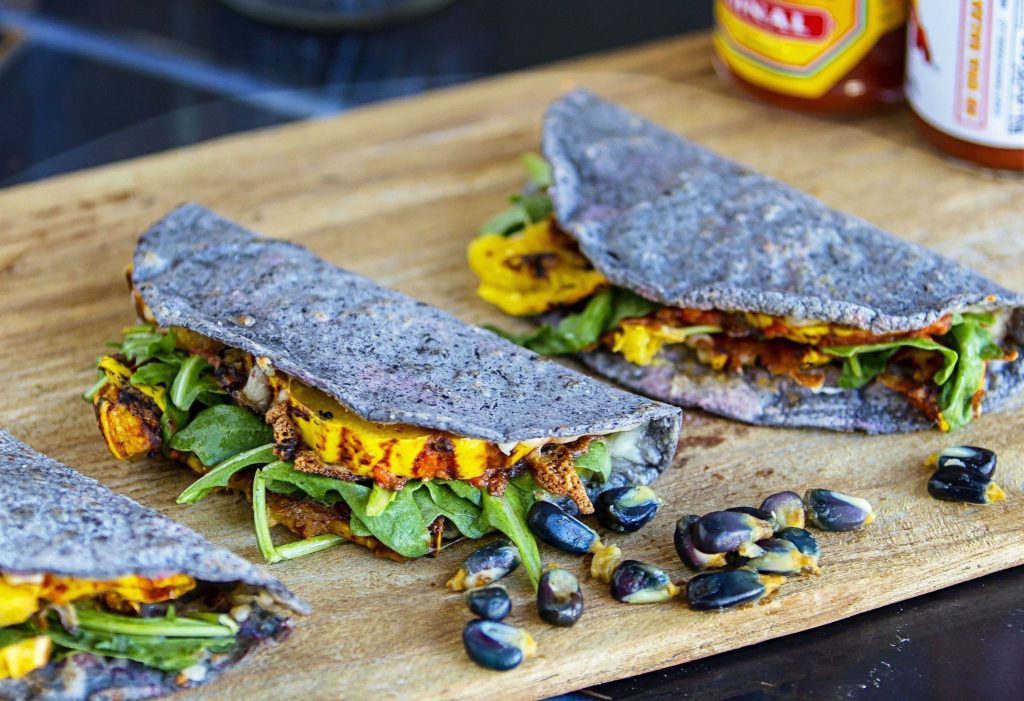 Galaxy Taco opened in 2014 and is still one of the most popular taco spots in La Jolla. The second restaurant of George's at the Cove's Trey Foshee and located at La Jolla Shores, this cute restaurant is known for its unusual take on traditional Mexican cuisine.
Every Tuesday, Galaxy offers a #TacoTuesdayTakeover, where a guest chef creates three additional tacos for the menu. The special runs from 5pm till close, and is a great way to experience something a little different that isn't normally on the menu.
Traditional taco options include Chicken Tinga, Grilled Fish, Mushroom, and Barbacoa Short Rib — all on delicious handmade blue corn tortillas.
Galaxy Taco is located at 2259 Avenida De La Playa, La Jolla, CA 92037.
Jose's Courtroom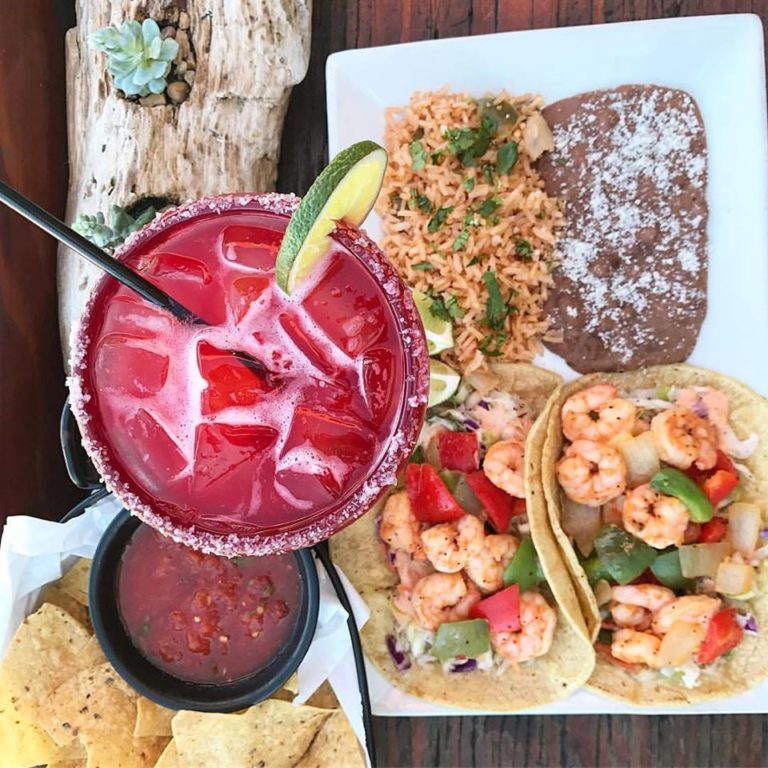 Jose's Courtroom is a great place to unwind after a day at the beach or exploring La Jolla! Situated right on Prospect with a great view of the water and a breezy patio, Jose's offers all kinds of traditional Mexican cuisine; including tacos! Their Taco Tuesday special goes from 3pm-6pm and includes:
$3 Bud Light, Pacifico, & Dos XX Draft Beer
$4 Well Cocktails, House Margaritas, & wines by the glass
$5 Cheese Quesadilla, Street Tacos (4): Pollo Asado or Carnitas, Flautas (2): Chicken or Beef
Jose's is located at 1037 Prospect St., La Jolla 92037.
[widget id="text-2″]
Verdes El Ranchero

Lovingly known as The Ranch, this La Jolla restaurant has been around since 1945. It's mere blocks from the beach, and serves up yummy classic Mexican dishes along with a renowned cheese crisp. Their Taco Tuesday runs all day, and includes:
$2 street tacos, including carne asada, carnitas and pollo asada
$3 beer-battered fish tacos
Verdes El Ranchero is located at 7404 La Jolla Blvd., La Jolla, CA 92037.
[ad size=728×90]
Shore Rider

Shore Rider is located at La Jolla Shores and is just a few quick steps from the beach, making it a perfect Taco Tuesday destination after a day out kayaking or snorkeling. Their Taco Tuesday specials run from 3pm til close, and include:
$4 Model 16 oz. drafts
$3.50 street tacos (carnitas, chicken tinga, carne asada, blackened shrimp)
$4 specialty tacos (Baja Fish and Grilled Fish)
$4 specialty dishes, including a TJ Dog, Carnitas Mulita, Ceviche Tostada, and a Potato Flauta
Shore Rider is located at 2168 Avenida De La Playa, La Jolla CA 92037.