35 Must-Do Things to Do in San Diego: Your Ultimate Guide to Fun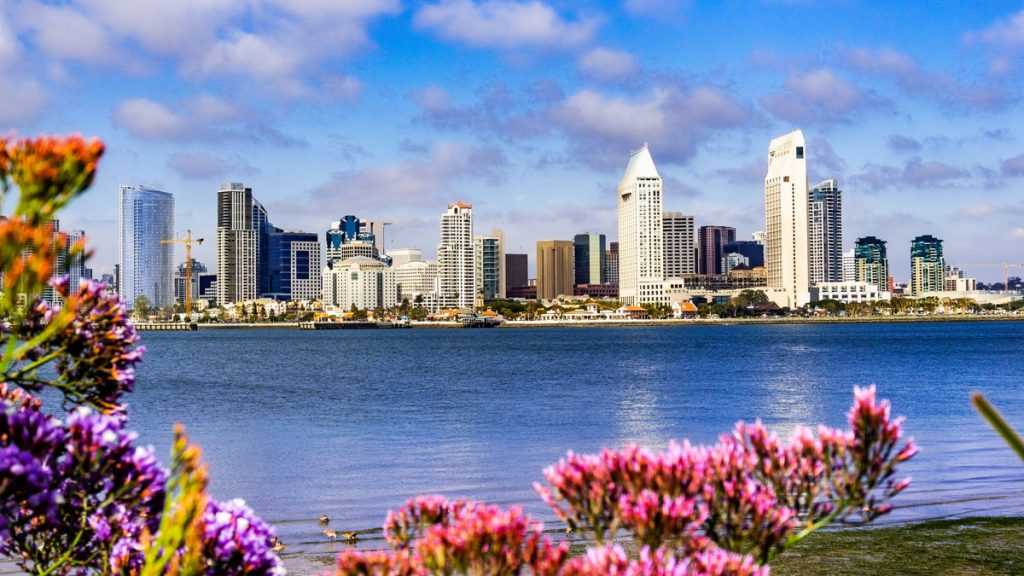 This post is part of our Best Dispensary in San Diego series, sponsored by Cannabist.
Welcome to sunny San Diego, a city that delights with its vibrant neighborhoods and endless possibilities for exploration. From Old Town's historic charm to the trendy streets of North Park, each neighborhood has its own unique character and attractions. Dive into the iconic beach culture of Pacific Beach, immerse yourself in the art scene of La Jolla, or embark on a culinary adventure in the Gaslamp Quarter. With its stunning coastline, diverse neighborhoods, and abundant activities, you'll never again ask what to do in San Diego. Because San Diego offers something for every traveler. Get ready to discover the best of this coastal gem as we take you on a tour of its captivating cities and show you first-hand all the marvelous things to do in San Diego.

What to Do in La Jolla
Beachy, bodacious and booming with potential adventure – La Jolla, is a captivating city within San Diego. Known for its picturesque coastal views, and world-class dining, La Jolla offers a unique blend of natural beauty and cultural experiences. This seaside jewel will also thrill you with sensational shopping, including incredibly high-quality cannabis products at Cannabist in San Diego. Whether you are looking for a great CBD product, a surfing adventure on the Pacific coast, or the best street taco you've ever eaten – La Jolla is the place. From stunning beaches to scenic parks and cultural hotspots, let's embark on a journey to discover the best of La Jolla
La Jolla Cove
Tourists and locals alike love La Jolla Cove for good reason. This is a picturesque beach known for its crystal-clear waters, stunning cliffs, and abundant marine life. It's perfect for swimming, snorkeling, and diving, with the opportunity to spot seals and sea lions.
Address: 1100 Coast Blvd, La Jolla, San Diego, CA 92037
Birch Aquarium at Scripps Institution of Oceanography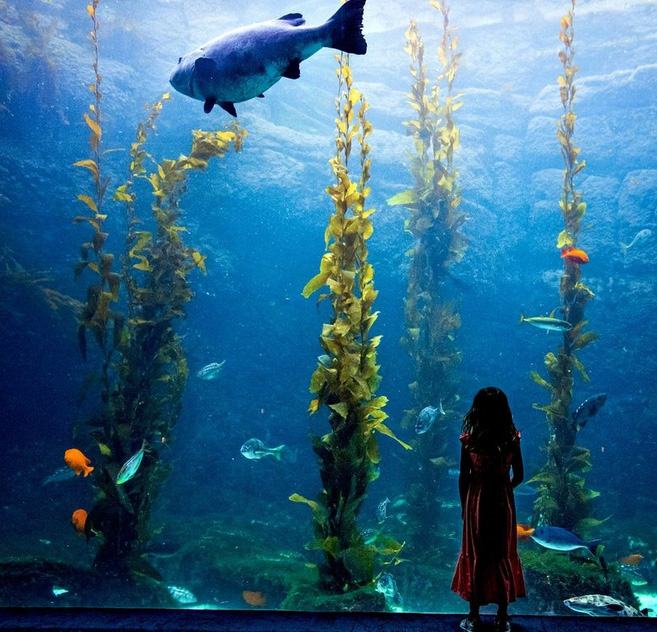 The Birch Aquarium offers a fascinating journey into the underwater world. Explore interactive exhibits, learn about marine conservation, and marvel at colorful fish, sharks, and coral reefs.
Address: 2300 Expedition Way, La Jolla, San Diego, CA 92037
Website: https://aquarium.ucsd.edu/
Torrey Pines State Natural Reserve
This reserve showcases the beauty of the California coastline with its dramatic cliffs, rare Torrey pine trees, and scenic hiking trails. It displays breathtaking views of the Pacific Ocean and opportunities for birdwatching.
Address: 12600 N Torrey Pines Rd, La Jolla, San Diego, CA 92037
Website: https://www.parks.ca.gov/?page_id=657
La Jolla Shores Park
One of the most beloved and treasured San Diego activities is visiting La Jolla Shores Park. This family-friendly beach has soft sand, gentle waves, and ample space for picnics and beach activities. It's ideal for swimming, kayaking, and learning to surf.
Address: 8300 Camino Del Oro, La Jolla, San Diego, CA 92037
Mount Soledad Veterans Memorial
Mount Soledad offers panoramic views of San Diego, making it a popular spot for sightseeing. The Veterans Memorial atop the hill honors military veterans and provides a peaceful and reflective atmosphere.
Address: 6905 La Jolla Scenic Dr S, La Jolla, San Diego, CA 92037
Website: http://www.soledadmemorial.com/
La Jolla Playhouse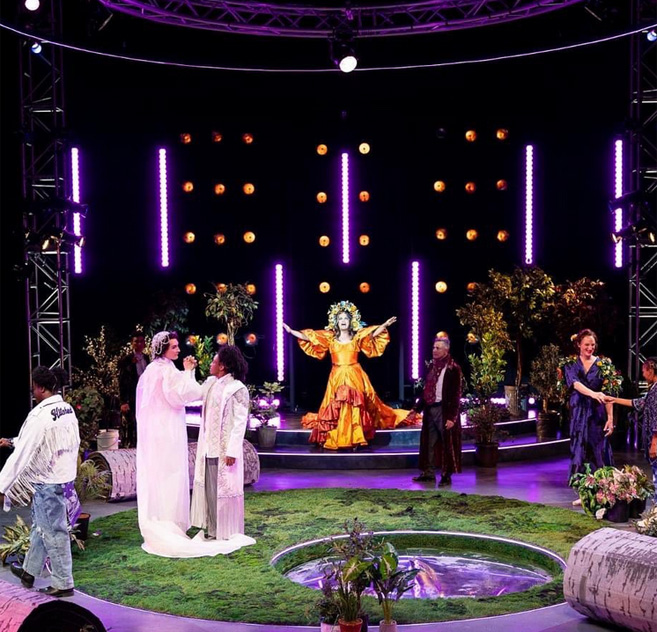 Ready for smashing entertainment? La Jolla Playhouse is a renowned theater showcasing innovative and thought-provoking productions. It has nurtured many world-premiere plays and musicals that have gone on to Broadway success.
Address: 2910 La Jolla Village Dr, La Jolla, San Diego, CA 92037
Website: https://lajollaplayhouse.org/
The Comedy Store
Buckle in for serious belly laughs because The Comedy Store is a legendary comedy club that has hosted famous comedians and continues to showcase top-notch stand-up performances. It's a great place to enjoy laughter and entertainment.
Address: 916 Pearl St, La Jolla, San Diego, CA 92037
Website: https://thecomedystore.com/la-jolla/
What to Do in North County Coastal
Now, let's explore the beautiful North County Coastal region in San Diego. With its stunning coastal landscapes and laid-back vibe, this area offers a wealth of activities and attractions. From the pristine beaches of Encinitas to the charming coastal town of Del Mar, get ready for a memorable adventure in North County Coastal.
Swami's Beach
Enjoy consistent waves and stunning coastal views at this popular surf spot. Its picturesque setting and ideal surfing conditions make it a favorite among locals and visitors.
Address: 1298 S Coast Hwy 101, Encinitas, CA 92024
Cedros Avenue Design District
Discover unique boutiques, art galleries, and home décor stores in this charming shopping district. Its eclectic mix of shops and vibrant atmosphere make it a delightful destination for shopping and exploring.
Address: Cedros Ave, Solana Beach, CA 92075
Website: https://www.cedrosavenue.com/
Cardiff State Beach
Relax on the sandy shores or catch some waves at this scenic beach. Its natural beauty and excellent surf breaks make it a favorite spot for beachgoers and surf enthusiasts.
Address: 2500 S Coast Hwy 101, Cardiff, CA 92007
Self-Realization Fellowship Hermitage & Meditation Gardens
Find tranquility and enjoy breathtaking ocean views at this serene retreat. The beautifully landscaped gardens and peaceful ambiance offer a perfect setting for meditation and reflection.
Address: 215 W K St, Encinitas, CA 92024
Website: https://encinitastemple.org/
Leucadia Farmers Market
Experience the vibrant community spirit at this lively farmers market. With fresh produce, local crafts, and live music, it's a fantastic place to support local vendors and enjoy a fun-filled day.
Address: Paul Ecke Central Elementary School, 185 Union St, Encinitas, CA 92024
Website: https://leucadiafarmersmarket.com/
San Diego Botanic Garden
Immerse yourself in the beauty of nature at this expansive garden. Explore themed gardens, admire the diverse plant species, and enjoy the peaceful surroundings.
Address: 230 Quail Gardens Dr, Encinitas, CA 92024
Website: https://www.sdbgarden.org/
Encinitas Moonlight Beach Concerts
Delight in free live music concerts during the summer at Moonlight Beach. Enjoy the sounds of talented musicians, have a picnic, and soak up the lively beach atmosphere.
Address: Moonlight Beach, Encinitas, CA 92024
Solana Beach Coastal Rail Trail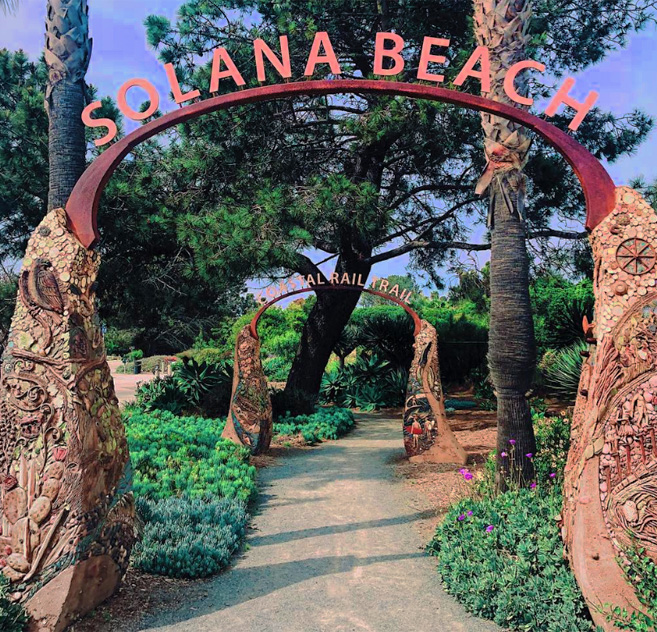 Take a leisurely walk or bike ride along this scenic trail. Offering breathtaking coastal views, it's a perfect way to enjoy the natural beauty of North County Coastal.
Address: Solana Beach, CA 92075

What to Do in North County Inland
Now, let's venture into the North County inland of San Diego, where rolling hills and picturesque valleys await. This region's vineyards, hiking trails, and historic towns offer a different charm. From wine tasting in Temecula to exploring the quaint town of Escondido, get ready to discover the hidden gems of North County inland.
San Diego Zoo Safari Park
This is a tried-and-true stop among San Diego attractions. Immerse yourself in a unique wildlife experience at the San Diego Zoo Safari Park. With expansive open-air exhibits and interactive shows, this park offers an opportunity to see a wide variety of animals up close.
Address: 15500 San Pasqual Valley Rd, Escondido, CA 92027
Website: https://www.sdzsafaripark.org/
Stone Brewing World Bistro & Gardens
Whether you love a good pint or are a craft beer aficionado, this is the place to be. Visit Stone Brewing, a renowned craft brewery offering a vibrant beer garden, delicious food, and a vast selection of craft beers. Enjoy the relaxed atmosphere and sample their award-winning brews.
Address: 1999 Citracado Pkwy, Escondido, CA 92029
Website: https://www.stonebrewing.com/
Felicita County Park
Stuffed with nature, and blooming with natural bounty, discover the natural beauty of Felicita County Park. It features serene trails, picnic areas, and picturesque scenery. It's a great spot for hiking, nature walks, and family outings.
Address: 742 Clarence Ln, Escondido, CA 92029
Website: https://www.sdparks.org/content/sdparks/en/park-pages/Felicita.html
California Center for the Arts, Escondido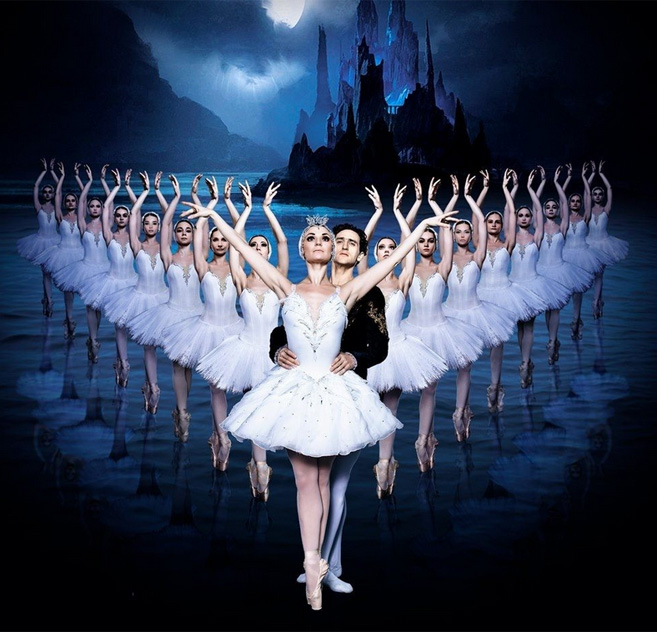 Experience the vibrant arts and culture scene at this multi-purpose cultural complex. From art exhibitions and live performances to educational programs, the California Center for the Arts offers diverse artistic experiences.
Address: 340 N Escondido Blvd, Escondido, CA 92025
Website: https://artcenter.org/
Queen Califia's Magical Circle
Step into a whimsical world of art at Queen Califia's Magical Circle, a sculpture garden created by renowned artist Niki de Saint Phalle. Explore the colorful mosaic sculptures and enjoy the imaginative setting.
Address: 3333 Bear Valley Pkwy, Escondido, CA 92025
Website: https://www.escondido.org/queen-califias-magical-circle.aspx
What to Do in Central San Diego
If you're wondering what to do in San Diego, Central SD will satisfy your curiosity once and for all. This vibrant region is filled with iconic landmarks, cultural hotspots, and bustling neighborhoods. From the world-famous Balboa Park to the historic Gaslamp Quarter, there's plenty to explore and discover in the central part of San Diego.
Balboa Park
Known as the cultural heart of San Diego, Balboa Park is a sprawling urban park filled with museums, gardens, and attractions. With its stunning architecture, lush green spaces, and diverse range of activities, Balboa Park offers something for everyone.
Address: 1549 El Prado, San Diego, CA 92101
Website: https://www.balboapark.org/
USS Midway Museum
All aboard! Step aboard the USS Midway, an iconic aircraft carrier turned museum. Discover the rich history of this floating city, explore interactive exhibits, and even climb into the cockpit of various aircraft.
Address: 910 N Harbor Dr, San Diego, CA 92101
Website: https://www.midway.org/
Gaslamp Quarter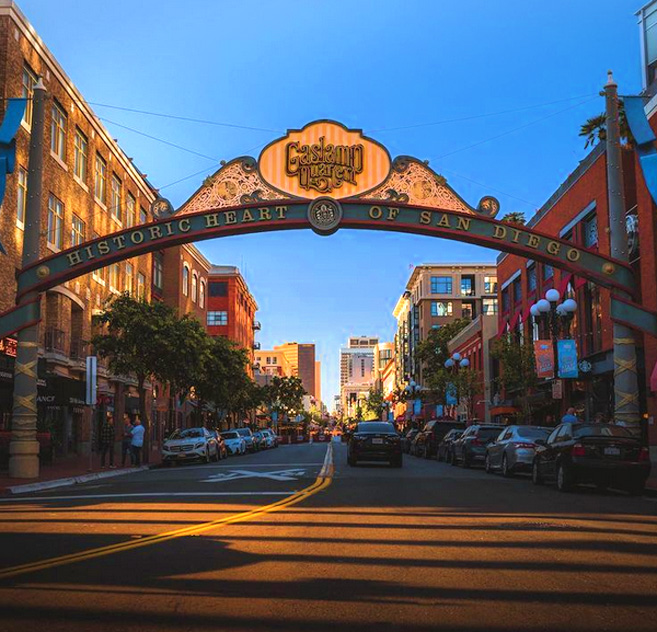 Well known for its electric nightlife, experience the vibrant entertainment district of downtown San Diego. The Gaslamp Quarter offers a lively atmosphere with a plethora of restaurants, bars, shops, and live music venues, making it a popular destination for locals and visitors alike.
Address: Gaslamp Quarter, San Diego, CA 92101
Website: https://www.gaslamp.org/
San Diego Zoo
Visit the world-renowned San Diego Zoo, home to a vast array of animal species from around the globe. Explore the beautifully landscaped exhibits, catch educational shows, and witness fascinating wildlife up close. Of course, if you are in San Diego with kids, the zoo is a fabulous destination, promising fun for the whole family.
Address: 2920 Zoo Dr, San Diego, CA 92101
Website: https://zoo.sandiegozoo.org/
Little Italy
Immerse yourself in the charm of Little Italy, a vibrant neighborhood known for its Italian heritage, delicious cuisine, and lively atmosphere. Stroll along the streets lined with quaint shops, art galleries, and top-notch eateries, and savor authentic Italian flavors.
Address: Little Italy, San Diego, CA 92101
Website: https://www.littleitalysd.com/
What to Do in East County San Diego
As we continue our journey through the different things to do in San Diego, let's now head east to the sprawling landscapes of East County San Diego. This diverse region offers a mix of natural wonders and outdoor adventures. From hiking through Anza-Borrego Desert State Park to exploring the quaint towns of Julian and Alpine, there's a wealth of experiences waiting to be discovered in East County. And if you're thinking about San Diego vacation ideas, this area is sure to please.
Mount Helix Park
You will enjoy breathtaking panoramic views of San Diego County from the summit of Mount Helix. This popular park features a large amphitheater, picnic areas, and a historic cross.
Address: 4901 Mt Helix Dr, La Mesa, CA 91941
Website: www.mounthelixpark.org.
Santee Lakes Recreation Preserve
If relaxing in nature is your thing, you'll want to Immerse yourself in nature at Santee Lakes, a beautiful park and campground with seven scenic lakes. Go fishing, rent paddle boats, or explore the hiking trails while enjoying the serene surroundings.
Address: 9310 Fanita Pkwy, Santee, CA 92071
Website: www.santeelakes.com.
Summers Past Farms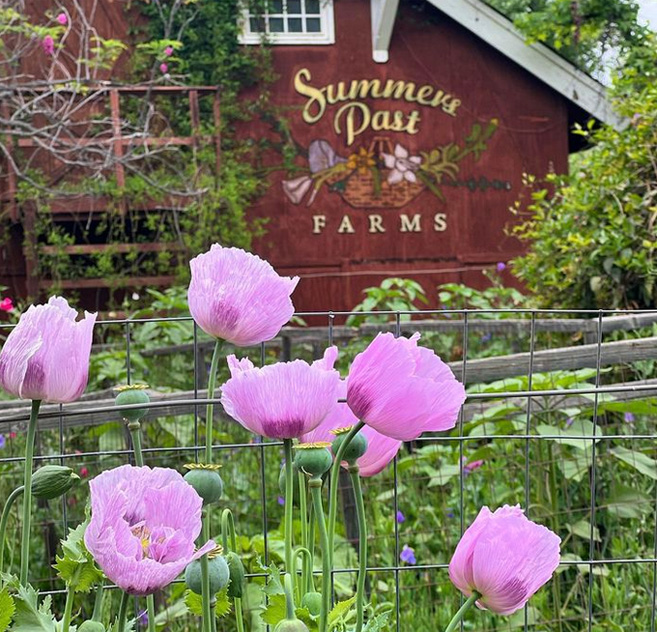 Experience the charm of Summers Past Farms, a unique destination featuring beautiful gardens, a lavender field, a gift shop, and a whimsical tea garden. Enjoy a peaceful retreat and browse their handmade crafts and natural products selection.
Address: 15602 Olde Hwy 80, Flinn Springs, CA 92021
Website: www.summerspastfarms.com.
Steele Canyon Golf Club
Golf enthusiasts will appreciate the scenic beauty and challenging courses at Steele Canyon Golf Club. With three 9-hole layouts surrounded by natural landscapes, this golf club offers a memorable golfing experience.
Address: 3199 Stonefield Dr, Jamul, CA 91935
Website: www.steelecanyon.com.
Viejas Casino & Resort
For those seeking entertainment, Viejas Casino & Resort offers a Las Vegas-style experience with a variety of gaming options, live entertainment, dining venues, and a luxurious resort hotel.
Address: 5000 Willows Rd, Alpine, CA 91901
Website: www.viejas.com
What to Do in South Bay San Diego
Are you beginning to get the idea that there is virtually no end to San Diego activities for you and your loved ones? Well, hang on because there is more. Now let's explore the charming South Bay region of San Diego. With its laid-back coastal vibe and rich cultural heritage, South Bay offers a unique experience. From relaxing on the sandy beaches of Coronado to exploring the vibrant neighborhoods of Chula Vista and National City, South Bay has something for everyone to enjoy.
Silver Strand State Beach
You will savor and soak up the pristine sandy beaches and gentle ocean waves at Silver Strand State Beach. This scenic coastal stretch offers great sunbathing, picnicking, beach volleyball, and water sports opportunities.
Address: 5000 CA-75, Coronado, CA 92118
Website: www.parks.ca.gov/?page_id=654.
Living Coast Discovery Center
Discover the wonders of marine life and local wildlife at the Living Coast Discovery Center. This educational facility features interactive exhibits, animal encounters, and scenic nature trails, providing an immersive experience for visitors of all ages.
Address: 1000 Gunpowder Point Dr, Chula Vista, CA 91910
Website: www.thelivingcoast.org.
Aquatica (Sesame Place) San Diego
Beat the heat and have a splashing good time at Aquatica San Diego. This water park offers thrilling water slides, lazy rivers, wave pools, and interactive play areas, making it a perfect destination for family fun and relaxation.
Address: 2052 Entertainment Cir, Chula Vista, CA 91911
Website: www.aquatica.com/san-diego.
Chula Vista Elite Athlete Training Center
Sports enthusiasts can visit the Chula Vista Elite Athlete Training Center, which serves as a world-class training facility for Olympic and Paralympic athletes. Explore the center's grounds, watch athletes in action, and learn about their inspiring journeys.
Address: 2800 Olympic Pkwy, Chula Vista, CA 91915
Website: www.trainchulavista.com.
Rohr Park
Nature puts on a brilliant performance at Rohr Park, a spacious green space with walking trails, picnic areas, and sports fields. Take a leisurely stroll, have a family picnic, or engage in recreational activities like baseball, soccer, and disc golf.
Address: 4548 Sweetwater Rd, Bonita, CA 91902
Website: www.chulavista.gov/.
Still looking for things to do in California? We hope we've satisfied your curiosities about what to do in San Diego. This lively city and surrounding areas beckon with its diverse neighborhoods, stunning coastal beauty, and endless opportunities for adventure. Whether you seek beachside bliss, cultural immersion, or outdoor exploration, this vibrant city has it all. Embrace the San Diego spirit and create unforgettable memories in America's Finest City.