Where to Buy The Best Christmas Trees in San Diego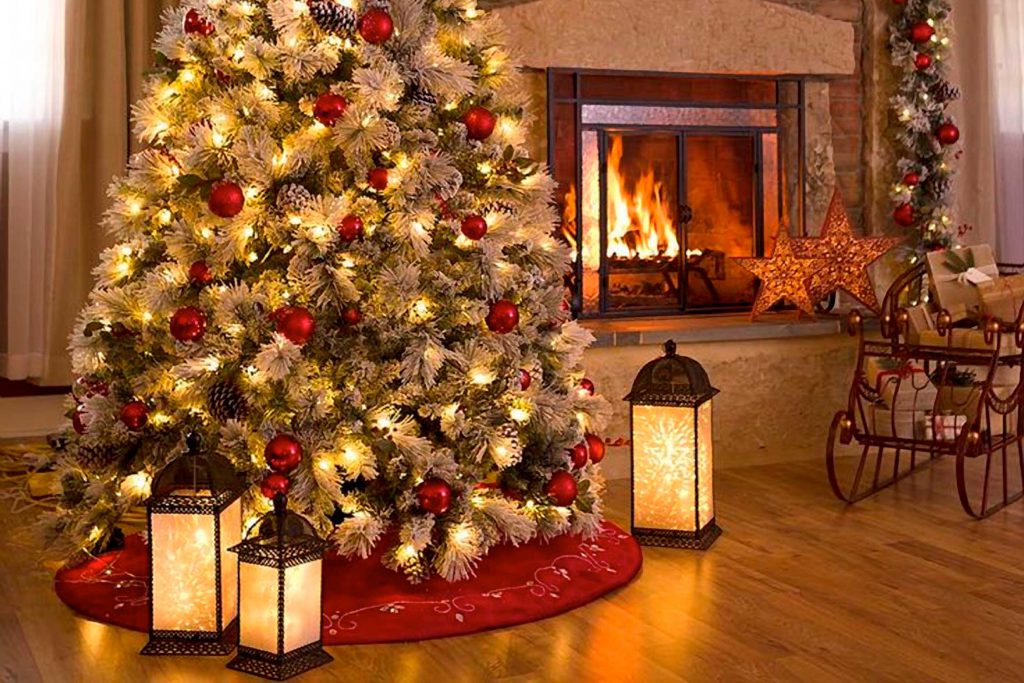 Ready to fill your home with the scent of fresh-cut pine? Look no further! We've rounded up some of the best Christmas Tree farms in San Diego, from u-pick ranches where you can cut your own to family-owned farms with incredible selections of pre-cut trees. These fantastic, family-owned San Diego tree farms are just a short drive away, so bring the whole family and ring in the holiday season the right way!
https://www.instagram.com/p/Bq3Vw3dFk0Z/
Mr. Jingle's Christmas Trees
6710 La Jolla Blvd., La Jolla 92037
Open 7 days a week, 11am-9pm
Mr. Jingles in La Jolla is a second generation family-owned Christmas Tree business that operates several locations throughout the country. Their trees are all freshly cut, loaded onto trucks, and shipped to each of our locations from the beautiful Cascade Mountains in Oregon each season. The one in La Jolla is a fun one-stop shop for all things Christmas: along with five different tree types, they also carry fresh garland, wreaths, and other decorations. And don't forget to pick up a free Christmas bow and candy cane on your way in!
Once you select your tree, they'll help you with a custom fit water bowl so your tree stays healthy and fresh throughout the season. If you have your own stand, make sure to bring it and they'll put it on for you! They'll help you secure the tree to your vehicle and ensure a safe, smooth ride home. You can also choose one of their delivery options and packages, which might be an easier way to go if you're driving from San Diego.
[ad size=728×90]
Family Christmas Tree Farm (U-pick)
300 Pepper Drive, El Cajon
Open 9am-8:30pm, 7 days a week
This ten-acre, family-owned farm in El Cajon kicks off the season the day after Thanksgiving, and you can pick from a huge selection of native California Monterey Pine trees —— they provide the saw for cutting and the twine to secure the tree to your car. In addition to the u-chop experience, there's an abundance of pre-cut tree varieties (Douglas Fir, Grand Fir) as well as potted trees, mistletoe, cinnamon brooms, and wreaths to choose from. Your freshly cut tree is flocked and picked up after it has had time to dry, which shouldn't be a problem since the hay wagon rides, farm animals. and straw-bale playpen most definitely merit a second visit!
This family farm's first Christmas tree season was in 1972, and generation after generation come to cut their tree here each year. It's a wonderful place to partake in this holiday tradition, given the Farm's friendly, small town community vibe that can't be beat —— and you're supporting local agriculture by picking your perfect holiday tree here.
https://www.instagram.com/p/BqaKt5vnBOP/
Pine Tree Acres (U-pick option)
620 Haverford Road, Ramona 92065
Open weekdays 12pm-5pm; weekends 9am-5pm
Pine Tree Acres is a full-service Christmas tree farm that's been in business for more than 25 years in the Ramona area. Choose from a variety of Noble Fir, Grand Fir, Fraser Fir and Nordman trees to take home this Christmas season; or cut your very own Monterey Pine for a fun family activity. This is definitely a fun spot to bring the family on weekends, as there are a bunch of activities happening through December 18th. Kids will love the inflatable party jump, or enjoy ornament and cookie decorating, outdoor games, a small holiday pop-up shop with ornaments and crafts, pony rides, a small petting zoo, and special Santa visits on certain weekends through December 11th.
[ad link="https://www.lajolla.com/article/things-to-do-holidays-in-san-diego/" size="200×200″]
Highland Valley Christmas Tree Farm (U-pick)
18425 Highland Valley Rd., Ramona
Open Thurs & Fri 12pm-4pm.; Sat. & Sun 9am-4pm
Tree cutting and wine is a winning combination at the Highland Valley Tree Farm! Take a road trip up to Ramona, where you'll find this farm nestled next to a whimsical winery, the Principe di Tricase Winery. Families can come and stroll through the groves to choose and cut the perfect tree to cut and take home.
Be on the lookout for the Farm's special Italian wishing tree while you're there! This old tradition will delight your holiday guests (and definitely the younger ones): the tree's piney limbs are filled with written wishes, from guests and the family who own the farm. Choose your tree and they'll come cut, shake, net and even drill a hole in the trunk for your stand at no additional cost. The kids will love the hot cider, the little present they'll receive, and on occasion, Santa Claus even stops by for a visit. There's also an an aviary for watching the birds, a special price wine tasting, and tables and chairs at the Winery if you'd like to have a picnic and sip some wine before you head home. Prices start at $15/ft.
https://www.instagram.com/p/BNdKQLiALam/
Mountain Valley Ranch
842 Highway 78, Ramona 92065
Open 7 days a week, 10am-7pm
Mountain Valley Ranch is a family-owned ranch located a short drive away in Ramona. This is a great spot for families, as there are usually several animals on-site for the kids to pet (including goats and horses). The Ranch is a local favorite (which is also open for u-pick pumpkins each fall) and a great place to experience ' a little Christmas celebration in the country' and pick out your perfect tree for the holidays!
Though they aren't u-pick, they carry a variety of trees including Noble Firs, Douglas Fir, and Grand Firs. Sometimes the Ranch's holiday hours vary, so be sure to give them a call before you head up there.
[ad size=728×90]
Pinery Christmas Trees
14550 1/2 El Camino Real, Del Mar 92014 (Del Mar Horsepark)
Open 7 days a week, 10am-9pm
Pinery Trees is the largest independent retailer of Christmas Trees in Southern California, and they definitely deliver each holiday season. You can either bring the family to one of their San Diego locations, or order online and let them deliver directly to your home. They carry a wide variety of trees, including Douglas Firs, Grand Firs, Noble Firs, and Nordman Firs. Pinery has six locations in San Diego: Bonita, Del Mar, Mission Valley, Rancho Bernardo, Murrieta, and Vista.
Once you have your perfect tree, check out our favorite spots to see Christmas lights in San Diego!