Where to Have the Perfect Spa Day in La Jolla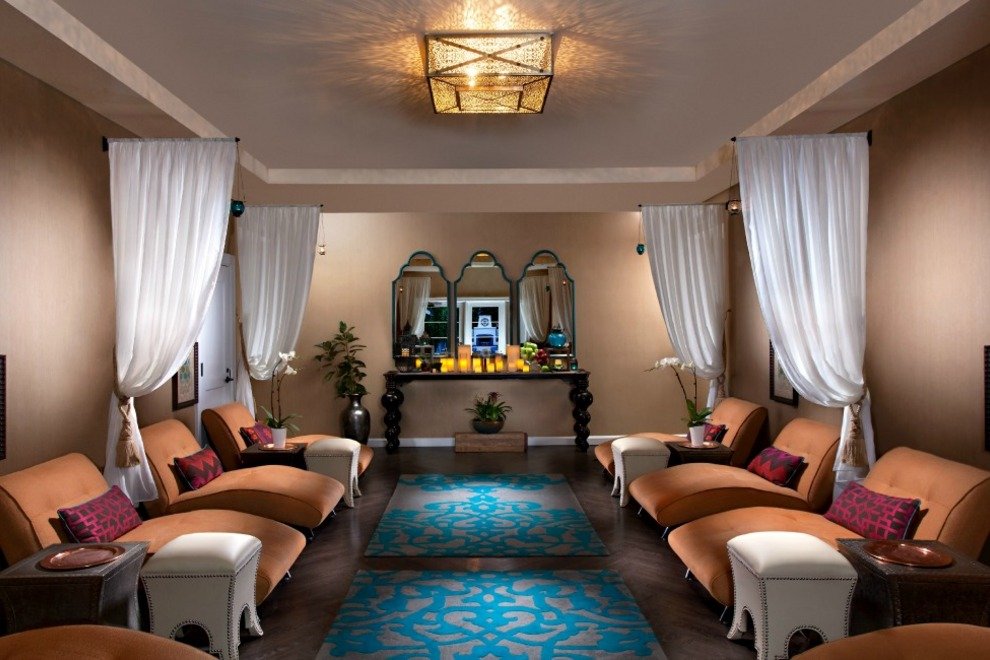 Sometimes, we all just need a day off — to relax, recuperate, and escape the hassle and stress of everyday life. What better way to de-stress than with a massage, facial, or a manicure/pedicure? La Jolla offers plenty of ways to relax, from luxurious day spas to world-class hotel salons and spas. We've rounded up a few of our favorite spots to have the perfect spa day in La Jolla, whether it's with your girlfriends, Mom, a special someone, or a solo day out.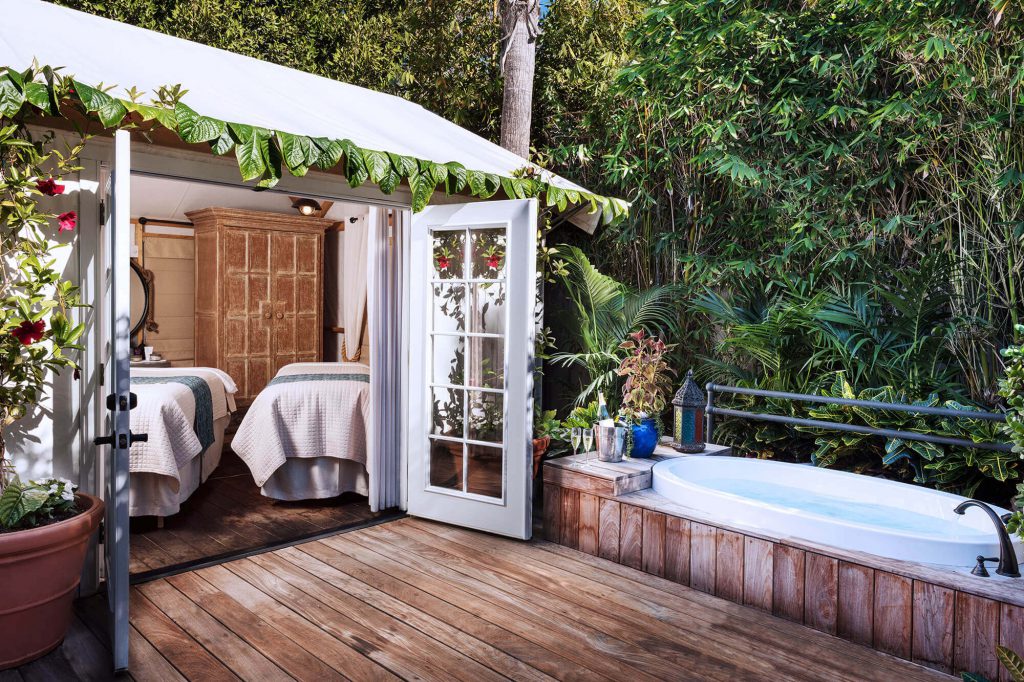 The Spa at Estancia La Jolla
The award—winning spa at Estancia La Jolla, which was recently enhanced, is meticulously decorated and designed for ultimate relaxation. The spa's spacious lounge area has a luxurious, Moroccan décor with French doors that swing open to reveal a beautiful outdoor space, complete with a beautiful fireplace and a Zen garden for meditation. An added bonus: you won't be smelling nail polish when you walk into the spa. The stand—alone canvassed "Nail Bungalow" funnels the noxious fumes away from visitors in an open—air environment, so you can fully sink into your experience.
The women's side of the spa offers a salt-water whirlpool with an outside rain shower and an indoor Eucalyptus steam room. The menu of facials, massage therapies, and body treatments is extensive and offers a little something for everyone.
What to try: The Ginger Renewal body treatment is a blissful 80 minute-treatment; let ginger's healing and warming properties invigorate and nourish in this pampering head-to-toe experience with a head, back, neck and shoulder massage.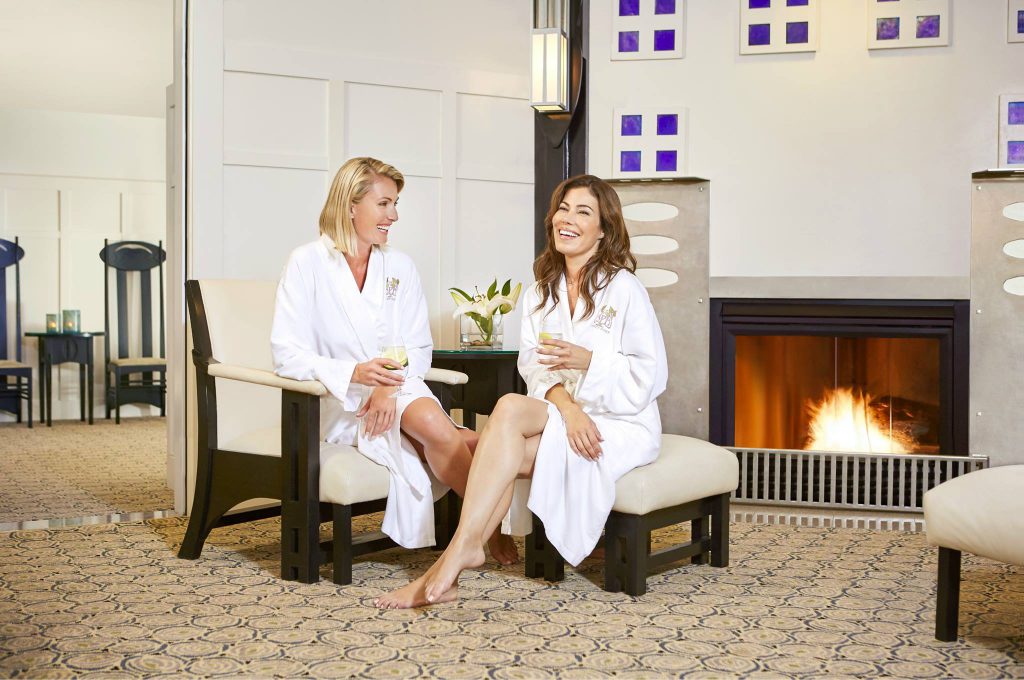 The Spa at Torrey Pines
Taking advantage of its seaside location, almost all of the treatments at the Spa at Torrey Pines (located in the Lodge) utilize marine and botanical-based products; particularly sage. Sage is known for its purifying and detoxifying properties and is the main ingredient in The Spa's signature Coastal Sage Scrub, performed in the Vichy shower. Torrey Pines State Reserve, located just a few minutes' walk from the resort, is actually home to seventeen different types of sage! All spa treatments and rituals were designed to focus on wellness and are performed to meet the needs of each individual.
In addition to 14 separate treatment rooms, the Spa features a relaxation lounge with a fireplace, dry saunas, herbal infused steam rooms, and aromatherapy inhalation rooms. A cardio/strength room features state-of-the-art treadmills, elliptical trainers, stationary cycles, and weight-training equipment. Yoga classes and guided nature walks through the Reserve are also offered. An outdoor pool and whirlpool take advantage of the year round temperate weather and beautiful views.
What to try: The Coastal Sage Scrub is definitely at the top of the list – a three-step experience that begins with a natural loofah cleanse and finishes with a luxurious application of their Lemongrass and Sage Lotion.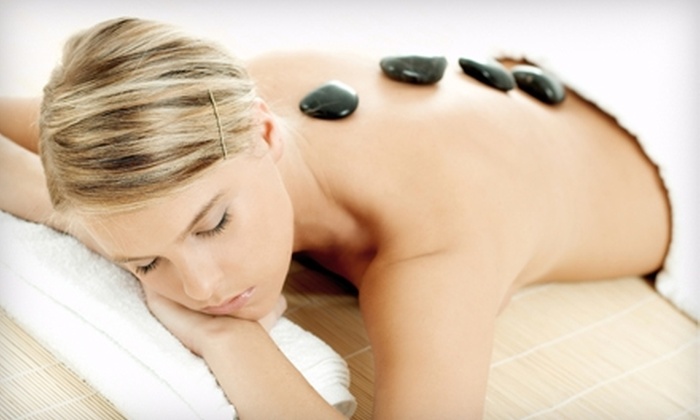 Cove Wellness
If you're looking for something more than a traditional day spa/salon, look no further! Cove Wellness offers various purifying therapies that focus on the entire body, a synergistic approach to wellness and healthy aging by supporting the body as it strives to maintain its natural alkalinity and ideal weight. The Spa provides a wide range of unique services, including oxygen facials, specialty therapeutic massages, cleanses and whole body detoxes, cellulite reduction, lymphatic therapy, Reflexology, Hydrotherapy, and much more.
What to try: The Lymphatic Oxygen Facial coupled with the 4-step Signature La Jolla Detox makes for an incredible afternoon of rejuvenation.


La Jolla Cove Salon & Spa
La Jolla Cove Salon and Spa is situated in the heart of beautiful La Jolla Cove overlooking the Pacific Ocean. The salon and spa energy and creativity is determined to ensure every client that walks out of the front door has had the ultimate La Jolla Cove experience! They offer a wide array of hair services in addition to manicures, pedicures and gel nail polishes as well as spa services that includes facial and body massages.
What to try: For the best of both worlds, try the Cove Ultimate Package. It includes a manicure, pedicure, Signature Facial, and a 15-minute hand and feet massage.
Turn your relaxing day into a staycation! Spend the night at one of the many luxurious hotels in La Jolla and escape the hustle and bustle of the 'real world' for a little while. Where are your favorite places to unwind?
And if you're looking for a local spa outside of La Jolla, try our article: The 7 Best San Diego Spas.
[mv_create key="12″ layout="grid" thumbnail="https://lajolla.com/wp-content/uploads/2018/03/la-valencia_hotel_wide-1024×675-1.jpg" title="Relax Like A Local" type="list"]