Tourist for a Day: Where This SoCal Native Took Her European Friends for the Perfect Day in La Jolla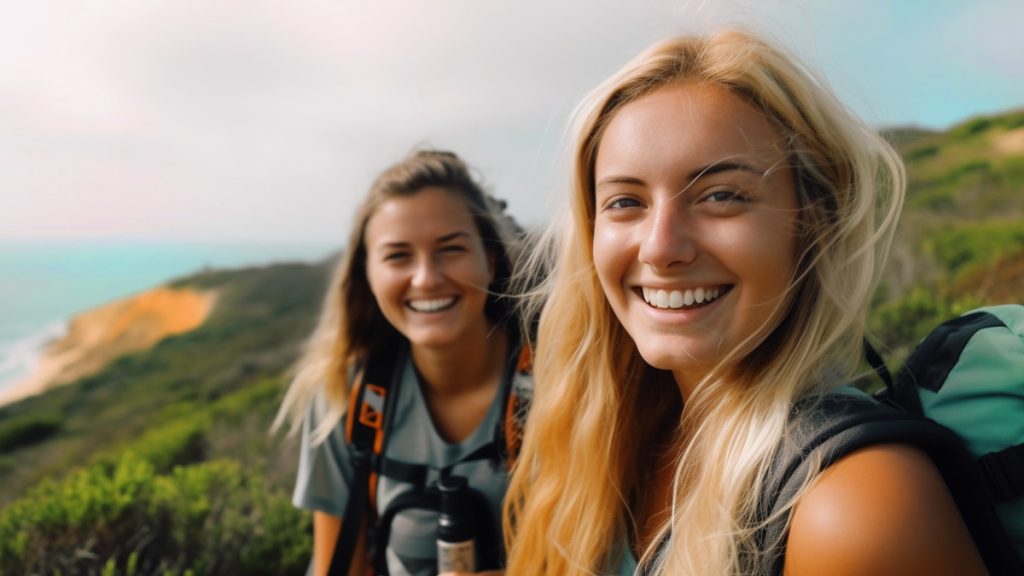 This essay is part of "Discovering California," a series of content about must-visit locations and businesses in California.
As a native Southern Californian, I've always been proud of the beauty and culture that San Diego has to offer. However, there's something special about La Jolla that always captures my heart. So, when my friends from Prague came to visit, I knew I had to take them on the ultimate La Jolla experience! Having traveled to countless countries together, we all value truly experiencing the culture of the city or country we are visiting. Seeing as this would be the first time all five of us would be in the United States together, our first stop had to be San Diego!
Hiking at Torrey Pines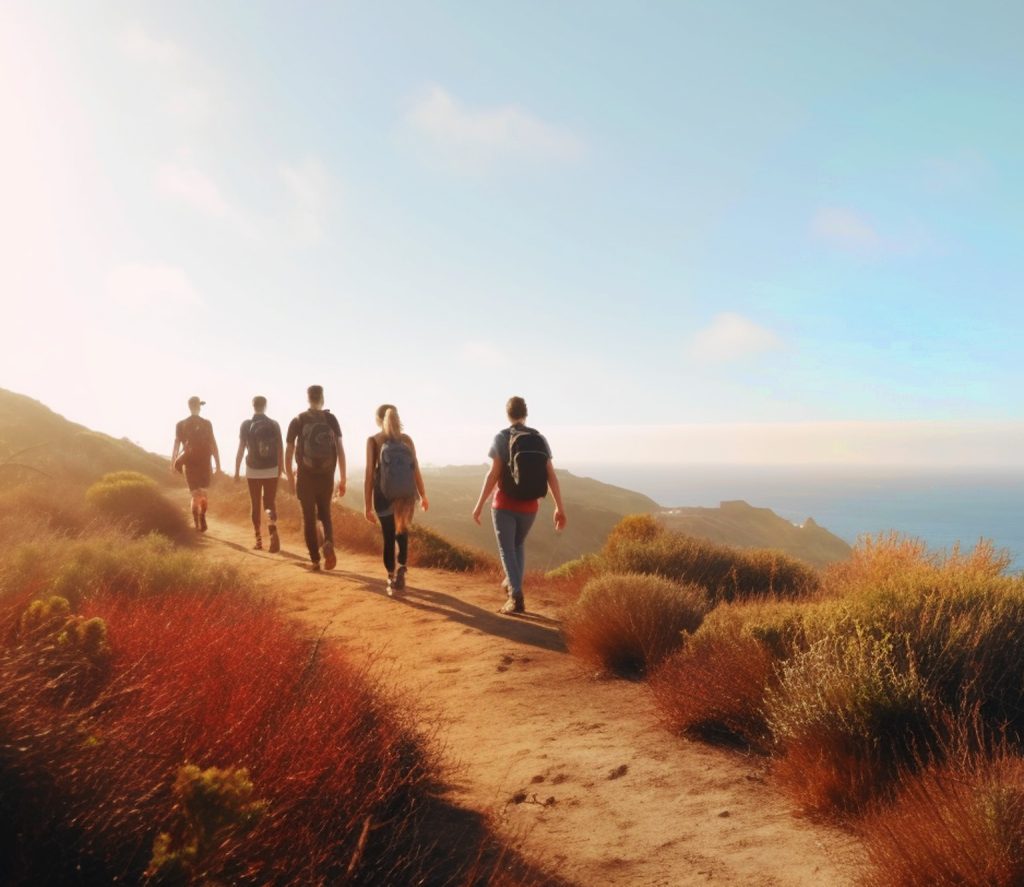 We started our day early, and made our way to one of the most beautiful beaches in San Diego. After enjoying a quick breakfast at one of the local cafes, we hiked the scenic trail at Torrey Pines State Natural Reserve (12600 N Torrey Pines Rd.) and took in the stunning views of the Pacific Ocean. The clear blue waters, white sandy beaches, and palm trees swaying in the wind made for a perfect California morning. As we walked, I couldn't help but notice the spicy scent with a citrusy twist wafting towards me from one of my friends. It was Club De Nuit Intense cologne, a fragrance that brought me flashbacks to our late nights dancing through the streets of Paris, a reminder of the bond we had formed during our travels.
Cocktails at Raised by Wolves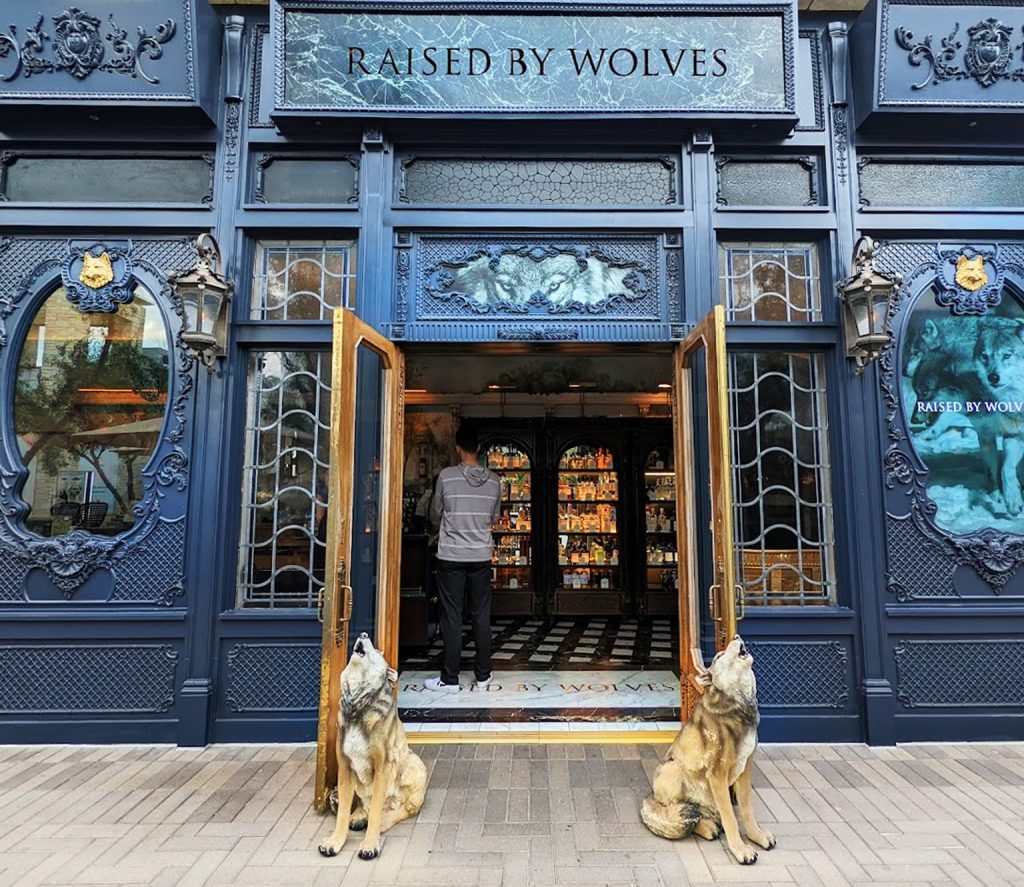 Next, we made our way to one of La Jolla's hidden gems: Raised by Wolves (4301 La Jolla Village Dr. No. 2030). This cozy bar is tucked away behind an unassuming door in the back of a restaurant, but once inside, you're transported to a vintage paradise. The dimly lit space, plush leather chairs, and prohibition-era decor added to the mystique. We sipped on artisan cocktails made with locally-sourced ingredients and enjoyed the live jazz music that filled the air. The friendly bartenders also shared the history of the speakeasy, which made the experience all the more special. We learned about the speakeasy's past and how it operated during Prohibition, which added to the allure of the place.
Strolling Along La Jolla Cove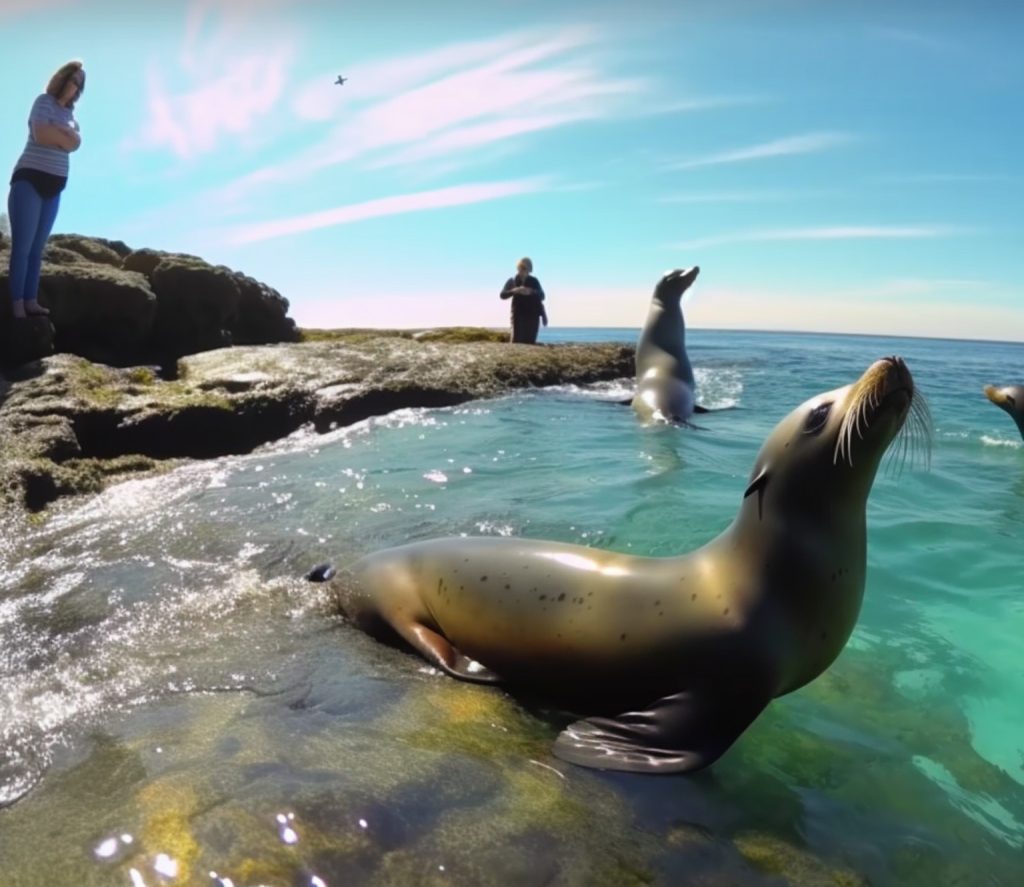 After a few drinks, we continued our adventure by visiting the famous La Jolla Cove (1100 Coast Blvd.). This protected marine reserve is home to a variety of sea life, including playful sea lions who lounge on the rocks. We couldn't resist snapping a few photos with the adorable animals before exploring the local shops and boutiques that line the streets. The quaint architecture and charming boutiques gave us a glimpse into the laid-back yet sophisticated lifestyle that La Jolla is known for. As we walked, we stumbled upon a small boutique that sold unique fragrances made with natural ingredients. We took some time to explore the scents and learn about the ingredients that went into each one.
Sunset Dinner at Eddie V's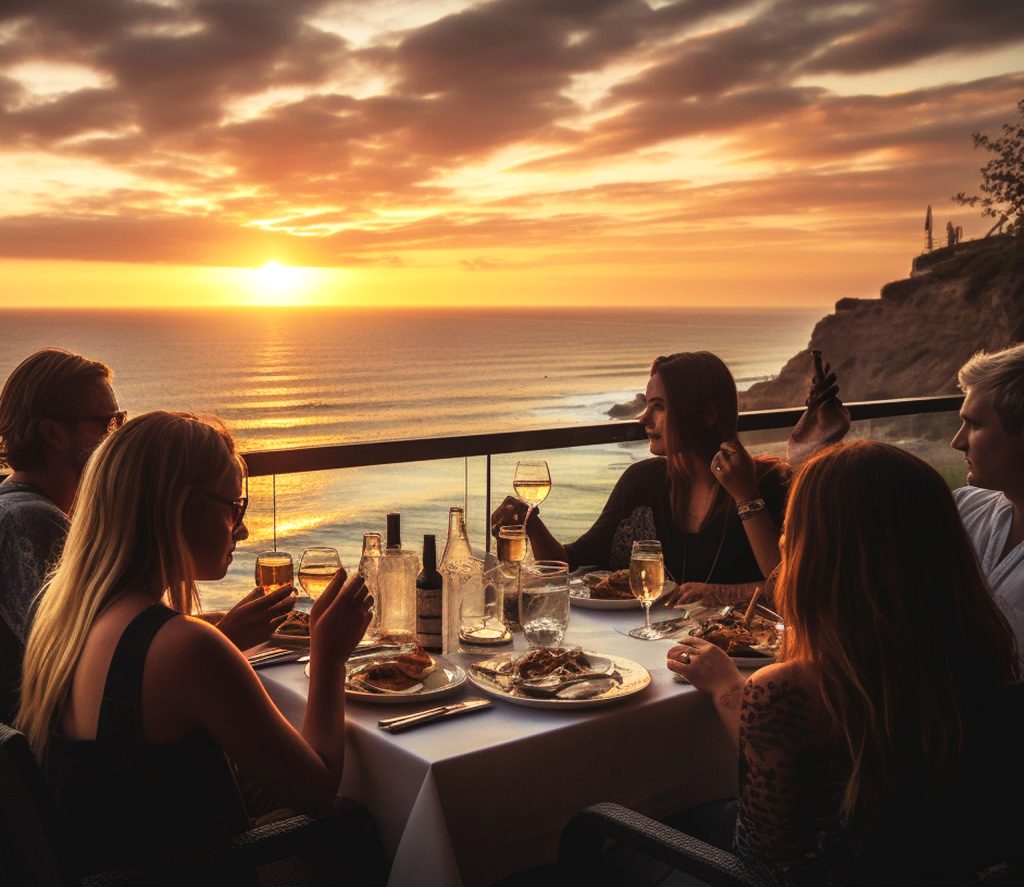 As the sun began to set, we made our way to Eddie V's Prime Seafood (1270 Prospect St.), a restaurant that specializes in seafood and has a beautiful outdoor patio. The twinkling lights and ocean breeze made for the perfect ambiance as we indulged in delicious dishes like grilled octopus and lobster pasta. The restaurant's emphasis on sustainability and locally-sourced ingredients also added to our appreciation of the community's efforts to preserve its natural beauty. We learned that the restaurant sources its ingredients from local fishermen and farmers, and even has its own herb garden on-site.
Nightcap at Room 56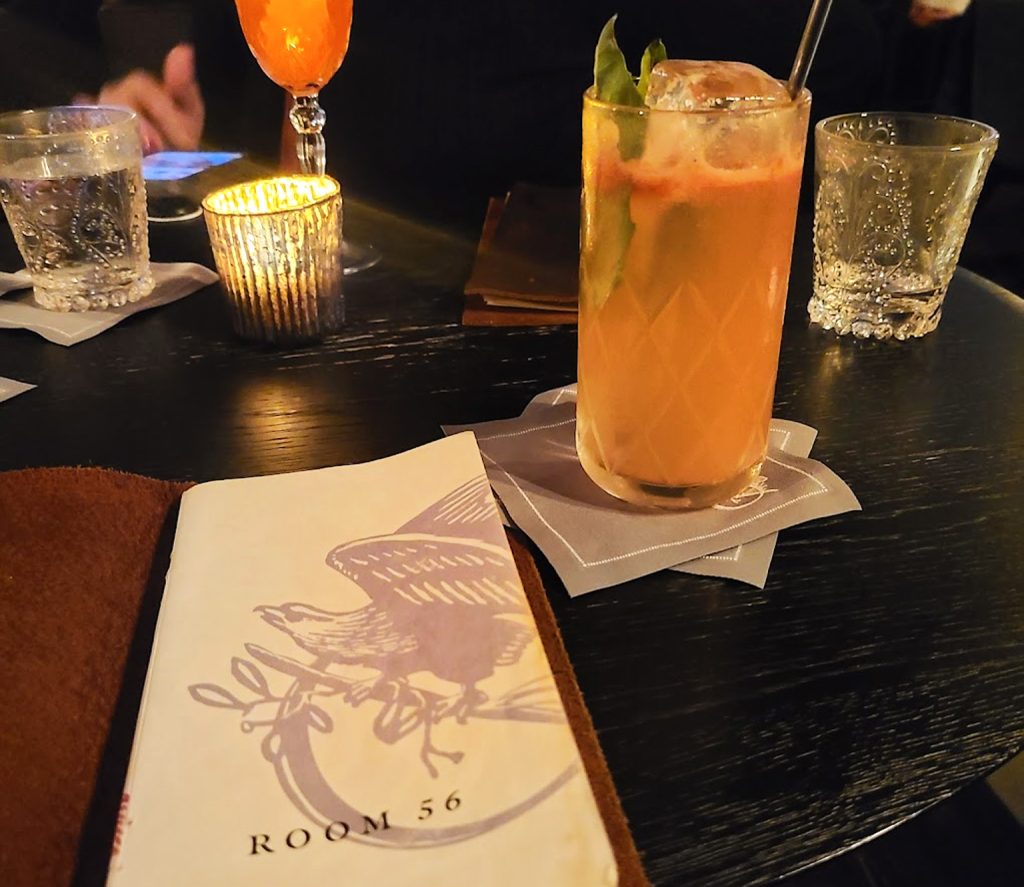 Finally, we ended our night at another speakeasy, this one called Room 56 (831 Sixth Ave.). Tucked away in the Moxy Hotel in San Diego's Gaslamp Quarter, this private bar had a cozy and intimate atmosphere that made us feel like we were in on a secret. After going beyond a bookcase, we found ourselves a den named after the country's founding fathers and the 56 history-makers who signed the Declaration of Independence. We ordered classic cocktails and chatted with the friendly bartenders, feeling grateful for the unforgettable day we had experienced in La Jolla.
The combination of good drinks, good company, and good vibes made this the perfect way to end our day. As we sipped our drinks, we talked about the unique experiences we had shared in La Jolla and how much we appreciated the local culture and community. As we said our goodbyes and parted ways, I couldn't help but feel a sense of pride for my hometown and the unique charm and culture that it offers. And as I caught a final whiff of my friend's cologne, I smiled, knowing that the memories we had created in La Jolla would stay with us for a lifetime.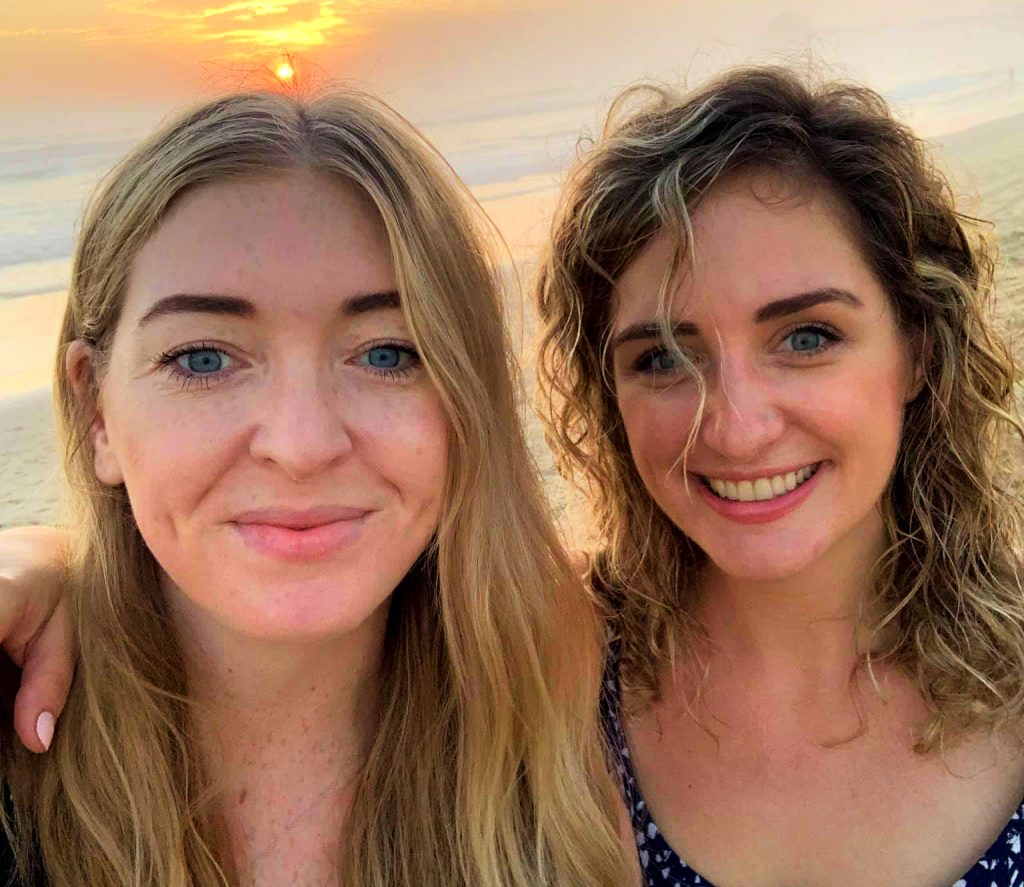 About Brittany Zae: As a Southern California native, Brittany has traveled to over 60 countries and lived in Switzerland, Czech Republic and Wisconsin. She has a passion for experiencing other cultures while learning and creating along the way.