Year Round Temperatures: San Diego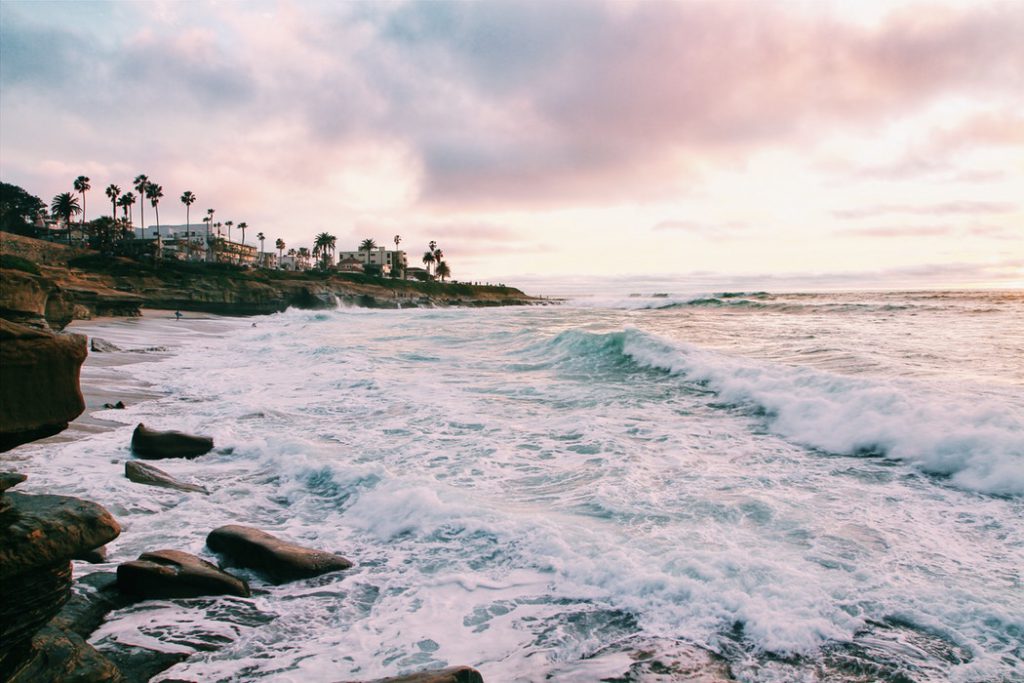 It's no secret that San Diego, California is known for having one of the best year-round climates in the country. With mild average temperatures every season and hot, warm, and dry summers, San Diego is a popular tourist destination for visitors from around the globe as well as a relocation destination for people looking to move.
Average Monthly Temperatures in San Diego
Average monthly temperatures range from 57 degrees in January to 75 degrees in August. On average, 344 days a year are hotter than 60 degrees Fahrenheit!
Late summer and early autumn are typically the hottest times of the year with an average high of 78 degrees in August and 77 degrees in September. Snow and ice are rare in the wintertime, and typically occur only in the mountainous areas with higher elevations and much more inland from the coast.
San Diego receives its fair share of marine layer clouds, most often between May and August, which cause cool temperatures, cloudy weather, and dense fog in the morning. Marine layer conditions linger until the heat of the sun becomes strong enough to evaporate the cloud cover. The local sayings "May gray" and "June gloom" ring true here, and refer to the way the area has trouble shaking off those early morning clouds! The cool, cloudy conditions often last into the afternoon or sometimes even all day.
Temperatures soar to very high readings only on rare occasions, when the easterly "Santa Ana winds" bring hot, dry air from the inland deserts. Although confusing to tourists, newcomers, and out-of-the-region visitors, this makes October the fire season for the San Diego area and the rest of Southern California due to low precipitation and sporadic heat waves that the average monthly temperatures do not immediately show. For example, the months with the highest record temperatures are September at 111 degrees, and October at 107 degrees.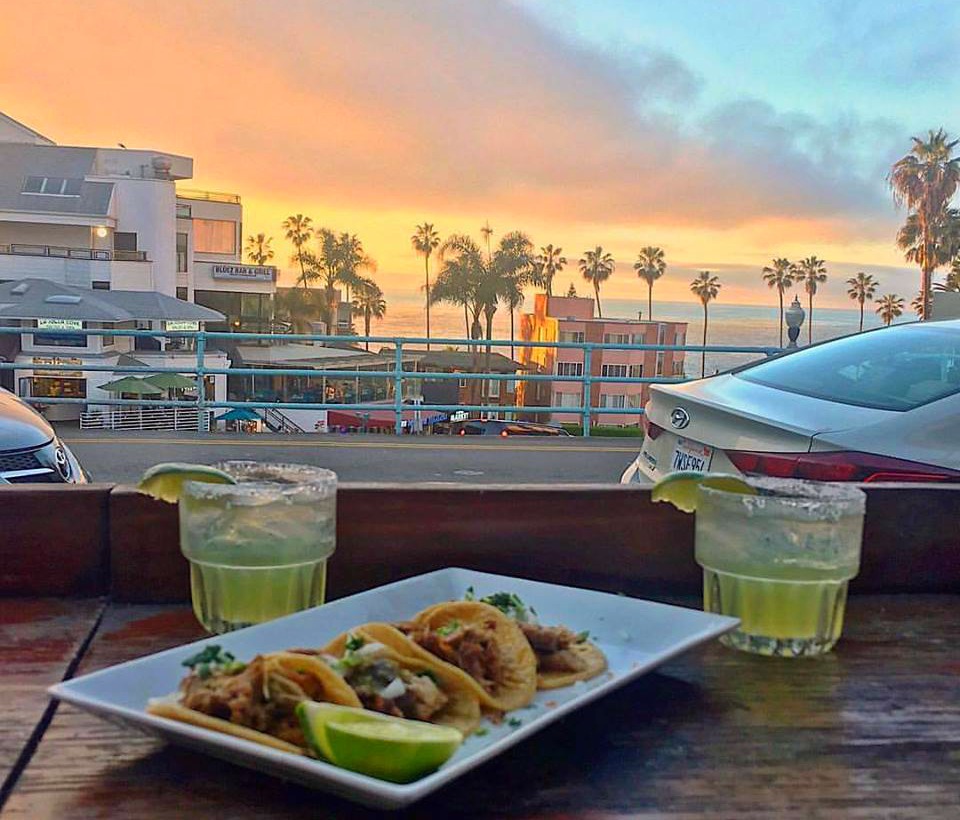 Did You Know?
The most monthly precipitation in San Diego occurs in December with 2.2 inches.
The air quality index in San Diego is 22% worse than the national average.
The pollution index in San Diego is 804% worse than the national average.
The all-time record high temperature in San Diego of 111 degrees was on September 26, 1963
The all-time record low temperature was 25 degrees Fahrenheit on January 7, 1913.
Best Time to Visit San Diego
March-May Weather in San Diego
Spring is one of the best times to visit America's Finest City. The weather is mild (temperatures average in the mid-60s) and there are fewer visitors to share the streets and roads with compared to the summer; however, don't expect to see sunshine every morning if you're here in the spring.
If you're a fan of flowers though, this is the perfect time to visit. While San Diego isn't known as being a destination for flowers, the Coronado Island Flower Show (the largest tented flower show in the United States) is held during this time and the Carlsbad Flower Fields are in peak bloom. Balboa Park (shown above) is also a beautiful place to check out multiple gardens – the Rose Garden in particular!
June-August Weather in San Diego
This is everyone's favorite time to visit San Diego thanks to warm weather (average high temperatures hover in the mid- to high 70s), warm water, and plenty of festivals. But vacationing this time of year could be problematic. "June Gloom" occurs yearly for San Diego's weather forecast, so if you're wanting nothing but sun, it's best to schedule your visit during the later part of summer. Come July, room rates are likely to spike, especially around Comic-Con International.
Comic-Con is so big, hotel rooms tend to be sold out months in advance, both downtown (where the event is held) and in the neighboring areas. August doesn't see as many visitors as July, but keep in mind it is still technically peak travel season in San Diego which will yield higher travel rates than other times of the year.
September-November Weather in San Diego
Autumn is a sweet spot in San Diego tourism. Although tourists tend to linger well into September to soak up the last of the summer weather (average highs remain in the upper 70s), October and November see a drop in crowds as well as hotel rates. Foodies will want to visit during this time for the multiple culinary events held, including Restaurant Week in September.
December-January Weather in San Diego
Winter is the city's coolest season, but don't expect a traditional winter in San Diego. Average temperatures rest in the 60s and the lows occasionally drop into the high 40s, but that's only very late at night or in the early morning. If you're after a beach vacation, don't come during these months!
While the temperatures don't reflect that of a real winter, rain showers can still be somewhat frequent. The ocean water temperature also gets quite chilly around this time, and most locals don't bother braving the shores at all (especially without a wetsuit). On the other hand, hotel rates generally tend to be lower in the winter.
San Diego, California is a great place to visit any time of the year; it just depends on your preferences! For more information on weather in La Jolla and other parts of San Diego County, visit our handy guides section.
Need more inspo? These photos of La Jolla weather should do the trick.