La Jolla Restaurants & Food Guide: September 2023 Edition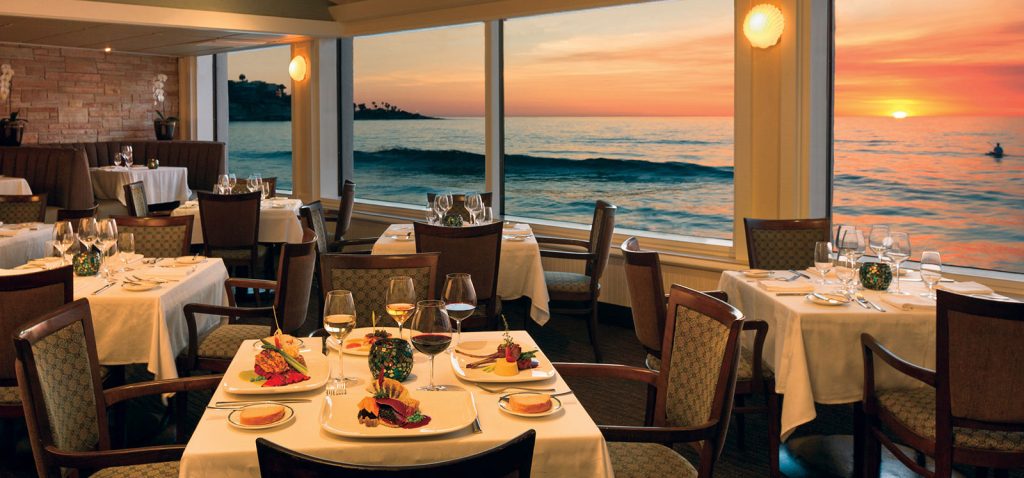 WHERE TO GO FOR BURGERS
Many of the restaurants in La Jolla, from NINE-TEN to the Burger Lounge, offer a burger on their menu. Here are our favorites, from traditional classics to modern burgers with unique ingredients, in La Jolla.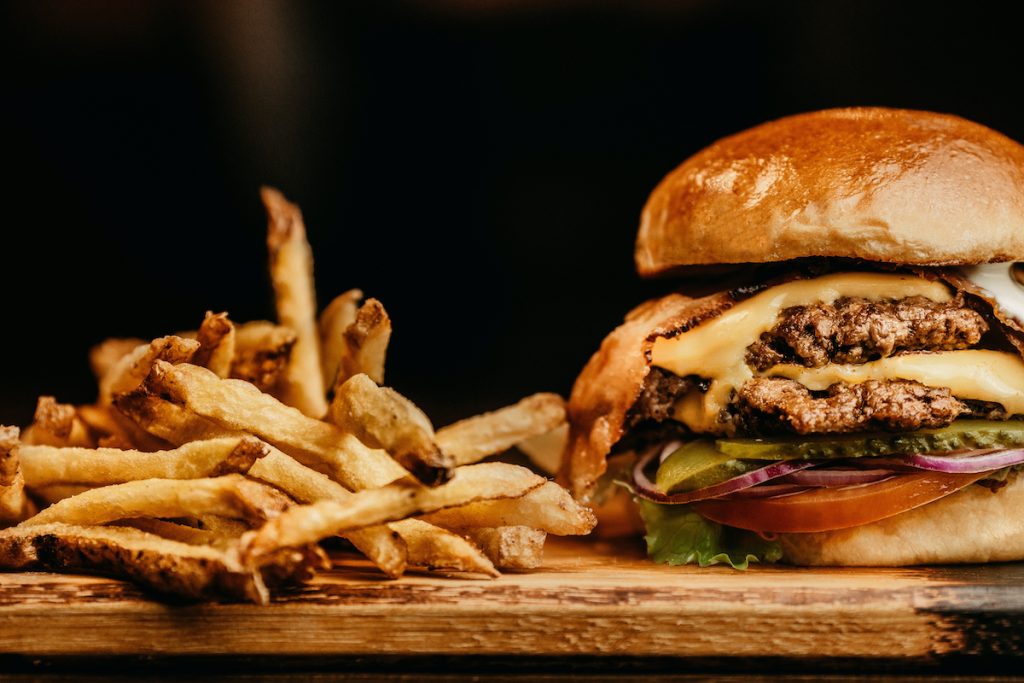 Hennessey's La Jolla
Casual spot with an Irish feel great for a late-night dinner. Order one of their traditional Irish dishes or one of their many delicious burgers!
Learn more about their food, including their famous Moo Cluck Oink! Burger, which comes with a fried egg, crispy bacon & cheddar cheese at our review – I-rish I could Eat Here Everyday – Hennessey's La Jolla.
Burger Lounge
Perfect for families on the go. Their walk-up line makes it easy to pick up a burger for a quick dinner, and they even have a Kids Menu (complete with a grilled cheese option)!
Public House
A must-visit for burger and beer lovers! With at least twenty beers on draft at all times, the Public House is a good spot to try out some local brews or something a little more exotic.
The Promiscuous Fork
This La Ja Jolla restaurant has a whole BURGER MENU! They've got everything from mini beef sliders with caramelized onions and mayo to burgers with names like Ana's Code Blue, Yuck-Mouth, and RIng O'Fire.
The Melt
Located in the Whole Foods shopping center, locals know The Melt for all kinds of burger styles. But the MeltBurger may be the most beloved.
Your favorite burger styles are also available with an Impossible patty.
There are great burger deals in La Jolla almost every day of the week. Find out the best ones, like when and where to Buy 1 Get 1 Free, at Best Burger Deals in La Jolla.
WHERE TO GO FOR SUSHI
As La Jolla is nestled along the Pacific Ocean, it has abundant seafood – making it the perfect city for sushi connoisseurs. But what are the best restaurants in La Jolla for seafood? Let's take a look: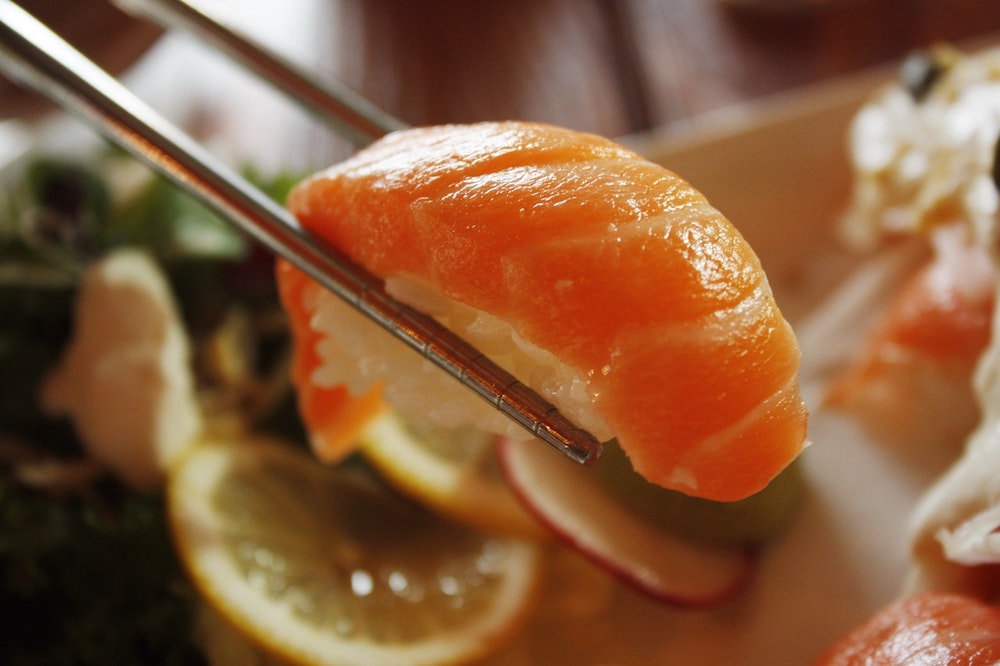 Sushi Mori
Located at La Jolla Shores with an outdoor dining option, perfect for an al fresco lunch or dinner. What to go for: Happy Hour! Happens Monday-Friday from 4pm-8pm, and gets you 20% off everything on the menu.
Shiku Sushi
Tucked away right at the entrance to La Jolla (on Prospect), this little sushi place is great for a quick bite in between the beach and shopping; it's casual and service is quick.
Sushi on the Rock
Go for the views! Located on the second floor off of Prospect Street with a nice ocean view patio – great place to watch the sunset while enjoying great sushi and drinks. Stop by for happy hour 3-6:30pm everyday; enjoy $2 sake and $3-7 sushi rolls.
James' Place
The perfect spot to grab dinner before seeing a play! This unique Asian Fusion, steak, and sushi restaurant is located adjacent to the La Jolla Playhouse on the UCSD campus. Note: Closed on Mondays.
Local favorites include: the Lemon roll, Don Juan roll, and the 808 roll. Find more local spots, with further insights, at our Top 4 Sushi Places You Need to Try.
WHERE TO GO FOR TACOS
La Jolla's unique approach to cooking and its proximity to south of the border have cultivated a setting for great tacos. This local fare will make you want to celebrate Taco Tuesday every week. Here are the best La Jolla restaurants for tacos: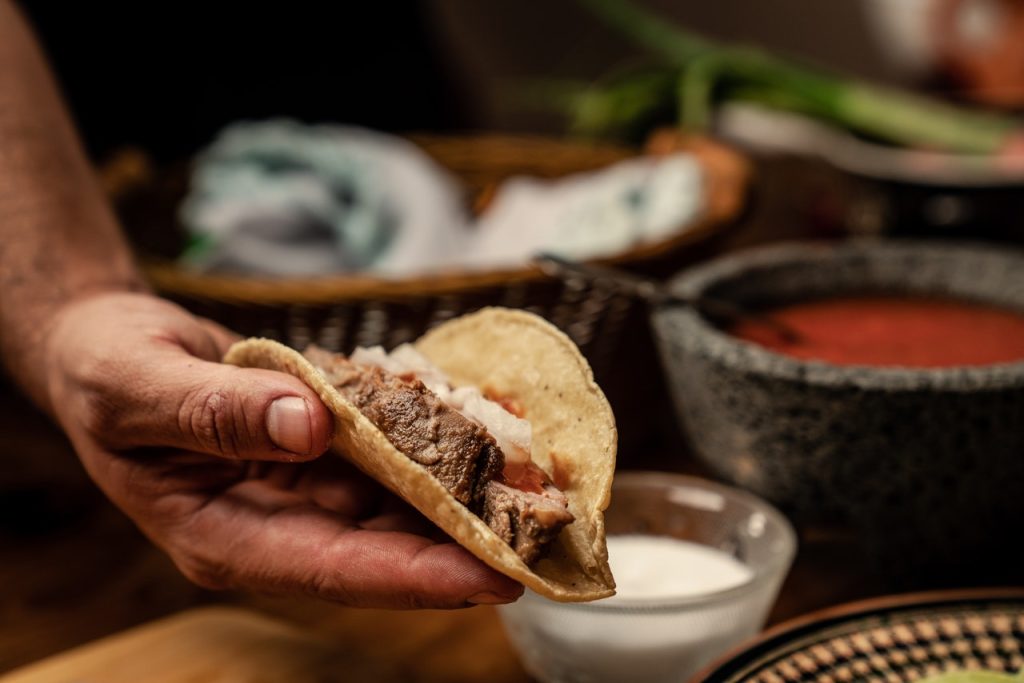 Galaxy Taco
Go for the unique spin on the classics! Their menu includes items like grilled octopus tostadas and mushroom tacos, and if you're feeling adventureous try the avocado tostada topped with chapulines (grasshoppers).
Jose's
Super casual; go for a pitcher of margaritas and people watch on the patio. We recommend the pollo asado or carne asada tacos. If you're looking for something light, try the grilled mahi-mahi tacos.
The Taco Stand
Looking for a more Tijuana street-style taco? Head to The Taco Stand on Pearl Street. Enjoy al pastor tacos served on freshly made corn tortillas plus some tasty sides like Mexican-style corn on the cob and fresh guacamole. This is a local favorite so expect a long line, but worth the wait.
Wahoo's
If you're craving fish tacos, this is the place to be. It's laid-back and family-friendly, so it's a good spot to take the kids; they also usually have a decent beer selection.
Get more details on our favorite tacos in La Jolla at Top Taco Tuesdays in La Jolla.
WHERE TO GO FOR ITALIAN
Our beautiful coastal community has drawn people from around the world – including top chefs from Italy, who are now serving up authentic Italian cuisine at a variety of the best restaurants in La Jolla.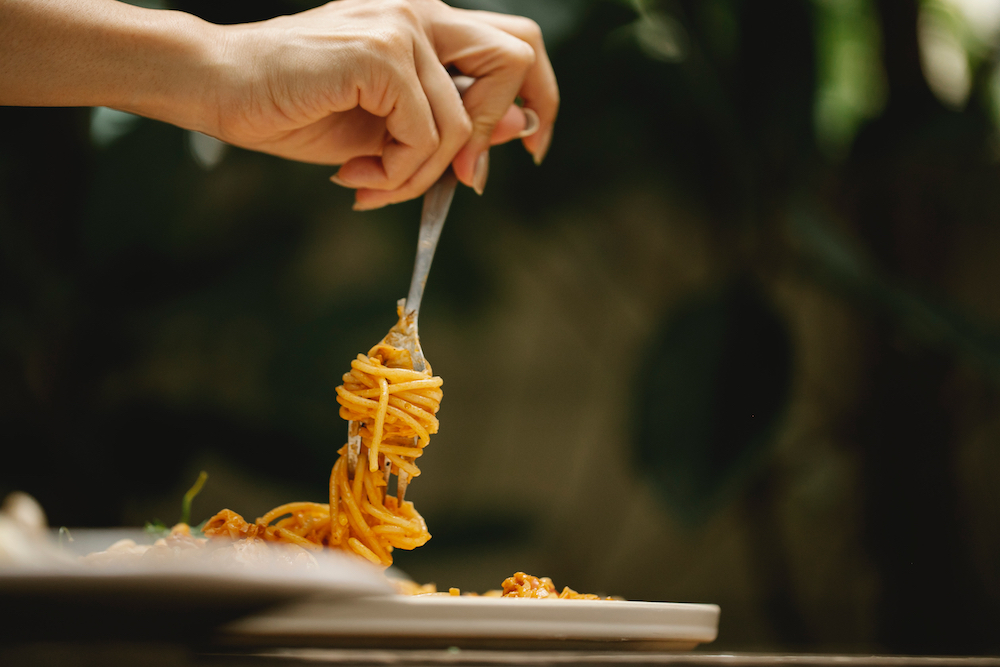 Catania
Pro-tip: sit on the patio (on the third story) for incredible ocean views while you dine! Get more insights in this review of happy hour at Catania La Jolla.
Piatti
Classic Italian in a cute, cozy space near La Jolla Shores. Great for a romantic date for two!
Osteria Romantica
Also located at La Jolla Shores, which makes for a nice walk down to the beach after dinner.
Pro-tip: every Tuesday, get 50% off a bottle of wine with your main course!
Barbarella
A beloved local favorite, this cute spot is known for its organic, fresh approach to food and its incredible outdoor patio. Expect to find everything from huevos rancheros to classic Bolognese pasta on their menu.
WHERE TO GO FOR MEXICAN
Burritos. Tostadas. Enchiladas. Find your favorite classic styles or try La Jolla chefs' new and noteworthy twists on Mexican cuisine. We'd put this on any list for the best Mexican restaurants in La Jolla: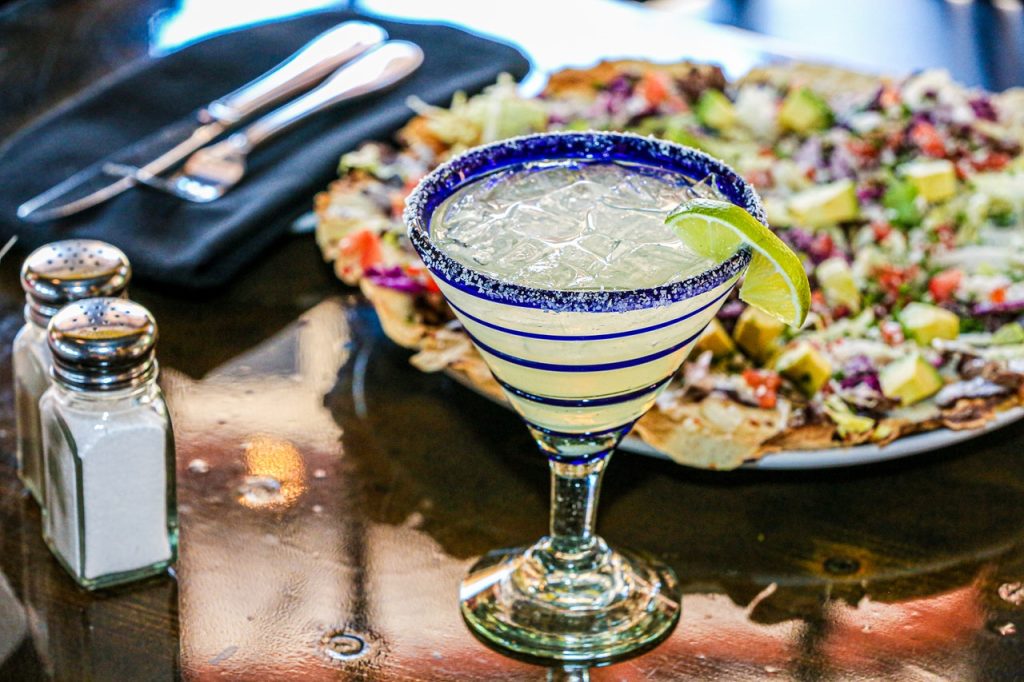 Puesto
The Taco Stand
Undeniably authentic Mexican in a casual spot walking distance to the beach. A local favorite is the adobado tacos, which they roast on a spit right at the restaurant.
Jose's Courtroom
This La Jolla Mexican restaurant celebrated their 50th anniversary in 2022. Enjoy margaritas, authentic Mexican food, and ocean views.
Verdes El Ranchero
A local favorite that has been around for years; classic decor and traditional dishes make this a great spot for a weeknight family dinner.
WHERE TO GET THE BEST SEAFOOD IN LA JOLLA
La Jolla, San Diego's Jewel of the Sea, is perched along the Pacific. Its proximity to the ocean can be seen in all of its restaurants that offer delectable seafood entrees and appetizers. Here's where the locals go if they're looking for La Jolla restaurants with the best seafood: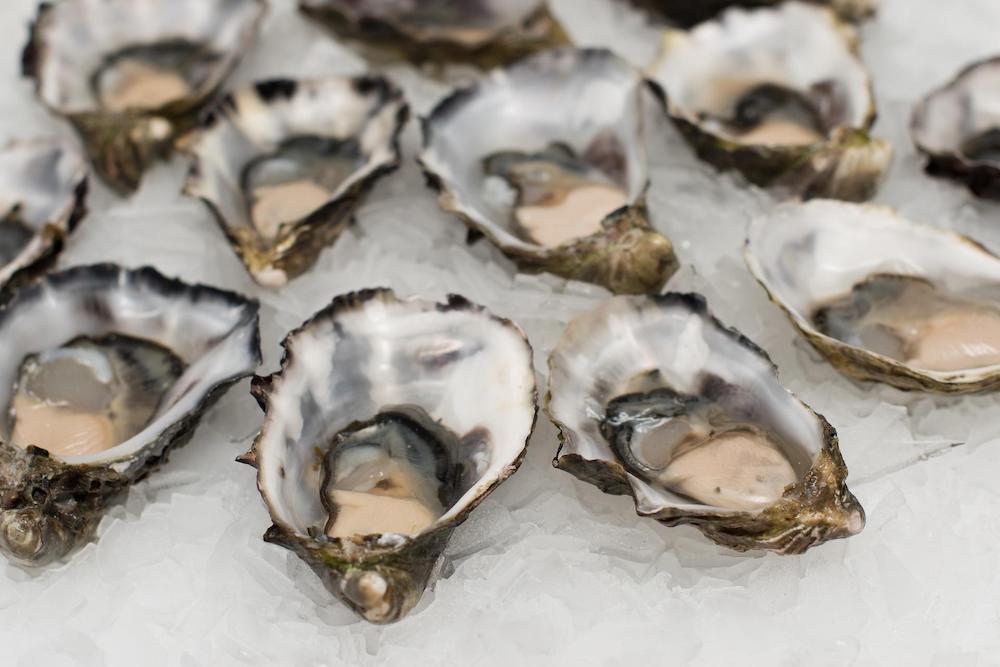 Cusp Dining & Drinks
Upscale fresh fare located inside the La Jolla Hotel in the La Jolla Shores area.
George's at the Cove
You can't beat the views here. George's sits directly above the ocean, so outdoor seating is prime. Go for dinner and enjoy the sunset with a cocktail.
Eddie V's Prime Seafood
Upscale choice for seafood lovers.
El Pescador Fish Market
For over 40 years, this La Jolla seafood restaurant has been serving some of the best fresh fish around. Located on Pearl St. across the street from Mitch's Surf Shop.
WHERE TO FIND FRENCH FOOD
Say bonjour to fine French food in La Jolla. Visit one of the acclaimed cafés or bistros, with chefs straight from France, for the finest of fare. Most importantly, bon appétit!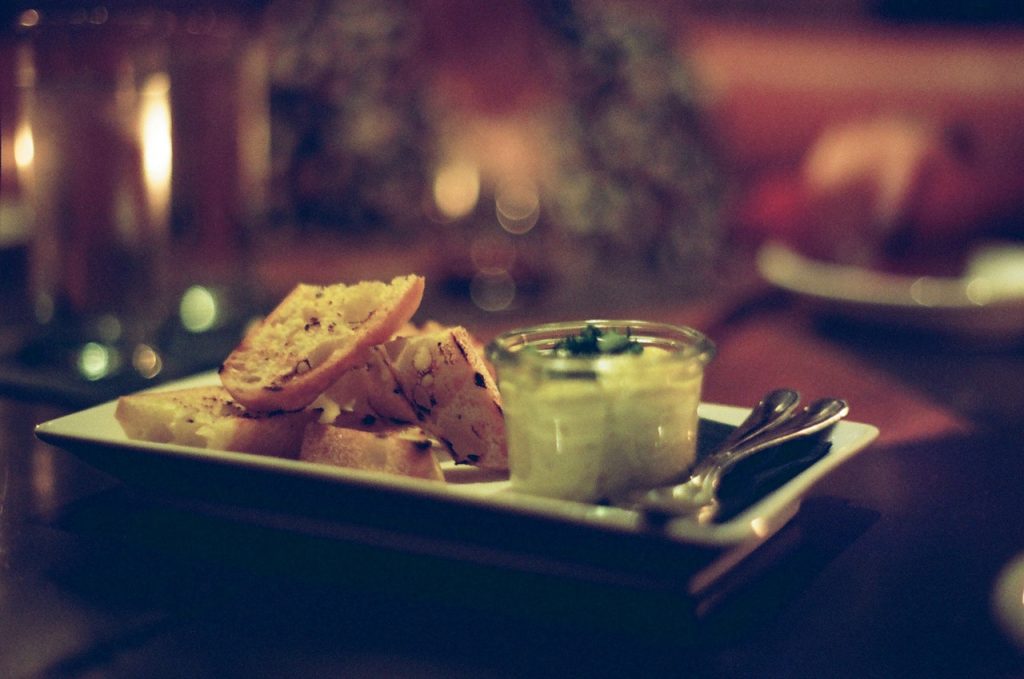 Bistro Du Marché
Ask a local which La Jolla French restaurant they recommend and they'll probably send you to Chef Jean Michel Diot's Bistro Du Marche on Girard.
Chef Diot works with local farmers to create his unique French cuisine.
The French Gourmet
A restaurant, bakery, and wine boutique all in one! This Pacific Beach gem is renowned for its ultra-fresh ingredients and rotating menu.
Cafe Cote d'Azur
French-style cafe located in UTC, a block from the Westfield mall. Open for breakfast, lunch and dinner.
WHERE TO DINE WITH AN OCEAN VIEW
Savor fantastic food and sip hand-crafted drinks while soaking in breathtaking ocean views. You can do just that at any of these restaurants — many of which are rated among the best restaurants in La Jolla.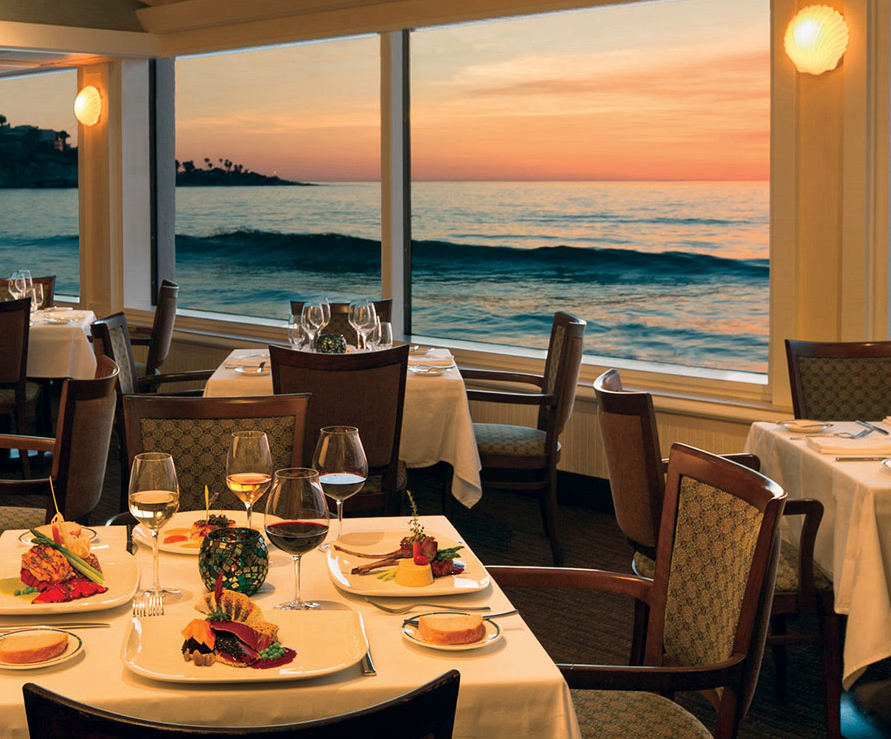 The Shores Restaurant
Go here for a modern flair on California cuisine; expect craft burgers, seafood with a citrusy twist, and hot sandwiches.
The Marine Room
This world-class restaurant sits directly on the water; you'll see waves crash up against the floor-to-ceiling windows while you eat. Definitely an experience you'll never forget!
Cusp Dining & Drinks
Locally sourced, seasonal ingredients set to ocean views within Hotel La Jolla. Look for the fresh grilled fish, house made pastas, local meats and flatbreads.
Brockton Villa
Dine in a historic La Jolla cottage! Come here for the epic brunch.
Cody's La Jolla
If you're itching to have a late breakfast, this is the spot! They serve until 3pm.
Cliffhanger Café
Perched high atop the cliffs at Torrey Pines, this is probably the best view you'll get from up high. Their casual lunch fixings (sandwiches and salads) are available until 4pm
BEST PLACES FOR SMOOTHIES & ACAI BOWLS
Get your fix of fruit and veggies via a juice, smoothie or bowl (like the ever popular acai bowl) at a La Jolla juice bar or green-centric cafe.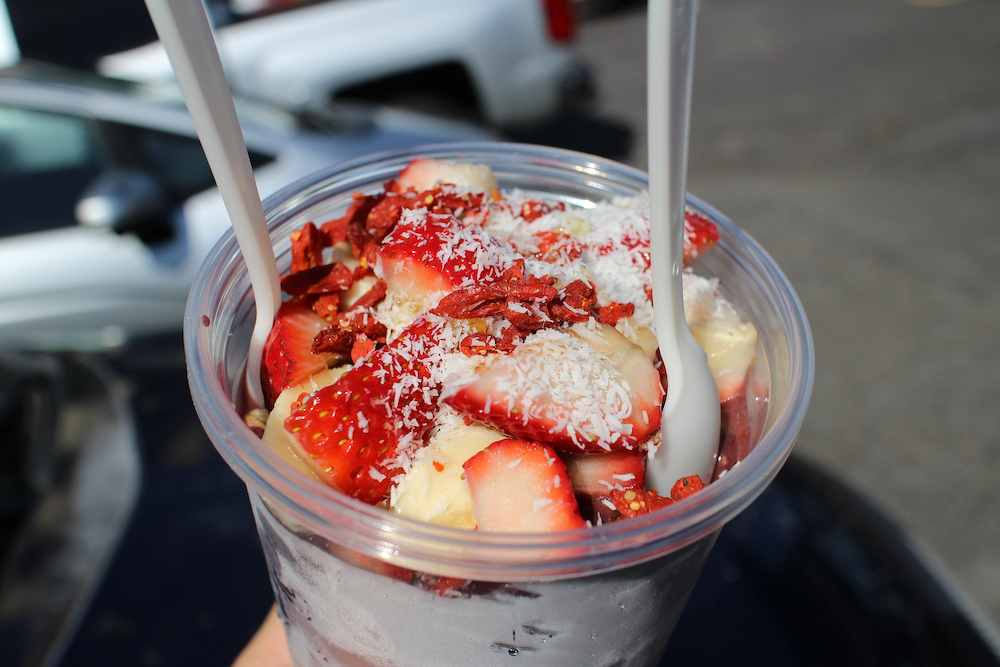 Juice Crafters
In addition to regular smoothies and juices, they also offer yummy acai bowls and wellness shots.
Juice Kaboose
Proudly named as the first ever juice bar in Southern California, this place does it right with super fresh sandwiches, vegetable juices, and fruit smoothies.
Lean & Green
Salads and wraps to die for, plus some delicious protein shakes that will keep you going the rest of the day.
Nekter Juice Bar
Popular for their three and seven-day juice cleanses.
Fruititude
You can get everything from Boba tea to sandwiches to Greek yogurt here – in addition to their yummy smoothies and juice options. Great for a quick, healthy lunch.
Perhaps you're interesting in smoothies and juices for detoxing. To assist, here's our full Guide to Detoxing in La Jolla.
WHERE TO FIND THE BEST HEALTHY FOOD ENTRÉE OPTIONS
In La Jolla, you can treat yourself to a meal out and still eat healthy. Great La Jolla restaurants offer options that taste exquisite and are nutritious, being light on calories and high in benefits.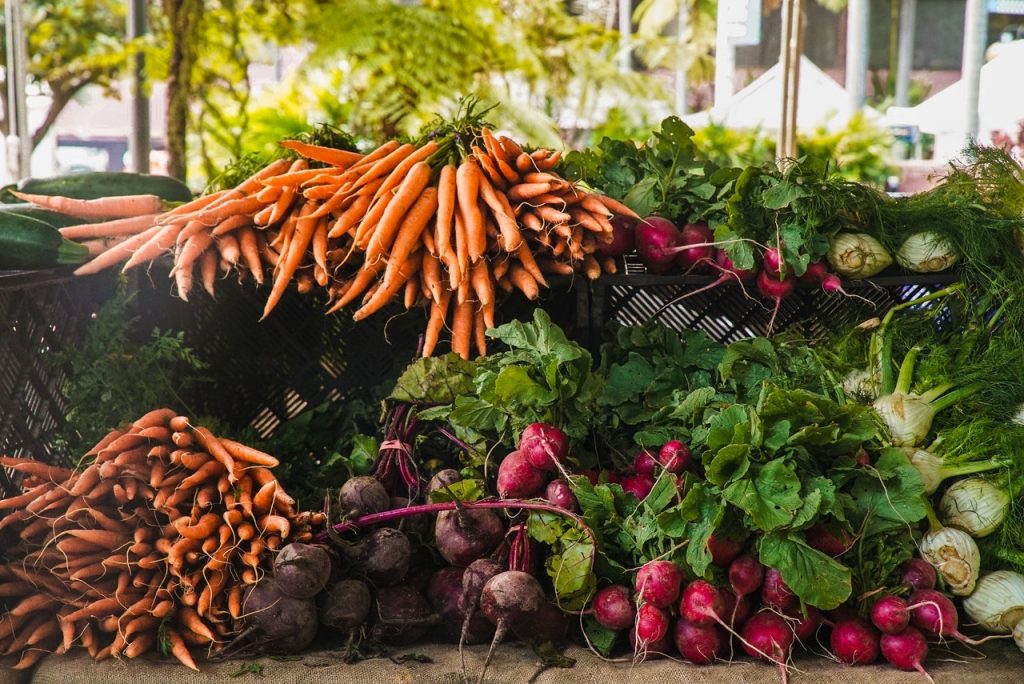 Trilogy Sanctuary La Jolla
Green Door Cafe
El Avocado
THE TOP SPOTS FOR FINE DINING IN LA JOLLA
Enjoy the elegant atmosphere at one of the top fine dining restaurants in La Jolla, offering memorable meals in a truly elegant setting.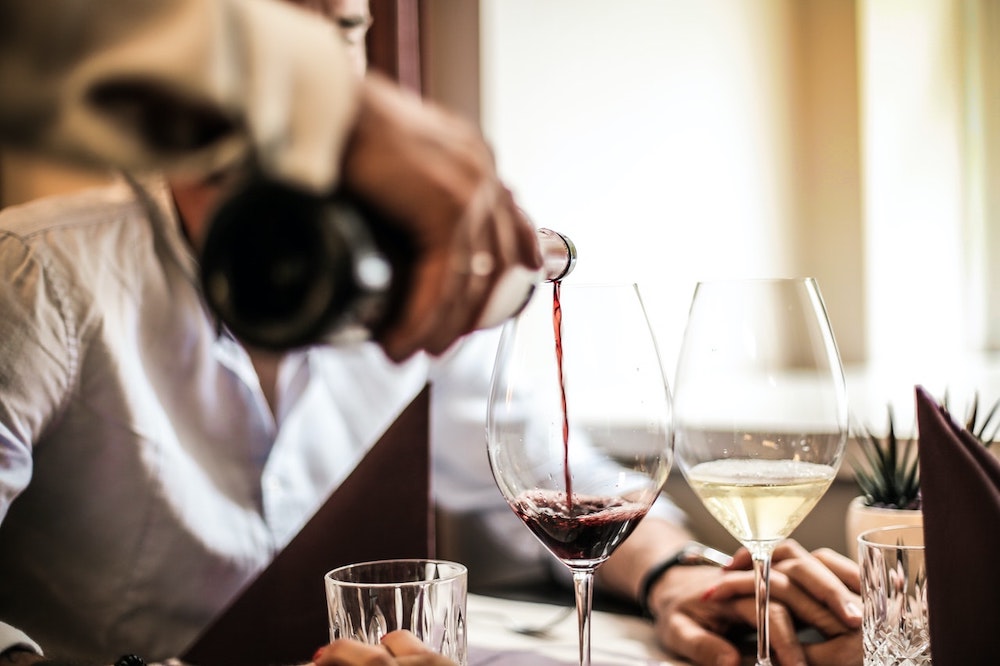 NINE-Ten
Delicious California coastal cuisine in a newly revamped space with ocean views
Known for fresh, farm-to-table options
Fleming's Steakhouse La Jolla
The ultimate steakhouse destination for food and wine lovers!
Rotating Chef's Table menus by Executive Chef Matt
Exclusive pairing dinners are held regularly – a great way to experience everything they have to offer
George's at the Cove
With unbeatable ocean views, fine cuisine, and exquisite cocktails, this is where you'll be wanting to wine and dine in the Village!
Eddie V's Prime Seafood
You can't go wrong with any seafood dish on the menu.
Duke's La Jolla
For a Hawaiian-themed evening, head to Duke's! Their famous Mai Tais are a must-have with dinner.
WHERE TO GET MODERN AMERICAN CUISINE
Chefs in La Jolla love to create classic American cuisine, such as burgers, lasagne and portobello mushroom entrées. You'll find unique interpretations that utilize new and notable ingredient pairings with traditional dishes.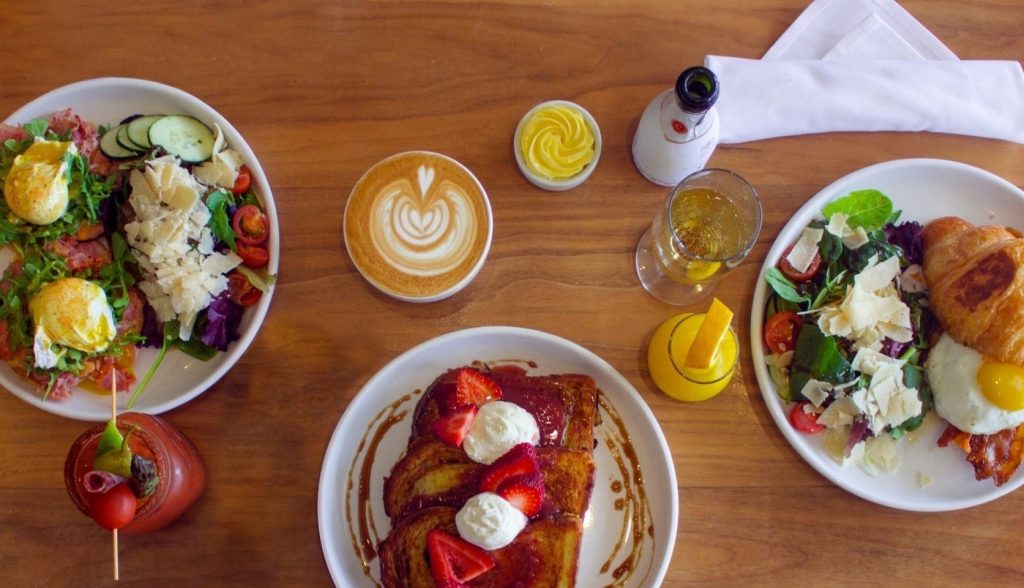 Candor
Chef Giuseppe Ciuffa sources ingredients from local fishermen and farmers. The wine list at Candor is amazing, too.
Sugar & Scribe
Whether you're dining in or stopping by for coffee and pastries to go, this La Jolla restaurant is always a treat.
Helmed by Food Network regular Chef Maeve Rochford. She won the network's Holiday Baking Championship and has competed on Big Time Bake, Beat Bobby Flay, and more.
The Cottage La Jolla
Everything from chilaquiles to stuffed French Toast is available on this eclectic menu!
Herringbone La Jolla
Cody's La Jolla
Terrific ocean view and yummy sandwiches; great for a late lunch in the Village.
Promiscuous Fork
Super healthy eats with a modern twist. Known for their award-winning Lamb Lollipops!
WHERE TO GET GREAT COFFEE IN LA JOLLA
Caffeinate your day with a standard coffee, elaborate coffee beverage – such as a latté or peppermint mocha – or tea. Some of the best restaurants in La Jolla are actually coffee shops!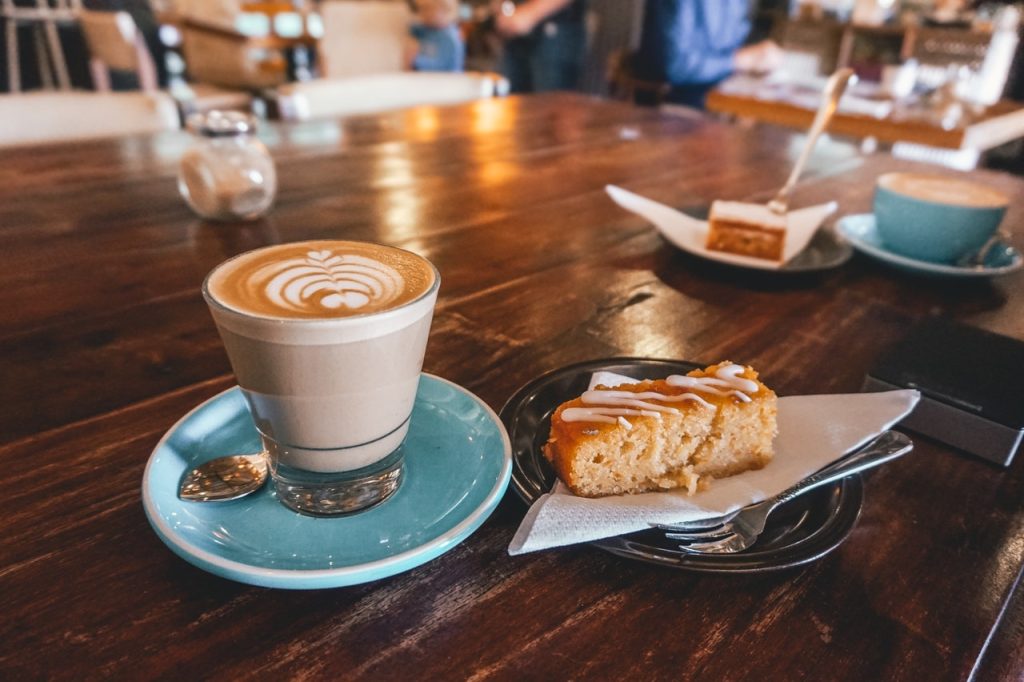 Brick & Bell Café
A cute coffeehouse nestled on a quiet street in the Village. If you try anything here, get one of their scones – they are some of the best in San Diego!
Pannikin Coffee & Tea
We used to say: Come here for a latte and head next door to DG Wills for an awesome bookstore experience. But sadly, Pannikin has been forced by their landlord to — at least temporarily — shutter their doors.
Sugar & Scribe
The only full-on bakery in La Jolla, this spot is known for its Irish spin on the classics. Items like Shepherd's Pie, a Full Irish Breakfast, and Pasties are hot commodities.
Living Room Café & Lounge La Jolla
This is a great spot to come and just hang out for a while. There is downstairs and upstairs seating, and plenty of tables; it's also quiet enough to get some work done.
Shop Our Selection of Local San Diego Coffee
WHERE TO PICK UP BAKED GOODS & PASTRIES
Croissants. Scones. Danishes. Treat yourself to high quality baked goods that will pair perfectly with a coffee, tea or hot chocolate.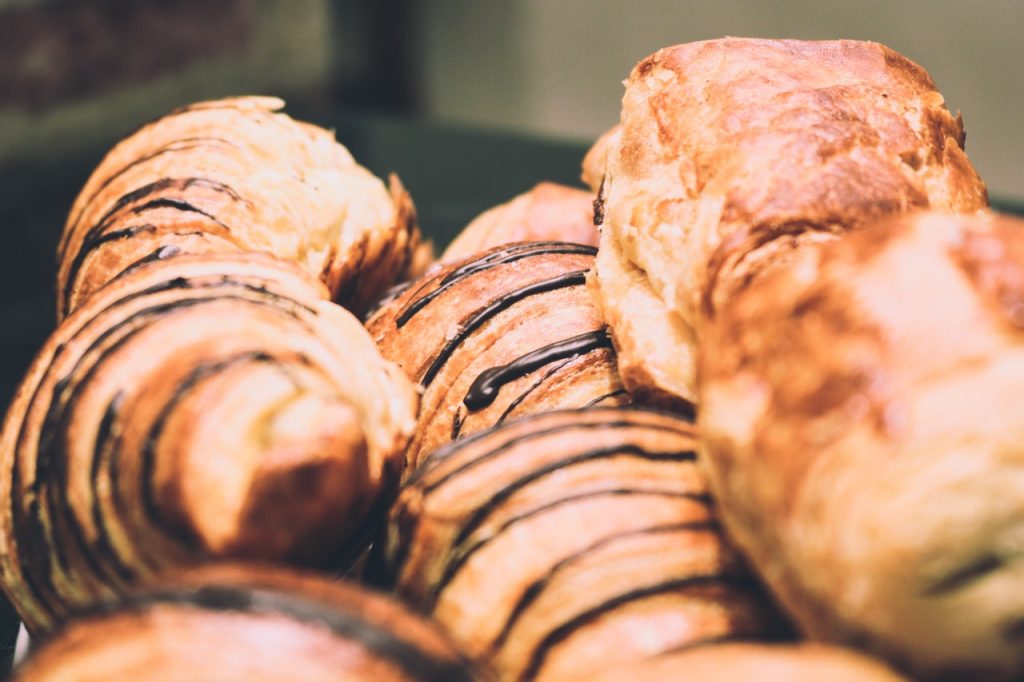 Brick & Bell Café
A cute coffeehouse nestled on a quiet street in the Village. If you try anything here, get one of their scones – they are some of the best in San Diego!
Sugar & Scribe
The only full-on bakery in La Jolla, this spot is known for its Irish spin on the classics. Items like Shepherd's Pie, a Full Irish Breakfast, and Pasties are hot commodities.
Living Room Café & Lounge La Jolla
This is a great spot to come and just hang out for a while. There is downstairs and upstairs seating, and plenty of tables; it's also quiet enough to get some work done.
WHERE TO GO FOR BREAKFAST
It is said that breakfast is the most important meal of the day. Luckily, there are a variety of great options for making sure your most important meal is served just right. Here are some of our picks for the best breakfast restaurants in La Jolla: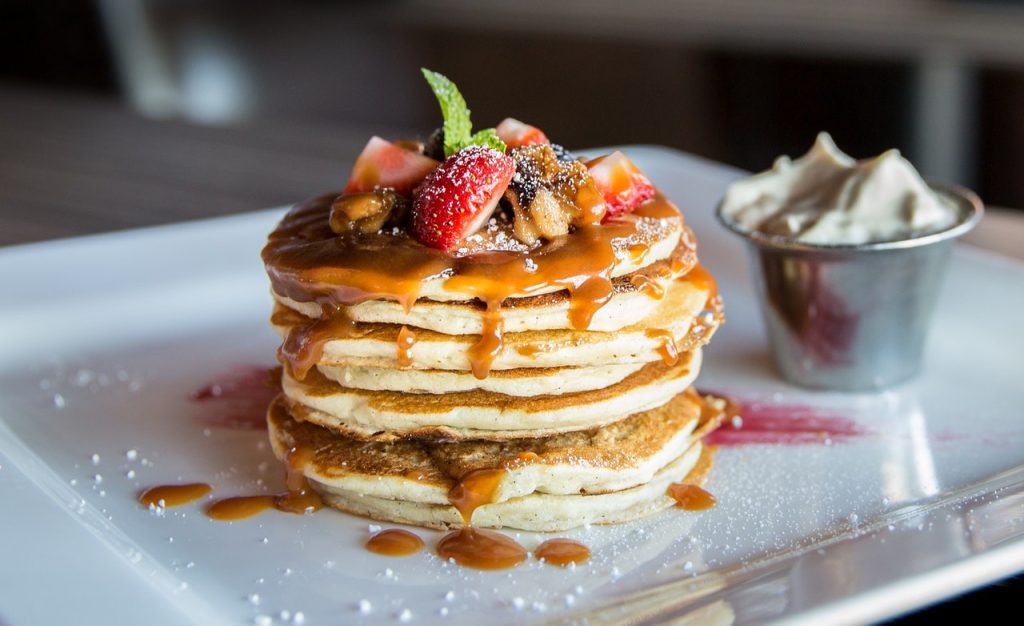 Sugar & Scribe
From biscuits and gravy to fresh Benedicts, this place has everything you could want to start your day off the right way.
Richard Walker's Pancake House La Jolla
Try any of their baked pancake specialties – rich, filling, and seriously decadent.
The Cottage
They serve breakfast all day!
Living Room Café & Lounge La Jolla
Come here for a quick breakfast on-the-go.
Harry's Coffee Shop
This diner has been around since 1960, and has been a local favorite ever since. Their menu is classic, simple, and fresh – you can get everything from traditional pancakes to a hearty American breakfast.
Trilogy Sanctuary
Vegan rooftop cafe with amazing breakfast options including smoothies, acai and pitaya bowls, and vegan takes on plenty of breakfast favorites including 'eggz benedict,' 'trilaquilles,' veggie scrambles, breakfast burritos, avocado toast, and two options for pancakes.
GREAT RESTAURANTS FOR FAMILIES
As a family with kids, you're looking for a restaurant that offers kid-friendly entrées and atmosphere. You also seek a place where the setting and food is fun and flavorful for the adults. Never fear! You'll find a selection of such restaurants in La Jolla.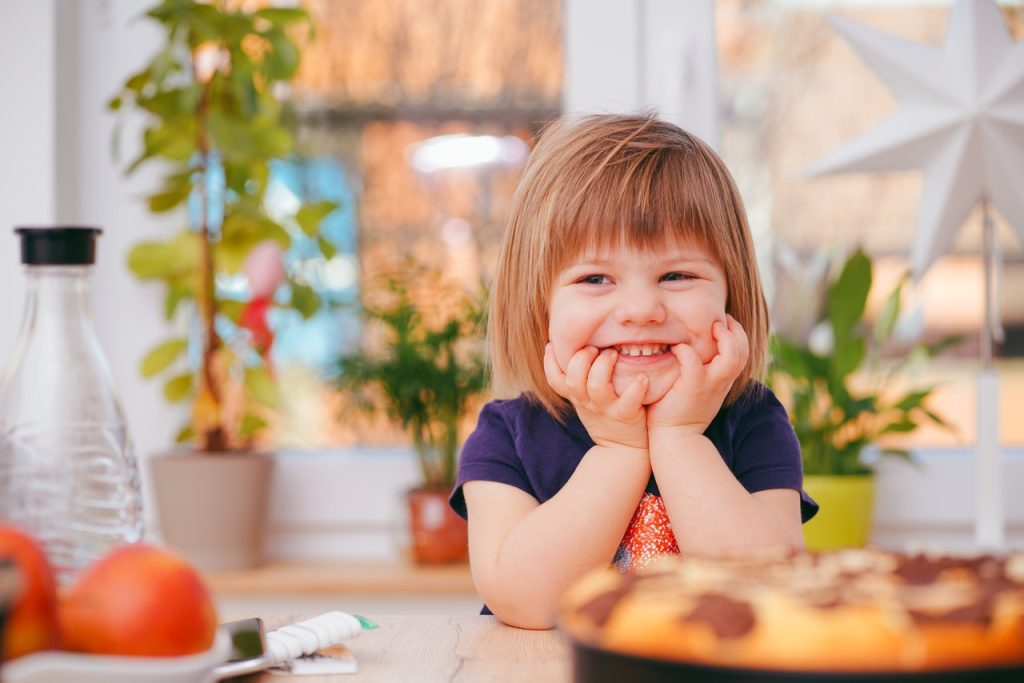 Galaxy Taco
Each item on their Kids' Menu comes with a drink and a fruit cup, rice, or beans. Perfect for the little ones with a thing for Mexican food!
Sushi Mori
Their Kids Menu is more for older children (under 11), but each dish is super affordable.
Harry's Coffee Shop
The casual diner atmosphere is perfect for a family outing!
The Cottage
The Cottage is also known for being a family-friendly restaurant in La Jolla. Their kids menu for breakfast includes French toast, eggs, pancakes, and fruit; while for lunch they offer a nice variety of options ranging from classics like grilled cheese and PB & J to pasta, ravioli, and even a grilled chicken breast over fresh greens.
ROMANTIC RESTAURANTS – GOOD PLACES FOR A DATE IN LA JOLLA
Foster a romantic atmosphere at one of these La Jolla restaurants; with carefully selected lighting, excellent service and optimum wine and champagne options, they cultivated the perfect setting for a special evening.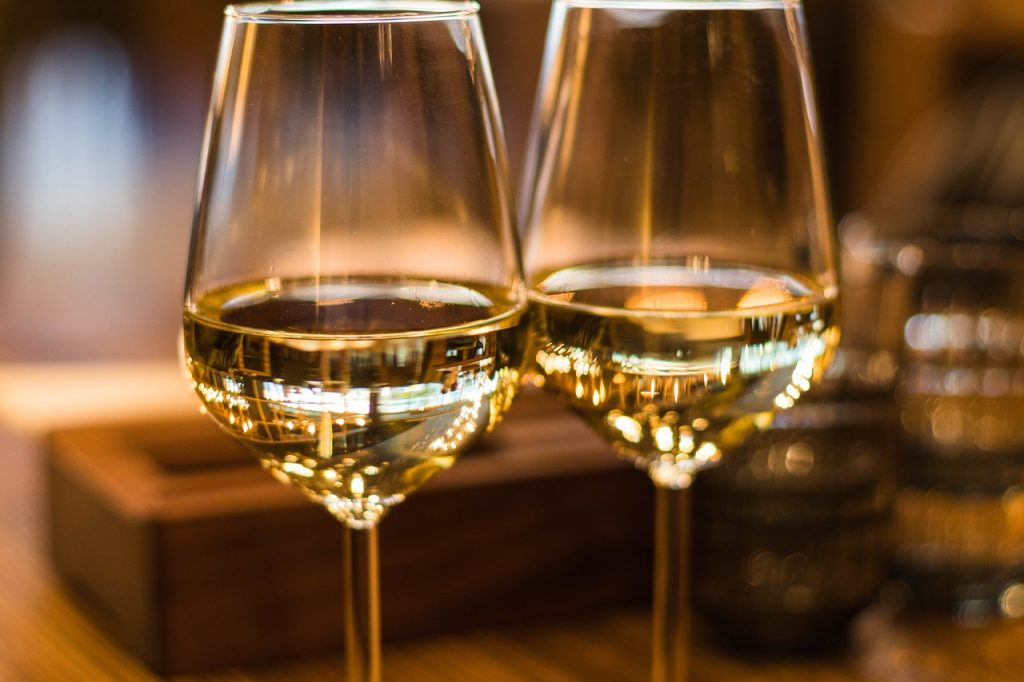 Cusp Dining & Drinks
Beautiful ocean views and cozy tables; what more could you ask for?!
Osteria Romantica
This spot is the ultimate 'date night.' Fine wine, upscale Italian, and a super cozy atmosphere at La Jolla Shores.
Catania
Come for Happy Hour and stay for the views! Located on the top floor of La Plaza La Jolla, the sunset is pretty stunning from here.
The Marine Room
Located directly on the water; impress your date with a view of the crashing waves and a first-class dinner menu.
WHERE TO BRUNCH IN LA JOLLA
If you love brunch a waffle lot, look no further. From mimosas to coffee, from savory entrées to sweet ones, there is a brunch to suit everyone's taste at these La Jolla restaurants.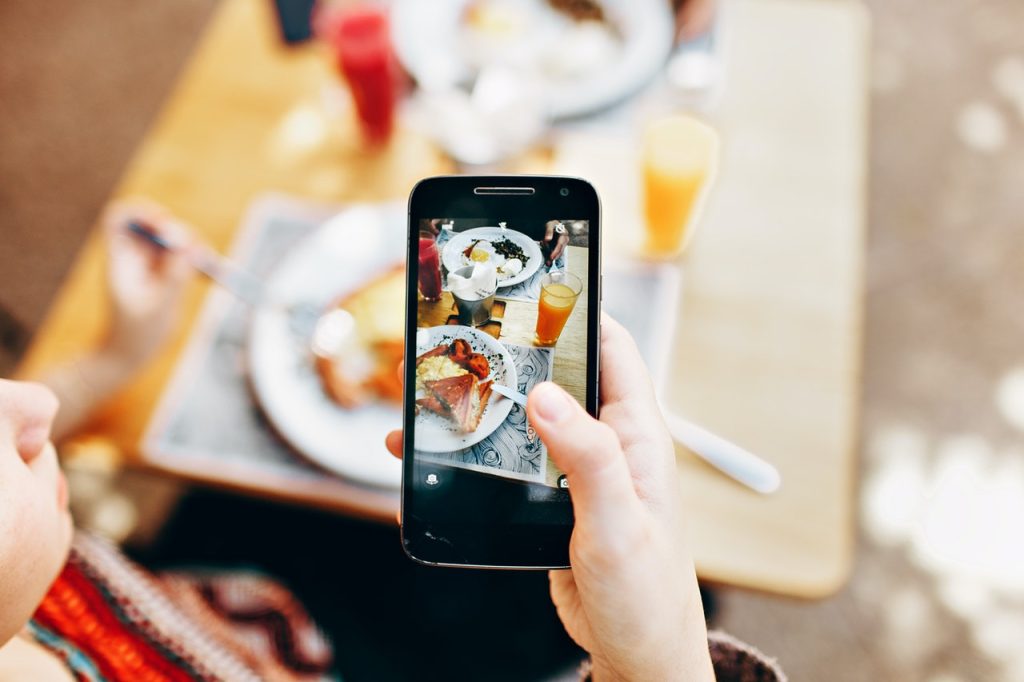 Caroline's Seaside Café
Brunch with a beautiful view; this spot is located at the Aquarium and has an incredible patio!
Shorehouse Kitchen
Their Benedicts are to die for. Bonus: they have a full-on Doggie Menu for your four-legged friend!
Brockton Villa
You can't come here and not get the Coast Toast; a beloved local favorite, their version of French Toast is essentially a decadent souffle.
Barbarella
Brunch with an Italian spin!
Trilogy Sanctuary
Vegan brunch on a La Jolla rooftop – now with more yoga!
Cusp Dining & Drinks
From steak and eggs to a full-on Continental brunch, this spot has you covered for the All-American breakfast.
High Tide Breakfast at the Marine Room
An incredible experience unlike any other in La Jolla, the High Tide Breakfast treats you to incredible views of the surf coming right up to the windows while you dine.
WHERE TO GRAB CASUAL CUISINE – FOOD TO GO
Sometimes we crave an upscale dining experience that's enjoyed course-by-course. Other times, we are simply looking for good food that we can grab quick – perhaps to take on the road, bring to the beach or pack as a picnic. Let's take a look at the best restaurants in La Jolla for to-go food:
The Cheese Shop
Grab a Boxed Lunch and have a picnic at the beach! This La Jolla Shores restaurant has everything you need for a full lunch (sandwiches, chips, and more).
Brick & Bell – La Jolla Shores
Brick & Bell Café – Downtown La Jolla Village
Girard Gourmet
Fresh salads and made-to-order sandwiches plus rotating hot items that change daily; this is the ultimate lunch spot in La Jolla!
The CORNER Mercantile & Eatery
This La Jolla Shores staple includes grocery items and a deli.
Housemade breads, soups, hummus, sandwiches, and more.
The banner photo for this article is courtesy of The Marine Room.