5 Key Facts About Drug and Alcohol Use in the San Diego Area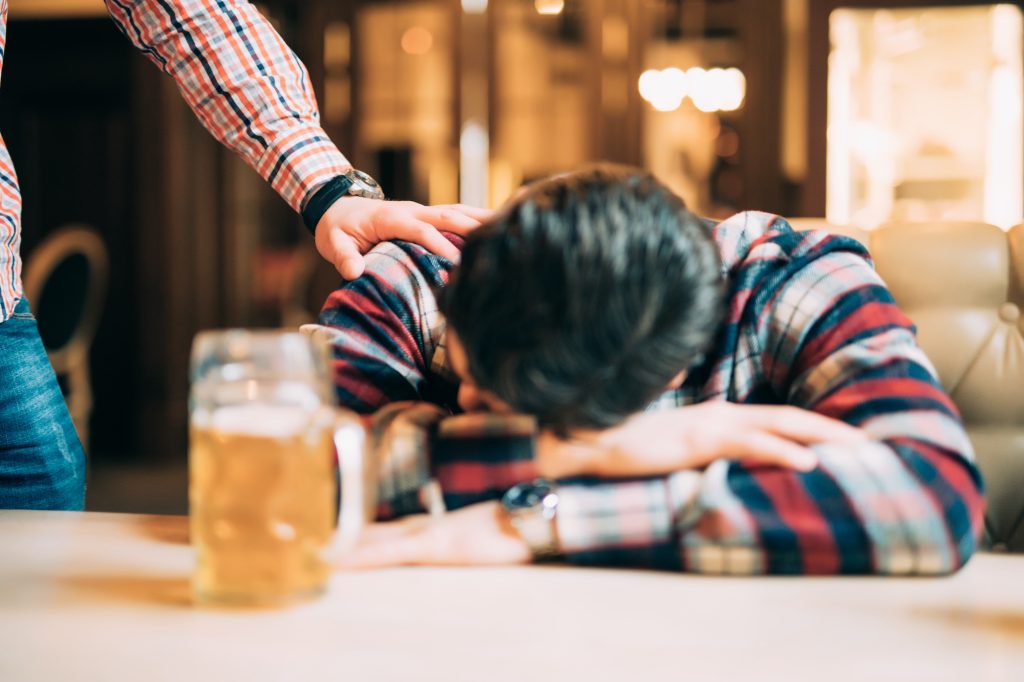 If you call San Diego, CA home, you know how much there is to love about this world-renowned city. San Diego has it all — natural beauty, a thriving arts and culture scene, incredible local food, and much more. However, like many other parts of the US, this California locale also has its own set of public health concerns. In San Diego, one of the most pressing issues is the prevalence of substance abuse.
We're here to shed light on the trends in drug and alcohol use in the San Diego area and offer helpful steps for locals who struggle with the challenges of addiction. Read below to learn five need-to-know facts about drug and alcohol use in the San Diego area.
#1: There Were More Than 1,100 Overdose Deaths in San Diego in 2021 Alone
There are countless reasons to address the problem of drug addiction, but one of the biggest pushes toward recovery is the risk of an overdose. According to the San Diego County Office of Education, there were over 1,100 tragic overdose deaths in San Diego in 2021.
This troubling statistic lines up with an overall increase in statewide overdose deaths throughout California. In addition, the SDCOE indicated that the majority of these overdoses were fentanyl-related.
#2: Fentanyl Is the Most-Abused Drug in San Diego
According to the Centers for Disease Control and Prevention (CDC), Fentanyl is the most-abused drug in the San Diego area. This highly addictive and extremely dangerous painkiller is often mixed with other drugs, increasing the risk of accidental use and even accidental overdose.
#3: Over 6% of Californians Have Alcohol Use Disorder
Alcoholism can dramatically affect your relationships, ability to work, and overall quality of life. It's a destructive condition that tragically affects hundreds of thousands of Californians, including many living in San Diego. According to the National Institute on Drug Abuse, the total number of Californians with alcohol use disorder is 6.4%.
Alcohol use disorder is extremely common throughout the US. In fact, alcohol is the most widely abused substance in the United States. Studies show that some of the most important factors when it comes to the formation of alcohol use disorder are a person's genetics and the level of stress in their everyday life.
Given the highly addictive nature of alcohol, it's crucial to address the signs of alcohol use disorder as soon as you notice them. If you're struggling, reach out to a trusted provider of detox in San Diego, such as Restore Detox Centers, for help and support.
#4: In 2018, San Diego Was Ranked as "The Booziest City in the US"
The average consumer in San Diego in 2018 spent over $1100 dollars on alcohol, with San Diego's vibrant nightlife and party scene contributing to excessive drinking for some locals. With the stress of work and pressure from friends and coworkers, it's easy to get sucked into a drinking habit that's costly in more ways than one.
If you live in San Diego and feel that drinking is putting a burden on your body, your mind, and your wallet, we encourage you to get help from one of the city's trusted addiction treatment centers. It's especially important to seek treatment for alcohol addiction if you're finding it hard to stop spending excessively on the habit.
#5: In 2019, Valley Center and La Mesa Had the Highest Death Rates for Alcohol Abuse
According to the San Diego Health and Human Services Agency, nearly 30 people per 100,000 in Valley Center and about 25 per 100,000 in La Mesa tragically died due to overconsumption of alcohol in 2019. The stats for other parts of the county, including Oceanside, Vista, Peninsula, and Escondido were also extremely concerning.
In many of these cases, alcohol poisoning was reported as the cause of death. However, in some circumstances, liver damage, heart failure, and driving while intoxicated were also causes of drinking-related deaths. Based on statistics like these, it's easy to see the need to address the problem of alcoholism in San Diego.
How To Get Help If You're Struggling With Substance Abuse in San Diego
If you're one of the many San Diego residents who deal with an addiction to drinking or drugs, know that there's hope. Addiction can consume your life, make you feel isolated, and steal your confidence, but it doesn't have to stay that way. Local treatment facilities like Restore Detox Centers offer the care and support you need to press restart and get on the road to recovery.
Some of the best treatment methods for substance abuse include medically-assisted detox, individual and group therapy, and a stay in a sober living community. All of these treatments are offered at facilities in San Diego. If you recognize a problem with substance use in your life, don't wait — get help as soon as possible.