Campland Fire in San Diego Sends Black Smoke Over Mission Bay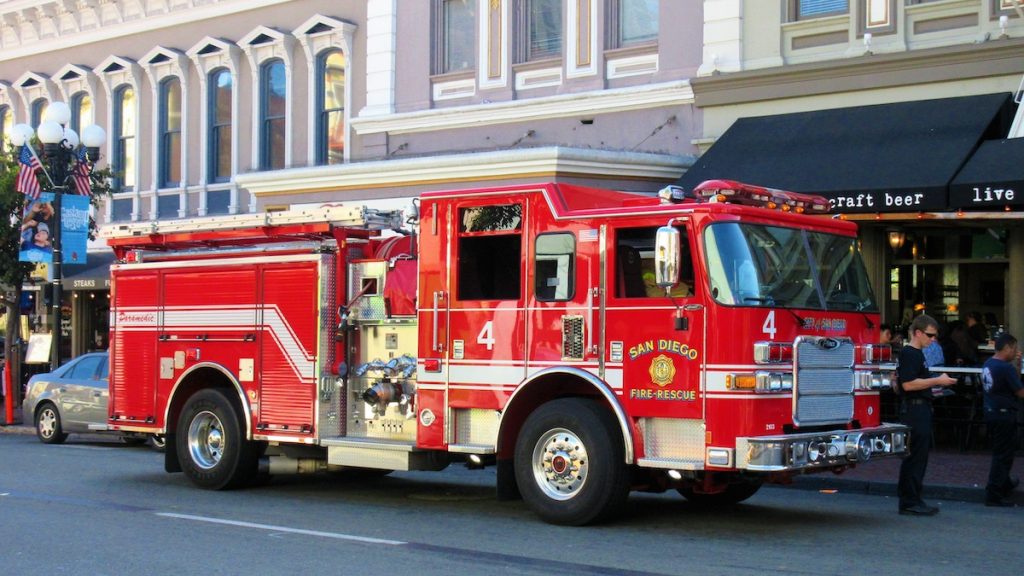 A storage building at Campland on the Bay caught fire on Monday afternoon. Here's what you need to know about the Campland fire in San Diego.
Just before 2 p.m., a blaze was reported at the Campland on the Bay RV resort in Pacific Beach. When firefighters arrived, they found that a storage facility had burst into flames.
By 2:25 p.m., first responders were on the ground and working to control the blaze. San Diego firefighters were able to put out the fire about an hour after it was first reported.
Emergency responders treated one person for smoke inhalation, according to the San Diego Fire-Rescue Department. No other injuries were reported.
According to NBC 7 San Diego, the building was empty during the time of the blaze. It was a storage facility for golf carts, bikes, and other equipment available for rent.
Reports indicate that two businesses were destroyed in the fire, including the storefront that rented out bikes and a second business that rented watercraft.
San Diego Fire Department Chief Jared Daneen told NBC 7 that the fire produced a "significant amount of smoke" and turned black very quickly. That led him to believe that it might have been petroleum-based.
However, at this time, it's not currently clear what exactly sparked the Campland fire in San Diego. An investigation into the cause is currently ongoing.
Campland on the Bay is a waterfront RV and tent camping resort right on Mission Bay. It's located about a 15-minute drive from La Jolla and the beachfront tourist destination of Mission Beach.
Media credit: Image of San Diego fire truck licensed from Adobe