Mission Beach vs. Mission Bay San Diego, CA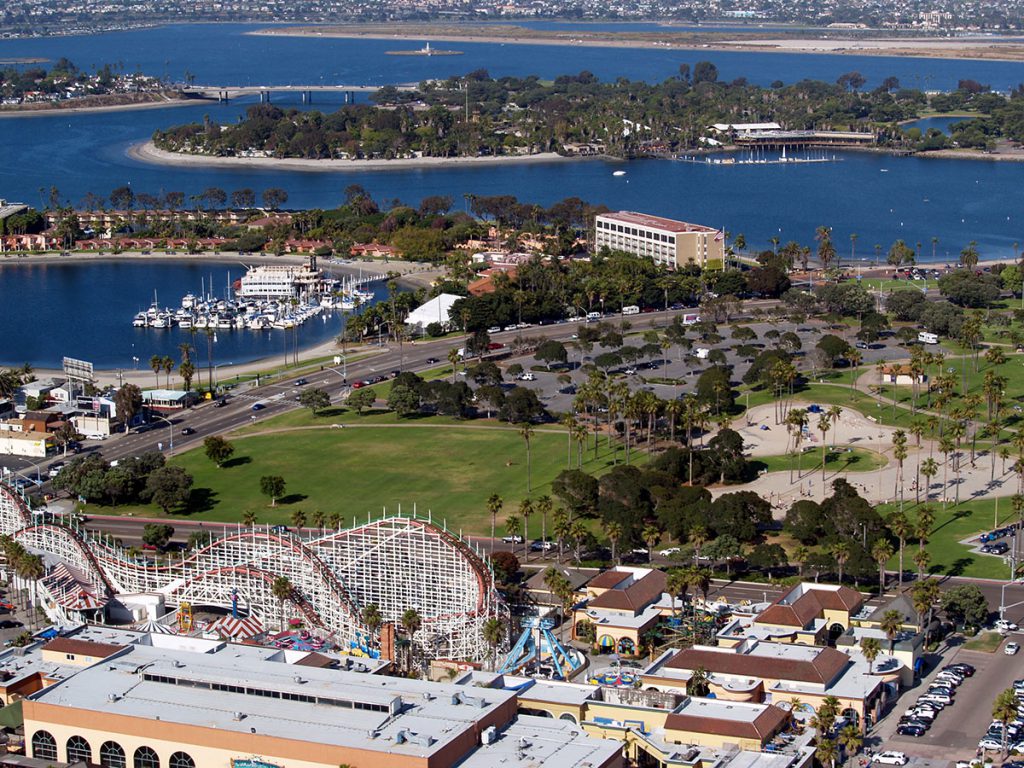 You're in the mood to venture outside La Jolla and are selecting where. Though the Mission Beach & Mission Bay area is along the water, just like La Jolla, it has a very distinct personality and culture that makes it unique and well worth your time.
The Difference Between the Beach & Bay
Mission Boulevard runs along the sandbar that forms a dividing bridge. One one side, we have the lapping waves of Mission Beach. On the other, we have the inward, calm waters of the bay. It's easy to explain the vibe of each side; the atmosphere matches the water.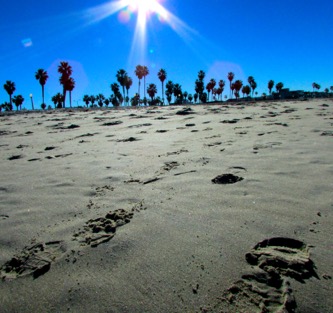 Where the waves are constantly in motion, so are the people. On the Mission Beach side folks are bicycling, running, surfing, boogie boarding, flying kites and more. On the bay side, people are in action too, but in a far more calm kind of way. People are strolling the bay. Folks are stand-up paddle boarding and canoeing. The demographic is a little bit older. People are more likely to be reading on this side. Simply choose which side based on the experience you want. Or hey, visit both!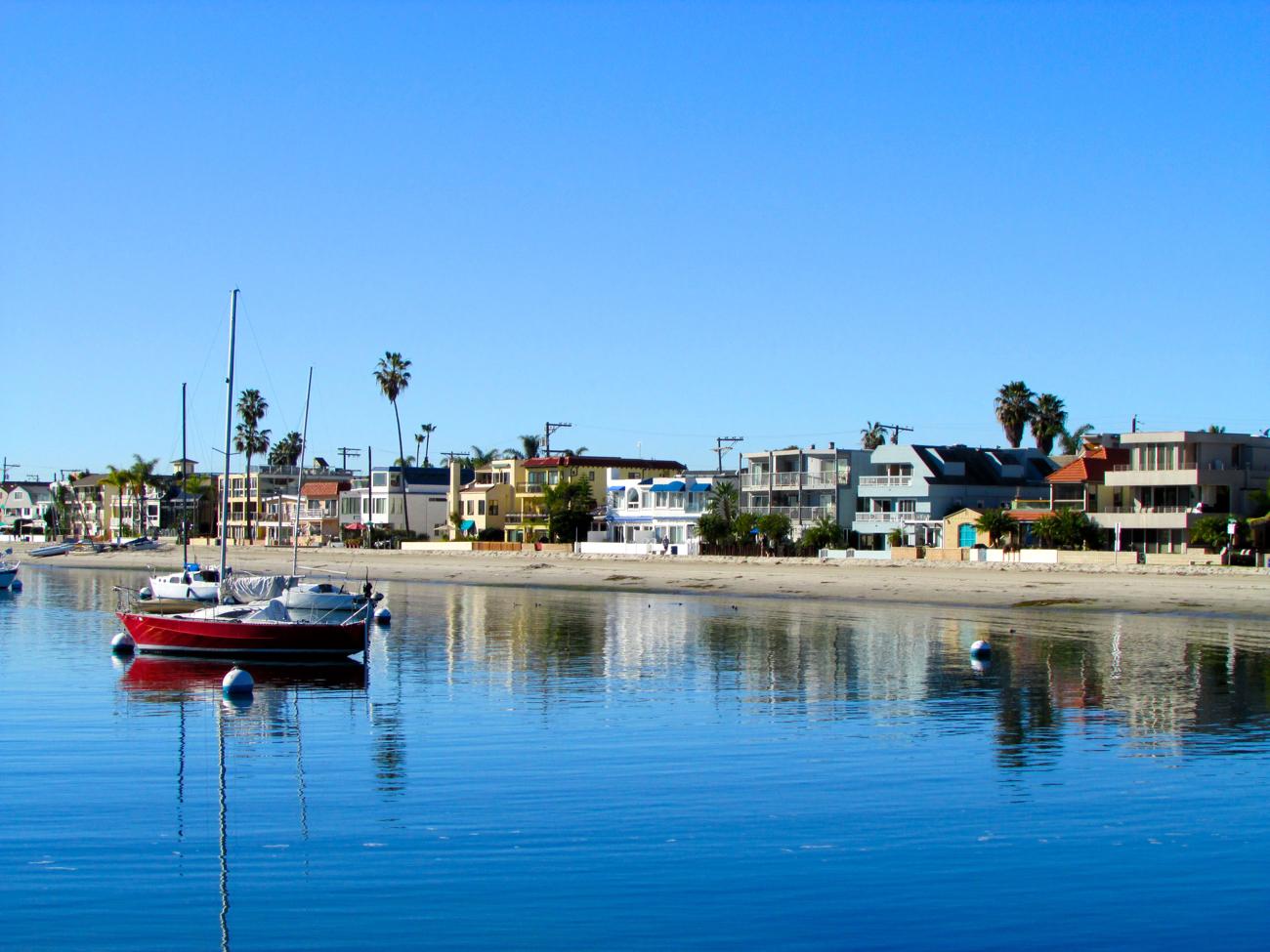 On the Main Boulevard
Through the main street, Mission Boulevard, you can easily cross to either side. On this street you'll find all types of local restaurants, cafes, boutiques, rental shops and more. Here are some of the favorites for different genres of venues:
Coffee:
The favorite spot here? Better Buzz Coffee. There's something truly exquisite about this local chain's coffee, probably because of their emphasis on organic and fair trade products. They also make some truly unique and decadent acai, fruit smoothie bowls!
Breakfast & Lunch:
Speaking of food, where do you get a good breakfast to power you for an active day? Or a lunch after an active morning of surfing?The Olive Cafe, on the corner of Mission Boulevard and Santa Clara, provides a wide array of menu items for a really good price. From omelettes and breakfast burritos to fruit bowls and sandwiches, it's hard to go wrong with anything you order here.
Classes:
Looking to learn something new? Head toMission Bay Aquatic Center and do everything from take classes in stand-up paddle boarding to getting certified in sailing.
Rentals:
There are several spots up and down the boulevard to rent equipment, the most well known being Cheap Rentals. You can get land exploration gear gear, like bicycles, as well as aquatic equipment like canoes and paddle boards.
Casual Dinner:
This area is less known for dinner then neighboring Pacific Beach, but you can still find a great bite. Head to Arslan's Gyros for some casual (but wicked!) Greek food. Their tag line? Freaky Food, Freak Fresh.
Formal Dinner:
For a more formal dining occasion, head into Saska's Steak & Seafood. It's right by the beach, so you know the fish is fresh!
Cocktails:
Head to the Catamaran Resort's lounge for wonderful, hand-crafted cocktails in their upscale lounge. They have a fantastic bar with a well-kept secret of a happy hour. Not only are the drinks wonderful, but you walk by an incredible waterfall in the lobby before entering!
The Boardwalk
No true California beach is complete without the Hollywood-highlighted beach boardwalk! Mission Beach has a boardwalk with all the Southern California necessities you could think of:
Giant wooden roller coaster
Carousel
Arcade
Stands making classic carnival food that entrances you by mouth-watering aroma alone!
Miniature golf
The fact that it's about ten steps away from the sand!
South Mission Beach
The very end of this area is known as South Mission Beach. It's hosts volleyball tournaments (due to its vast area of many nets) and a rock jetty that's perfect for walking out onto for a romantic date.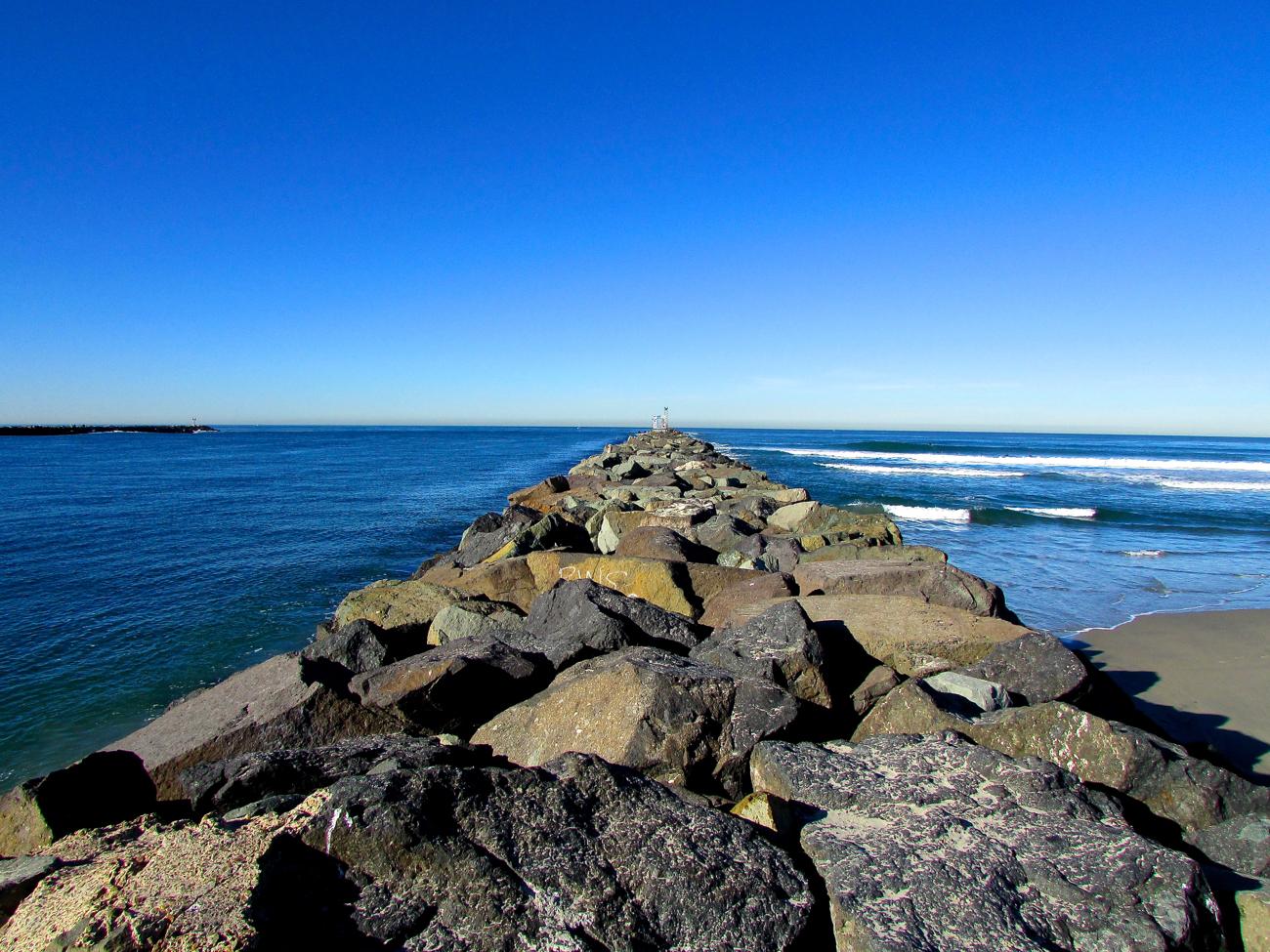 On land, this area has more vacation rentals and homes than businesses and shops, but there are couple specific spots we want to highlight:
Beachcomber:
This local bar is a great place for grabbing a drink after work and casually meeting friends. It's also a prime place for trivia nights; they're every Tuesday and a great way to combine a mid-week drink with new knowledge!
Seriously Good Pizza:
Whether you need refueling after an early day of activities or find yourself ravenous after a whole day of beach festivities, sometimes there's nothing better than some decadent, cheesy pizza! At South Mission Beach, the spot you want to try is Capri Pizza and Pasta.
Other Important Information
As you can see, there's a lot to do here! To learn where to park for visiting these areas, check out our Mission Beach & South Mission Beach Page and Mission Bay Page.