Coast Walk Trail in La Jolla Nominated for National Award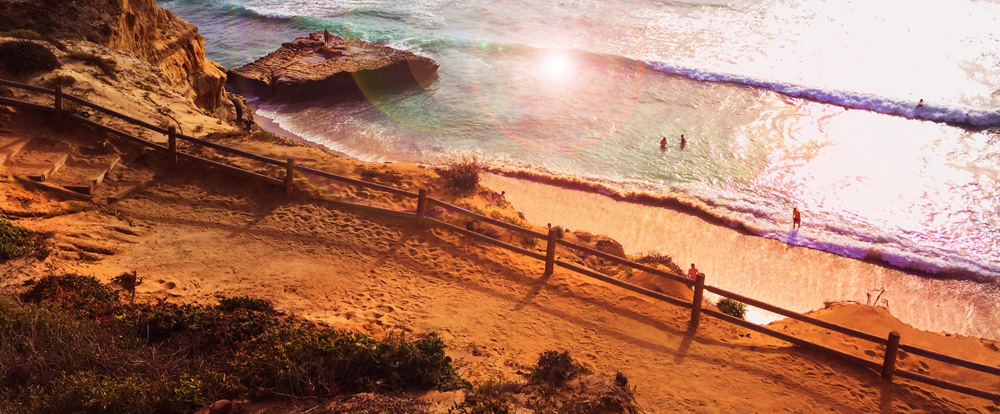 La Jolla's Coast Walk Trail has been nominated for a national award honoring contributions to vernacular buildings and cultural landscapes.
The trail has been nominated for the 2022 Vernacular Architecture Forum Advocacy Award, which is an award for "exceptional contributions toward the interpretation, appreciation, and protection of vernacular buildings and cultural landscapes," according to the La Jolla Light.
On Jan. 6, the La Jolla Community Planning Association voiced its support for the trail's nomination.
The Vernacular Architecture Forum is an organization that studies buildings and landscapes — and specifically "vernacular structures," which are defined as buildings outside of academic tradition and without professional guidance from architects.
At its meeting earlier in January, the LJCPA voted to send a letter endorsing the nomination. The letter also touts the work of the Friends of Coast Walk Trail, which has been responsible for restoring and managing the trail for the last 10 years.
The trail itself spans a length between Coast Walk and Goldfish Point. It has undergone significant renovations facilitated by the Friends of Coast Walk Trail.
"Friends of Coast Walk Trail has done a superb job in rehabilitating the trail and getting some phenomenal public input in the process," said LJCPA President Diane Kane. "I think it would be a great honor if they could win and would speak well of La Jolla."
Friends of Coast Walk Trail was formed in response to "crumbling" conditions at the trail due to deferred maintenance, city budget issues, and popularity that brought a "crush of tourists."
Local residents formed the organization to raise money, develop a restoration plan, hire contractors, and more. In the 10 years since, the group has carried out vegetation removal and restoration, slope stabilization, and stairway or fence repairs.
Brenda Fake, president of FOCWT, said the community deserves the ward "because the community came together for this."
"The trail is the trail; it's how we have responded that has made it what it has become. People came out of the woodwork to help on this," she said. "This is an advocacy award, and the best advocacy has been the grassroots efforts. … So why not do this for the community?"
About the author: Mike Peterson is a freelance journalist and writer based in North San Diego County. He's written and worked for a number of local media outlets, including the San Diego Union-Tribune, the North Coast Current, and the Oceanside Blade.
[mv_create key="26″ layout="grid" thumbnail="https://www.lajolla.com/wp-content/uploads/2015/02/la-jolla-blog-img-47.jpg" title="More About La Jolla Shores & La Jolla Cove" type="list"]