See Pics of the $5.65 Million La Jolla Ocean View Mansion Deepak Chopra Just Sold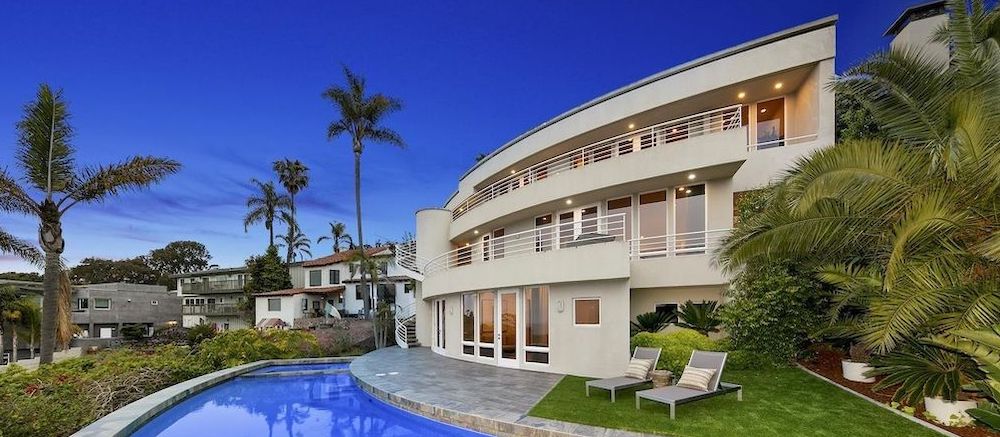 Deepak Chopra, the famous author and self-help guru, recently sold his multi-million dollar home in La Jolla. Chopra owned the home for 28 years but quickly sold the property within the same month he listed it.
Photos courtesy of Berkshire Hathaway HomeServices.
The alternative medicine advocate listed his beautiful home for $5.5 million and accepted an offer for $5.65 million dollars. With today's sellers market, Chopra was able to make a steep profit after paying $2.2 million for the home back in 1993.
The property reflects a modern coastal design style with spiral staircase and curved decks. The La Jolla home sits just a mile away from the water. Offering the California dream, all three levels have windows that face the ocean.
Inside, the architecture continues to reflect a modern look with an open floor plan, with the living room and dining area divided by a dual-sided fireplace. The property is 5,836 square feet and holds 5 bedrooms and 6.5 baths. Not only that, but it offers the addition of a media room, family room, and office.
It's no wonder the award-winning author lived in the home for so many years.
Deepak Chopra rose to fame after being featured on the Oprah Winfrey Show and bought his spacious home the same year. Chopra has now written over 90 books, many of them in reference to spirituality and meditation.
The sale of this home surely reflects the end of an era for Chopra.
Visit our La Jolla real estate section for more information about the local market and properties currently for sale.
[mv_create key="13″ type="list" title="La Jolla Luxury Real Estate" thumbnail="https://www.lajolla.com/wp-content/uploads/2021/06/airbnb.jpg" layout="grid"]