Mitt Romney's La Jolla Beachfront Home Sold for $23.5 Million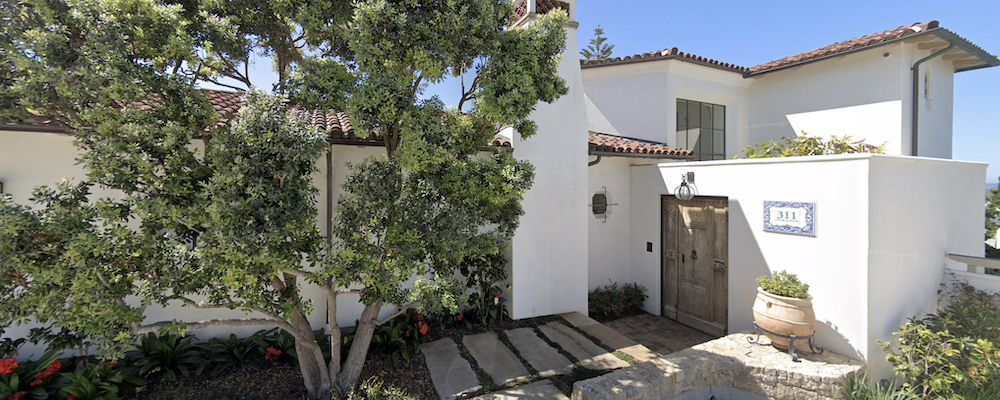 It looks like La Jolla is getting a new neighbor. Mitt Romney's beachfront home is under contract with an escrow of $23.5 million.
The New York Post reports that the home had become notorious after several renovations took place on the property, including a car elevator and the complete rebuilding of a bigger home.
The latter was more of a neighborly dispute, as the bigger house obscured the neighbor's view of the ocean. (This type of thing can be an issue when ocean views are involved.)
According to the Daily Mail, the property's original 3-bedroom, 3,000 sqft home was demolished to make way for a 5-bedroom mansion somewhere between 8,100 and 11,000 sqft.  However, what is certain is the massive overhaul and expansion of the home now include a library, a wraparound porch, a spa, and the aforementioned car elevator.  
Some reports speculate as to whether the move was due to personal preference or neighborhood backlash over Romney's not-so-neighborly construction decisions. 
Either way, insiders revealed the home got recorded as being sold on June 30, 2021, by the San Diego County recorder's office.
Of course, this house isn't the only million-dollar beachfront home on the block. Yet, the public nature of the home, the family, the size, and the price make this sale's national attention understandable. 
View this post on Instagram
Who Bought Mitt Romney's Home in La Jolla?
William and Marisa Rastetter are the couple who bought this mansion. Rastetter is a scientist, entrepreneur, and venture capitalist. He is the chairman of Neurocrine Biosciences, a biopharmaceutical company.
Where is Mitt Romney's La Jolla Home?
Mitt Romney sold the home that he owned at 311 Dunemere Drive. He was located just blocks from the La Jolla Blvd. Rigoberto's.
Is Mitt Romney a Republican or Democrat?
Mitt Romney, aged 74, is a Republican senator from Utah. He also used to be the governor of Massachusetts from 2003 – 2007 and was a Republican nominee for President of the United States in 2012.
What Other Homes Does Mitt Romney Own?
Senator Romney apparently owns two properties in Utah (a state where recreational weed is not currently legal)–one regular home and one ski chalet– along with a vacation home in New Hampshire and a place to stay when he's in Washington, D.C.
What Is a Car Elevator?
View this post on Instagram
A car elevator is something that Harrison Ford, Britney Spears, and Mitt Romney had in common. A car elevator allows the rich and famous the opportunity to lower cars into basement garages, especially when street parking is at a premium.
Note: The banner photo for this article is from Google Street View.
[mv_create key="15″ layout="hero" thumbnail="https://lajolla.com/wp-content/uploads/2021/04/san-diego-alicia-keys.png" title="More Celebrity Posts" type="list"][mv_create key="13″ layout="grid" thumbnail="https://www.lajolla.com/wp-content/uploads/2021/06/airbnb.jpg" title="La Jolla Luxury Real Estate" type="list"]