Want to Bundle All Your Favorite San Diego Treats Into One Delivery? There's Now an App For That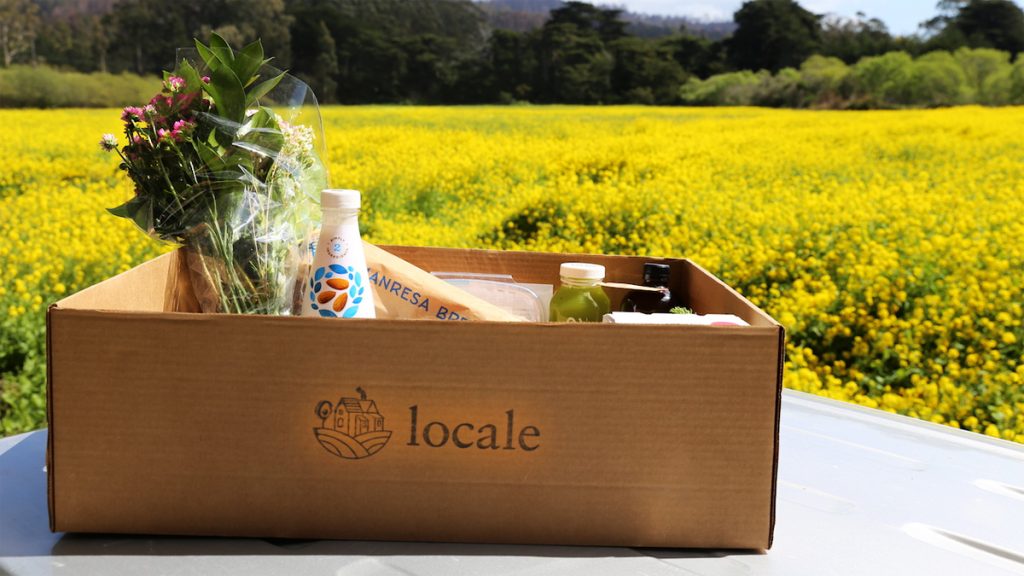 A new company that recently arrived in San Diego hopes to address concerns about food delivery apps by bundling items from several stores into a single order.
Locale is a third-party delivery service that started in the San Francisco Bay Area. Although food delivery is a saturated market, Eater reports that Locale does things a bit differently than DoorDash, GrubHub, or Uber Eats.
There are no sign-up fees for Locale, and the company uses its own in-house pool of drivers. Both of these factors allow restaurants on the service to reach beyond their immediate area and to tap the market for at-home food deliveries more easily.
However, don't expect to get your orders within minutes. Locale focuses on bundling orders from different restaurants, bakeries, and businesses into a single package and delivering it once a week on Fridays.
In exchange for foregoing instant gratification, Locale offers once-a-week deliveries to customers for a flat fee of $5. There's no minimum charge or membership fee, and the prices on food items on the app are about the same as you'd pay in-store.
Coverage in the San Diego region spans from National City to Oceanside. Local customers can order baked goods and other items from San Diego favorites like Assenti's Pasta, Cravory Cookies, Carlsbad Strawberry Company, and Broad Street Dough Co.
Because there's no delivery radius, you can feel free to order items from restaurants located pretty much anywhere in San Diego County.
As you'd expect, Locale isn't looking to replace the ability of current apps to get you a warm meal in minutes. But if you can wait until Friday to get freshly baked bread, hummus, produce, doughnuts, and other delicious treats, then you might want to give Locale a try.
About the author: Mike Peterson is a freelance journalist and writer based in North San Diego County. He's written and worked for a number of local media outlets, including the San Diego Union-Tribune, the North Coast Current, and the Oceanside Blade.
The banner photo for this article is courtesy of ShopLocale.com