A Mesmerizing New Jellyfish Experience is Coming to Seaworld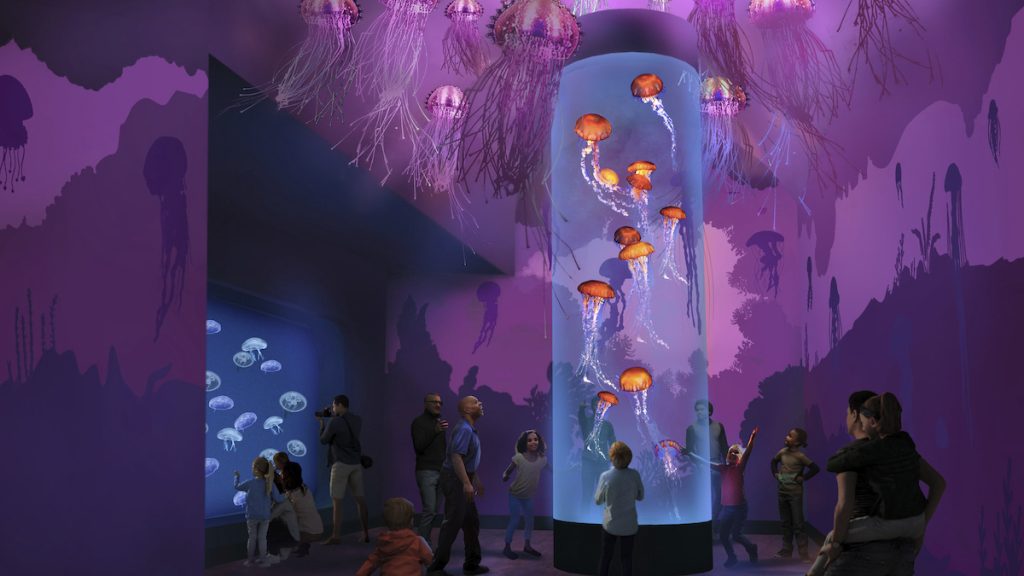 A new attraction dubbed Jewels of the Sea: The Jellyfish Experience is coming to SeaWorld San Diego next year.
The new exhibit is a departure from SeaWorld's recent strategy of opening new thrill rides and rollercoasters, but the Jellyfish Experience will feature three galleries that let guests get up close and personal to jellyfish.
Described as a "first of its kind," the Jellyfish Experience will be both an immersive and interactive aquarium that will see guests greeted by kaleidoscopes of color and shapes, according to the aquatic theme park.
There will be multiple jellyfish species for guests to discover in the three galleries, including:
Moon Jellyfish
Pacific Sea Nettles
Upside-Down Jellyfish
Comb Jellies
"Visiting the new Jellyfish Experience is an amazing opportunity like no other – a chance for our guests to see up close the spectacular details of these underwater marvels and witness how they live their lives in astonishing clarity," said Dr. Chris Dold, Chief Zoological Officer at SeaWorld. Guests will walkthrough striking habitats and view vivid displays to learn more about these wonderful creatures."
The attraction won't just be a mesmerizing display. It will also focus heavily on science and learning for guests of all ages. There will be both educational components to the display and aquarium staff who can tell guests about the diversity of the species — and how they can better protect these translucent creatures.
When it opens, it will feature the tallest jelly cylinder in the country, as well as habitats designed to support the jelly's ability to thrive.
Additionally, Jellyfish Experience attendees will also be able to upgrade their experience with a behind the scenes tour led by a staff aquarist. This upgraded option includes a hands-on experience that lets guests touch a jellyfish.
The exhibit is set to open to the public in 2024. Current 2024 pass members who visit SeaWorld will be able to preview and walkthrough the exhibit before it opens.
Media credit: Image of Jellyfish Experience courtesy of SeaWorld