San Diego Officials to Cut Down on Outdoor Dining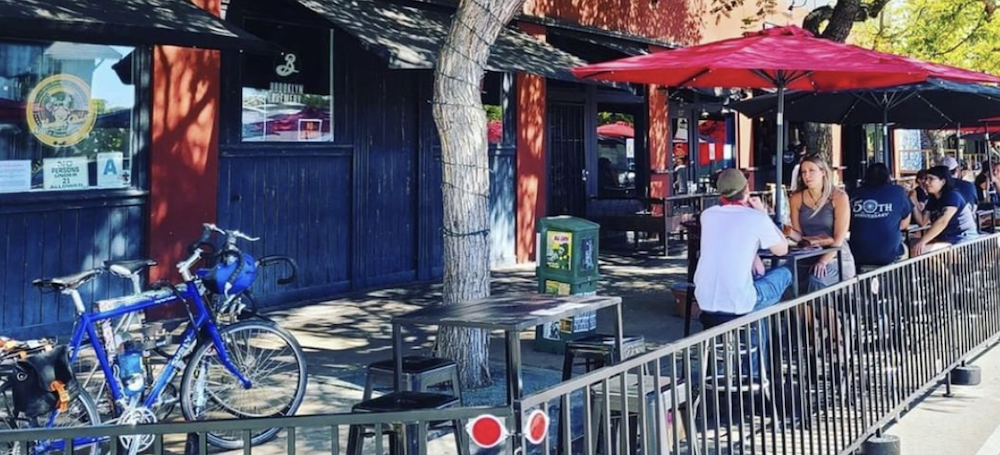 When Covid came to town, local restaurants moved the tables outside.
Outdoor dining became something that locals started to enjoy; we even wrote an article about it called The Best Places for Outdoor Dining in San Diego.
The popular wisdom was that, because of the COVID-19 pandemic, outdoor dining was not only the safest but often the only option for restaurant patrons looking for a taste of normal life.
In the interest of what little convenience the city could offer in this bizarre time, officials severely relaxed the requirements for restaurants to offer outdoor dining. 
Permitted Outdoor Dining Led to a Free-For-All
According to NBC San Diego, the city issued more than 400 permits to businesses to extend their offerings outdoors.
However, hundreds of restaurant owners made alterations without even registering with the city. Due to the unprecedented circumstances and the fact that there were more pressing matters at hand, the city did not bother to sort out how many restaurants now offered outdoor dining.
But We Wanted to Keep the 'Parklets'
When California reopened on June 15, 2021, all pandemic-related emergency ordinances became obsolete. When it came to "parklets," as the outdoor dining and other business offerings came to be known, local officials lobbied to keep the emergency ordinances in place. 
Now, nearly two months into a fully-opened state, officials are starting to get the wheels moving toward enforcing permit and safety regulations more strictly. 
Getting Temporary Outdoor Dining Structures Up to Code
Parklets, either for safety or simply the enjoyment of eating outside, have remained a popular option for patrons. Therefore, they are not getting removed.
Rather, officials are working toward bringing what were originally designed as temporary structures into compliance for the long haul. 
San Diego officials are currently offering four permit options:
Streetaries: Outdoor spaces which serve as an extension of the restaurant or bar
Social curbs: A permanent extension of the curb to facilitate outdoor dining
Outdoor dining within the private property: Outdoor dining in parking lots
Promenade: Partial or complete street closure for safer walking, biking, recreation, and outdoor dining
If a business wants to obtain any of these four permits, they need to meet specific safety and structural requirements and pay a fee.
Note: The banner photo for this article of temporary outdoor dining in the South Park neighborhood is from IG user @southparksandiego
[mv_create key="20″ layout="grid" thumbnail="https://lajolla.com/wp-content/uploads/2021/04/handmade-italian-pasta.jpg" title="More About the La Jolla Restaurant Scene" type="list"]