San Diego Releases Updated Proposal to Redevelop De Anza Cove in Mission Bay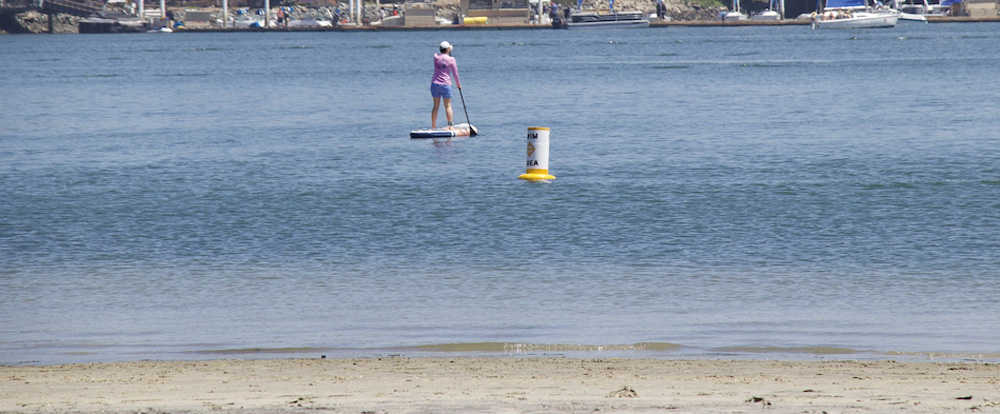 The city of San Diego has released an updated proposal to redevelop the De Anza Cove in Mission Bay — and is asking local residents to give their two cents on the plan.
The "De Anza Natural" plan would amend the original Mission Bay Park Master Plan. San Diego released its initial proposals in 2018, but after receiving public recommendations, updated the plan to include more wetlands and additional strategies to combat climate change, 10News reported.
According to the proposal, some of the new additions include "a balance of land uses that serves local and regional recreational needs, while also restoring natural habitats and preparing for the impacts of climate change."
For example, the De Anza Natural plan focuses more on nature-based solutions to combat sea-level rise. Recreational features in the proposal include a waterfront trail and a small boat leasing area for the cove.
"Planning for climate resiliency in De Anza Cove provides incredible opportunities for expanded wetlands, as well as treasured recreational experiences," said Planning Director Heidi Vonblum. "De Anza Natural demonstrates how we can thrive in a changing climate by improving the habitat and providing opportunities for carbon sequestration, while also planning safe and enjoyable coastal access for all residents."
Before drafting a necessary Notice of Preparation for a Draft Program Environmental Impact Report, the city will hold a Zoom meeting from 4 to 5:30 p.m. on Jan. 24 to get public input on the proposal.
Interested San Diegans can find more information on the Zoom meeting here. They can also submit their comments via email to planningCEQA@sandiego.gov, as long as "De Anza Natural" is in the subject line.
The deadline for public comments is Feb. 10. City staff is reportedly expecting the De Anza Natural amendment to be brought before the City Council in 2023.
About the author: Mike Peterson is a freelance journalist and writer based in North San Diego County. He's written and worked for a number of local media outlets, including the San Diego Union-Tribune, the North Coast Current, and the Oceanside Blade.
[mv_create key="11″ layout="circles" thumbnail="https://www.lajolla.com/wp-content/uploads/2018/03/torrey-pines-blacks-beach-cliffs-2.jpg" title="Our Best Of La Jolla…" type="list"]