San Diego Ranks High in List of Metro Areas With the Fastest-Growing Incomes for Residents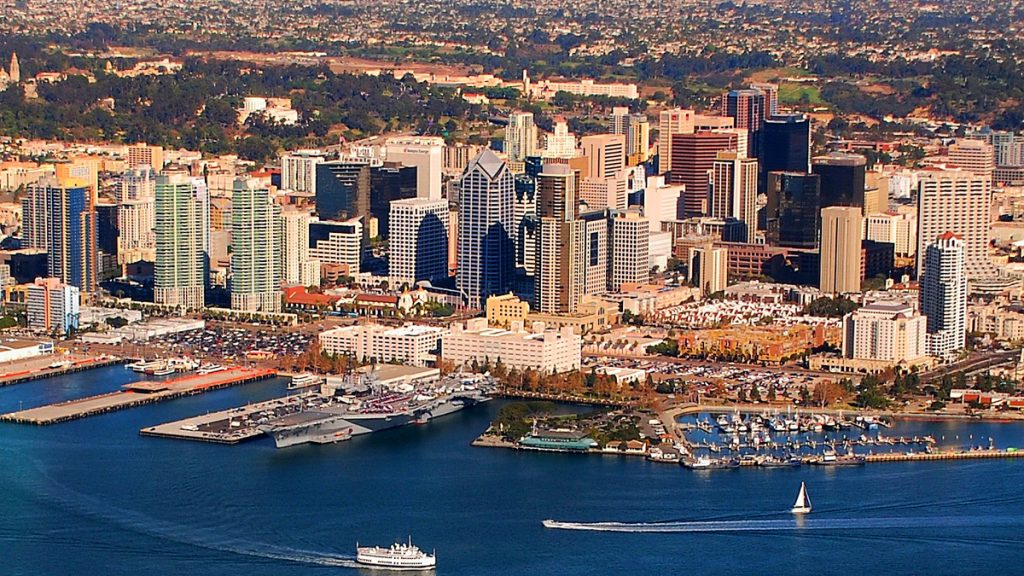 San Diego residents had some of the fastest-growing incomes between 2019 and 2021, according to U.S. Census data that has been adjusted for inflation.
The annual median income of those living in San Diego rose 2.2% to $91,003. According to the San Diego Union-Tribune, that was one of the highest median incomes in the 25 most-populated metropolitan areas in the census data.
Notably, San Diego County also beat out some other expensive markets, including San Francisco and New York. In those cities, incomes were down 4.6% and 4.2%, respectively.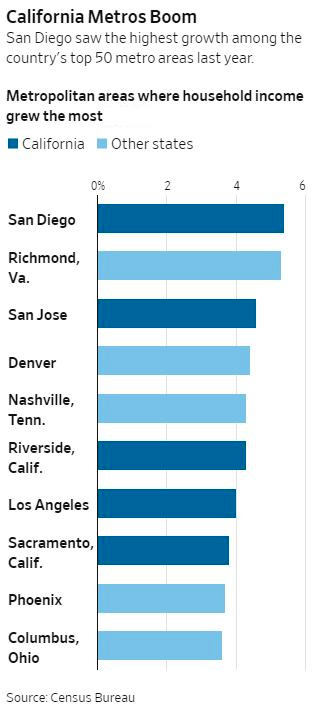 As the Union-Tribune points out, however, there are some caveats to the data. The median is the halfway mark between the highest- and lowest-paid workers in the county. Because of that, it's likely that many San Diegans didn't experience a rise in wages.
The graph of income averages is made courtesy of the US Census Bureau
There are also markets that pay more in general. San Francisco, for example, had the highest overall median income of $116,005. It was followed by Washington, D.C. and Arlington, Virginia at $110,355; Seattle at $101,721; and Boston at $100,750. San Diego came in fifth in overall median income.
According to San Diego Association of Government's chief economist Ray Major, a lack of available workers and higher unemployment in San Diego meant that businesses needed to pay more to the available labor force.
It's worth noting that the census data was before inflation skyrocketed in 2022. Although the current reports indicate that inflation is slowing down in San Diego, it's clear that wages at companies in San Diego haven't kept up.
During the time period that the U.S. Census tracked, San Diego's median income came in well above the national median income, which was $69,717 in the same period.
About the author: Mike Peterson is a freelance journalist and writer based in North San Diego County. He's written and worked for a number of local media outlets, including the San Diego Union-Tribune, the North Coast Current, the Oceanside Blade, and the Escondido Times-Advocate.