Todd Gloria Proposes $10 Million Budget for San Diego Homeless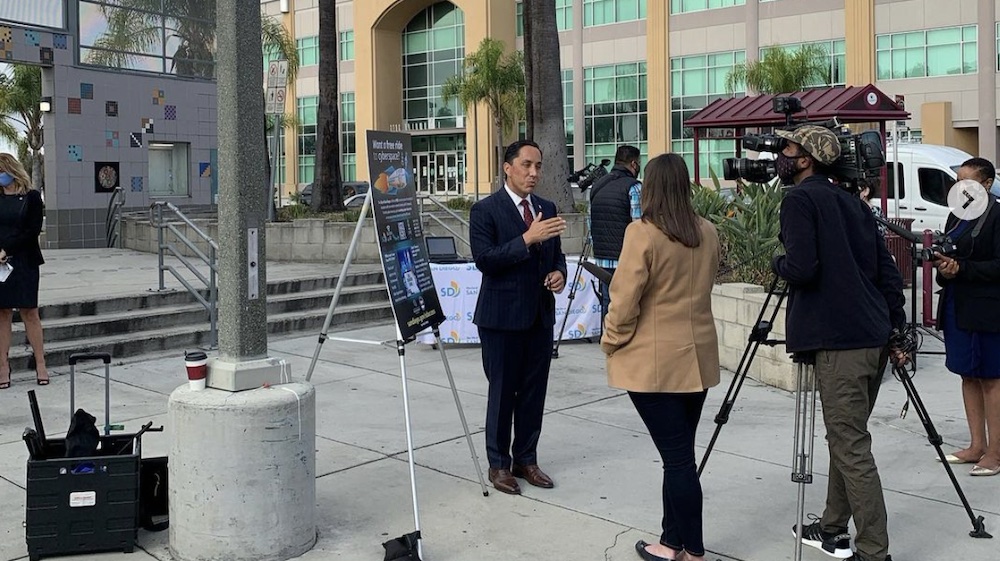 Homelessness is an epidemic that continues to plague our society.
According to this study, in October 2020, there were an estimated 8,102 homeless people in San Diego County alone. While illness, both mental and physical, have a propensity to force people into homelessness, there are plenty of socio-economic factors that contribute to the epidemic.
Unfortunately, homelessness can happen to anyone, given the right set of tragic circumstances.
Fortunately, San Diego Mayor Todd Gloria is not turning a blind eye to the issue. On Monday, April 19, 2021, NBC 7 San Diego reported that the mayor unveiled his budget proposal to help homeless individuals.
Mayor Gloria called his plan a "Compassionate, person-centered approach to addressing homelessness."
Here is what Mayor Gloria's budget addresses according to KPBS:
$1.35 million to expand substance abuse treatment programs and to add 65 short-term detox beds;
$6.3 million to add 300 interim shelter beds at new shelter sites;
$1 million to expand a coordinated outreach program operated by PATH (People Assisting the Homeless);
$1 million to expand rapid rehousing programs to serve additional households, including rental assistance and case management;
$300,000 to expand workforce training programs to have more workers to help houseless individuals.
The $10 million outreach budget addresses the many reasons for homelessness in San Diego. Therefore, the mayor and San Diego residents hope that this budget will help people get the help they need to escape the cycle of homelessness many of their neighbors, friends, and family members struggle with daily.
Banner photo courtesy of IG @sammydeltron.
[mv_create key="9″ layout="grid" thumbnail="https://lajolla.com/wp-content/uploads/2015/02/la-jolla-blog-img-12.jpg" title="San Diego Outdoor Activities" type="list"]