Real Estate Listing Distribution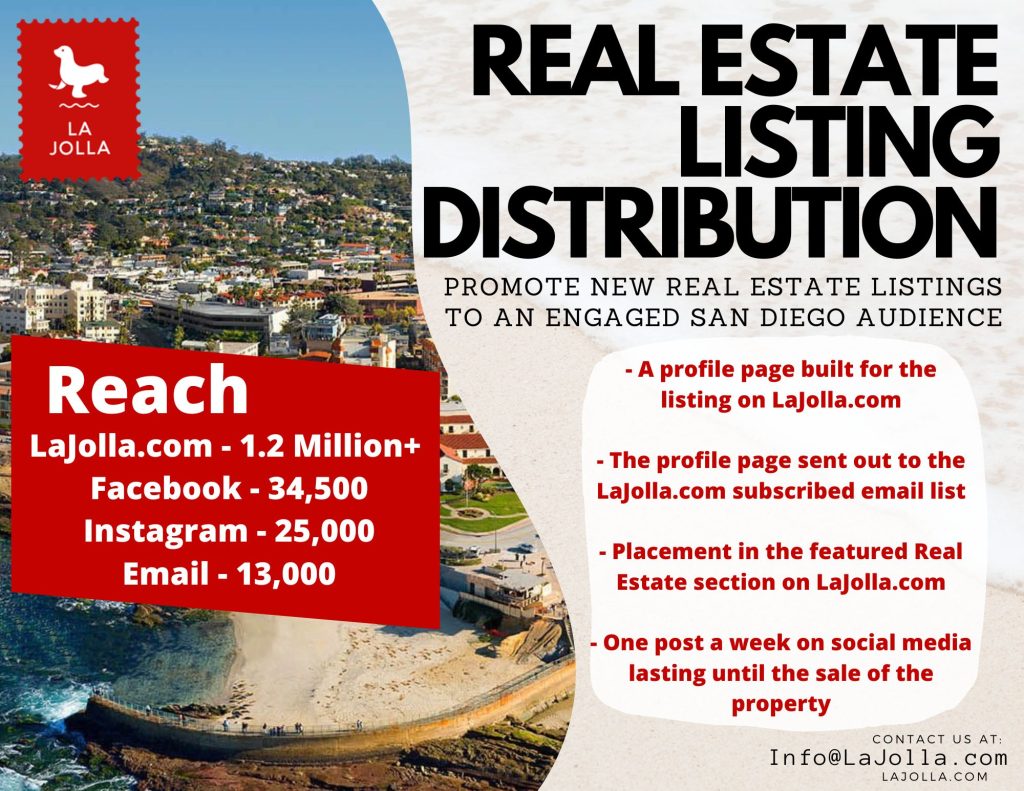 Sell Quicker
The Real Estate Listing Distribution package is for real estate agents that want to maximize the visibility of newly listed properties. The package leverages the 1.2 Million local readership of LaJolla.com to get real estate listings sold quicker. This package is a boost to existing marketing, it puts new real estate listings in front of the local community. Real estate agents utilize this package to announce new listings to the community and reduce their time on market. This package is designed to get listings sold and get it done quick.

Real Estate Listing Distribution Package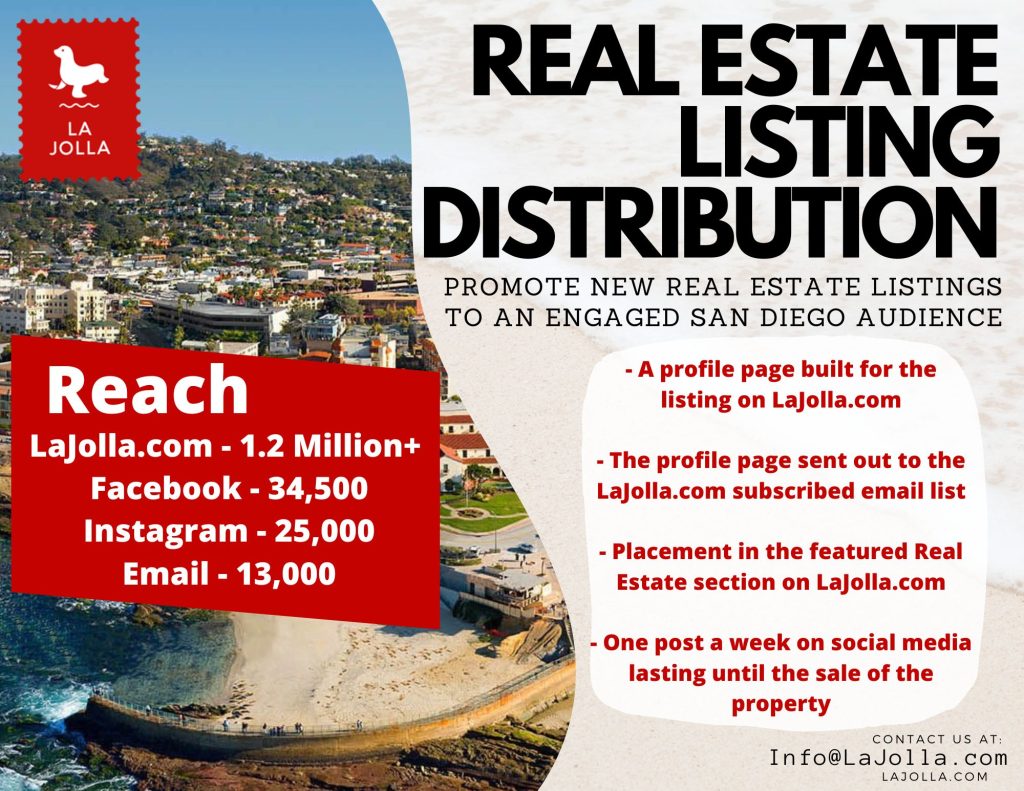 Who We Are
LaJolla.com is a trusted authority for news and information surrounding the La Jolla and Sand Diego area. Our readership tallies 1.2 million locals and tourists to the San Diego area. Our large local readership makes us the perfect outlet for local advertising. With a team of digital marketers, an engaged readership, and the authority of LaJolla.com, we are the perfect advertising partner for local real estate professionals. Reach out below to get in touch and get more information.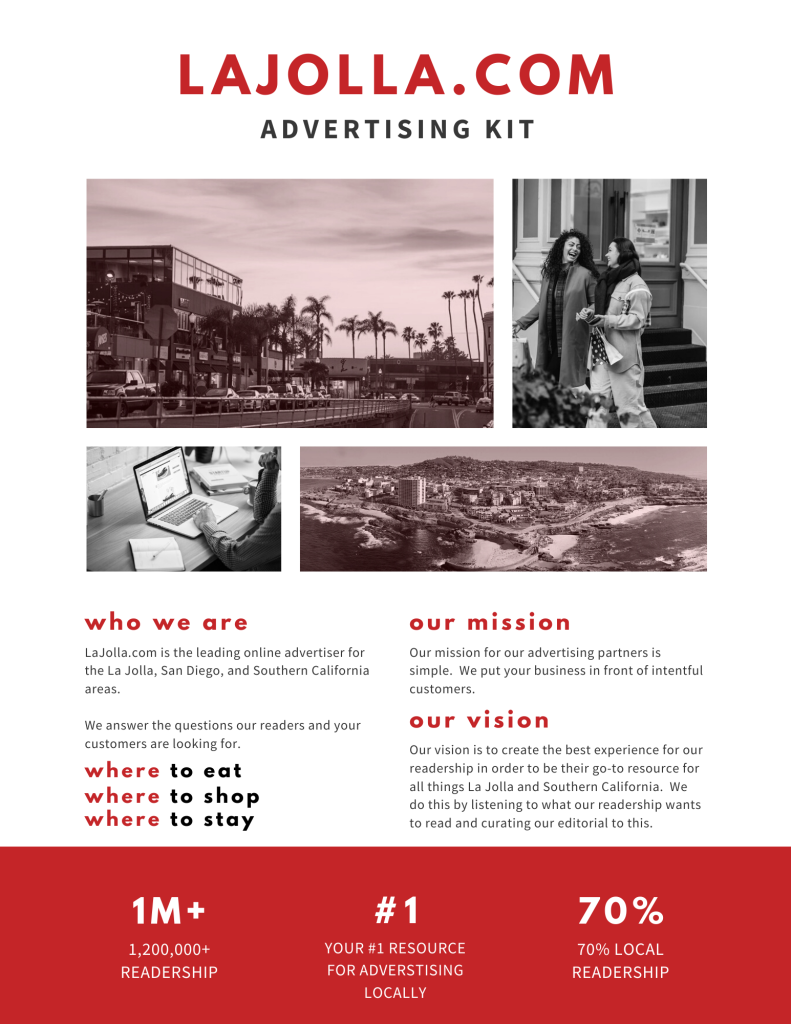 Info@LaJolla.com