San Diego Local Advertising
Advertise Locally in San Diego with LaJolla.com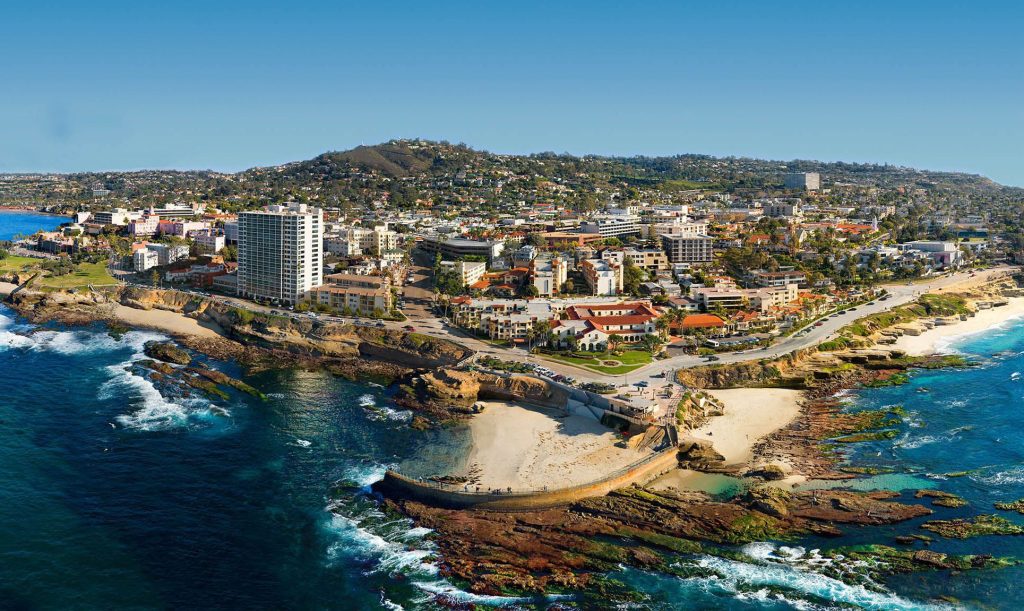 Are you looking to advertise locally in San Diego? Look no further than LaJolla.com. We are a leading local advertiser for any size business. From the family shop on Girard to the multi-million dollar hotel chain we offer advertising packages to fit all needs. LaJolla.com offers unparalleled reach when it comes to local advertising in the San Diego, La Jolla, and Southern California areas.
The LaJolla.com readership tallies over 1.2 million local residents and tourists of the San Diego area. Present your company to this audience through the trusted authority of LaJolla.com. We offer banner ads, written articles, and featured business profiles to present businesses to our online readers. We offer email newsletters, Facebook advertising, and Instagram advertising to present business to our engaged social media community.
Contact us below to see how we can help you advertise in the San Diego area.
Info@LaJolla.com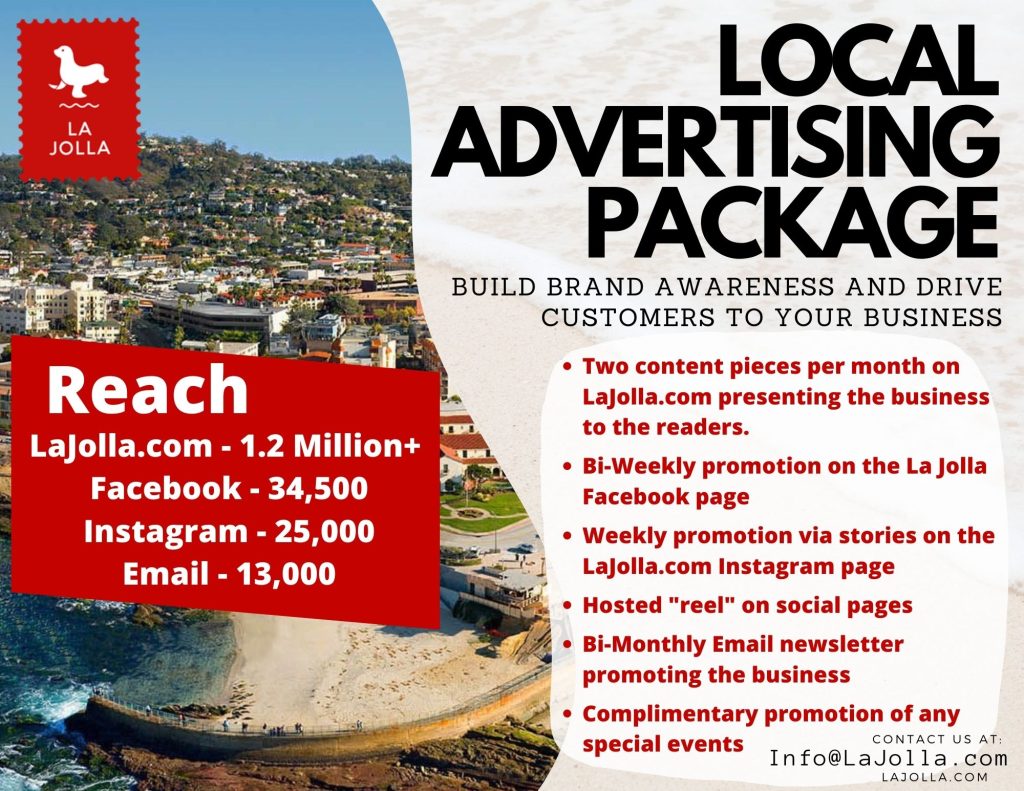 Custom Packages for any budget!
We believe each advertising partner is unique and deserves a custom solution. From banner ads to giveaway promotions to full business profiles we offer solutions for any business. Let us help you reach customers in the Southern California area!
⭐⭐⭐⭐⭐ Example of a Monthly Package ⭐⭐⭐⭐⭐
Two content pieces per month on LaJolla.com presenting the business to the readers.

Bi-Weekly promotion on the La Jolla Facebook page

Weekly promotion via stories on the LaJolla.com Instagram page

Hosted "reel" on the Instagram page

Bi-Weekly Email newsletter promoting the business

Complimentary promotion of any special events
Info@LaJolla.com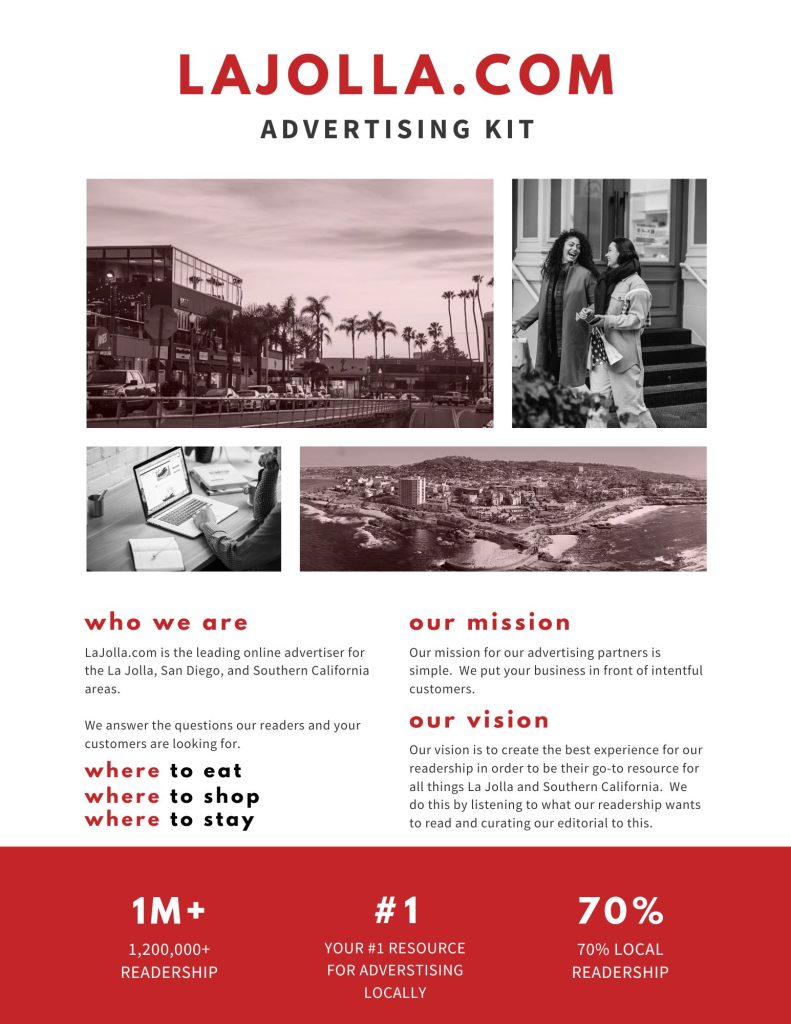 San Diego Facebook Advertising
Let us help you advertise to our 34,000 local San Diego Facebook followers. Or boost your local advertising by way of targeted local Facebook ads! We offer advertising spots on our personal Facebook page of the La Jolla Cove, to present your business in front of locals and tourists of the La Jolla Village. Whether you are looking to attract locals or visitors, you will not access a more targeted audience than that of LaJolla.com.
Want to take it up a notch? We have a dedicated paid media team. Our paid media team will run a targeted ad campaign for your business and white label it through the trusted name of LaJolla.com. Let us set up a campaign for you to reach your ideal customer!
Custom Content Packages
We specialize in strategic content packages for our advertising partners. We answer the questions your customers in the San Diego area are searching for.
Present your business not only to the local readership of LaJolla.com, but also people searching for a business like yours! When we at LaJolla.com write articles for our advertising partners we do not start until we've done our research. It is not enough for us to only present our advertising partners to our 1.2 million organic readership, we do SEO research to find out what questions your ideal customers are asking and answer them!
What does this do? It makes your business show up in Google Search! What are your customers typing in and asking Google? That is what we discover and answer for them. Best Dermatologist in La Jolla? Best Restaurant with an ocean view? Let us show you how we can place your business directly in front of your target customer!
What better way to advertise in the San Diego area than to be paired with the authority of LaJolla.com!
Banner Ads
We also offer traditional webpage banner ads. Want to advertise on our La Jolla Cove page in front of thousands of direct customers per month? We have a banner for that!
Our banner ads are a great option for businesses that want to increase their brand awareness around the San Diego area. Our banner ads are a digital billboard in front of a 1.2 million local audience. Want your business to get noticed? Banner ads are for you!
Contact us below and let us go to work for you!
Info@LaJolla.com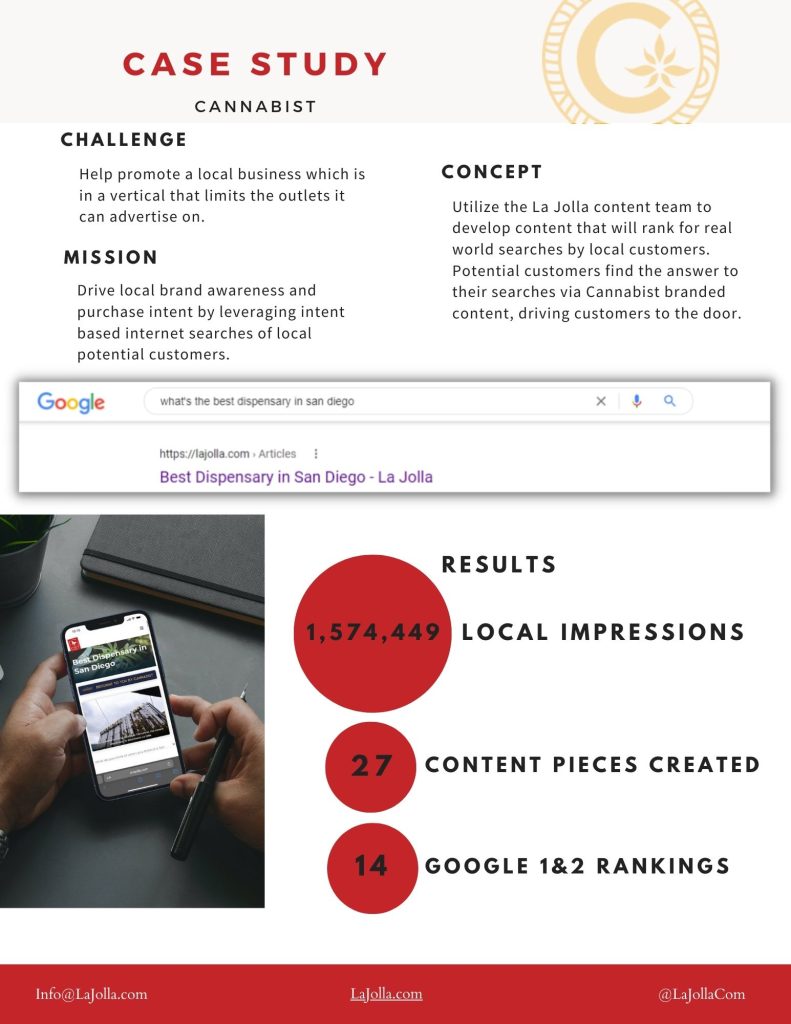 Info@LaJolla.com