12 Halloween Events in San Diego in 2023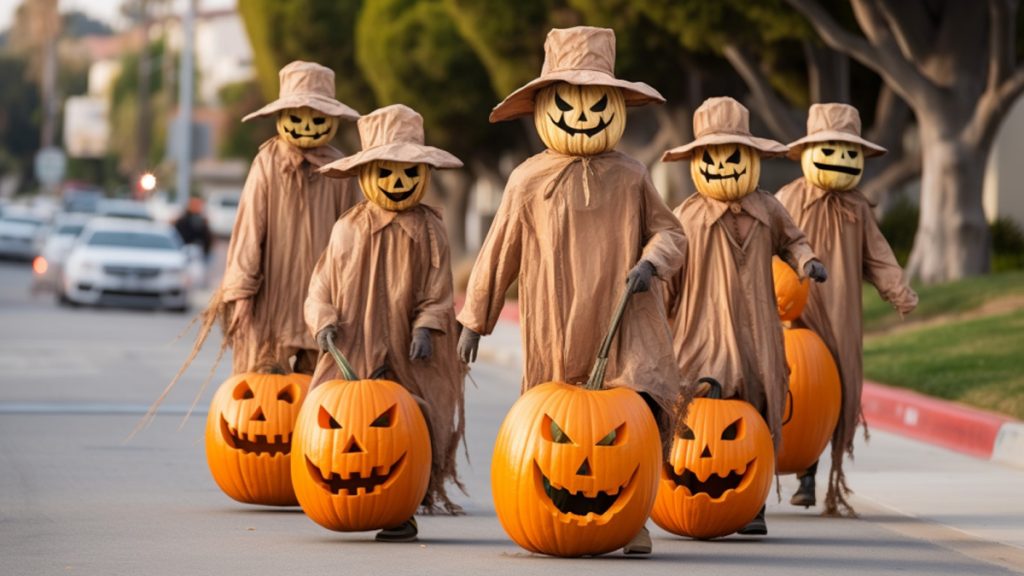 All across America, folks love to celebrate Halloween. From a festival in Oregon celebrating the original Halloween movies to The Festival of the Dead in Salem, Massachusetts, there are cities in every state that do it up big time for Halloween. Halloween events in San Diego are no exception no matter what floats your sheet.
Whether you are into haunted houses, zombie crawls or playing a pirate on a boat at sea, you will find something in San Diego to make your Halloween extra spooky. Halloween parties in San Diego can contain some of the most exotic and fun costumes ever. There are even tons of kid friendly Halloween events in San Diego, with plenty of fun for your little trick or treaters.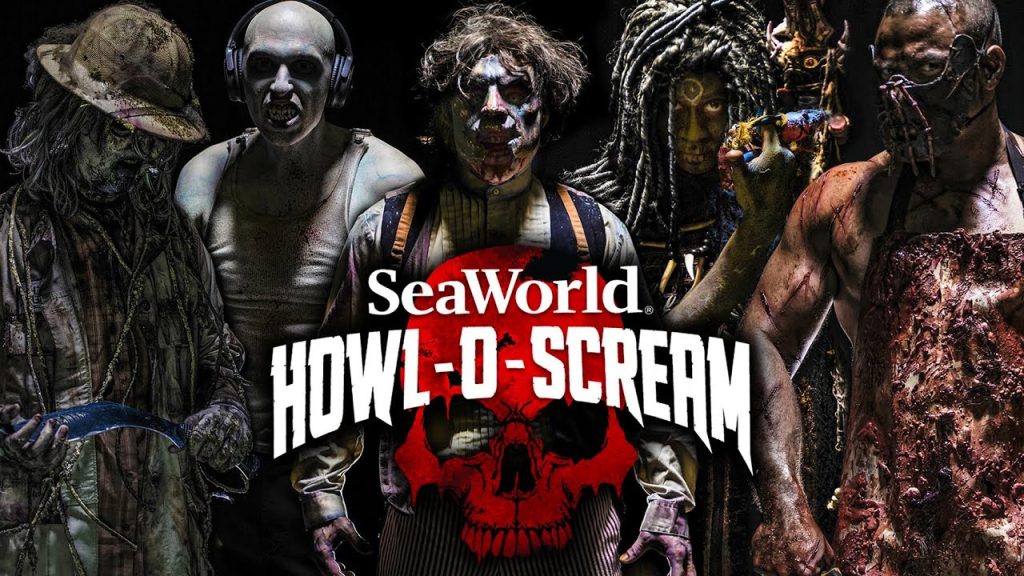 San Diego Halloween Events by Neighborhood
If you're looking for some fun (and spooky!) Halloween events in your own backyard, why not check out these neighborhood San Diego Halloween Events?
La Jolla
The gorgeous La Jolla area is no exception when it comes to fun Halloween events. Another great location for Halloween events for the entire family, La Jolla is also often beautifully decorated and has many smaller local events around fall and the Halloween holiday.
Mr. Jack O' Lanterns Pumpkin Patch
Mr. Jack O' Lanterns Pumpkin Patch in La Jolla is a wonderful day destination for the season. This celebrated local spot is an all-in-one stop for your Halloween needs. Pick your own pumpkins, go for a hayride, and run through the spooky maze. Then you can visit the animals at the farm while making your way to a Halloween shop filled with all of the costumes and decorations you could possibly need.
Birch Aquarium at Scripps – Halloween Aglow
In La Jolla, the Birch Aquarium at Halloween is a one-of-a-kind experience. A family-oriented fun time, children and adults are encouraged to wear costumes. Activities focus on Halloween-oriented things like spooky types of animals, things that feel slimy or scaly, and what happens at a whale boneyard. There is a haunted kelp maze and plenty of other family-focused activities.
Carlsbad
Carlsbad is a wonderfully fabulous place to celebrate Halloween events in San Diego CA. With places like the San Diego Zoo and Legoland, you know there are going to be super fun Halloween activities for both kids and adults.
LEGOLAND Brick-or-Treat
LEGOLAND Brick-or-Treat happens every weekend throughout October with fun activities and decorations as well as treats for the whole family. Costumes are encouraged and may be seen on characters throughout the park.
Carlsbad Strawberry Company Pumpkin Patch
The Carlsbad Strawberry Company Pumpkin Patch is another huge attraction in Carlsbad. Get back to some old-fashioned fall fun with hayrides, a corn maze, picking your own pumpkin, and even seeing how far you can shoot an apple out of a cannon. While this is one of the great Halloween events for toddlers in San Diego, even teenagers can have some fun after dark at the haunted corn maze.
Del Mar
Del Mar is a beautiful, quiet area with many parks, restaurants, and residential homes, and a great place for Halloween events in North County San Diego area. Del Mar may have some of the best Halloween events for kids in San Diego, with family-friendly Halloween movies at the park, tours of haunted locations, and trick or treating galore. Del Mar is also known for its haunted houses.
Scream Zone Del Mar
At Scream Zone Del Mar, this 23-year-old haunt has something to terrify everyone. Scream Zone is the county's longest-running haunted attraction and brings followers from all around. This trail of terror has been touted as one of San Diego's goriest and scariest attractions throughout the years.
Address: 2260 Jimmy Durante Blvd., Del Mar, CA 92014
Phone: (858) 755-1161
See website for dates: thescreamzone.com
Mission Bay
Mission Bay has beautiful views, beautiful resorts, and plenty of fun things to do during the Halloween season. California may not get the foliage changes that the rest of the world experiences, but you will never know the leaves aren't dropping when you explore these fun fall activities.
SeaWorld Spooktacular
The SeaWorld Spooktacular at SeaWorld packs a fantastic experience for the whole family. Featuring characters from Sesame Street, this ranks as one of the best Halloween events in San Diego for children of all ages. Everyone can trick or treat during the day, and participate in things like spooky storytime and Halloween dance parties, as well as tons of other fall and Halloween-related fun.
Fall Walk at Belmont Park
The historic Belmont Park features the Fall Walk at Belmont Park, which focuses more on fall and enjoying the season than Halloween-specific enjoyment. However, there is trick or treating for the kids and you can see one of the world's largest pumpkins. Kids and adults alike may also enjoy the street magic and go-kart track. The Harvest Walk features street vendors, local food, artisans, and a craft beer garden.
Mission Valley
Mission Valley is considered the heart of it all in San Diego. With easy, close access to nearly all the popular spots around, Mission Valley makes it easy to get to your favorite fun destinations. However, this area doesn't lack in fun things to do during the Halloween season, either.
The Haunted Hotel Disturbance
If you are looking for more adult-oriented fun, The Disturbance in Mission Valley may be your go-to. Three attractions in one location make this a hefty haunted house attraction to visit. Let The Haunted Hotel, Kill-billy Chaos, and the 3-D Freak Fest fulfill all of your haunted house and spooky scary needs. Not recommended for children 10 or younger or anyone who is easily frightened!
Address: 1640 Camino Del Rio N., San Diego, CA 92108
Phone: (619) 696-SCARE (7227)
Temporarily closed. Check website for future dates: https://hauntedhotel.com/tickets/
Pacific Beach
Pacific Beach in San Diego is a beautiful spot frequented by sunbathers and surfers alike. Temperatures in the fall do not deter this crowd, and this spot is a great one for the younger, bar-hopping crowd looking for a day of shopping or a night out on the town.
Pacific Beach Halloween Pub Crawl
The Pacific Beach Halloween Pub Crawl can be a super fun activity for those adults who love to dress up and have all the fun. Get an all-access pass to over 10 pubs, including drink vouchers, invitations to Halloween parties, and free welcome shots at select venues.
Downtown
Downtown San Diego needs no introduction and has all of the Halloween fun you could ever need.
WCKD Village
WCKD Village turns the whole of Gaslamp Quarter into a frightfest for Halloween. Creepy and spooky characters lurk in every corner. There are tons of interactive elements and frightening games. Plus escape rooms, 3 music stages, and a $3k costume contest. This experience is one of the best for Halloween.
Halloween Trail at Petco Park
For great fall activities in San Diego, the Halloween Trail at Petco Park is a family-friendly event that rolls a pumpkin patch, haunted trail, and Halloween market all in one. Kids will love visiting different booths with different fun themes like Star Wars and dinosaurs, while adults will love the easy, contained family fun with a Halloween market to browse for all of your fall decorating necessities.
Haunted Trail of Balboa Park
One of San Diego's best-known haunted trails, the Haunted Trail of Balboa Park will certainly have everyone jumping and running and maybe even releasing a scream. Winding throughout Balboa Park, this trail is not for the faint of heart and certainly not for children under 10 years of age. Make sure you take your time!
Address: Balboa Dr and Juniper Rd., San Diego, CA 92101
Phone: (619) 696-SCARE (7227)
Check website for dates and times: https://hauntedtrail.net/
HalGLOWeen at the San Diego Zoo
Another well-known event in San Diego is the HalGLOWeen at the San Diego Zoo. If Halloween brings out your hidden love for fluorescent lights and blacklight glow paint, this is the place for you. This is a family-focused event with tons of activities including glow-in-the-dark hula hooping, bubble dance parties, and cupcake walks.
San Diego Halloween Yacht Party – The Black Pearl
Do you want to spend your Halloween on a haunted boat on the ocean? Look no farther than the San Diego Halloween Yacht Party – The Black Pearl. This 21 and over event features an open bar and complimentary appetizers while you explore the floating haunted mansion, dance to DJs, and party all night long in your favorite pirate (or other) costume.
Coronado
The rich history of this beautiful resort city already includes a hotel built in the 1800s, which entails many spooky stories in and of itself. Coronado has beautiful beach walks and many shops and storefronts that celebrate the fall season in beautiful and fun ways.
Ghost Roasts at Hotel del Coronado
For Halloween in Coronado, the Ghost Roasts at Hotel del Coronado is a fun family event that can be entertaining for the young and not so young alike. While it may not be what you think (there is no telling of jokes at a ghost's expense!), but rather, you will be making s'mores at a campfire on the beach while hearing stories from the hotel's historian.
Address: 1500 Orange Ave., Coronado, CA 92118
Phone: (619) 435-6611
Check website for Ghost Roasts dates and times and other Halloween events at the Hotel del Coronado: https://hoteldel.com/experience/halloween/
Conclusion
San Diego has fun for everyone all year round but the fall season and especially Halloween provide some exceptional opportunities for special events and activities throughout the city. For fun fall Halloween events in San Diego this weekend or in the future, there are many great choices. So get that costume decided and plan for any number of these wonderful choices whether for yourself or the whole family.
Media credits: Except where otherwise noted, images copyright LaJolla.com.