San Diego Halloween Events For Kids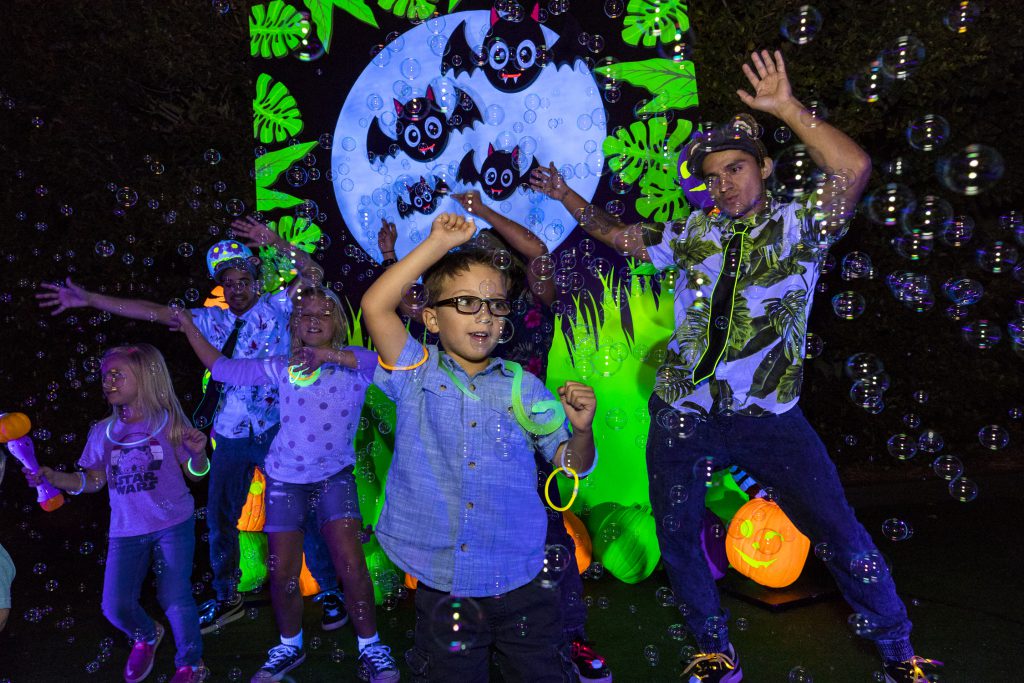 Note: This list was updated Sept. 2, 2021, with the most current information we've been able to find — including dates, times, and cancelled events. Unfortunately, COVID seems to have taken its toll on kids halloween events in San Diego for a second year in a row; we had to move SIX events down to the cancelled section at the bottom of the page! But there are still several events to choose from this year.
Halloween is in the air, the Halloween pop-up stores are in full bloom, and the holiday can be full of fright for little ones. But we've rounded-up plenty of scare-free fun so kids of all ages can dress up in their favorite costume and go enjoy the lighter side of the holiday. From the San Diego Zoo's first Halloween event ever to the Aquarium's Sea Monster Mash, read on to learn where you can have a monstrously great time with your little ghouls and goblins.
Kids Halloween Events Still On in 2021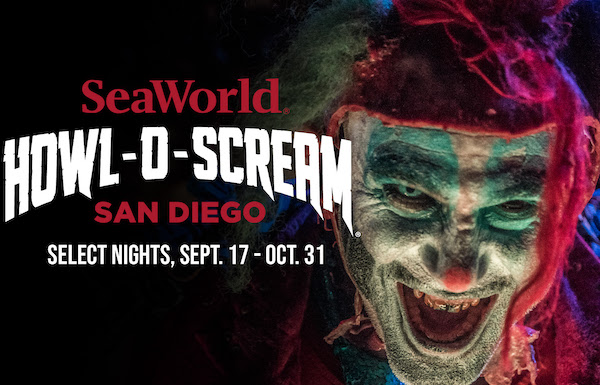 SeaWorld's Halloween Spooktacular
SeaWorld San Diego (500 Sea World Drive)
Weekends Sept. 18th – Oct 31st
Watch silly and spooky live shows and presentations, enjoy fun Halloween activities, and trick or treat for candy and goodies throughout the colorfully decorated park! Halloween Spooktacular is one of San Diego's biggest fall festivals, with weekends brimming with family fun. Get in the spooky spirit and catch popular live shows like Clyde & Seamore's Big Halloween Bash and the all-new Sesame Street Halloween Parade, join delightful Halloween dance parties and let the little ones trick or treat throughout the park in a safe, family-friendly environment. Oh, and be on the lookout for singing pumpkins in SeaWorld.
LEGOLAND Brick-or-Treat Party Nights
LEGOLAND California (1 Legoland Drive)
October 2, 9, 16, 23, 30
Halloween festivities await at LEGOLAND California! Each Saturday evening throughout the month of October, families and little ones will enjoy live entertainment and new shows, character meet-and-greets, costume contests, treat stations (featuring more than 1 million pieces of candy), an AstroBash Dance Party, craft time, and more! Plus, don't miss special treats and decorations in SEA LIFE Aquarium and take a spook-kooky ride on our updated Ghost Cruise adventure. The home of Halloween fun awaits for your next family adventure!
[ad size=300×600]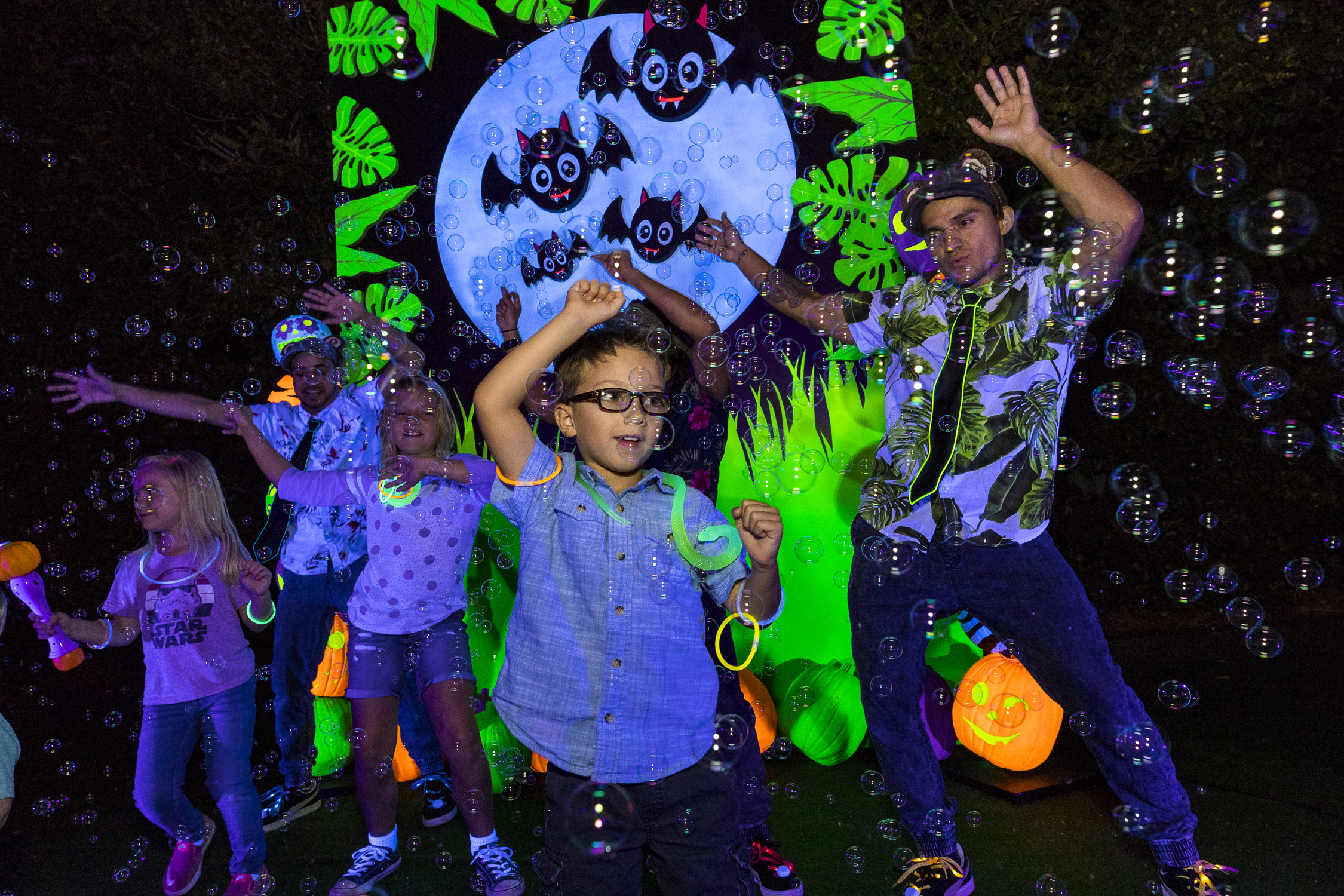 HalGLOWeen at the Zoo
San Diego Zoo (2920 Zoo Drive)
Oct 9-11, 16-18, and 23-25 – with activities starting at 5 p.m.
Join the world-famous San Diego Zoo for a colorfully creepy celebration October 26 through 28, from 5pm to 8pm. Guests will get the chance to enjoy myriad ghoulishly fun activities and entertainment, including the interactive "Boolahoops," the hip-hop dancing Funky Monkeys, amazing acrobats, pumpkin and cookie decorating, cupcake walks, and the DJ Dance Party – a rousing bash where guests are invited to dance to spectacular Halloween tunes among bursts of bubbles, with a fun finale featuring black-light bubbles!
The Zoo's zany maestro of fun, Dr. Zoolittle, will astound the crowd with a special "Creepy Crawly" show that just might change your mind about snakes and spiders. Magician Glowinda the Great and jugglers Humerus and Femur will mingle among guests, astonishing everyone with amazing feats and mind-blowing acts, while the Zoo characters will get into the spirit of the season and don their best Halloween costumes.
[ad size=300×600]
Haunted Birch Aquarium: Sea Monster Mash
Birch Aquarium at Scripps (2300 Expedition Way)
October 22-24, 6-9 PM
Enjoy close encounters with Scripps Institution of Oceanography scientists and search the galleries for unusual underwater creatures rarely seen at Birch Aquarium during its spooktacular Sea Monster Mash! This spooky San Diego spot allows you to explore a sea of glowing beasts (big and small), make your own seaweed slime, get up-close-and personal with Frankensquid and other spooky species, and enjoy ghost stories, all while boogieing down to live music courtesy of Billy Lee and the Swamp Critters, and having a monstrously good time.
Other Halloween activities typically include:
Scientists from the Scripps Institution of Oceanography showcasing exciting, and sometimes spooky, research.
Glow Critters: Witness creatures that create their own light and glow in the deep, dark ocean.
Story Time: Little ones can gather around and listen to a spooky (but not too spooky) tales
Witch-Crafts: Enjoy creepy crafts that are fun for all ages, including making your own trick or treat bag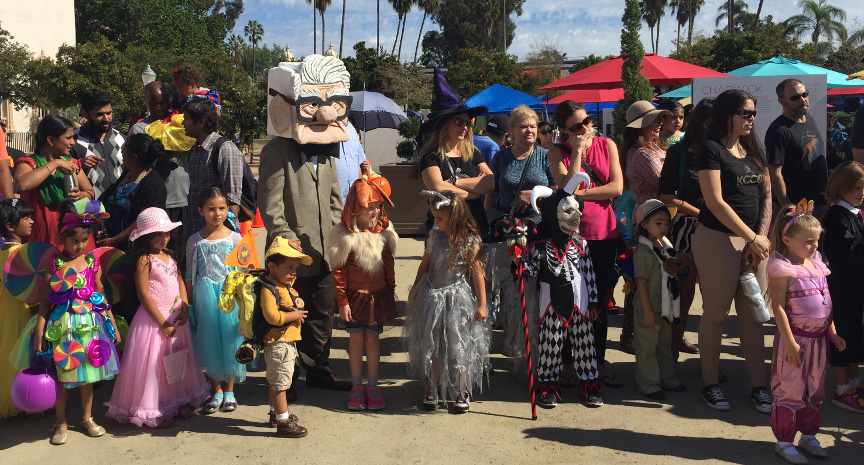 Balboa Park Halloween Family Day
Balboa Park
Oct 26, 11am-4pm
San Diego's largest free Halloween carnival celebrates its 10th annual extravaganza in Balboa Park! Balboa Park Halloween Family Day features dozens of free craft projects for kids, Day of the Dead-themed display altars and crafts, costume contests and parades, carnival games with prizes, live entertainment, and food trucks. Participating museums also offer free admission to children 12 and under with paying adult.
More than two dozen participating museums, cultural attractions, and community partners will present free hands-on activities for kids in the Plaza de Panama and El Prado walkway, while select museums offer additional Halloween-themed activities inside their buildings. Other highlights include a free performance by the San Diego Children's Choir, mini-carnival games for prizes, a doggie costume contest in the Spanish Village Art Center, a rooftop pumpkin drop experiment at the San Diego Air & Space Museum, "Thriller" flash mob dance in the Plaza de Panama, and more!
Pumpkin Station
Multiple Locations
Oct 1-31, Sun – Thurs 9am-7pm, Fri-Sat 9am-9pm
We have scoured the internet to see if there's any news about pumpkin patches and pumpkin stations in San Diego being open in 2021, and it looks promising! Pumpkin Station is actually a brand name, and they have locations in Del Mar, Rancho Bernardo, Mission Valley, National City, and Bonita. So far their website (pumpkinstation.com) says, "Face masks are encouraged. Please adhere to state social distancing requirements."
Pumpkin Stations usually include such attractions as slides, rides, play centers, carousels, and pumpkin patches.
There are also various pumpkin patches around town, which we'll cover below.
Mr. Jack O'Lanterns Pumpkins
801 Pearl St., La Jolla CA 92037
Not Sure if It Will Be Open in 2021
La Jolla has its very own pumpkin patch. Mr. Jack O'Lanterns Pumpkins was open for the 2020 season, but so far their website (mrjackolanternspumpkins.com) hasn't been updated as to whether or not it will open in 2021.
[widget id="text-2″]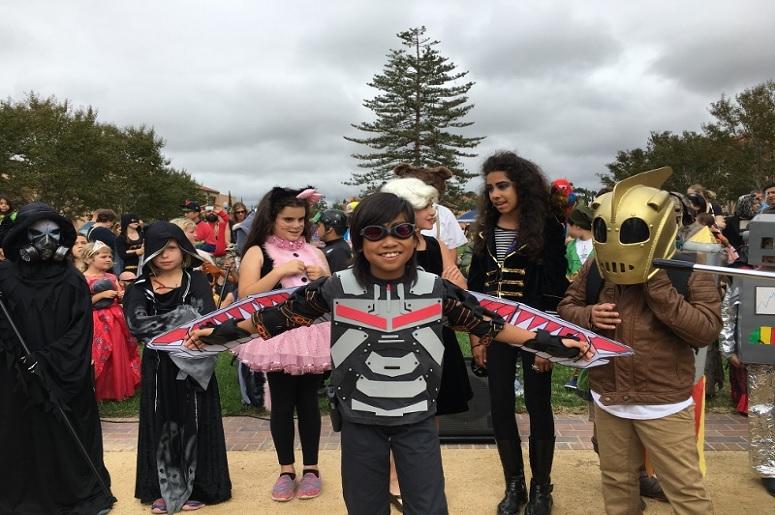 Halloween Events That Have Been Cancelled in 2021
We've moved these events down to the bottom of the page because they don't look like they'll be happening in 2021. Maybe next year!
Boomont & Fall Fest (Cancelled 2021)
Belmont Park (3146 Mission Blvd.)
Returning for its sixth season this year, Boomont & Fall Fest 2018 transforms Belmont Park with fall thrills and chills throughout the beachfront amusement park! Halloween and fall-themed festivities will be happening on Fridays and Sundays in October through November. Attractions include The BOOmont Manor (a family-friendly haunted house), a pumpkin patch where you can participate in pumpkin painting, the Spooky Coaster ( the 1925-era Giant Dipper wooden roller coaster), the Superhero Zip Line & Rock Wall, and Zombie Laser Tag, where creatures will join you in a three-floor maze.
Belmont Park Costume contests on Saturdays. Each day includes trick-or-treating from 6:30pm-7:30pm. The event runs every Friday, Saturday, and Sunday through October 31.
Halloween Carnival at the La Jolla Rec Center (Cancelled 2021)
La Jolla Rec Center (615 Prospect St.)
Head to the La Jolla Rec Center for an afternoon of Halloween inspired games, a bounce house, arts and crafts, and more spooktacular activities! There will be several costume contests held throughout the day (grouped by age), and the first costume contest starts at 1:30pm. Families can purchase wristbands for the day for $10, which include the bounce house, face painting, carnival games, and the arts and crafts stations.
Pillage the Village (Cancelled 2021)
Downtown La Jolla
It's almost time for the 8th annual Pillage the Village! Every year, trick-or-treaters in La Jolla walk around the Seaport Village in costume and treat the locals to a little Halloween spooky fun. Participating merchants and businesses will have orange and black balloons visible, so you know where you'll be able to get some goodies. A good starting point is Girard and Prospect. Work your way around downtown La Jolla until you've trick-or-treated everywhere!
Halloween Celebration at Liberty Station (Cancelled 2021)
Liberty Station (2848 Dewey Rd.)
Liberty Station is inviting the community to join in on a free family-friendly Halloween celebration this October! Fun daytime festivities will include a costume contest, trick-or-treating throughout Liberty Station, a play area presented by Kid Ventures, live music and entertainment, a Hollywood car show, and tons more! Families can also snap some pictures with 501st Stormtroopers and participate in festive games, as well as find their way through an inflatable obstacle course and the Liberty Public Market pumpkin patch.
[ad link="https://www.lajolla.com/article/halloween-parties-in-san-diego/" size="300×250″]
Kids Halloween Party at the Hotel Del (Cancelled 2021)
Hotel Del Coronado (1500 Orange Avenue)
Kids ages 4-12 can attend their own Halloween party at the Hotel Del Coronado (while you and your date party at the Hallo-Wine and Spirits Party!). Little ones will delight at all of the spooky decorations and costumes as they enjoy trick-or-treating, games, a themed dinner, and more. This year's theme is Hotel Transylvania, so bring your favorite vampire, mummy, or spooky monster costume and enjoy all the spooktastic fun. This San Diego Halloween event is a bit of a splurge, but it will make for a memorable evening that can only take place on Coronado Island. Plus, the Hotel is rumored to be haunted — what could make a Halloween evening more fun?
Haunted Tales Aboard the Star of India (Cancelled 2021)
Star of India (1492 N Harbor Drive)
Is the Star of India haunted? Find out as you board the ship for two nights of creepy storytelling! Enjoy lantern-led tours around the ship while you hear eerie legends from the Star of India's past. Hear the tales of how young John Campbell fell to his death from the rigging, and other creepy events from the ship's 153 year history. These tales are creepy – and true – and you aren't likely to hear these stories during its daytime operating hours; which makes it all the more special. Be sure to bring a sweater because if the harbor air doesn't chill you, the stories will! Starting at 6pm, storytelling tours begin each 15 minutes, with the last tour starting at 9:15pm. Note: this may not be the best event for children younger than 4 or 5.