3 Shocking Murders That Rocked La Jolla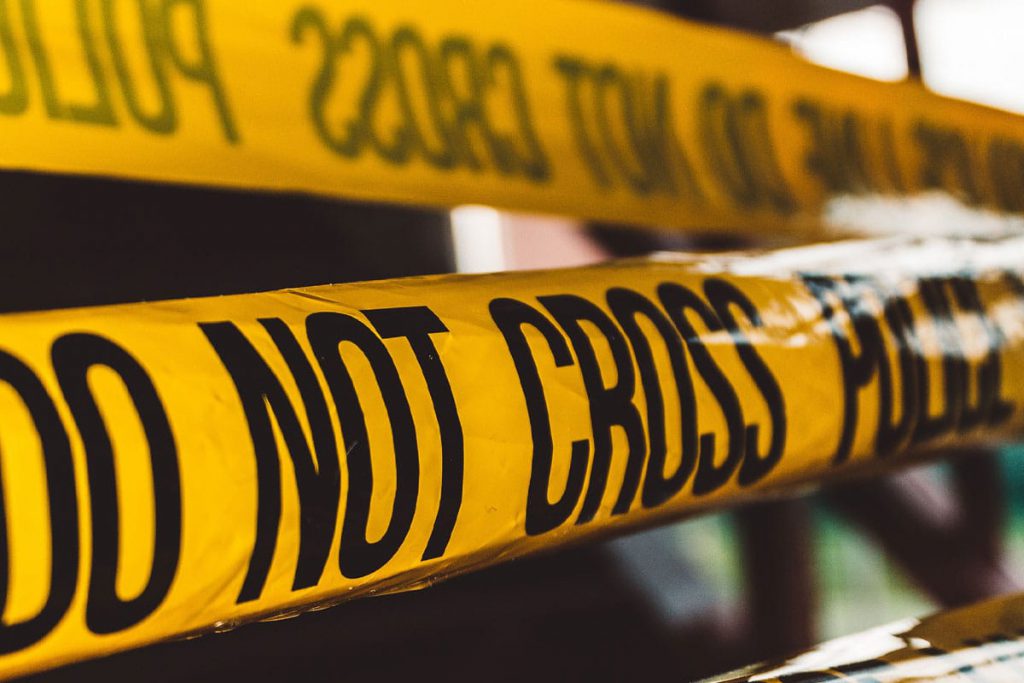 La Jolla isn't your typical murder scene backdrop. We may have plenty of private investigators in San Diego, but still… The cozy, sleepy, seaside town is rarely in the news for any kind of crime, let alone an act as appalling as a violent murder.
Yet if one sifts through La Jolla's past and delves back far enough, you'll find all kinds of scandal and intrigue. A scorned woman, a band of surfers, and a money-hungry financial guru all have their place in the Village's history — in more ways than one. Here are three of the most scandalous murders (and murderers) that have ties to La Jolla.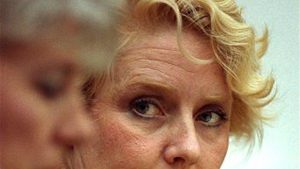 "Angry Betty" Broderick
The saying goes "Hell hath no fury like a woman scorned," and in no instance is that more true than the tale of Elisabeth 'Betty' Broderick. Perhaps one of the most famous murders in La Jolla history, the story of Daniel and Linda Broderick's death in 1989 shocked the seaside community and reverberated throughout San Diego. Broderick was denied parole for a second time just this past January.
If you were living in La Jolla in the early 80s, you knew the Brodericks. They were the classic 'social elite' couple, and were regular guests at the parties of the La Jolla in-crowd. It wasn't until Betty started to suspect her husband of having an affair (with his office assistant, no less) that things changed. Finally in 1985, after 16 years of marriage, Dan filed for divorce – and Betty became violent. She spray-painted the interior of the $325,000 hillside home they had shared; she rammed her car into Dan's front door, left obscene messages on his answering machine, and defaced court documents, writing "God" where his name should have been.
Dan retaliated by having Betty arrested and briefly committed to a mental hospital after withholding thousands of dollars a month from her post-divorce support payments. He obtained a temporary restraining order to keep her out of his house.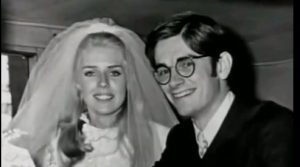 [Dan & Betty Broderick on their wedding day; source]
Things came to a head on a Sunday morning in early November, 1989 — seven months after Dan's marriage to his new wife — Broderick found herself unable to sleep after reading a letter she had received a couple days earlier from Dan's lawyer (allegedly it informed her that she would be subjected to contempt of court proceedings if she continued to act violently toward him). Furious, Broderick grabbed her daughter's key and left her La Jolla Shores home, headed for Dan and Linda's house in Hillcrest.
She snuck up the stairs as Dan and his new wife slept, and fired a .38-caliber revolver into their bedroom that she had purchased just eight months prior. Two bullets hit Linda in the head and chest, killing her instantly. One bullet hit Dan in the chest as he apparently was reaching for a phone, which reportedly Betty pulled from the wall to prevent him from calling anyone before he died. Dan was 44 and Linda was 28.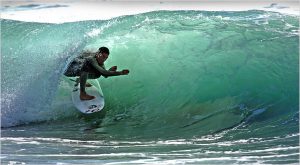 The Bird Rock Bandits
In 2008, professional surfer Emery Kauanui Jr. was beaten to death and five men from La Jolla, all in their 20s, were charged with murder. The group was known then as the Bird Rock Bandits, and Windansea Beach was their home surf break. Mr. Kauanui's beating which took place just outside his mother's La Jolla condominium in 2007, disturbed their neighbors; someone found him unconscious just a couple of hours later.
When the beating stopped, neighbors reported to the police, Mr. Kauanui was left lying on the concrete in a pool of blood. Police say the victim had been drinking with Eric House, 21, at the La Jolla Brew House. It was there that Mr. House may or may not have flirted with Mr. Kauanui's girlfriend, according to the police, and there that Mr. Kauanui may have intentionally spilled a drink on Mr. House.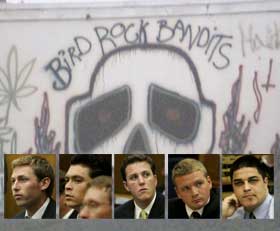 From left to right: Cravens, Hendricks, House, Osuna, Yanke. [source]
According to sources, a security guard at the bar asked Kauanui to leave and that House and four others – Seth Cravens; Orlando Osuna, 23; Matthew Yanke, 21; and Henri Hendricks, 22 – later drove to Mr. Kauanui's home, prosecutors say to retaliate against him. Four days after the fistfight, during which Kauanui's skull was fractured in three places, he died at Scripps Memorial Hospital. It was the first homicide in La Jolla since 2002..
The men pleaded not guilty, suggesting that Mr. Kauanui's death was an accident. However, the state Supreme Court ruled in 2012 that the evidence of Cravens' conduct and his mental state satisfied the elements of implied malice, reversing the 2010 decision that stated Cravens' intentions weren't murder. He was convicted of second-degree murder and is serving twenty years in prison.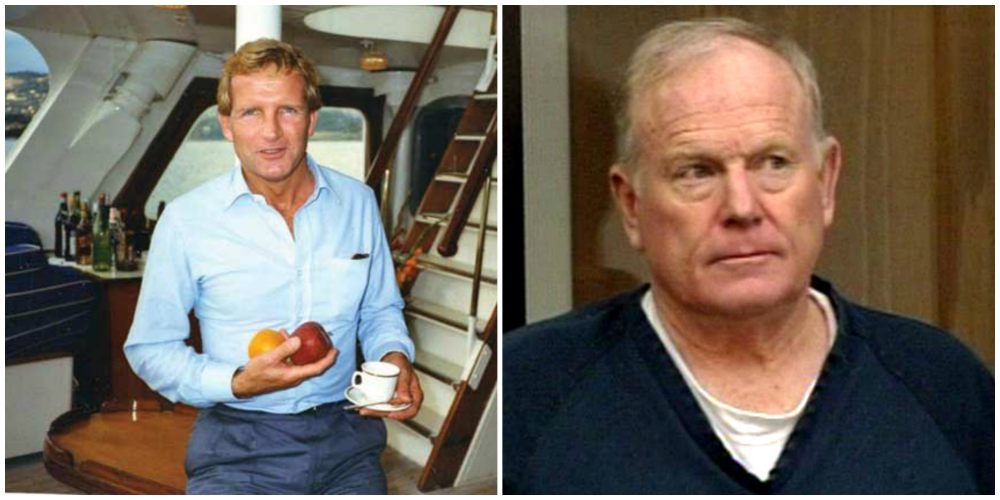 A Millionaire Opportunity
John Watson was a prominent biotech executive whose career had catapulted him to positions in prominent companies, and eventually Ionian Technologies, where he was president and chief executive. In his professional life, Watson helped launch products for people with HIV, inflammatory diseases, and spinal cord injuries, among other ailments. He also loved the coast (and sailing), and rented an apartment on Camino del Oro in La Jolla Shores. The self-made multimillionaire eventually retired in 2008; ironically, right before he met a man named Kent Keigwin.
Kent Keigwin's murder motive had always been money, and his failed attempt at befriending Watson was only a ploy to do so. His plan began in early 2009 when he opened a Yahoo email account in Watson's name. Watson notified the police when first a Citibank, and then an E-Trade bank account were all opened in his name. Nobody could identify the culprit. In April, Keigwin used the name, birth date, and address of a longtime client to buy a stun gun online. The taser was designed to shoot twin probes (which deliver a 50,000-volt shock); the jolt, unlike a law enforcement's taser, would last 30 seconds and be extraordinarily painful.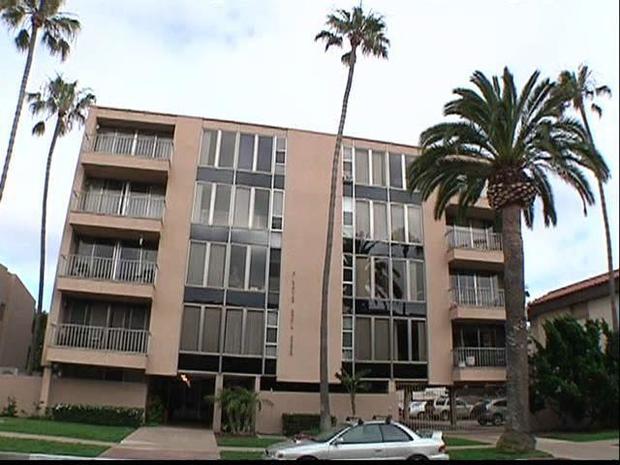 John Watson's La Jolla Shores condo. [source]
On June 6, two days before his body was found, Watson left his home around 3pm. Terrifyingly, Keigwin had installed a tracking device on Watson's car and was already following his every move. While Watson ran errands, Keigwin waited in his car, the Taser in his backpack; just three blocks from Watson's La Jolla home. Keigwin received a notification every two minutes on his cell phone telling him the location of his prey. Keigwin then let himself into Watson's apartment; shortly after Watson came in, Keigwin tased him in the back full-force to stun him and prevent an altercation. He then strangled him to death.
Immediately the next morning, Keigwin was online opening an account at Scottrade in Watson's name. To complete the process, "Watson" was asked to come into a branch office. An hour later, Keigwin entered the Scottrade branch at La Jolla Village Square, carrying Watson's Deutsche Bank statement. He introduced himself to the manager as John Watson and proceeded to request a transfer for $8.9 million to another of 'his' accounts.
DNA testing would later reveal Keigwin as the killer. He was sentenced to life in prison without parole in 2012.