Auto Insurance Policies Every San Diego Citizen Needs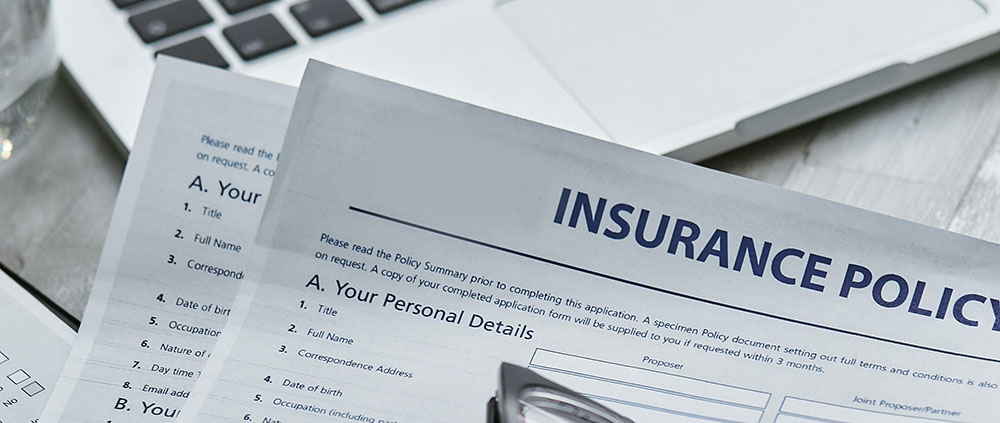 There are endless types of insurance policies, and thankfully no one needs every single one. California, like other states, requires anyone who operates a motor vehicle on the state's highways (including San Diego citizens) to have auto insurance.
Although California requires drivers to have insurance coverage, the type of coverage you need is greatly influenced by the specific area you live in and your driving habits.
For instance, California is not a no-fault state for auto insurance. No-fault auto insurance rules compel all drivers to submit a claim with their insurance company after an accident, regardless of who was to blame.
Motorists can only claim severe injuries and pain and suffering under no-fault rules if the case fulfills specific criteria.
According to California's at-fault auto insurance regulations, the motorist who is at fault for the collision is responsible for their portion of the costs, including damages and injuries to the other party.
So when moving to San Diego during the pandemic, you may have too much insurance coverage if you are coming from a no-fault state for auto insurance.
Though having an abundance of auto coverage is usually recommended, money is tight for most people during the pandemic, so spending extra money is not recommended at the moment.
With that in mind, San Diego drivers may qualify for cheaper rates on auto insurance based on their driving history, preferred providers, and other characteristics.
San Diego Drivers' Insurance Requirements
Drivers in San Diego should make sure that their auto insurance policy satisfies the state's minimum coverage requirements. California's minimum vehicle insurance coverages are as follows:
Bodily injury by an uninsured motorist: $15,000 per person/ $30,000 per accident
Liability for bodily injury: $15,000 per person/$30,000 per accident
Liability for property damage: $5,000 per accident.
Property damage caused by uninsured motorists: $3,500 per accident
These are the bare minimums for vehicle insurance coverage, but you should pick the amount of coverage that best suits your needs.
The optimal insurance finds a balance between enough coverage and a reasonable price. Consider your financial resources first when deciding on coverages and deductibles.
You don't want to put your assets at risk by picking too little coverage and exceeding your coverage limits in the event of an accident. You should get excellent liability coverage.
What is the average cost of auto insurance for citizens of San Diego?
Auto insurance in San Diego costs around an average of $1,750 per year. Fortunately, this is less expensive than the California statewide average of around $1,870 per year.
However, the cost is still relatively expensive when you consider how the national average cost of auto insurance is about $1,550 per year.
Like any other state, the average prices for San Diego auto insurance depend on age, credit score, driving history, and marital status.
The cost of auto insurance for people in San Diego increases when there is a history of automobile accidents on their driving record. With an average of 15% of California drivers on the road without insurance – as reported by the Insurance Research Council – the risk of collision is heightened.
Uninsured drivers are more likely to get into a car accident and flee the scene, so other drivers in California are at a greater risk of getting in an accident and having their insurance rates spike.
With accidents by uninsured or underinsured drivers in California being a common concern, most drivers should aim to pay more than the state's average insurance cost to ensure they are protected.
Factors Affecting Insurance Rates in San Diego
If you are looking for auto insurance in San Diego, you may find that your premiums are either higher or lower than the citywide average. This is because providers calculate your prices based on your unique profile. Your insurance rates are usually affected by the following:
Your age: Teen drivers in San Diego pay the highest insurance rates since they have less driving experience than other age groups. Expect to pay around $3,800 more a year for insurance as a teen driver compared to those in their 20s. As you get older, your rates will drop, and by the time you're in your 50s and 60s, you'll be paying the lowest rates.
Your driving record: Keeping a clean driving record is a great way to save money on auto insurance. Your insurance provider will boost your rates if you receive a speeding ticket, are involved in an at-fault accident, or are arrested for a DUI.
Your relationship status: Insurance companies charge married drivers reduced premiums since they file fewer claims than single drivers. You may save up to around $70 a year on your insurance costs if you're a married driver in San Diego.
Your ZIP code: Insurance companies look at the number of vehicle thefts and vandalism incidents in each San Diego ZIP code. You'll pay more for vehicle insurance if you live in a ZIP code with high auto theft rates, vandalism, and uninsured drivers.
The Insurance Policies You Need in San Diego
While opting for basic coverage is regarded as less expensive, a full coverage vehicle insurance policy will offer you considerably more security, lowering your risk level in the case of an accident and assisting in the payment of costly damages.
For instance, someone who is a surfer would pick a vehicle that specifically fits their needs. They'll make sure it's big enough to transport their surfboard and other equipment. They would probably make sure it's equipped to drive on sand and other rough terrain.
The time they would take to pick out the perfect automobile is the same time you should spend choosing your auto insurance coverage.
If you're leasing or financing a car, your lender may require you to have a certain level of auto insurance, such as a full coverage policy or one that includes gap insurance.
Gap insurance is an optional vehicle insurance policy that assists in paying your auto loan if your car is totaled or stolen and you owe more than the car's depreciated worth. It basically covers the difference between the depreciated value of your automobile and the amount you still owe on it.
To ensure you don't need gap insurance or any other additional coverage, check with the dealer or loan company monitoring your lease or car finance.
How to Find Discounts on Your Auto Insurance
California drivers may take advantage of a variety of auto insurance discounts in San Diego, including several of the following:
Automatic payment and paperless billing discount
Defensive driving discount
Family discount discount
Good student discount
Safe driver discount
Certain jobs can lower insurance
Low annual mileage discount
The differences in auto insurance prices across companies may be significant, so it's critical to examine quotes extensively and pick your insurer prudently.
About the author: Imani Francies writes and researches for the insurance comparison site, TheTruthAboutInsurance.com. She often researches state laws and mandates to help people choose the best auto insurance policy based on their local area.