How the Auto Industry Assists Drivers With Disabilities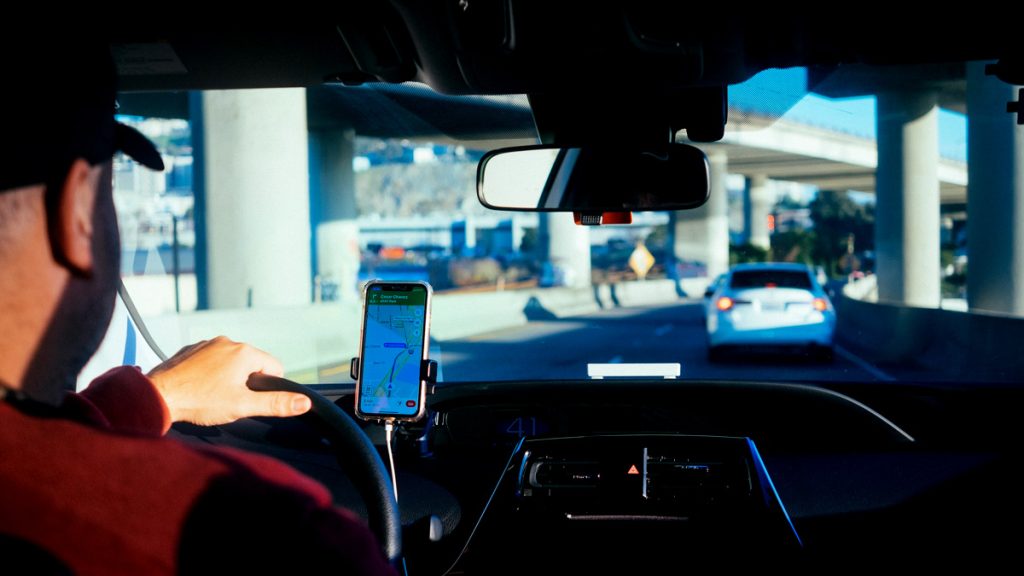 It used to be quite taboo to talk about people with disabilities. Wheelchair access was considered a luxury rather than a necessity in many places of business. Fortunately, new laws now require more accessibility in businesses for disabled people. The stigma towards them has diminished as well.
That doesn't mean there isn't more to do. The Americans With Disabilities Act was a huge step forward in the 1990s. Some industries only do the bare minimum to allow people with disabilities to enjoy their life to the fullest. The auto industry, however, has led the way in creating technology for disabled people.
Auto insurance for disabled adults is very affordable. It takes into account the struggles many people go through. There are also many different vehicles and features that cater to the needs of the disabled population. This makes driving and transportation for them and their families easier. 
We'll talk about the features that make a car or truck user-friendly for a person with disabilities. We'll also discuss some of the best vehicles with disability-friendly designs. Lastly, we'll see how auto insurance companies are helping this situation for disabled drivers and their families. 
Best Cars and Features for Disabled Drivers
Everyone wants to own a car that looks great and attracts the eyes of others on the road. Everyone's favorite influencers buy Teslas and Corvettes, but these cars aren't exactly friendly or practical for disabled drivers.  
Many people might ask why a disabled person wouldn't just want to work from home as a blogger or chat with friends over Zoom calls. It would be inconsiderate not to realize that everyone wants to experience the outside world. Just because it may be harder to get around doesn't mean people shouldn't be able to travel and see new places.
Car companies are starting to realize this and are catering to their customers in different ways. People who need wheelchair support need a vehicle with wide door spaces. They also need open room to sit down comfortably and then get back out with ease when the ride is over.
The Mercedes-Benz V Class is a great example of a van that allows for wheelchair lifts and hoists to be installed for those in need. A large capacity means you can still seat many other people even if there is a wheelchair inside the vehicle.
The BraunAbility Entervan gives even more options for the wheelchair population. With other vehicles, you may have to buy accessories or install lifts or ramps. The Entervan allows you to use these devices without adding extra installations.
This vehicle is made specifically for those in the disabled community, so they are an outlier rather than the norm. We need to work harder to allow access to driving options for those who are disabled, and it needs to go beyond vehicles that are specialized in that area.
Auto Insurance for Disabled Drivers
There are rules against discrimination when it comes to disabled drivers and their families. An insurance company could be sued if they give higher rates to disabled drivers.
Still, insurance companies want to know you aren't a risk to their company, regardless of your disability. You will not get allowances for bad driving because you are in a wheelchair or another assistive device. You still need to prove you are safe and aware of your surroundings and you don't drive while you're distracted. 
Consider showing your agent the extent of your disabilities. They can suggest vehicles or add-ons to help you drive. They may even recommend the vehicles we mentioned above.
Having extra technology in your car that enhances safe driving techniques has always been a great way to get discounts on your insurance. It proves to the provider that you are serious about great habits and driving in an educated manner.
Accessories that help people with disabilities drive include swivel chairs, ramps, and adjusted mirrors. Insurance companies have made a habit out of giving these discounts with other smart technology. Brakes and cameras that monitor the road for you and manually adjust your driving before you go into another lane are examples.
Talk to your insurance company about what items help you drive with your disability. They can put you in touch with someone in their company who has more experience with these matters.
Your agent should not treat you like you are helpless. They also shouldn't ignore the disability, either. They should recognize what makes you different and try to come up with the best driving solutions for your unique situation.
What Comes Next for Disabled Drivers?
We have made a ton of progress in how we treat disabled people in this country. There is still so much more that can be done to erase the stigma and create change. More vehicles need to create space for wheelchairs and other accessories. If you have a disability, having to spend loads of extra cash to accommodate your needs is frustrating.
Parking lots need more spaces for disabled drivers to easily get out and move to where they want to go. There needs to be clearer communication with the non-disabled population about why it is so important to leave the spots up close for people who need them.
The government has to tell people why they can't park in a handicapped spot unless they have a permit. Make it clearer what is defined as a disabled spot in a parking lot. Continue to make things easier with bigger spaces and stricter penalties for those who take those spots when they don't need them. Businesses could make this clearer in their parking lots, too.
It is great that there are so many things in place for disabled people to live life, but there hasn't been enough progress in the last couple of decades. Unfortunately, most people do not think about things like this unless it affects them. If you have someone who is considered disabled in your life, make it a passion to improve life for those who are outside of your family, too.
Let's do more for those in need. We would all want the same treatment in return, so it's only right to look out for others. You never know when something could happen to you or a loved one that will leave them without the ability to walk. It's only then that folks want to improve the world. Think about society, not just individuals. The population will be a lot better off for it.
About the author: Shawn Laib writes and researches for the auto insurance comparison site, AutoInsurance.org. He enjoys helping those in need understand how they can enjoy the driving experience to the fullest.